Bitters are to drinks what herbs are to food; they accentuate and deepen the flavor of cocktails. Homemade bitters raise the bar! Makes about 3¾ cups.
Ingredients
SPECIAL EQUIPMENT
half gallon jar
small bottles with dropper lids
patience
Directions
Cut the skin and pith off the grapefruits. Some of the flesh of the fruit is encouraged, it will give more flavor to the final product.
Put the grapefruit skin, thyme, ginger, cranberries, Vanilla Bean and Tangelo Craft Purees, Anise Syrup, peppercorns, vodka, and water into the jar. Put the lid on tight and shake the jar a lot.
Store in a cool, dry place and shake every other day. Store for 4 to 6 weeks before tasting.
Test by putting a teaspoon into an 8 fluid ounce drink that would complement the grapefruit flavor profile. If it is lacking flavor, store for another couple of weeks.
Once ready, strain into smaller bottles.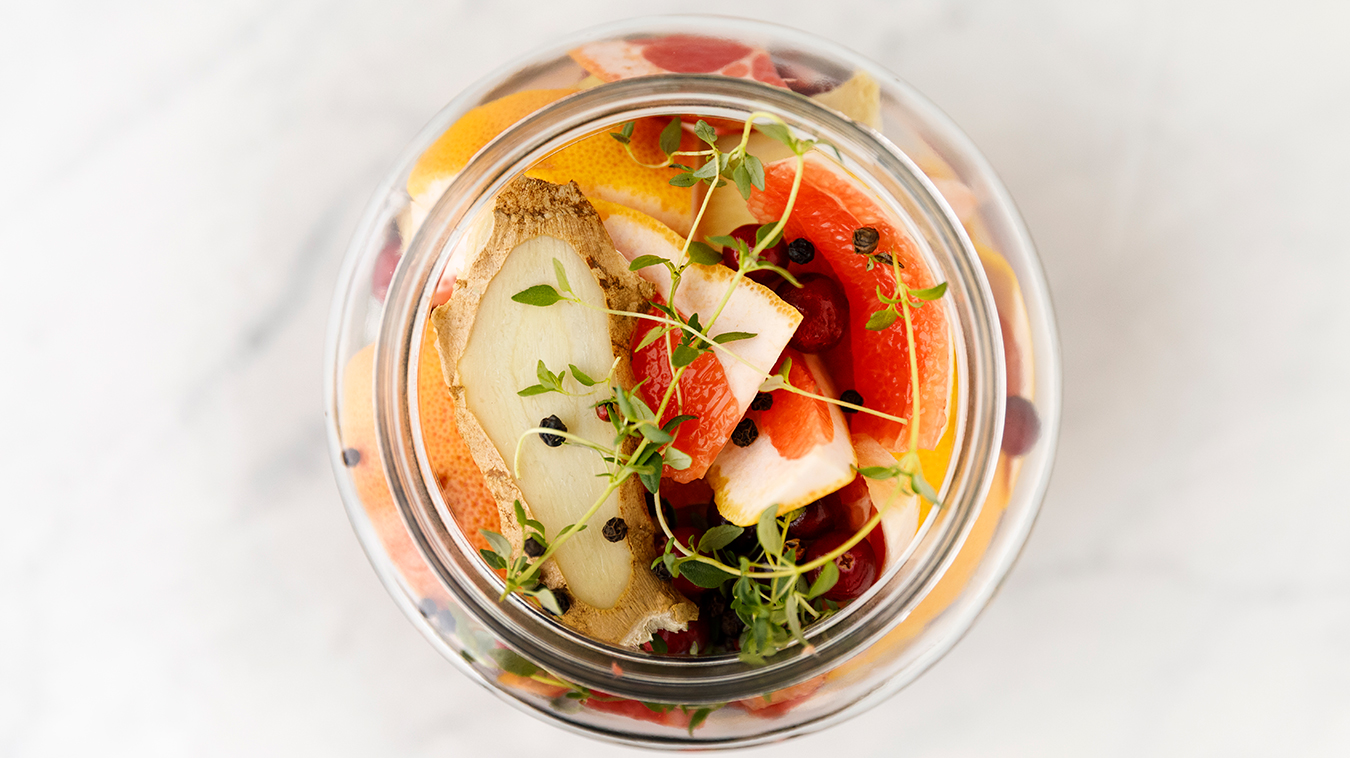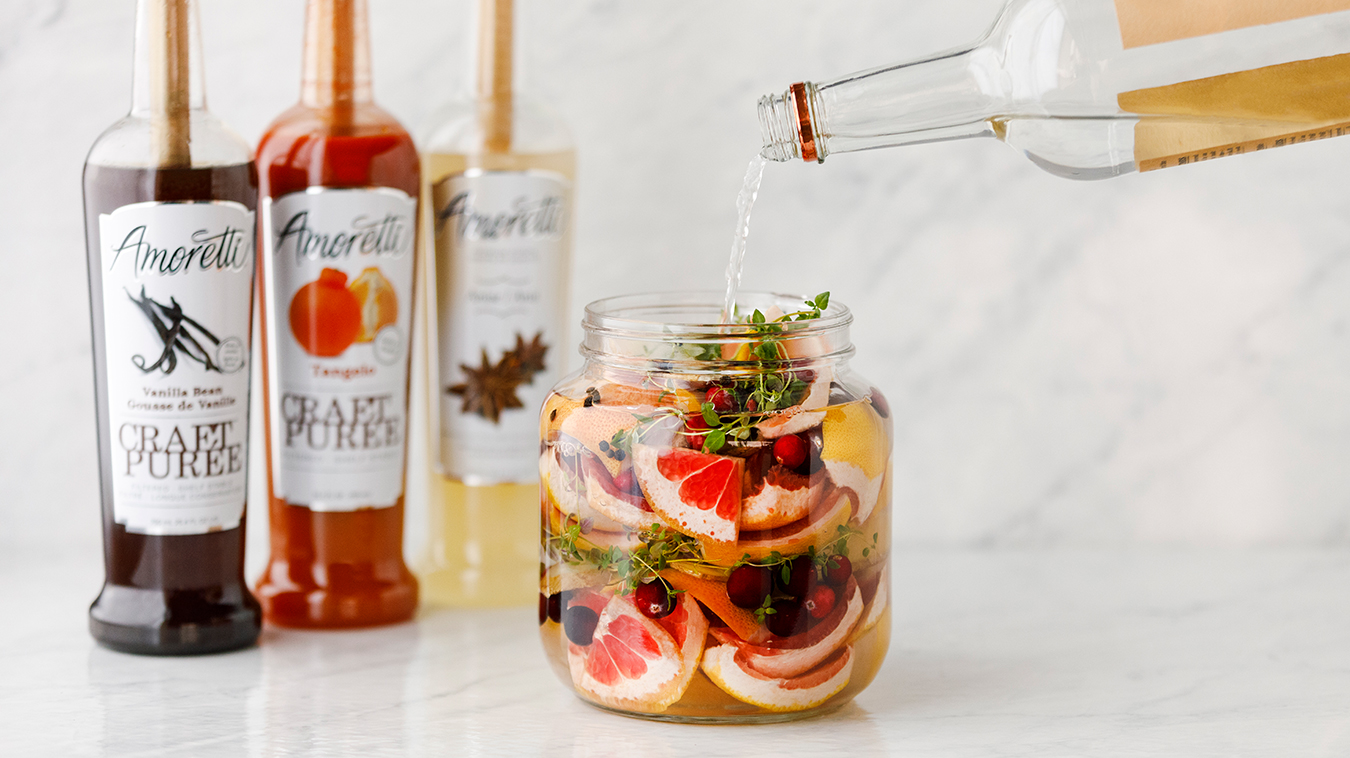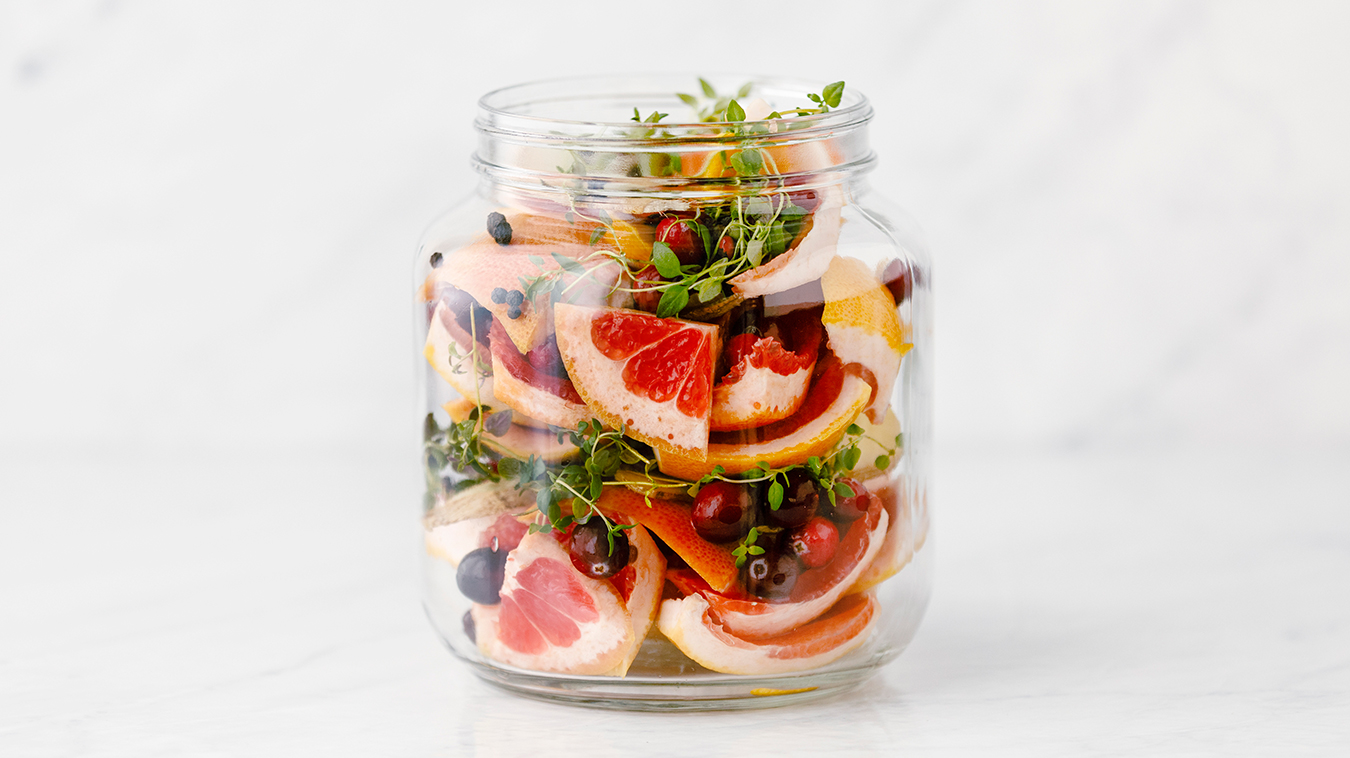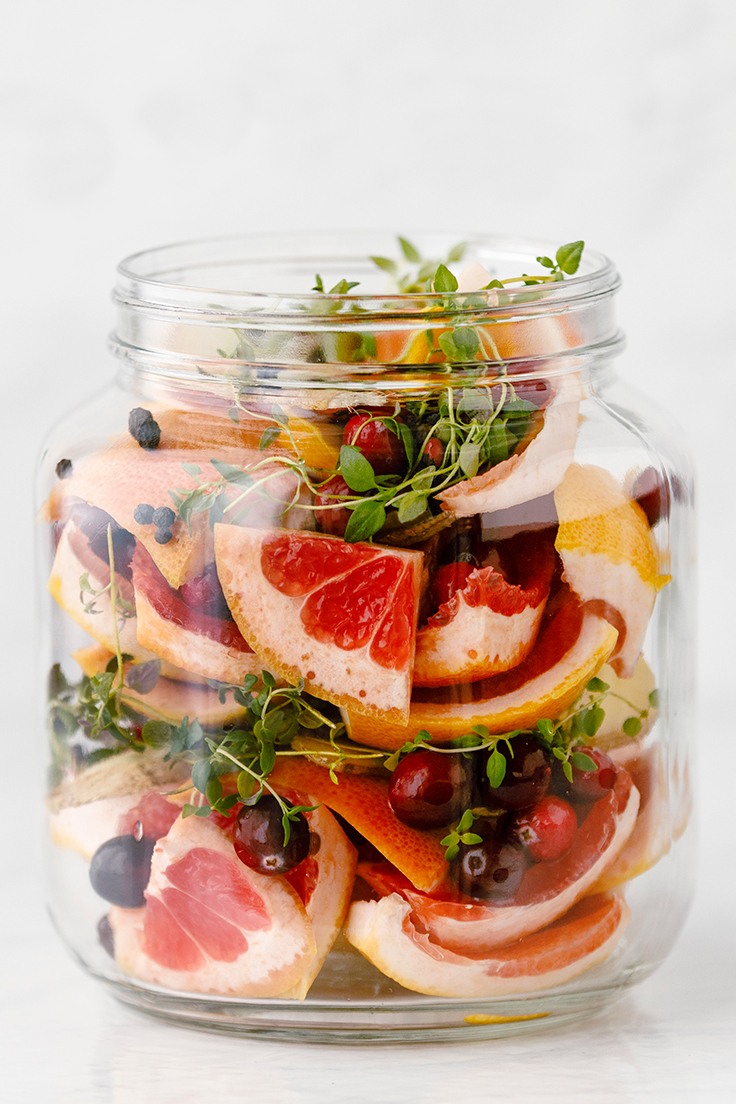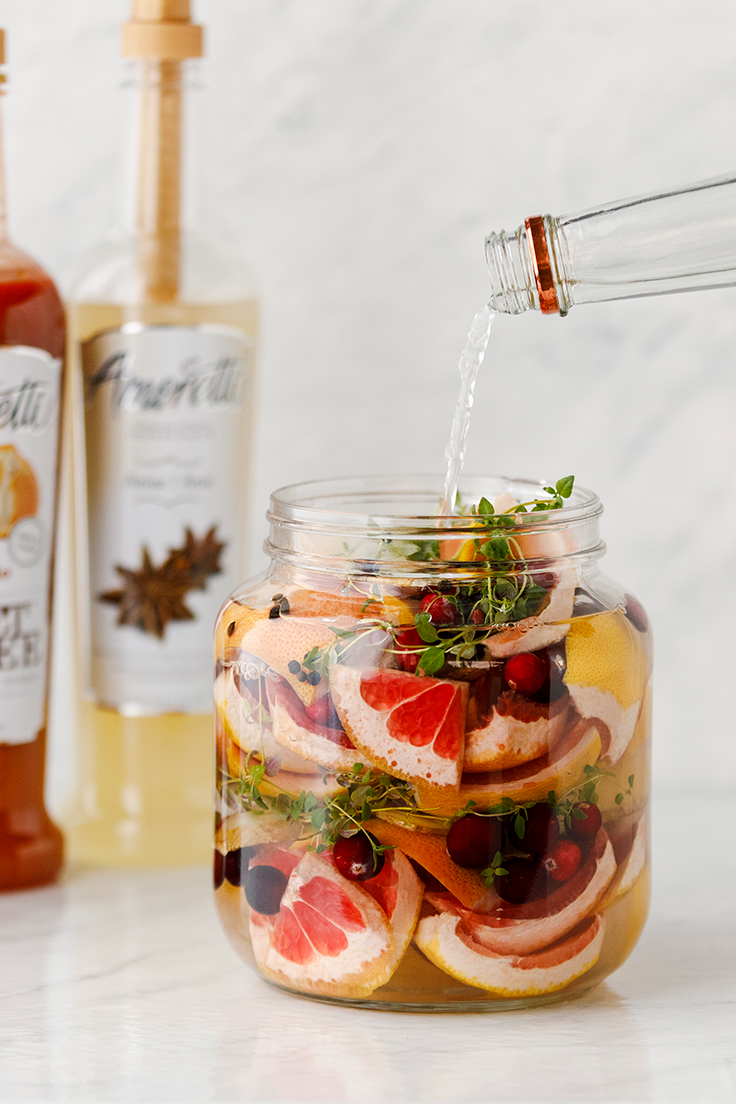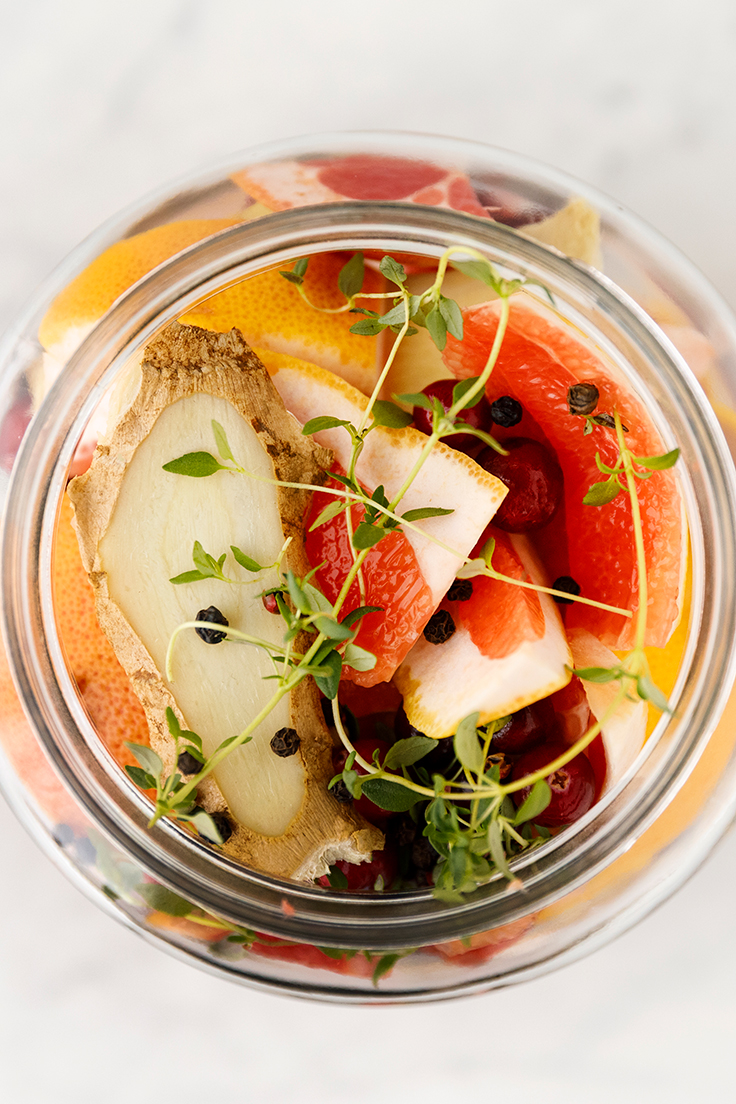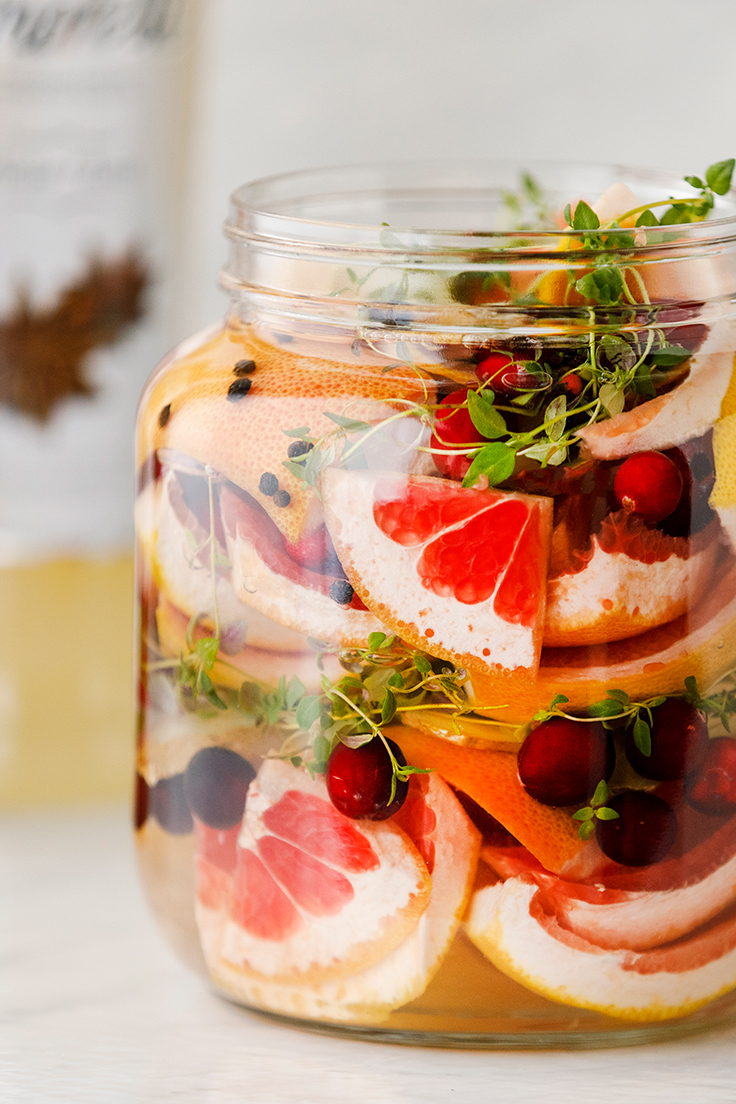 Products used in this recipe