While you'll generally find Amoretti Swirls marbled through a cheesecake, filling a truffle, or glazing a layer cake, they can also add flavor to a boxed cake mix! Here we've added Cherry Swirl to white cake for a decadent Cherry Chocolate Cake. With most Swirls being at an 8-10% use level, it's simple to swap in your favorite flavor.
Ingredients
Directions
Pour cake mix and ingredients to a large mixing bowl.
Add Cherry Swirl and mix according to package instructions.
Bake as directed. Let cool completely before frosting.
TIPS:
We filled our cake with black cherry buttercream (sub Black Cherry Artisan for Tangerine), frosted the exterior with chocolate buttercream, and decorated with a chocolate ganache drip, macarons, and assorted berries.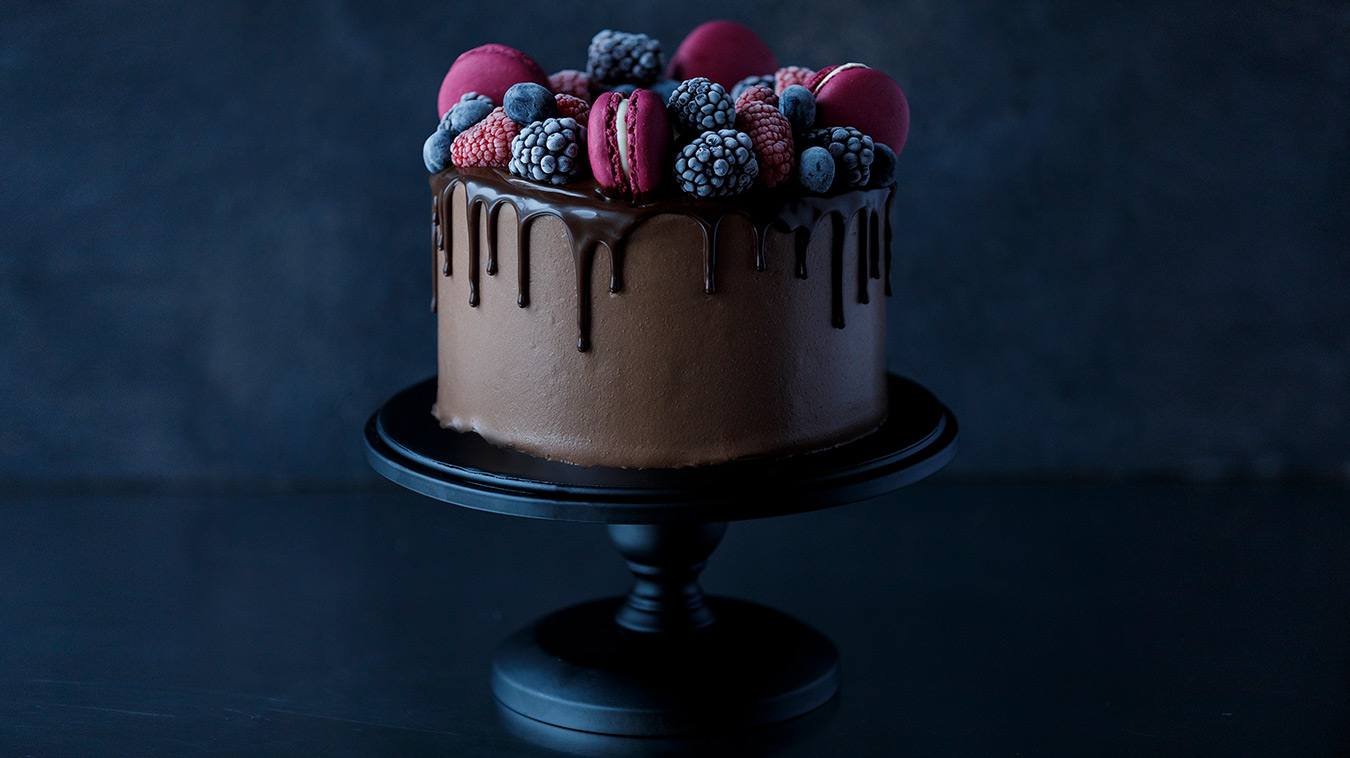 Products used in this recipe