Swiss Buttercream is ultra creamy and smooth! Makes about 3 cups, enough for a single 9" cake.
Ingredients
1 cup egg whites (from about 8-10 eggs)
1½ cups sugar
2 cups (1 lb) unsalted butter, room temperature
Directions
In a heat-proof bowl, whisk the egg whites and sugar together until combined.
Over a double boiler, heat the mixture on medium-low, whisking gently, until the temperature reaches 120℉ and the sugar has dissolved.
Pour the mixture into a mixer bowl and whip with a whisk attachment until it is cool.
Add the room temperature butter a few tablespoons at a time and whip until smooth and creamy, about 5 minutes.
TIPS:
Buttercream can be kept at room temperature for 4-5 days if the room is not too warm, or refrigerated for two weeks. Whip before using.
If chilled, bring the buttercream to room temperature, then whip for a few minutes until it is creamy and soft enough to spread.
For our Pistachio Layer Cake, we made a triple batch of buttercream.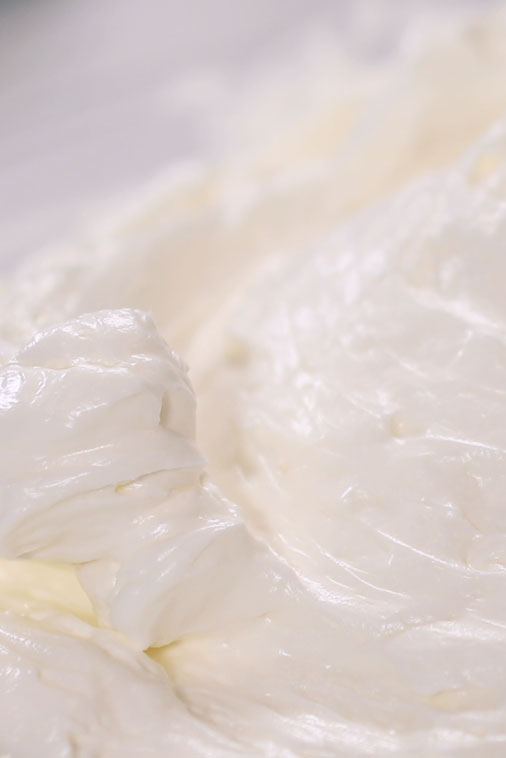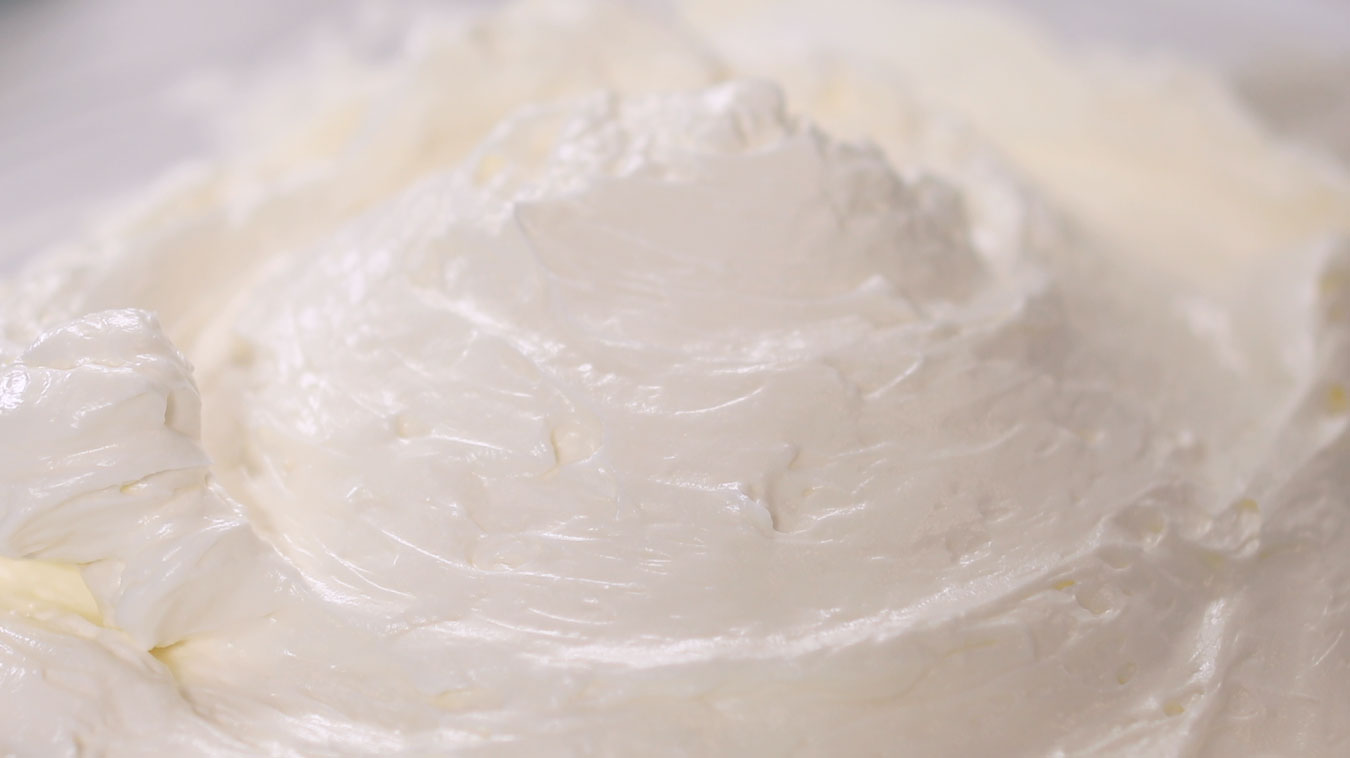 Products used in this recipe