Ah pastry cream, classic filling of so many excellent pastries: eclairs, cream puffs, roulades, oh my!
Ingredients
¼ cup cornstarch
½ cup sugar
2 cups milk
4 egg yolks
3 tbsp unsalted butter
SPECIAL EQUIPMENT
small sheet pan lined with plastic wrap
Directions
In a saucepan whisk together cornstarch and sugar.
Add cold milk and whisk to combine thoroughly.
Stir in Madagascar Bourbon Vanilla and egg yolks.
Place the saucepan over medium to low heat, add the butter and whisk constantly until mixture begins to boil.
If chunks begin to form, remove from heat and stir vigorously until smooth.
Return to heat and whisking constantly, cook on medium-high heat, while the mixture boils, for 4 minutes.
Pour pastry cream onto sheet pan and cover with plastic, making sure the plastic wrap is touching the pastry cream. This will prevent a skin forming.
Place in freezer for 10 minutes, just to begin cooling, and then move to refrigerator.
Chill for 2 hours or overnight before using.
TIPS:
We're jump-starting the cooling process in the freezer to keep the items in the refrigerator from warming to unsafe temps while the pastry cream cools.
For ultra-smooth pastry cream, run through a fine mesh seive before cooling.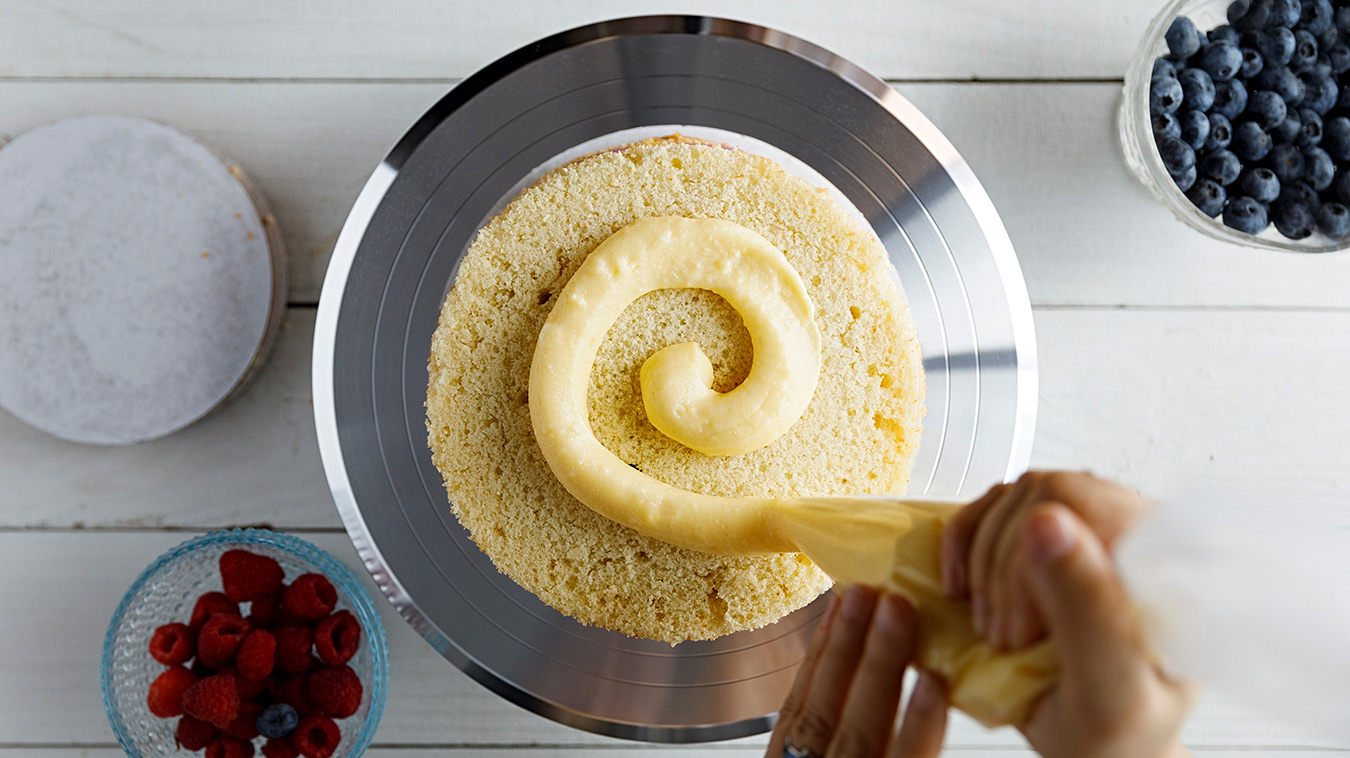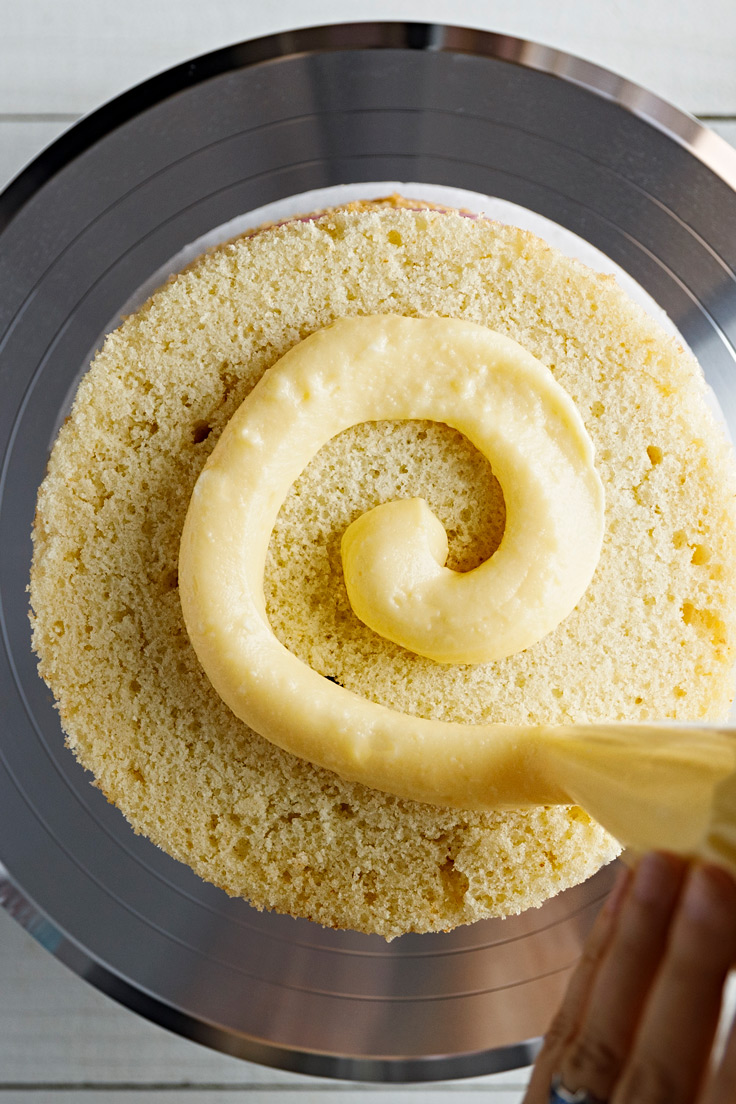 Products used in this recipe