Blue ice cubes would make any drink exciting, but add a splash of acidic liquid like lemon juice and watch some real magic happen! Makes about 30 ice cubes, depending on tray size.
Ingredients
4 cups very hot water
¾ cup butterfly pea flowers
SPECIAL EQUIPMENT
FOR SERVING
any refreshing beverage, preferably on the clear side
Directions
Steep the pea flowers in steaming hot water for about 2 minutes.
Strain the liquid and pour into ice cube trays.
Freeze until solid.
TIPS:
For dramatic effect, fill the bottom half of the glass with regular ice cubes to allow for the color change to show.
Whatever drink you pour into the glass over the blue ice cubes must be acidulated for the chemical change to take effect. Lemonade, for example, is perfect for this.
Find butterfly pea flowers online or at your local health foods store.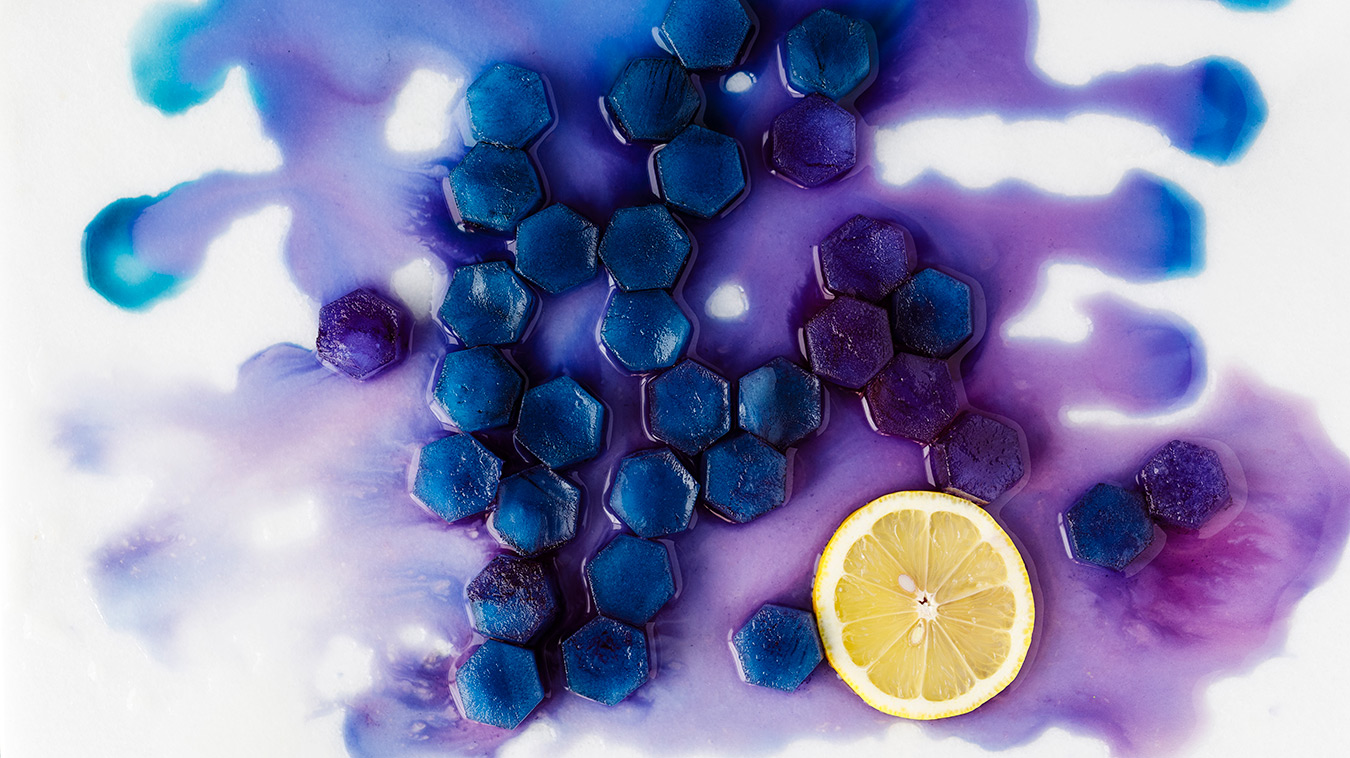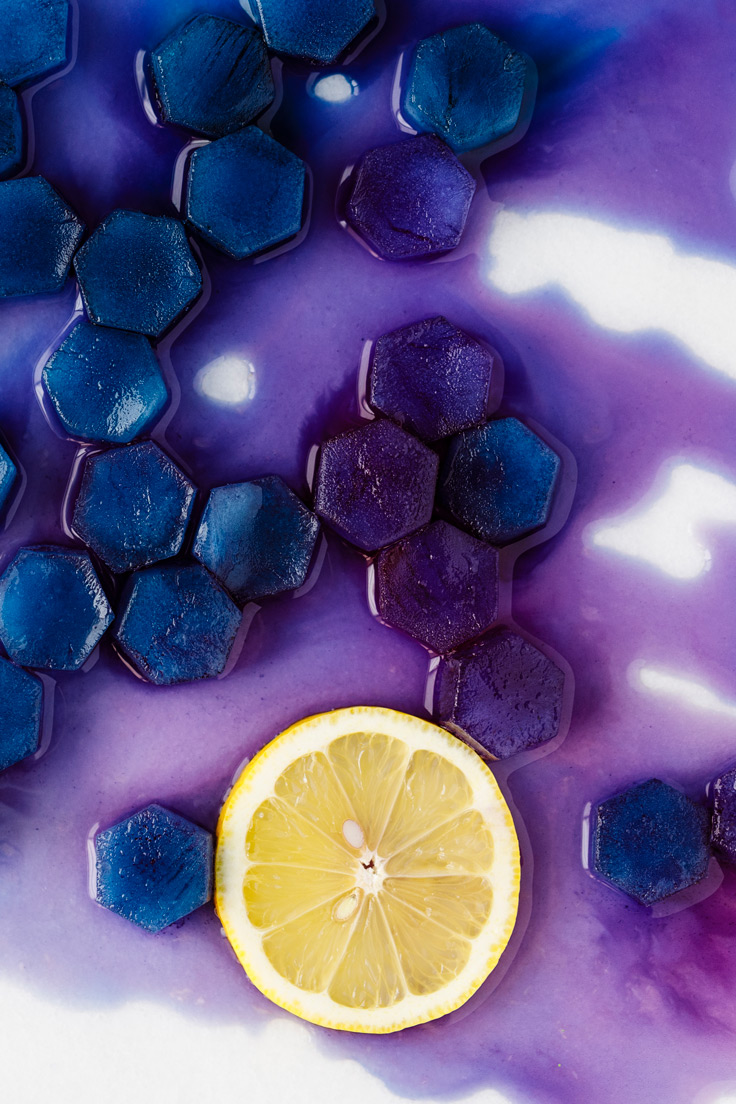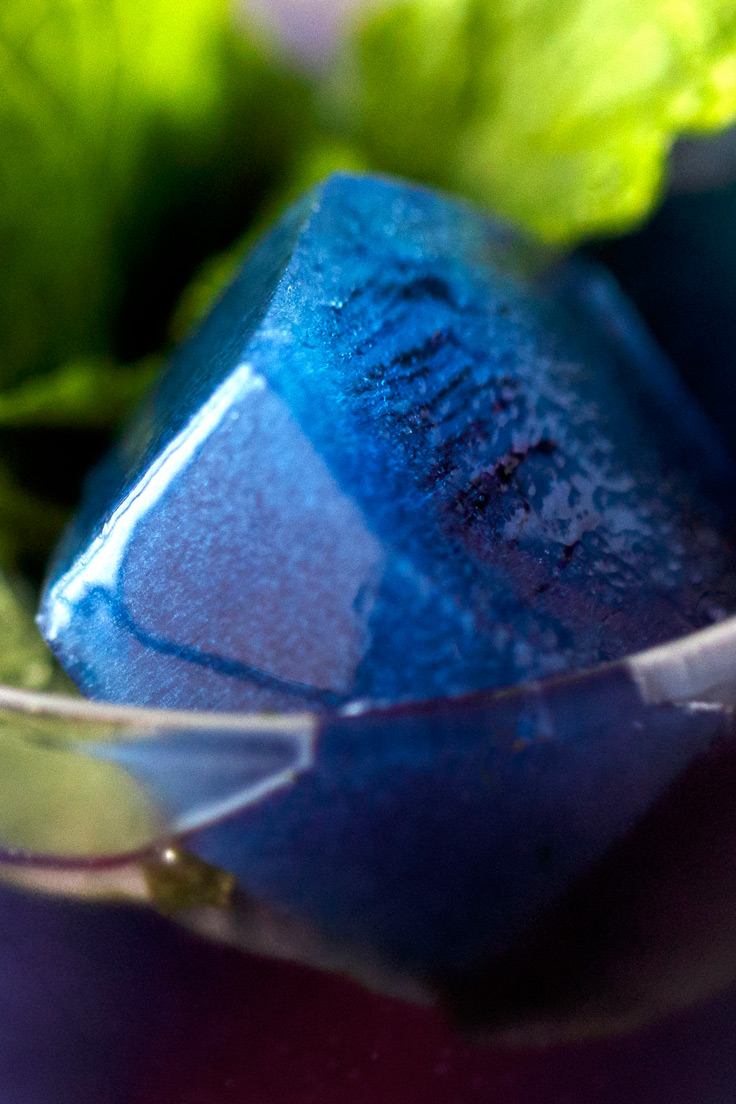 Products used in this recipe