Make that cake look as fabulous and glamorous as it tastes by covering it with a Mirror Glaze! Not only it will look great but it will taste delicious! Makes about 4 cups.
Ingredients
2 tbsp gelatin
¾ cup water, divided
1 cup corn syrup
1⅓ cups sugar
1 cup sweetened condensed milk
¼ cup water
2 cups chopped white chocolate
assorted Amoretti® Food Colors
Directions
Bloom gelatin in ½ cup water.
In a saucepan combine corn syrup, sugar, sweetened condensed milk, and remaining ¼ cup water.
Whisk to combine and bring to a boil over medium heat, stirring slowly to avoid burning.
Remove from heat and add the bloomed gelatin.
Whisk until gelatin dissolves.
Add the white chocolate and let sit for 3 minutes and then stir until the chocolate is melted.
Strain the mixture.
Divide the glaze into however many colors you want to use, keeping one plain. (This way, you can make more of the colors should you need to.)
Use glaze at room temperature.
Glaze the dessert when it is frozen.
TIPS:
Always pour room temperature glaze over frozen desserts.
Leftover glaze can be stored in the refrigerator for up to 10 days. Let come to room temperature before using.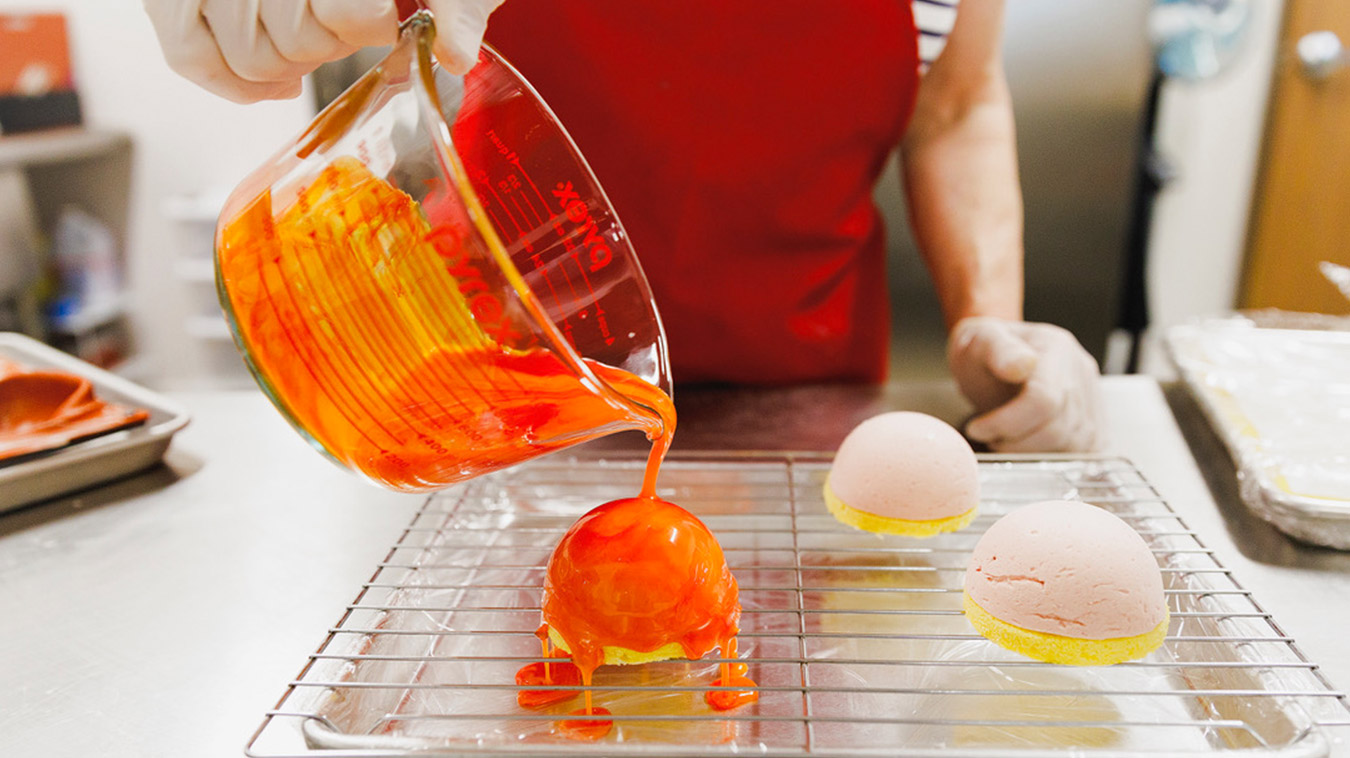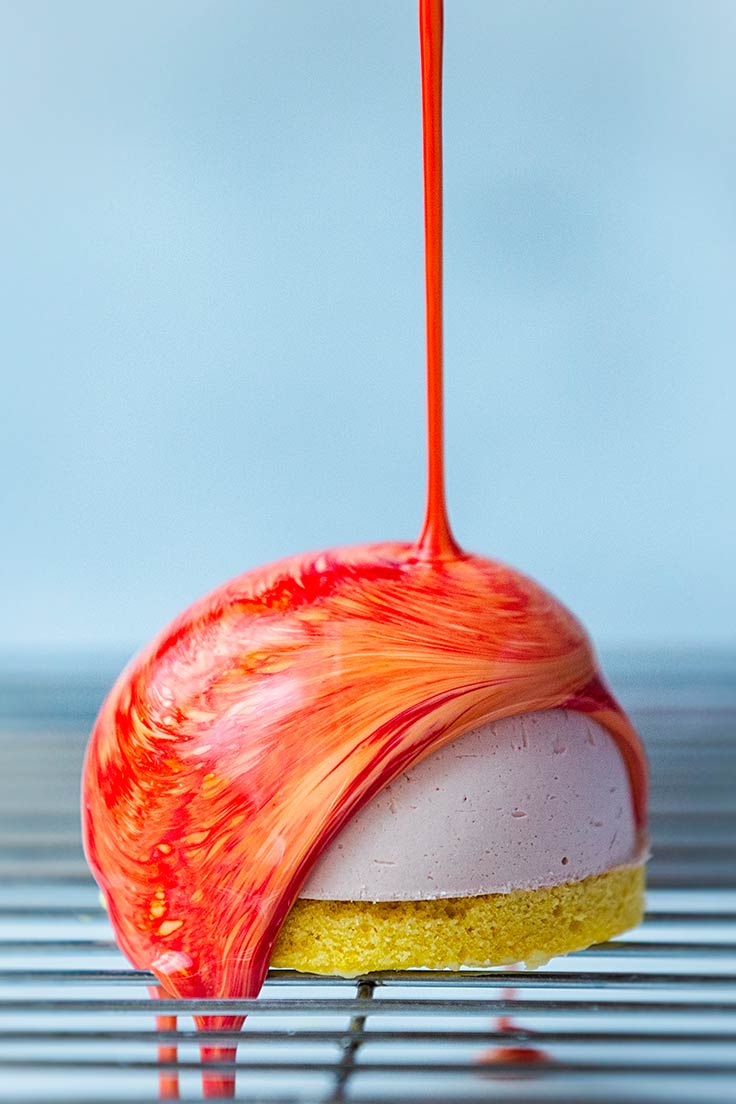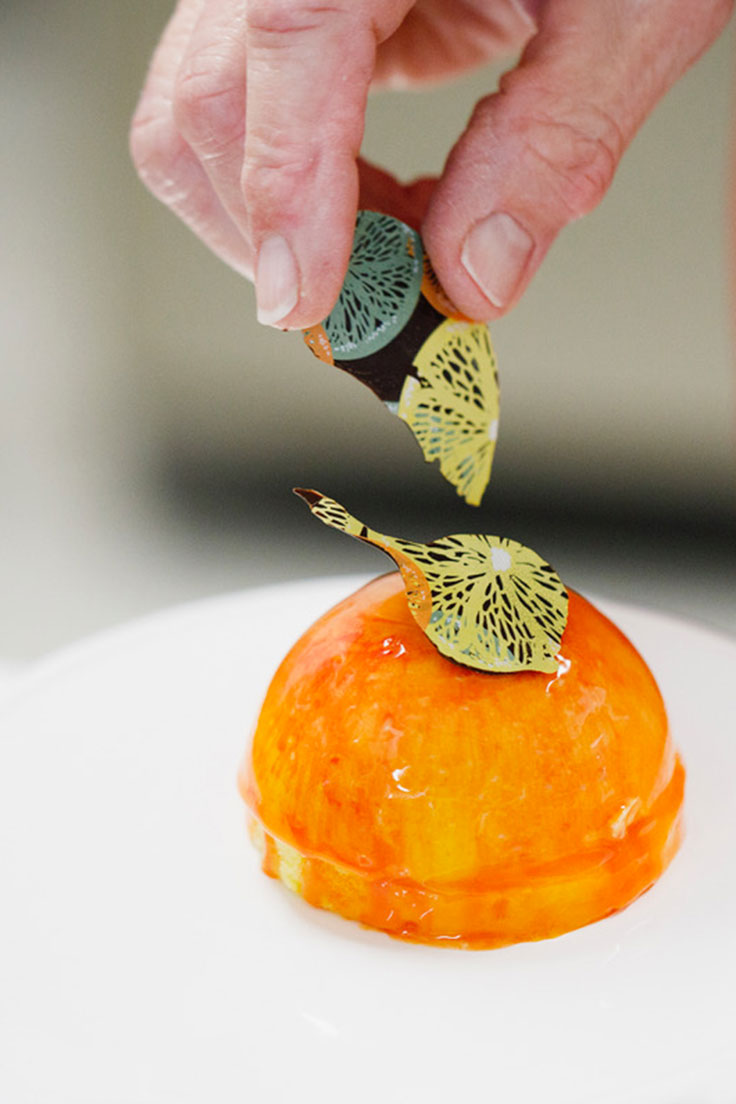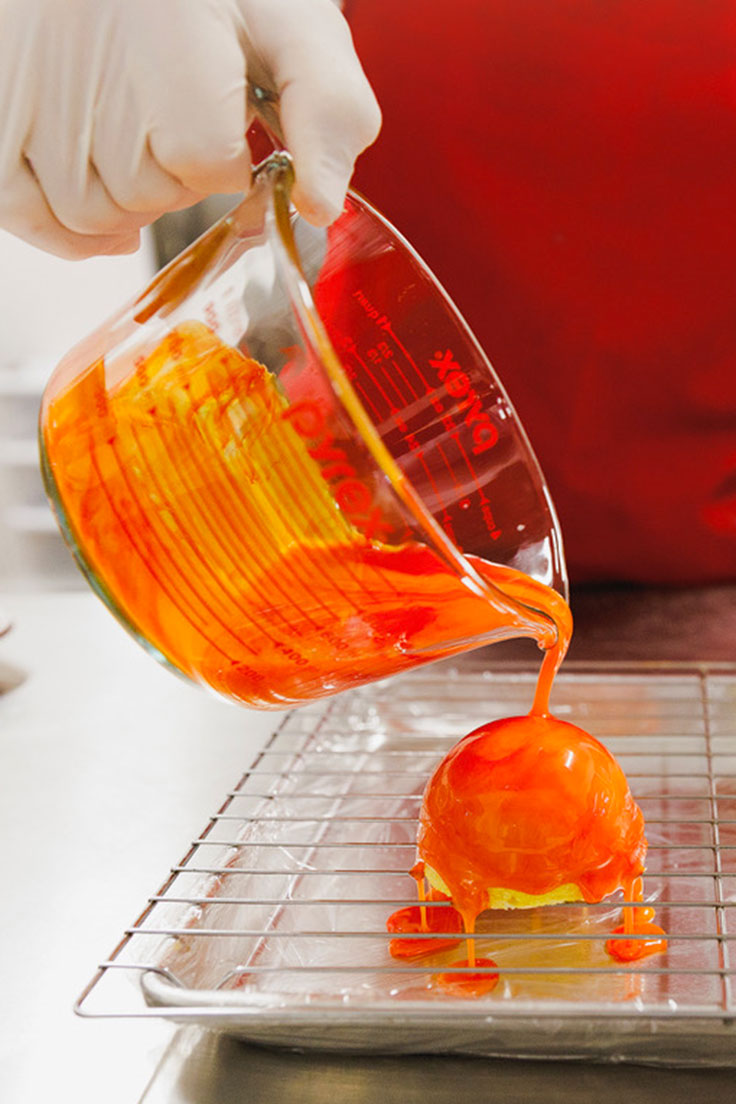 Products used in this recipe