Chocolate mousse is all well and good, but what if you prefer fruit desserts? Well, today is your lucky day!
We'll show you how to make a basic mousse flavored with an Amoretti Artisan of your choosing. Since we had further plans for this mousse, we chose Blood Orange Artisan. See what we did with it here!
Serves 6-10, depending on serving size.
Directions
Bloom the gelatin by sprinkling the gelatin over the cool water and letting it sit.
In a small saucepan pour in the ¼ cup water and the sugar.
Cook and stir over medium heat just long enough to dissolve the sugar.
Remove the sugar syrup from the heat and place it into a large bowl.
Add the bloomed gelatin to the sugar syrup, stir to melt the gelatin and set aside.
Whip the cream to a very soft peak and set aside.
Stir Blood Orange Artisan into the sugar/gelatin mixture until combined. Let cool slightly.
Once it is cool, but not "set", slowly fold it the whipped cream.
Pour or pipe the mousse into individual serving dishes.
Refrigerate until ready to serve.
TIPS:
If Blood Orange isn't your jam, choose from any one of the 60+ flavors in our Artisan line! Start with 3 tbsp and add more, 1 tsp at a time, until desired flavor level is achieved.
For a real showstopper of a dessert, use this mousse in our Blood Orange Glazed Dome Cakes!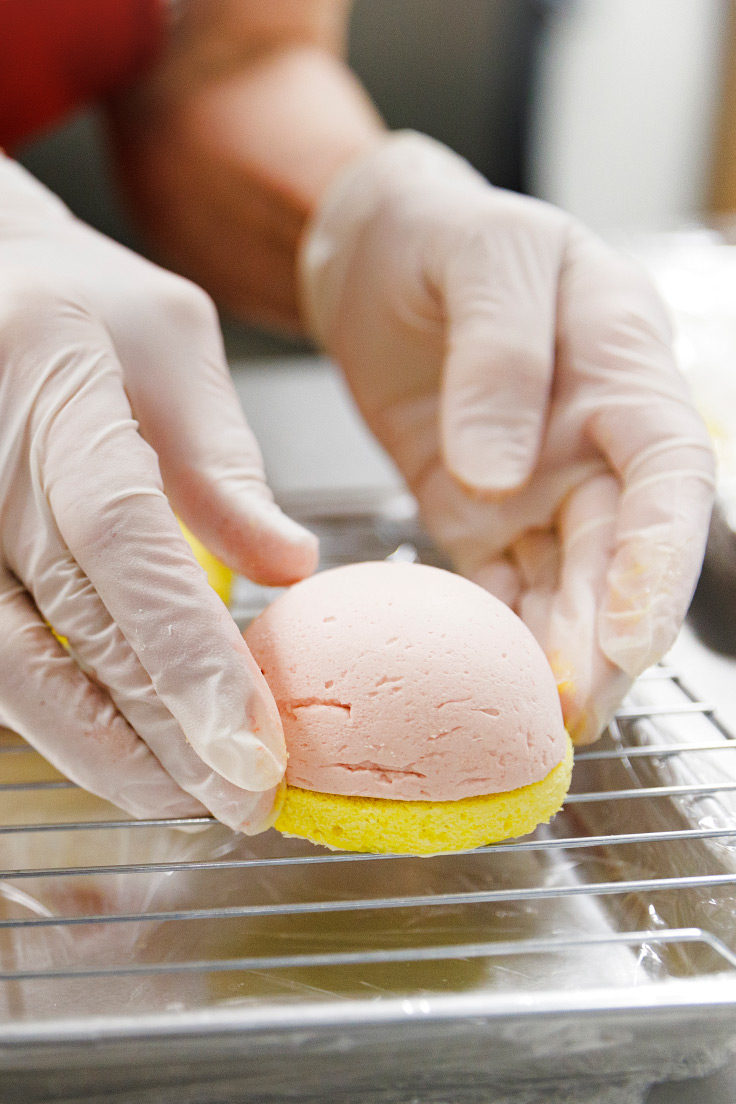 Products used in this recipe