A strawberry pie for all seasons! Frozen berries mean you can make this pecan and graham cracker crusted pie whenever the craving strikes. Makes one 9" pie.
Ingredients
CRUST
½ cup all purpose flour
¼ cup sugar
6 tbsp butter, melted
FILLING
1 cup sugar
¼ cup + 1 tbsp cornstarch
4 cups frozen strawberries; thawed, drained, and quartered; divided
2 tbsp lemon juice
1 cup heavy cream
3 tbsp sugar
SPECIAL EQUIPMENT
Directions
CRUST
Preheat oven to 350°F.
Butter a 9" glass pie dish.
Combine all crust ingredients and stir until evenly moistened. Press evenly into the pie dish.
Bake for 15 minutes until golden. Let cool completely before filling.
FILLING
Whisk together sugar and cornstarch, set aside.
Place 2 cups of the strawberries in a saucepan.
Add the sugar/cornstarch mix and lemon juice to saucepan.
Cook and stir over medium heat until thickened, 4-5 minutes. Keep stirring to avoid burning the mixture.
Transfer to a bowl to cool to lukewarm.
Add the remaining strawberries, Orange Zest Oil Extract and Wild Strawberry Compound. Stir to combine.
Pour filling into the cooled crust and chill for 3-6 hours or overnight.
Whip the heavy cream and sugar to stiff peaks. Decorate pie with whipped cream and serve.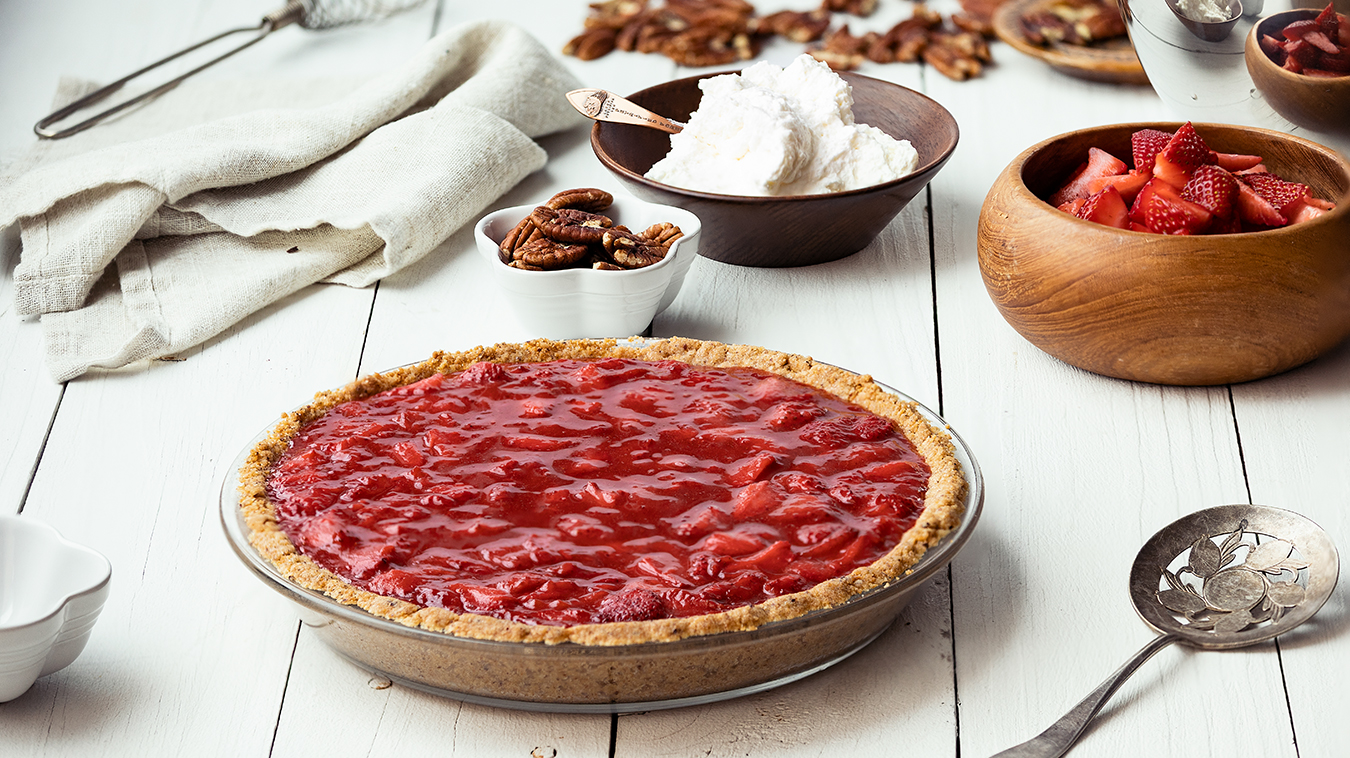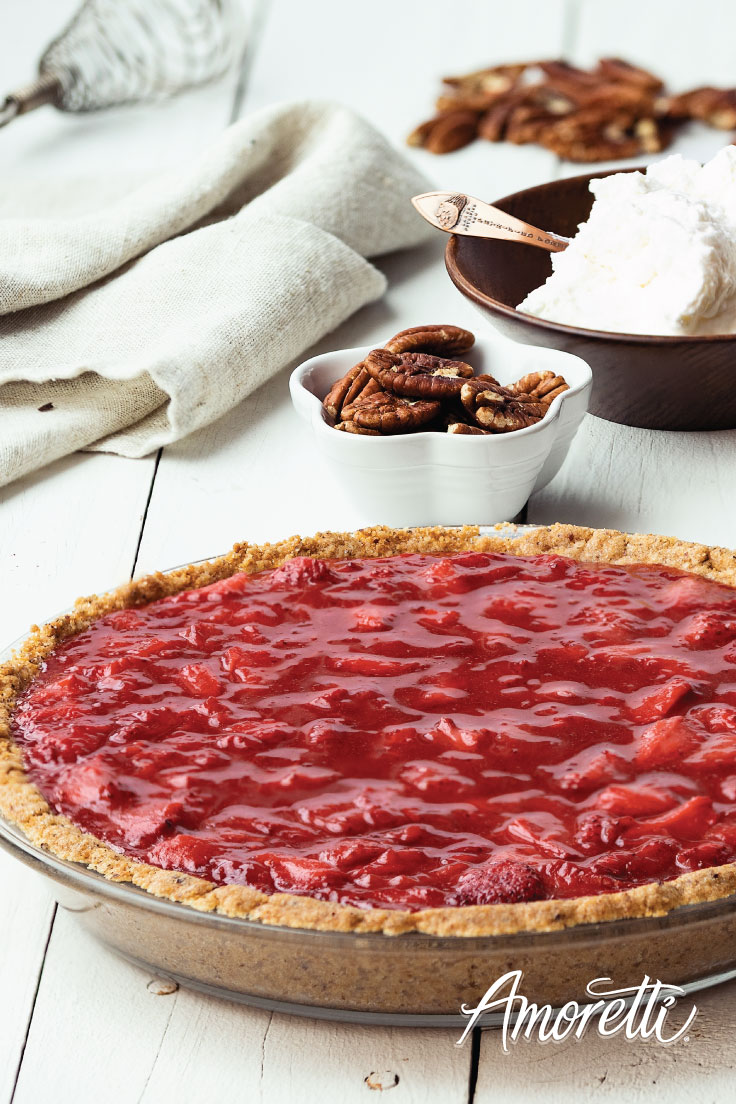 Products used in this recipe