We're doing something a little different for "Thirsty Thursday" during County Fair Week, Root Beer Float Cupcakes! Root Beer Compound adds that authentic root beer taste and real vanilla ice cream in the frosting seals the deal. One bite will take you straight back to childhood! Makes 1 dozen cupcakes.
Ingredients
ROOT BEER CUPCAKES
1⅔ cup flour
½ tsp baking powder
¼ tsp baking soda
pinch salt
½ cup (1 stick) unsalted butter, melted
1 cup sugar
2 egg whites
1 tbsp Amoretti® Root Beer Compound
½ cup sour cream
¾ cup milk
VANILLA ICE CREAM FROSTING
4 cups (1 lb) powdered sugar
1 cup (2 sticks) butter, room temperature
½ cup vanilla ice cream
2-4 tbsp heavy cream
FINISHING TOUCHES
rainbow sprinkles
paper straws, cut in thirds
SPECIAL EQUIPMENT
standard 12-cup muffin tin lined with cupcake liners
piping bag fitted with star tip
Directions
Preheat the oven to 350℉.
Whisk together flour, baking powder, baking soda, and salt. Set aside.
In a stand mixer or with a hand mixer, cream the butter and sugar together until fluffy. Add the egg whites, Root Beer Compound, Madagascar Bourbon Vanilla, and sour cream. Mix until no lumps remain.
Alternate adding the flour mixture and the milk, mixing until just combined.
Fill cupcake liners ¾ of the way full and bake for 20 minutes.
Let cool completely. Meanwhile, make the frosting.
Combine powdered sugar, butter, vanilla ice cream, 2 tbsp heavy cream, and Madagascar Bourbon Vanilla in a stand mixer and beat on high with a paddle attachment for at least five minutes, until the frosting is light and fluffy. Add remaining 2 tbsp heavy cream if desired.
Transfer frosting to piping bag and frost cooled cupcakes, decorating with your favorite sprinkles.
Insert a paper straw and enjoy!
TIPS: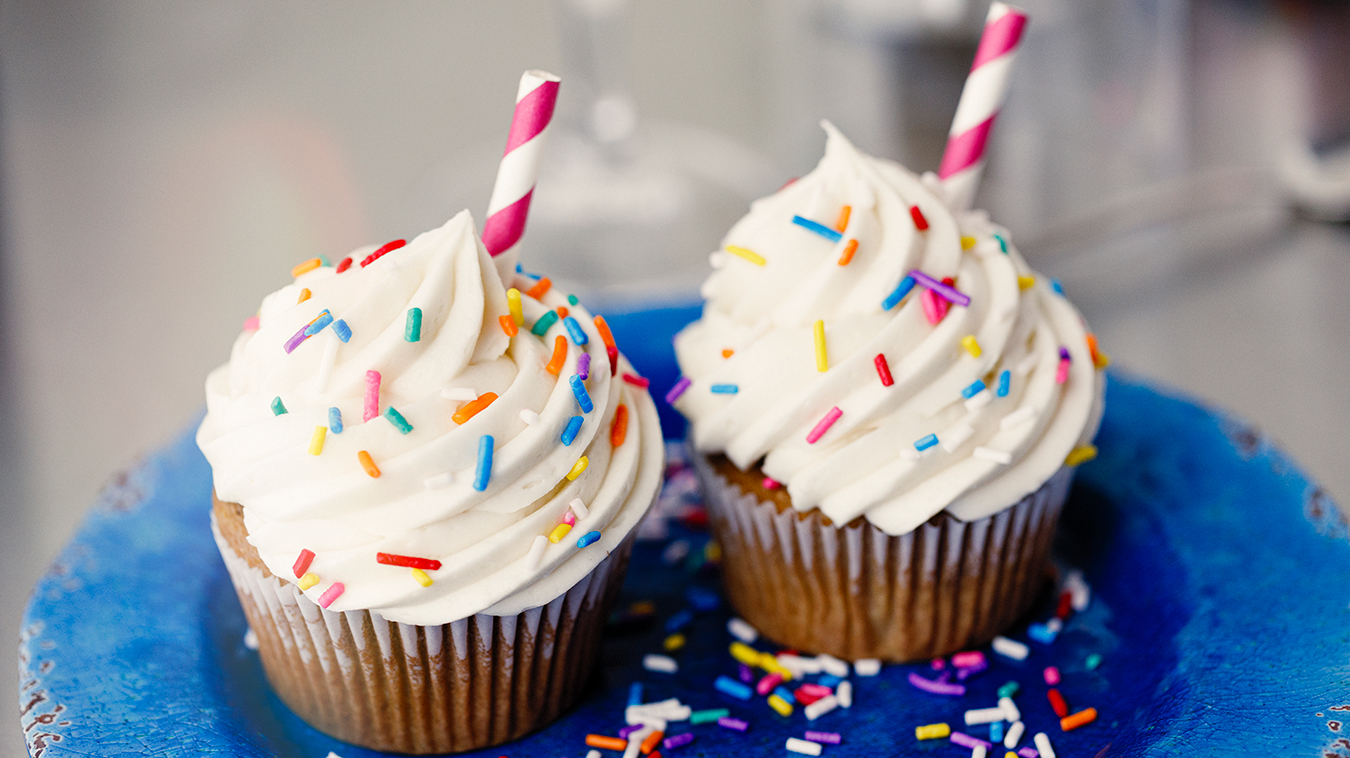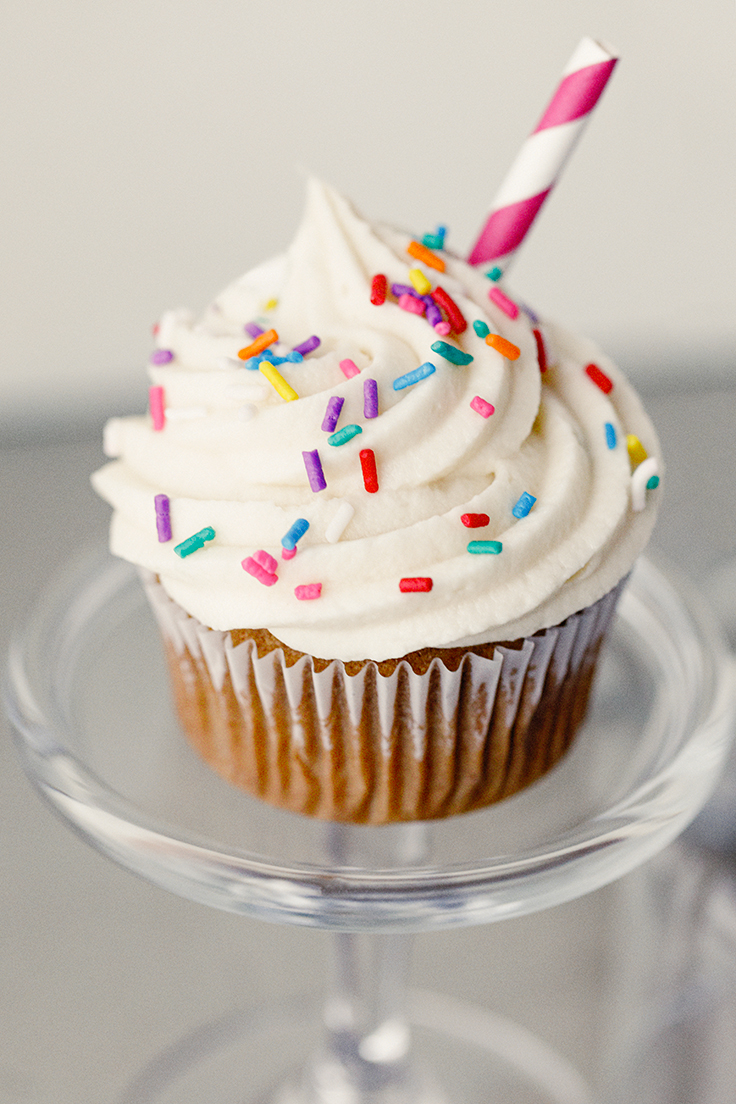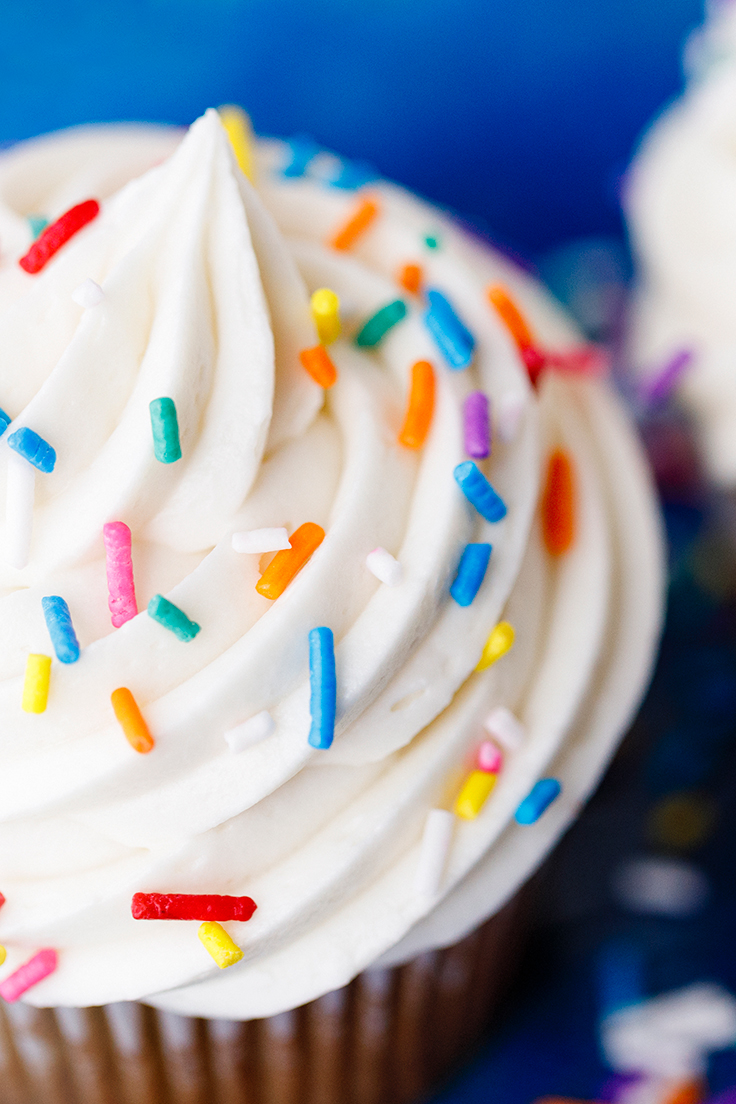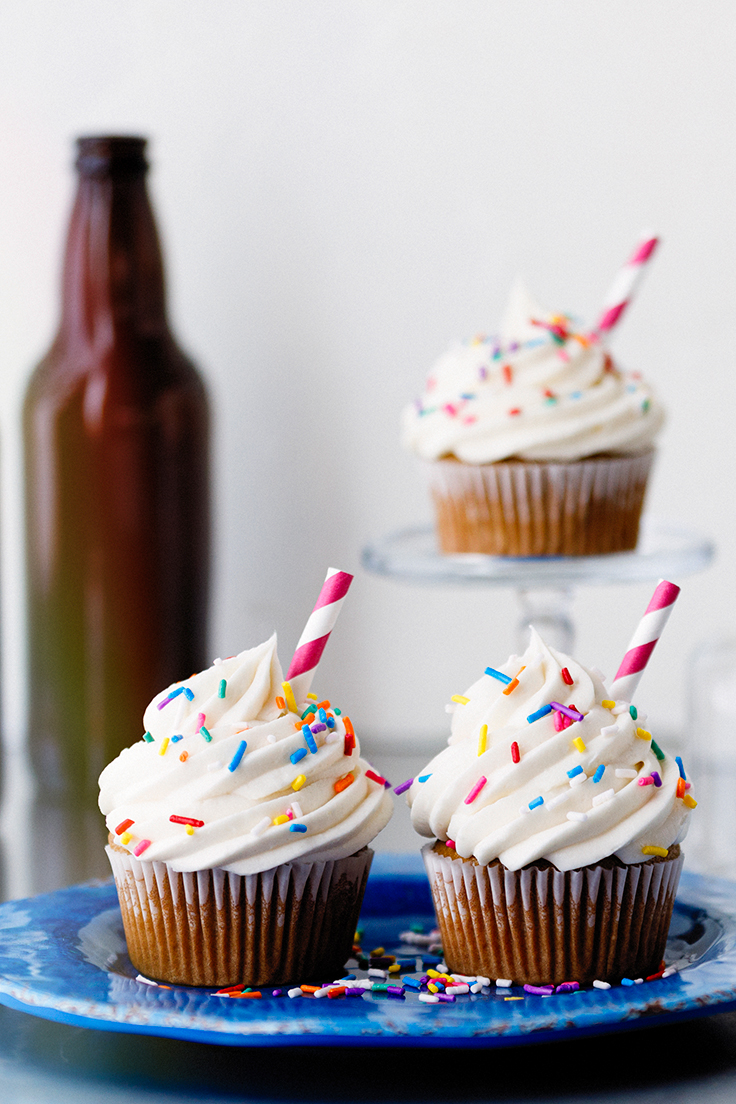 Products used in this recipe