Tiramisu is one of our favorite desserts and this recipe is our go-to when we want to make something for a special occasion. It is light and so flavorful. Amoretti's Cappuccino-Tiramisu Compound really takes this to the next level for flavor and we try to never be without it. For those who do not want liquor, our Espresso Coffee Liqueur Flambé is the perfect substitute and using our Triple Strength Espresso Coffee Compound means all you do is add water and you instantly have a perfect espresso! While we recommend you make this dessert the day before, it is best when it has been chilled overnight; dust with cocoa powder just before serving. Makes 6 generous servings.
Ingredients
4 pasteurized egg yolks (see TIPS)
⅛ tsp salt
½ cup sugar, divided
1½ cups whipping cream
1½ cups mascarpone
1½ cups water
16-18 ladyfinger cookies, trimmed to fit serving dishes
2 tbsp cocoa powder, for dusting
SPECIAL EQUIPMENT
Directions
Whip the egg yolks, salt, and ¼ cup sugar until thick and light in color (ribbon stage). Set aside.
Whip the cream and remaining ¼ cup sugar to a soft peak.
Add the mascarpone and whip on low to combine.
Gently fold the mascarpone mixture into the egg yolks in three additions.
Add Cappuccino-Tiramisu Compound and mix to combine.
Combine water, Espresso Coffee Liqueur Flambe, and Triple Strength Espresso Coffee Compound.
ASSEMBLY
Begin by piping a small amount of Cappuccino-Tiramisu cream into the bottom of each dish.
Dip the ladyfingers, one at a time, into the coffee mixture and lay them on top of the Cappuccino-Tiramisu cream. Do not linger in this process! A quick dip is all you need. If you submerge the ladyfingers for too long, you will end up with weepy ladyfingers inside your layers.
Pipe another layer of cream over the ladyfingers.
Add a second layer of dipped ladyfingers.
Pipe a design on the top layer of Cappuccino-Tiramisu cream and chill for at least four hours or overnight for the best flavor.
Just before serving dust with cocoa powder.
TIPS:
Since these egg yolks won't be cooked, it's important to use pasteurized eggs to avoid the risk of salmonella. If you can't find pasteurized eggs at your grocery store, a quick online search will walk you through the process.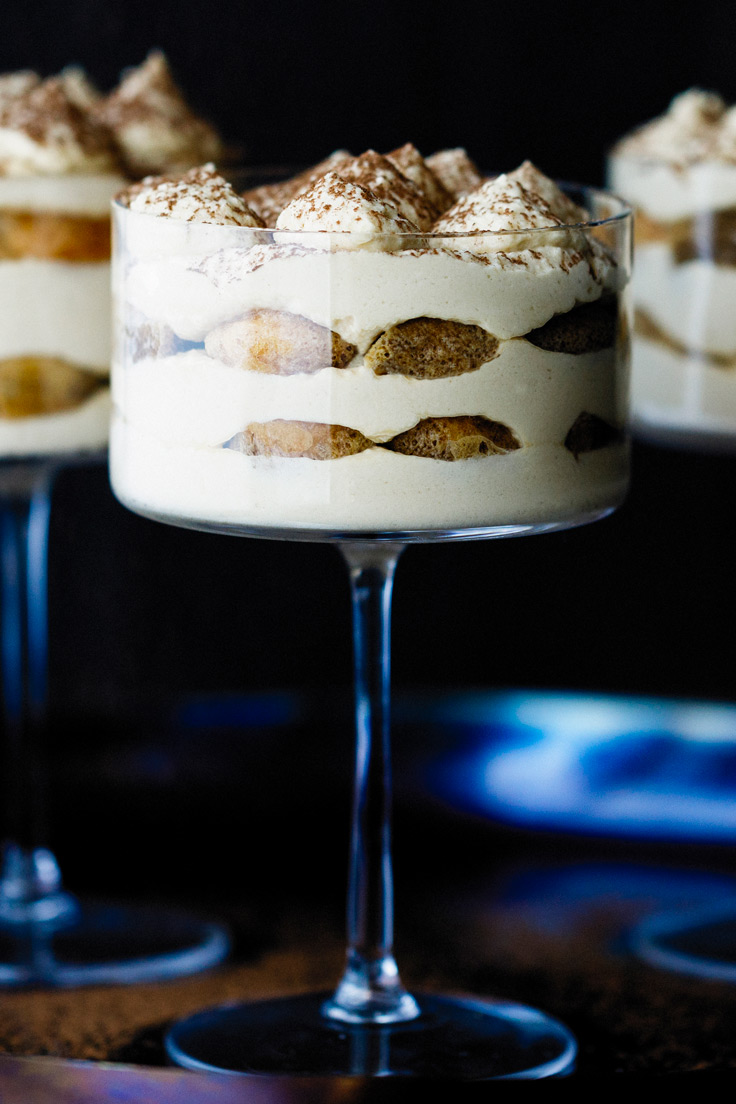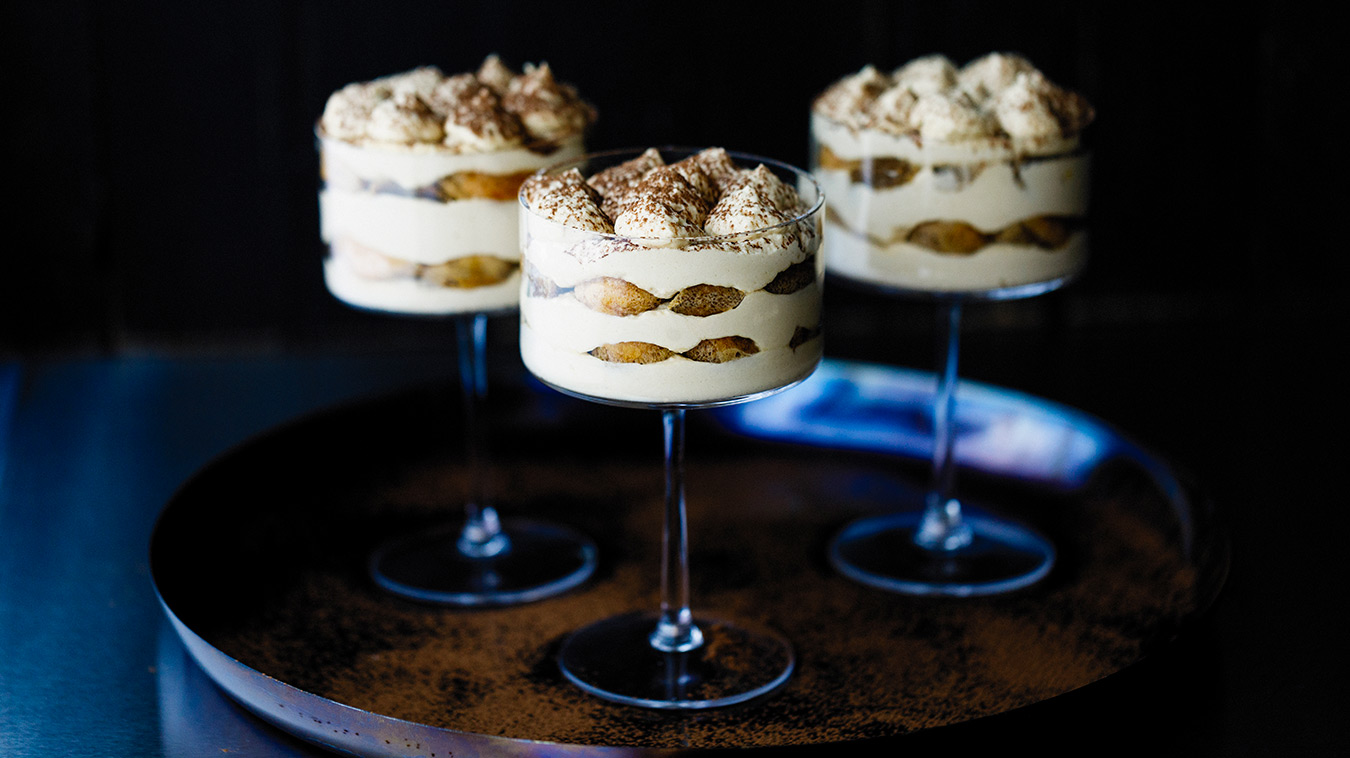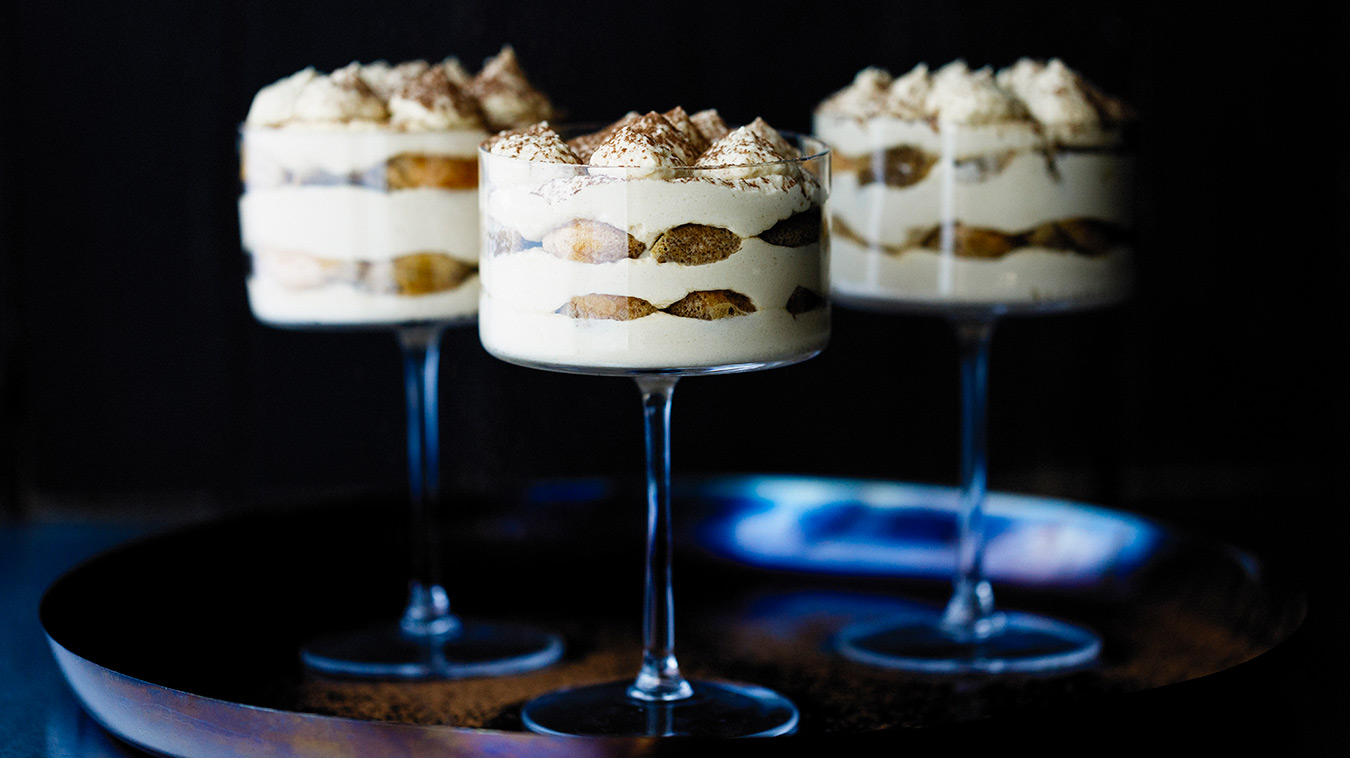 Products used in this recipe