Pancakes are the quintessential weekend breakfast and for good reason! A tall stack of these fluffy gluten-free Hazelnut Pancakes with upgraded maple syrup is sure to become a favorite!
Ingredients
HAZELNUT PANCAKES
1½ cups gluten-free flour
2 tbsp sugar
2 tsp baking powder
½ tsp Amoretti® Xanthan Gum
½ tsp baking soda
½ tsp salt
¼ tsp ground cinnamon
2 eggs
¼ cup (½ stick) butter, melted and cooled, plus more for the pan
1 cup buttermilk
½ cup milk
HAZELNUT PRALINE MAPLE SYRUP
Directions
HAZELNUT PANCAKES
Place all dry ingredients in a bowl and give it a quick whisk to mix it all up.
Whisk all the liquids together before adding them to the dry ingredients.
Let the mixture sit for about five minutes before making pancakes. If using the next day, adjust consistency with milk, if needed.
Use a nonstick pan on medium-low heat and cook the pancakes for about a minute before flipping for another minute. Use your best judgment, as all ranges are different. The batter is very dark and will darken even more as it cooks. Do not be surprised if they look burned, they are not.
Serve hot with Hazelnut Praline Maple Syrup.
HAZELNUT PRALINE MAPLE SYRUP
Whisk maple syrup and Hazelnut Praline Artisan together and use immediately or store in an airtight container.
OTHER TASTY TOPPINGS: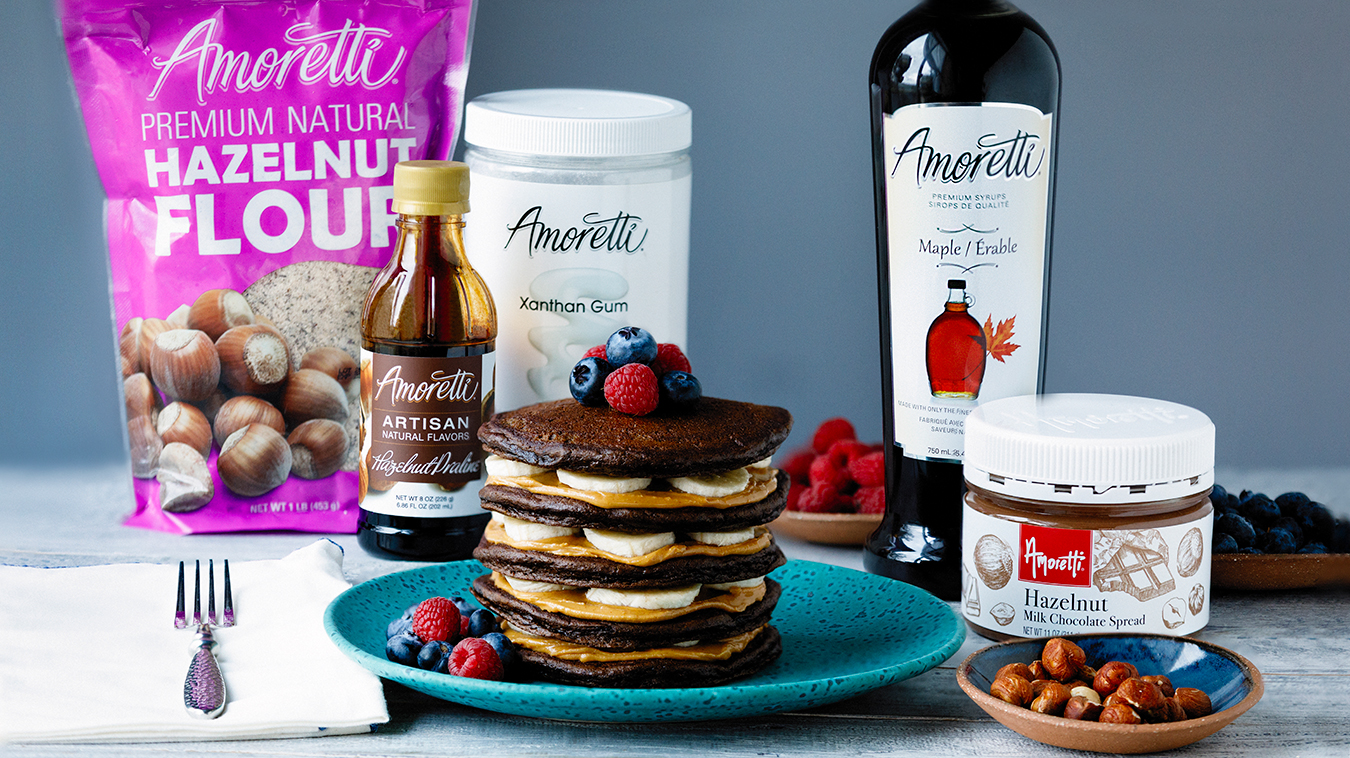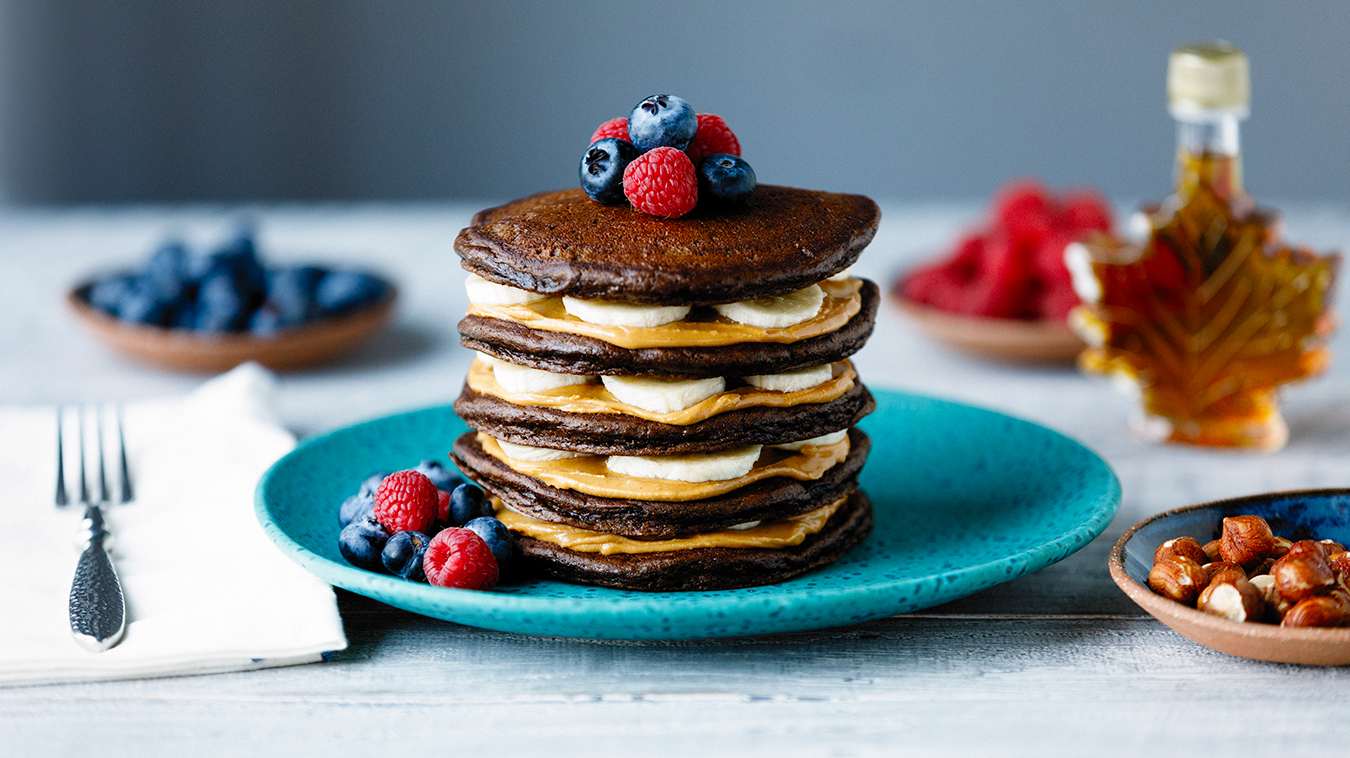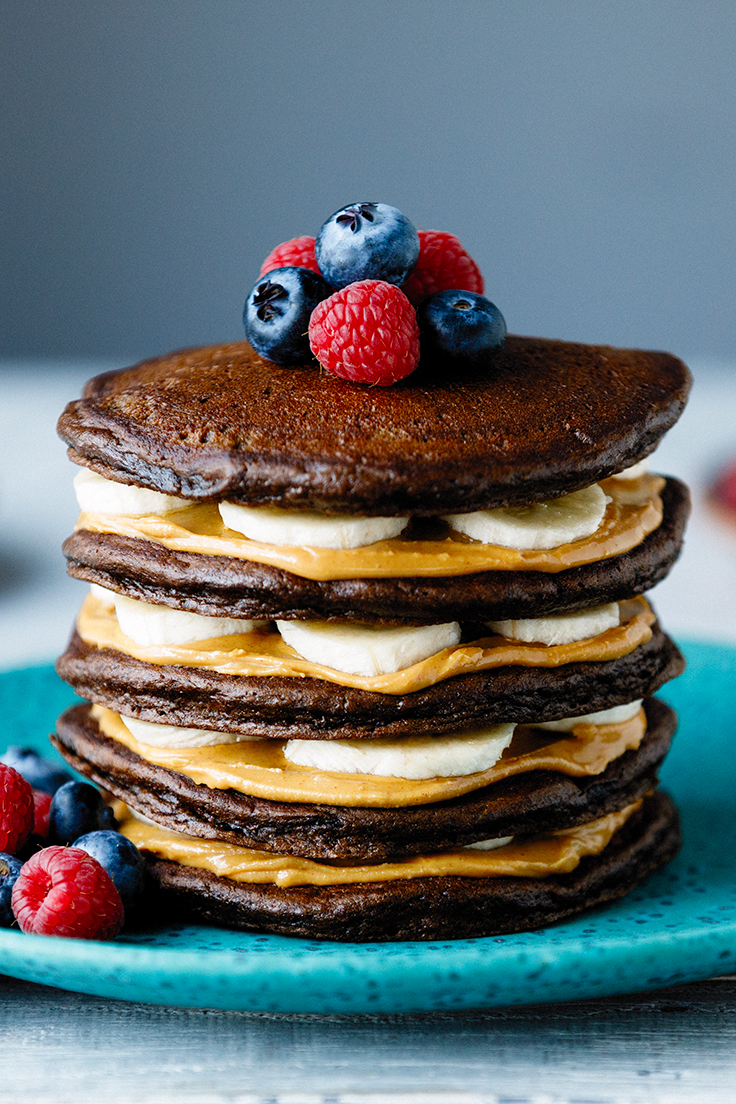 Products used in this recipe