This cake needs nothing more than the simplicity of fluffy white coconut on the outside for a lovely presentation. Our Coconut Cream Extract in the cake batter and Natural Coconut Cream Compound in the filling blend perfectly, making this a go-to cake for any occasion, but your mom will thank you if you make it for Mother's Day! Makes one 8" layer cake.
Ingredients
COCONUT CAKE
COCONUT PASTRY CREAM FILLING
FINISHING TOUCHES
SPECIAL EQUIPMENT
Directions
COCONUT CAKE
Preheat the oven to 350℉. Spray and line cake pans with parchment.
Stir in Coconut Cream Extract and divide the batter evenly between cake pans.
Bake for 20 minutes until barely golden.
Let cool completely before frosting.
COCONUT PASTRY CREAM FILLING
Bloom the gelatin in water and set aside.
Beat the pastry cream until smooth.
Heat ¼ cup of pastry cream in the microwave until it is warm.
Melt the gelatin in the microwave, being careful not to boil it, about 20 seconds.
Stir the melted gelatin into the warm pastry cream.
Slowly add the warm pastry cream into the cool pastry cream a little at a time.
Gently fold in whipped cream.
Add Natural Coconut Cream Compound and mix to combine.
Chill the filling for 20 minutes to firm up.
ASSEMBLY
Spread half of the filling onto the bottom layer of the cake.
Add the second layer of cake and top with remaining filling.
Top with the third layer of cake. Wrap the cake and chill for two hours or overnight.
Coat the cake with a layer of Swiss Buttercream, or an icing of your choice.
Hold the cake in one hand and with the other hand press the coconut flakes onto the top and sides of the cake.
Chill the cake until ready to serve.
TIPS:
Baking the cake layers in three separate cake pans (instead of two) means a faster bake time.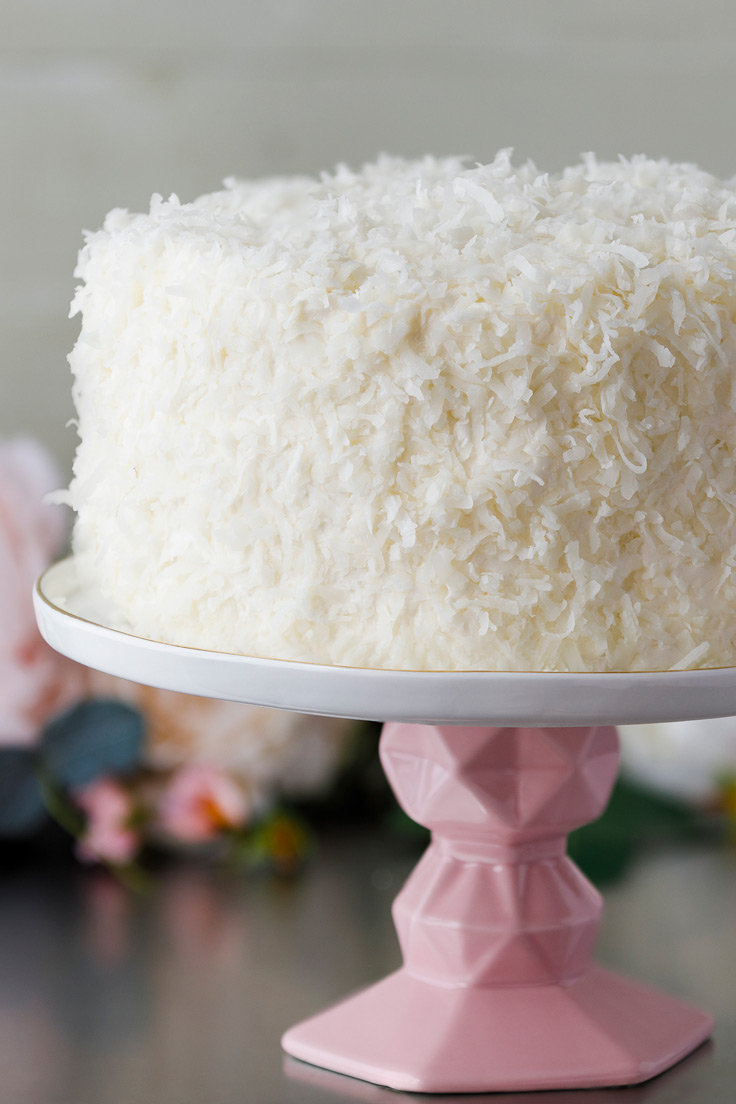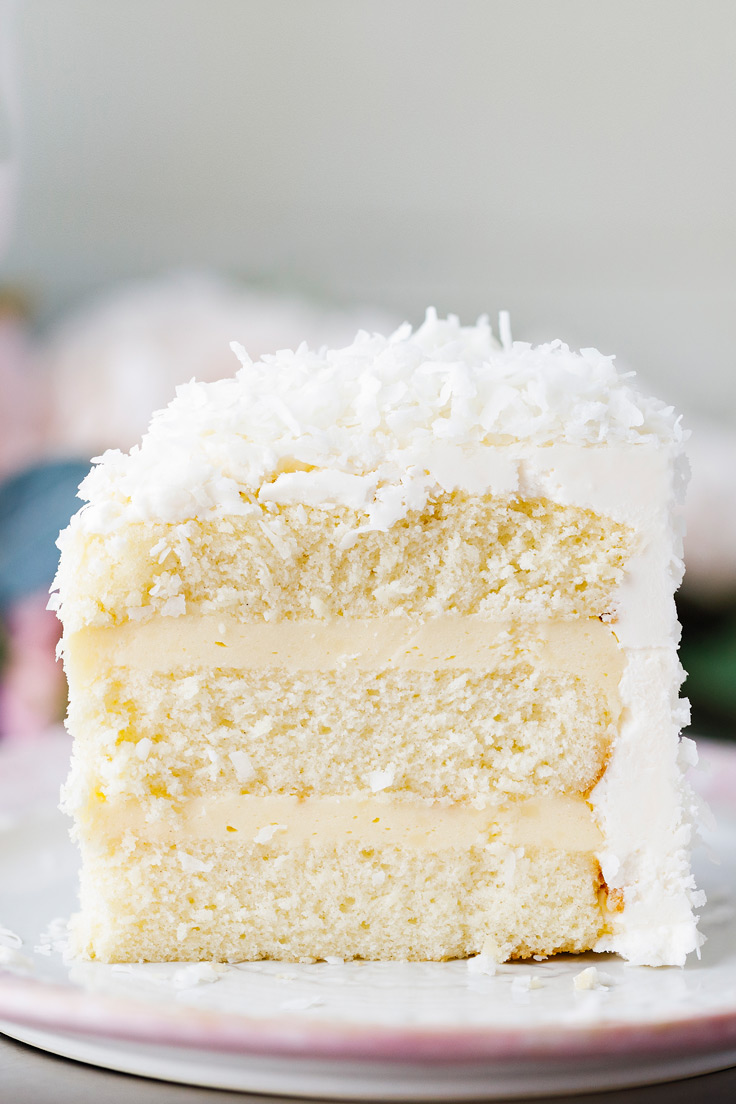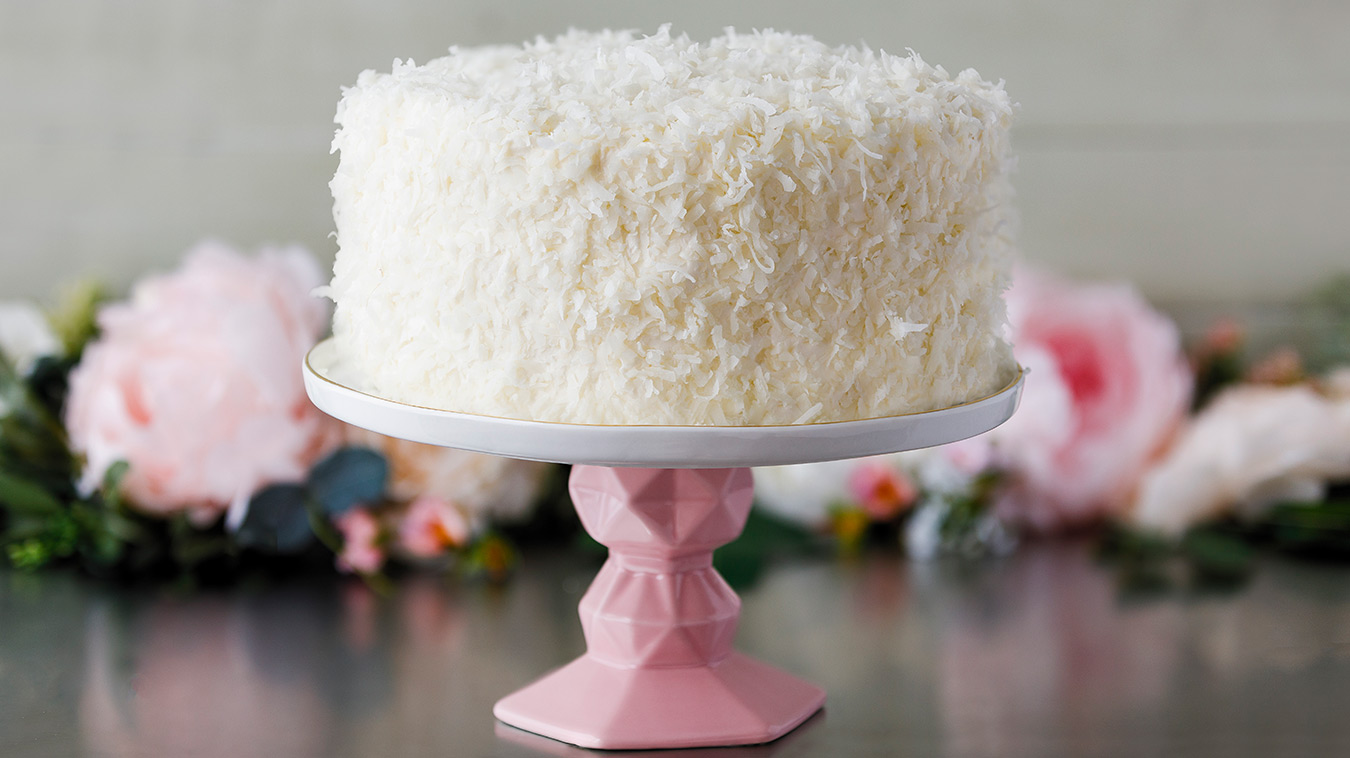 Products used in this recipe