Putting meringues on a stick makes it easy for your guests to grab 'n go during the holidays! Wrapped in cellophane, these treats become a nice gift. We added Peppermint Extract to these meringues but there are many options to change the flavor and/or color to suit your mood or occasion! Makes about 20 meringue pops, depending on size.
Ingredients
3 egg white, room temperture (about ⅓ cup)
¾ cup sugar
½ tsp distilled white vinegar
SPECIAL EQUIPMENT
pastry bag fitted with star tip
20 silver or white lollipop sticks
silver, grey, and/or white sprinkles, for decorating
Directions
Preheat the oven to 200℉. Line 2 sheet pans with parchment paper and set aside.
Whip egg whites on high speed to stiff peaks.
With mixer going, add sugar very slowly, "raining" it in.
Add vinegar.
Whip on medium speed until stiff, glossy and smooth, about 5 minutes.
Fold in Peppermint Extract and fill a pastry bag, fitted with a star tip.
Place sticks a few inches apart on prepared sheet pans.
Pipe onto the sticks and drop silver, grey and white sprinkles onto the meringues.
Bake for 90-120 min. Turn off oven and do not open door, but let meringues sit for 2 hours until they lift off paper easily.
TIPS: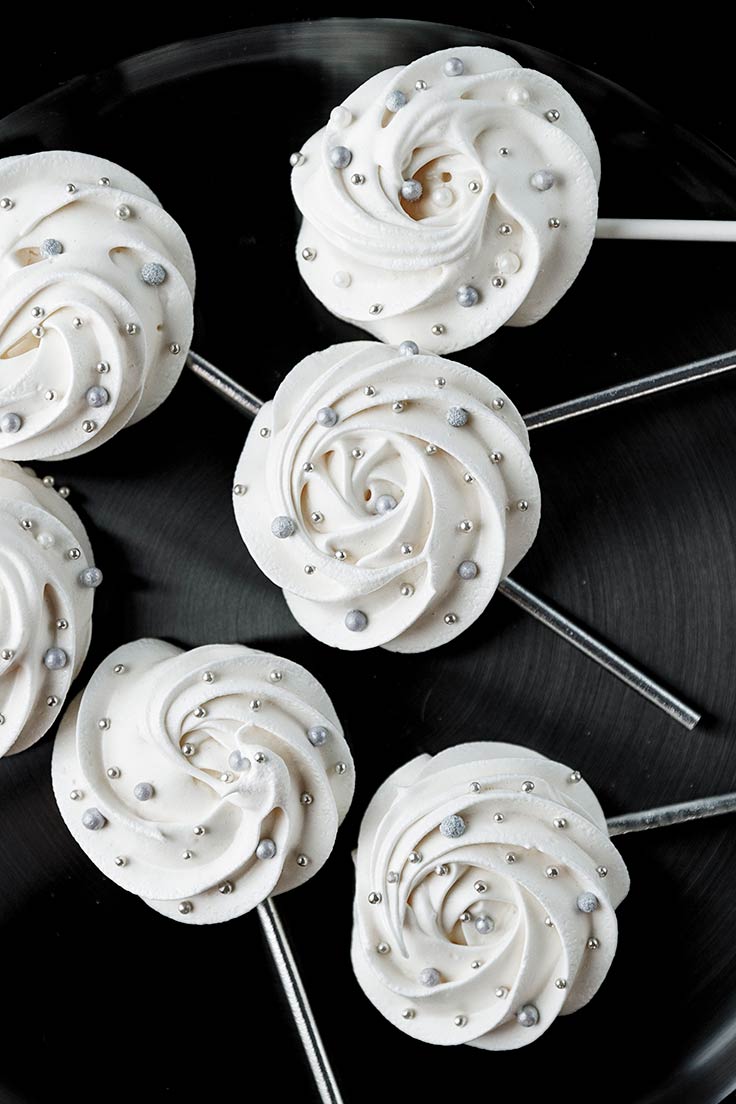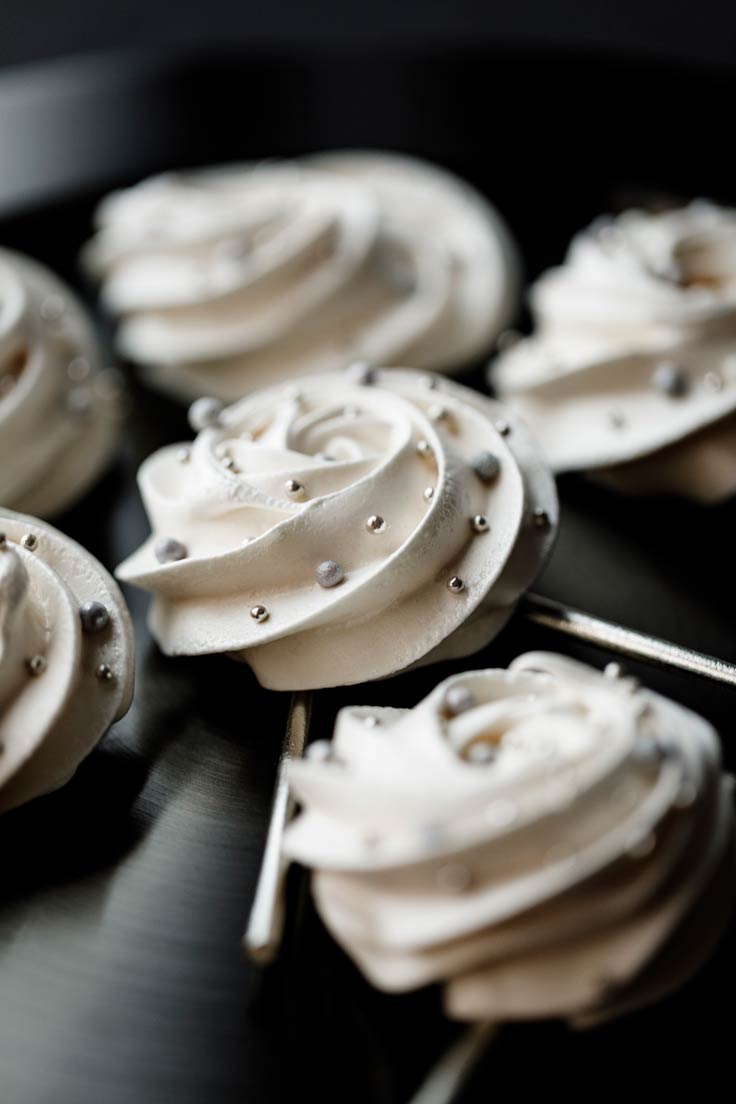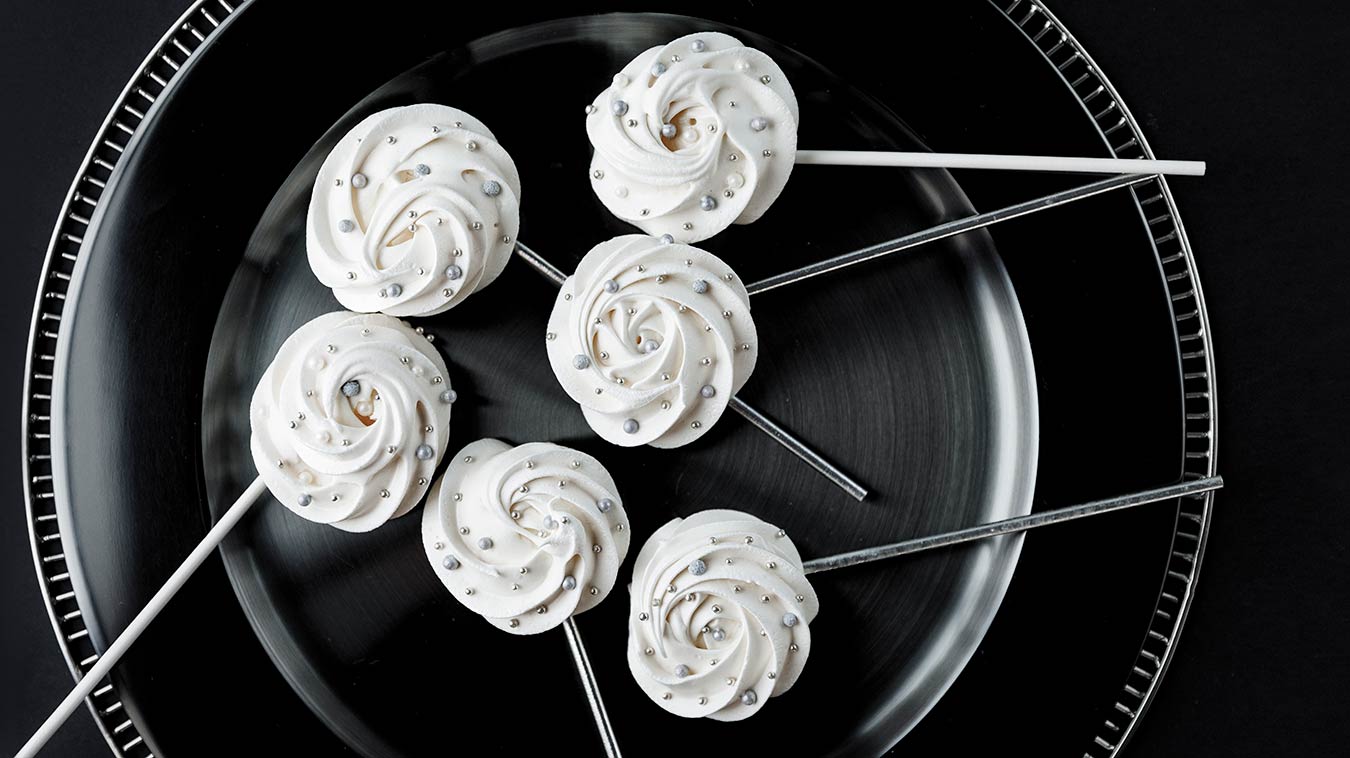 Products used in this recipe