We're continuing County Fair Week with Vanilla Dusted Churros! If your local fair was weeks ago and now you've got that deep-fried craving again, make your own at home with our simple Cinnamon Bun infused batter. Natural Vanilla Bean Organic Sugar Dusting Powder takes the usual sugar coating up several notches and our Dessert Sauces will leave you wondering why your fair churro cart serves theirs plain! Makes about ten 6" churros.
Ingredients
canola, peanut, or vegetable oil for frying
1 cup water
2 tbsp butter
1 tsp sugar
pinch salt
⅔ cup flour
1 egg
SPECIAL EQUIPMENT
deep-fry thermometer
large piping bag fitted with star tip
paring knife
slotted spoon or spider
large shallow bowl & spoon for tossing in sugar
Directions
Have 3-4" oil in a deep pot, preheating to 350°F.
In a separate pot, bring the water, butter, sugar, salt, and Natural Cinnamon Bun Extract to a boil. Add the flour and stir with a wooden spoon until combined, then turn off heat.
Let stand for a few minutes to cool then add the egg and stir vigorously to bind it together. Place in the piping bag with star tip.
Double-check the temperature of the oil before frying and have Vanilla Bean Dusting Powder in a shallow bowl. Also, have a plate ready for the finished churros.
Place the tip of the piping bag close to the oil and begin to pipe out the batter. Using the back of the paring knife, cut the dough from the bag once it is the desired size.
Repeat. Do not crowd the pan, it will lower the oil temperature too much and they will stick to each other.
Once they start to turn golden brown, flip with a slotted spoon and cook through.
Allow excess oil to drip off a bit before transferring to Dusting Power. Toss with a separate spoon to fully coat, then transfer to the final plate.
Serve immediately, dipping in your preferred dessert sauce.
TIPS:
If the tip on your piping bag is large enough, the churros can be injected with the dessert sauce of your choice.
Any of our Dessert Sauces would be delicious with Vanilla Dusted Churros!
Save leftover fry oil for up to 2 months.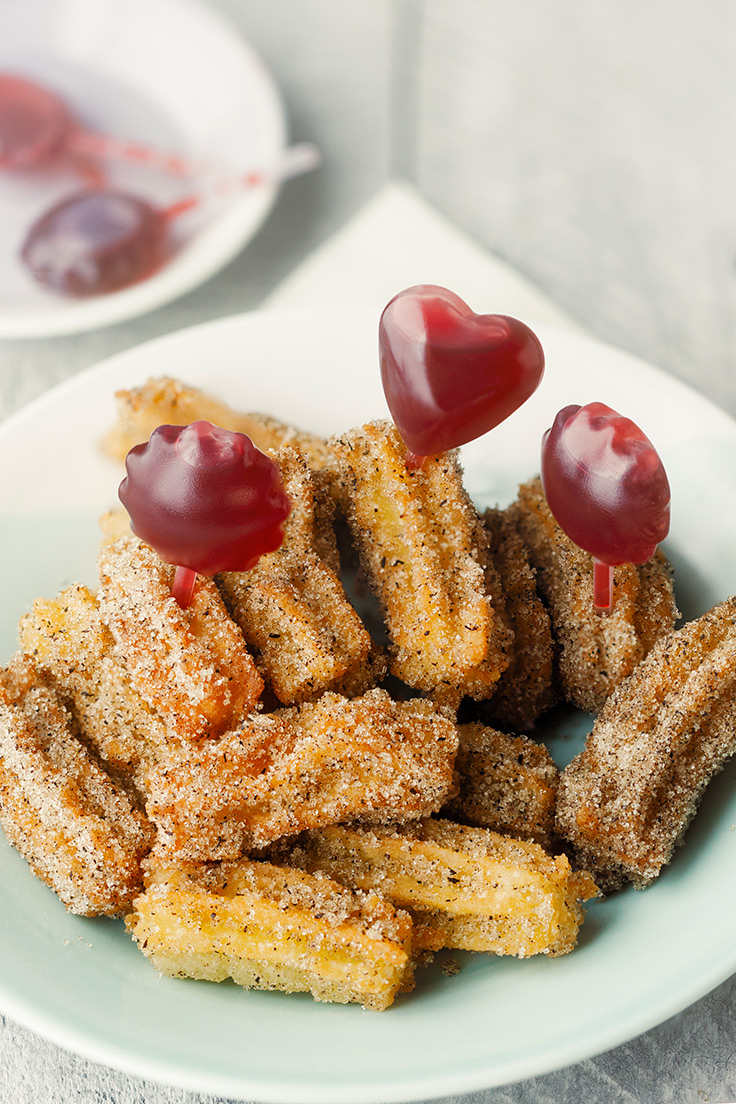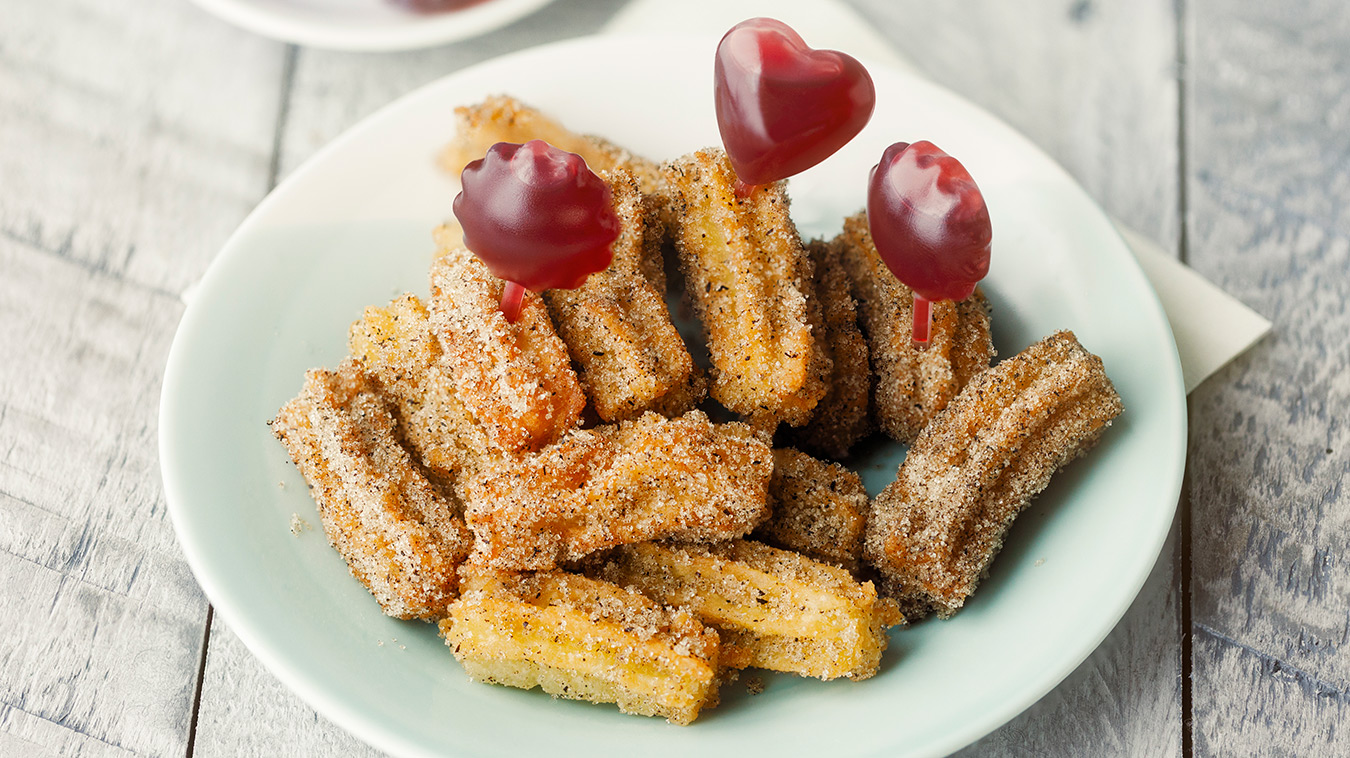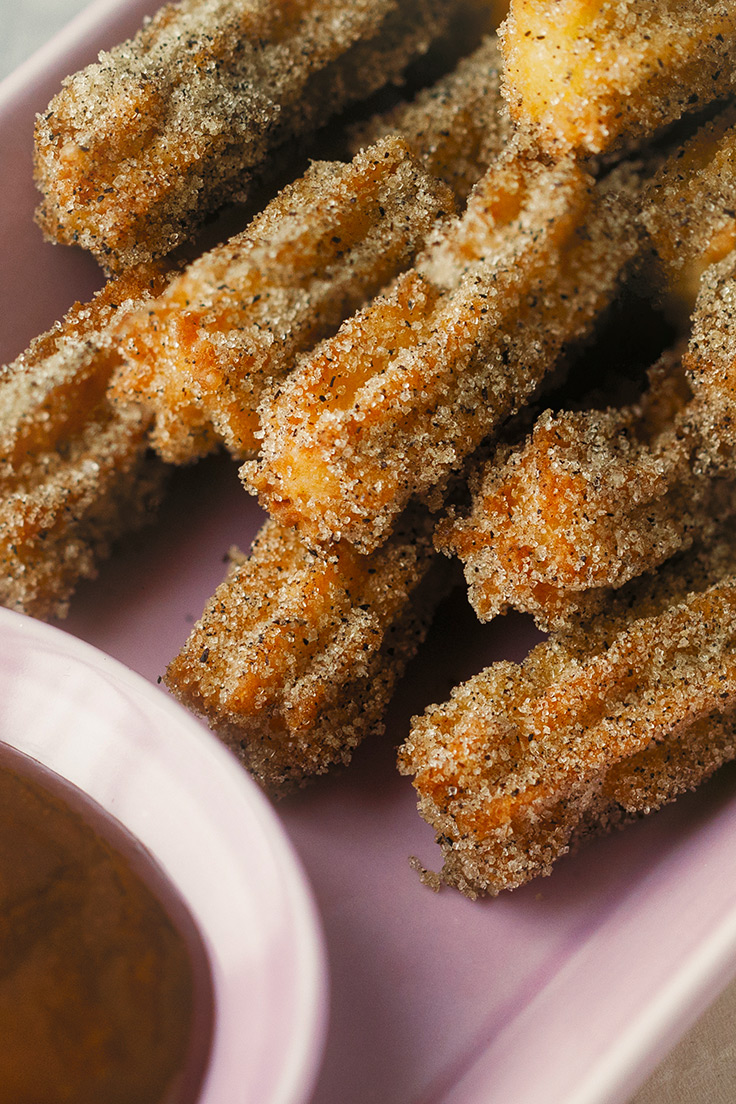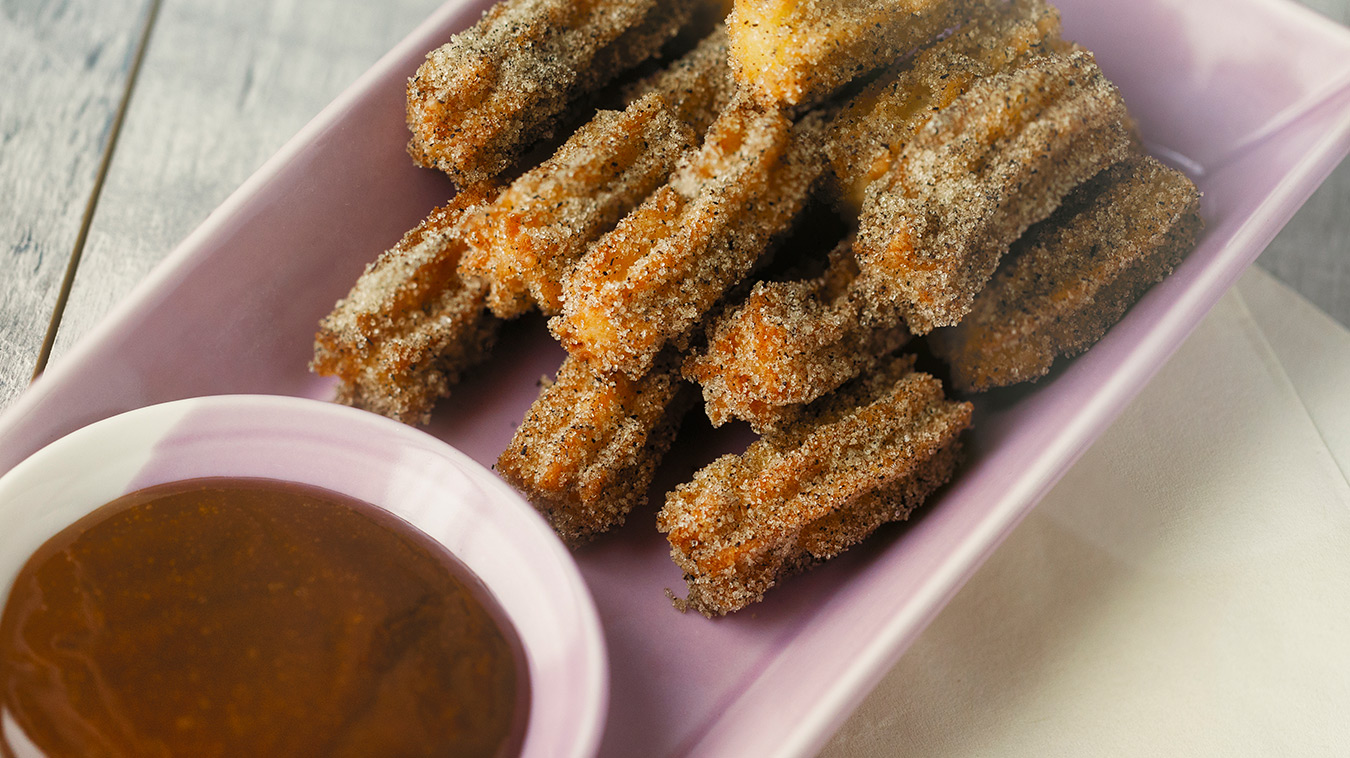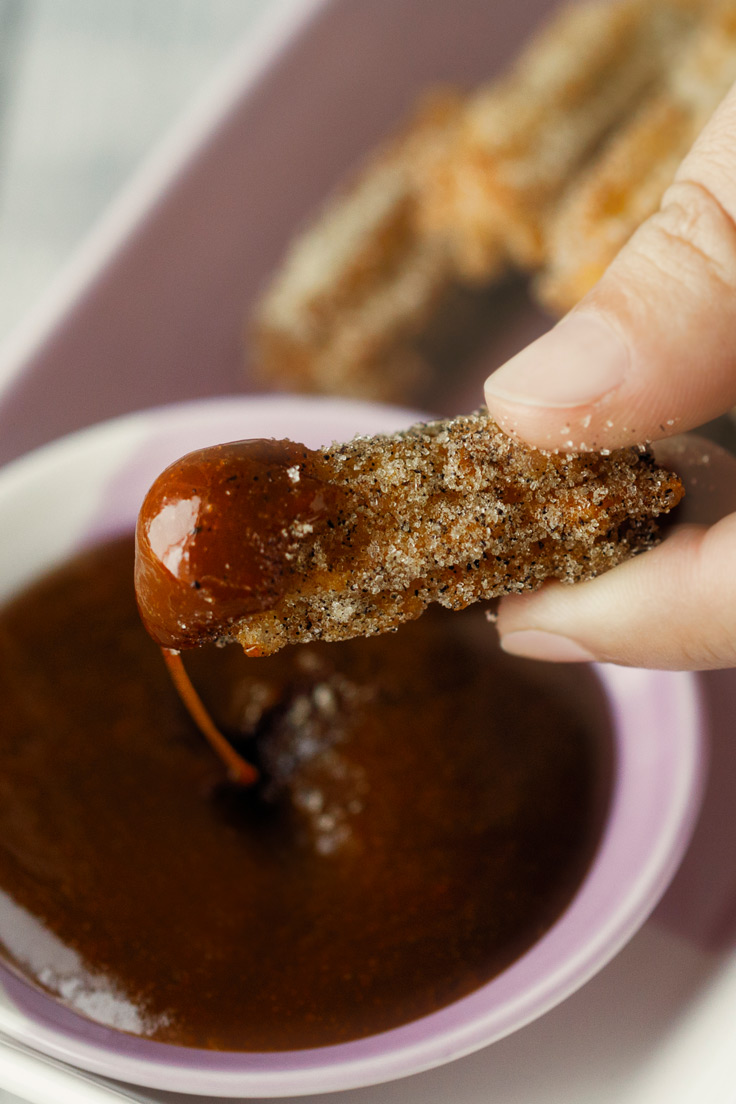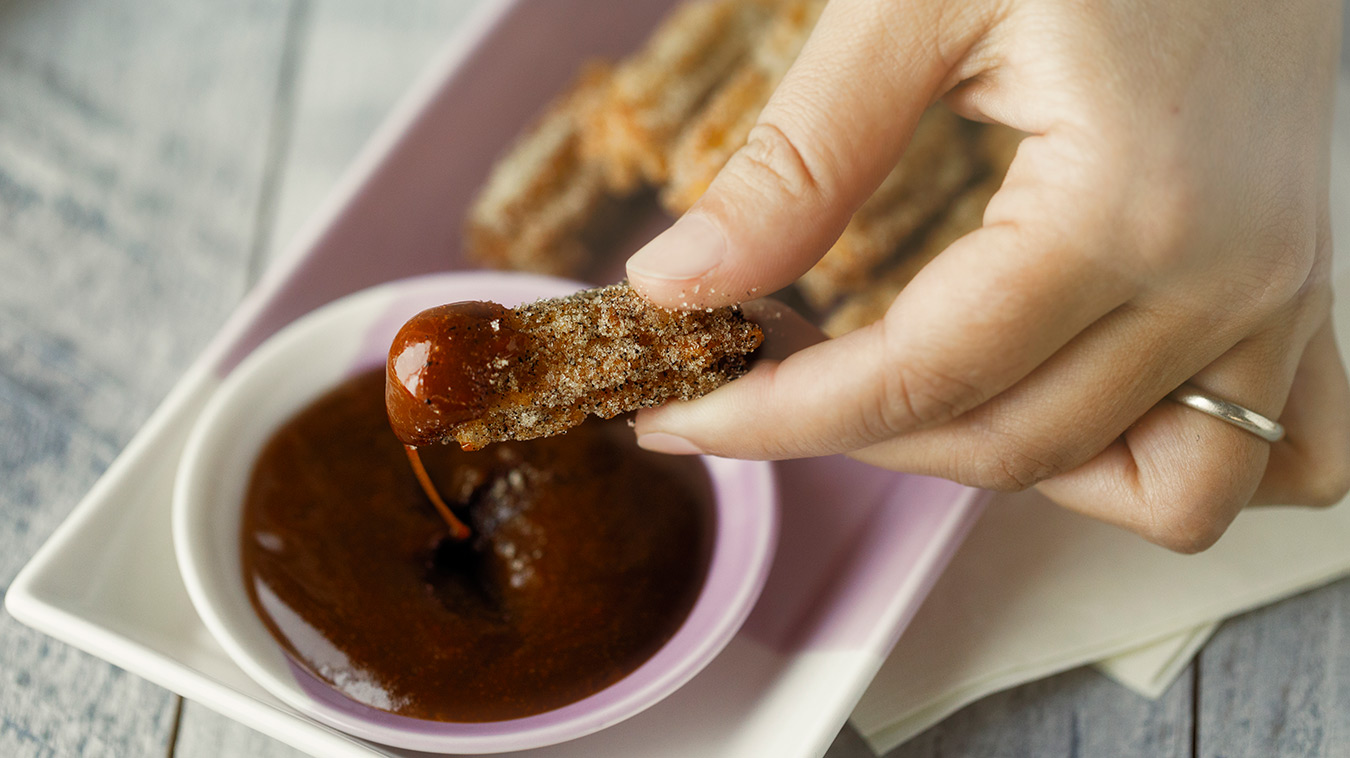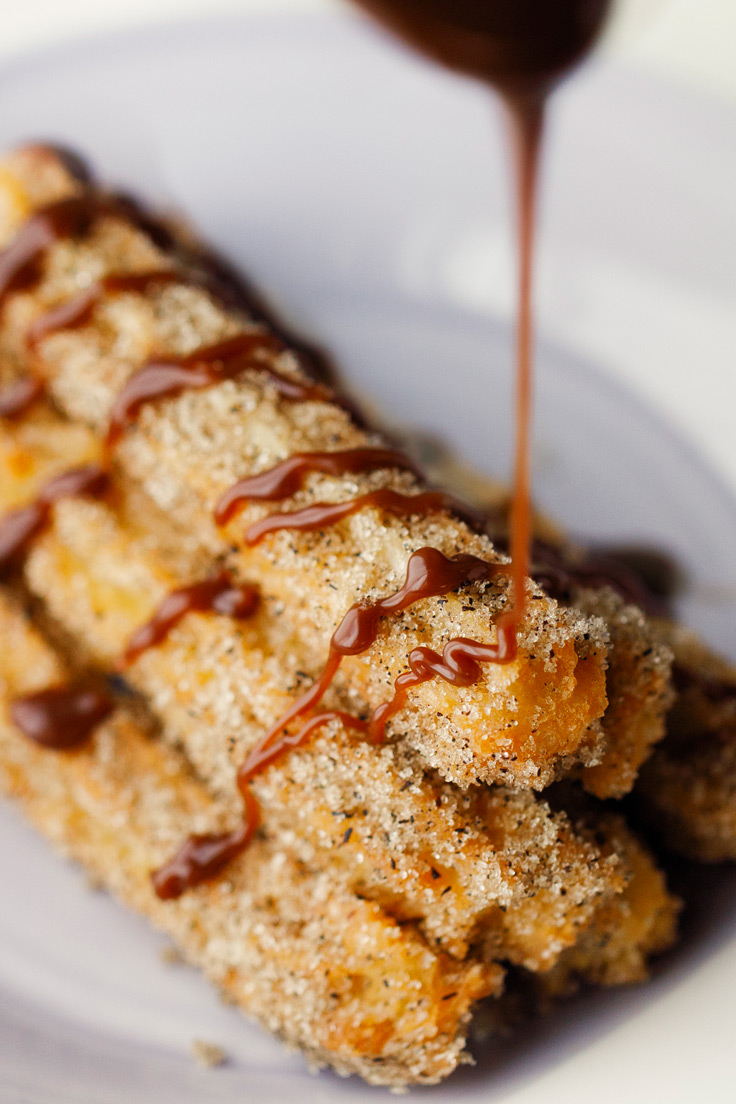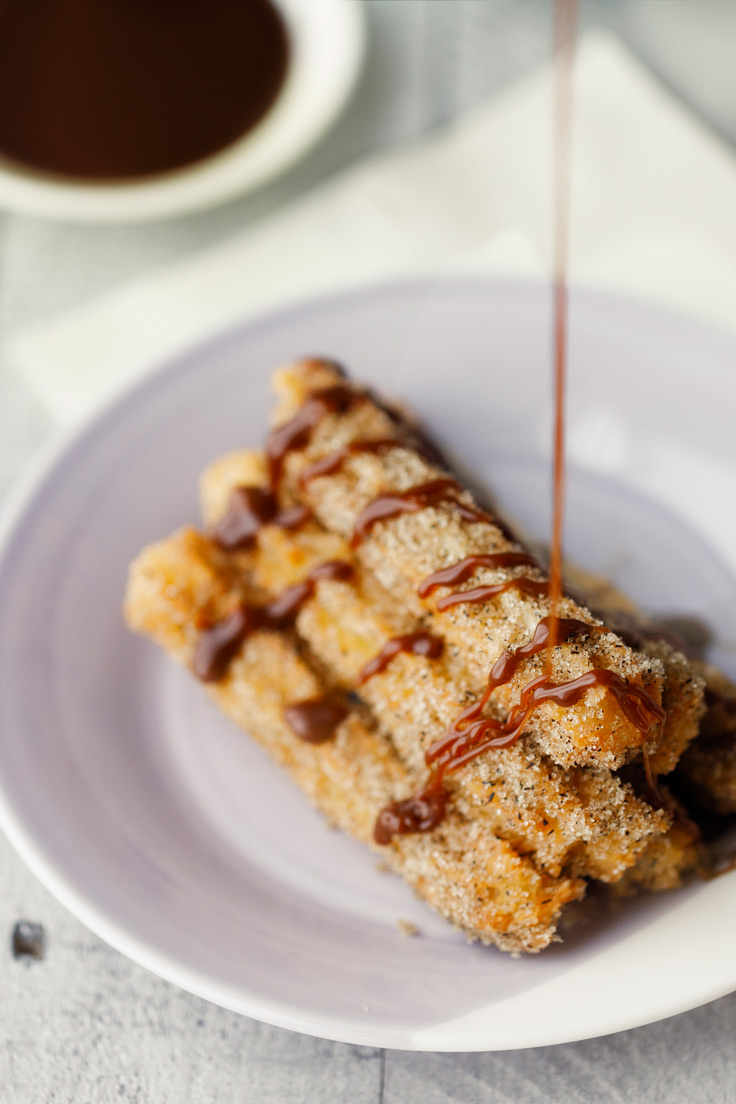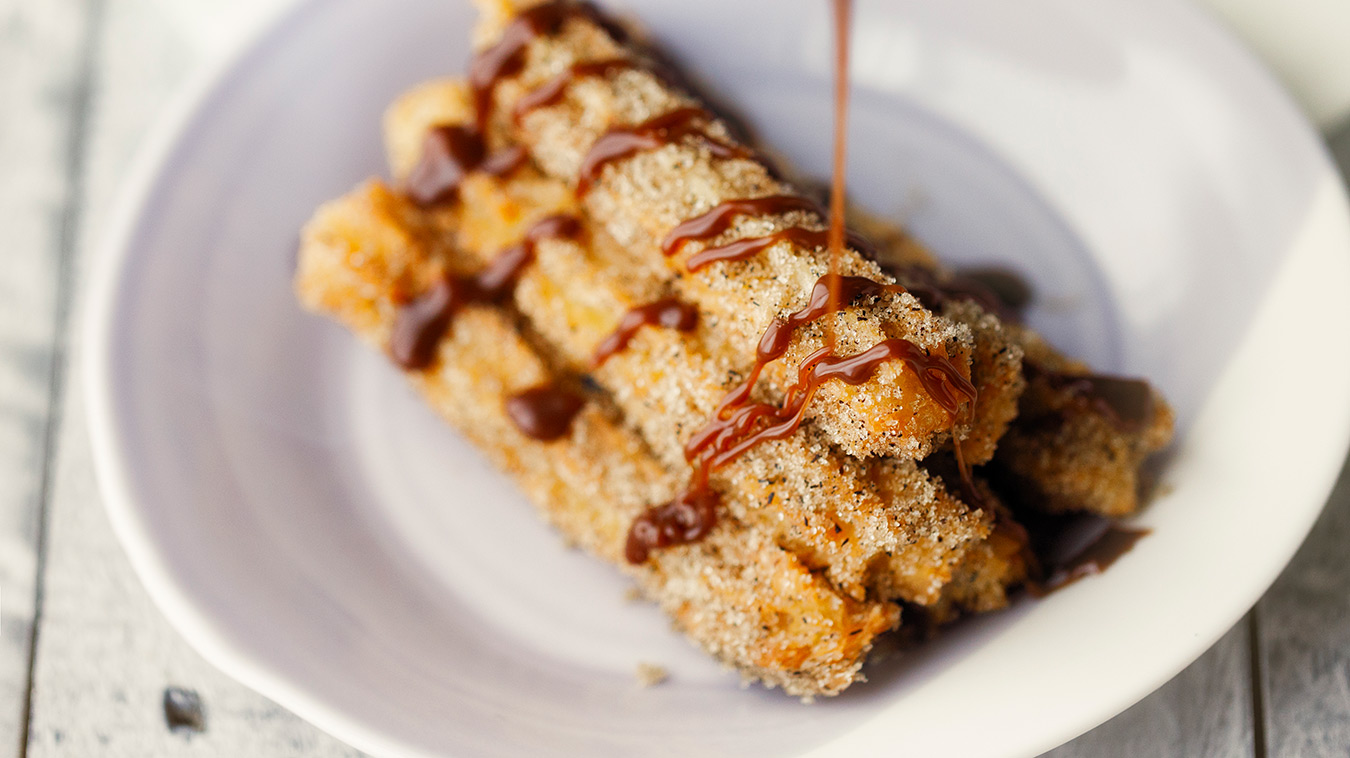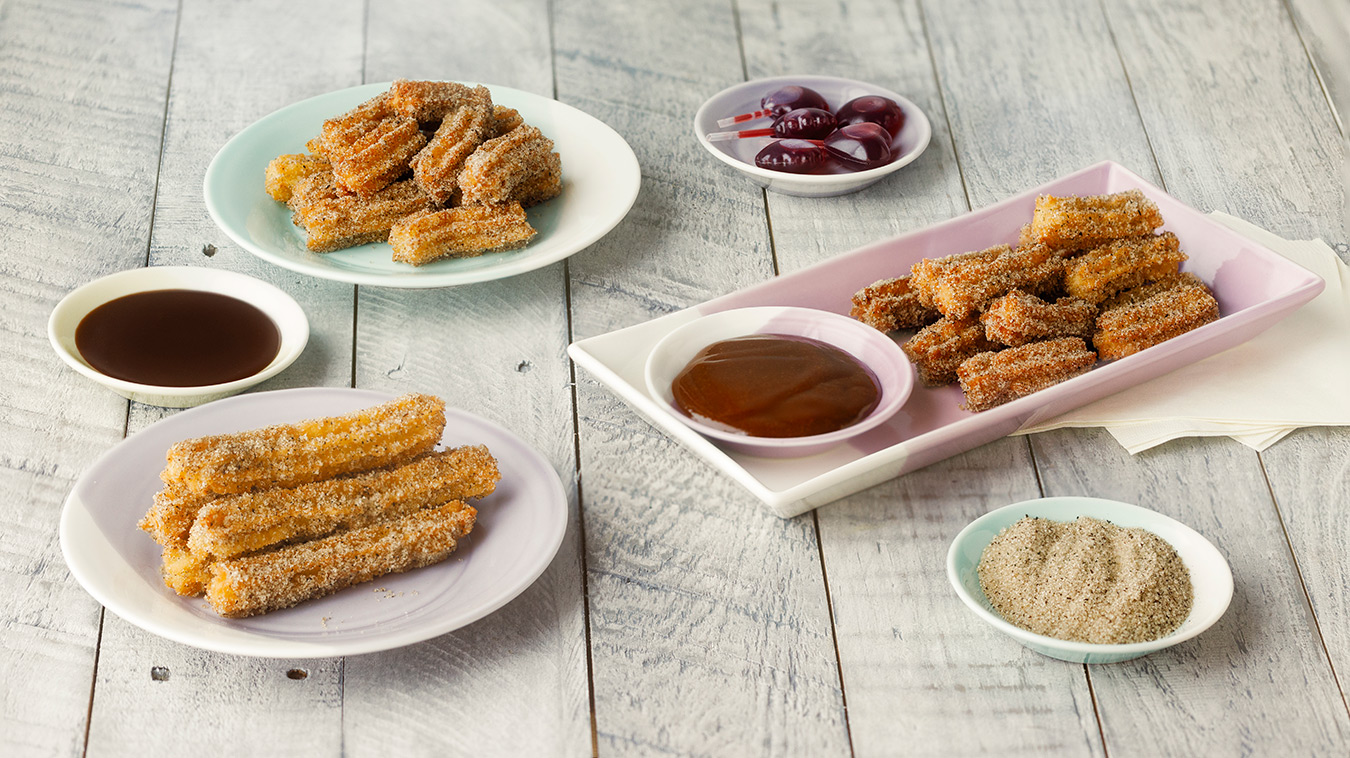 Products used in this recipe