A perfect balance of sweetness and tartness makes this ice tea lemonade hybrid ideal for the summer! Start a fresh batch this morning and take advantage of the longest day of sunlight this year, Happy Summer Solstice! Makes about 2.75 gallons iced tea.
Ingredients
2.5 gallons filtered water
8 black tea bags
8 fl oz lemon juice
Directions
Fill a large glass pitcher or beverage dispenser with filtered water.
Add in tea bags.
Cover and let steep in a sunny spot for 2-3 hours, or in the fridge for 4-6 hours or overnight.
Add in Wild Strawberry Rhubarb and Wild Strawberry Craft Purees, Blue Agave Nectar, and lemon juice.
Stir well.
Serve garnished with fresh strawberries and lemon slices for a summer treat!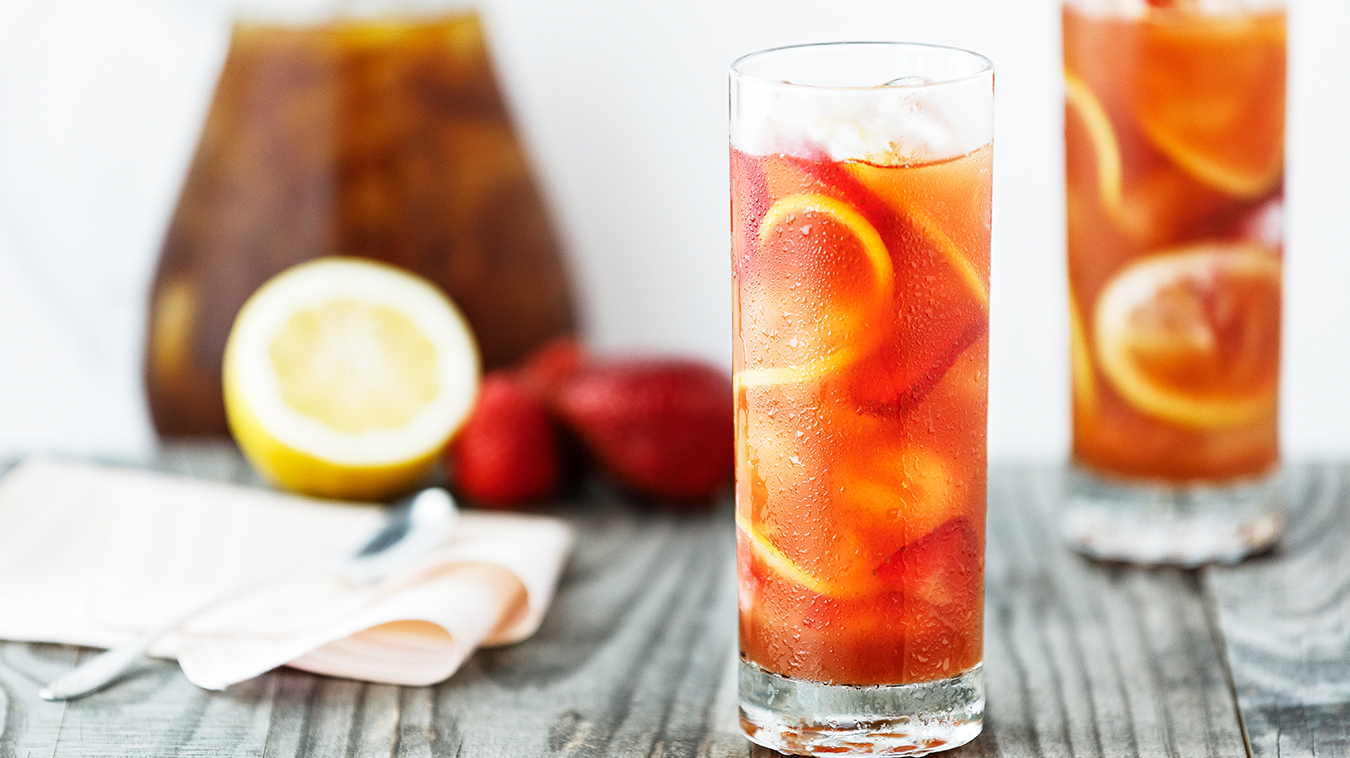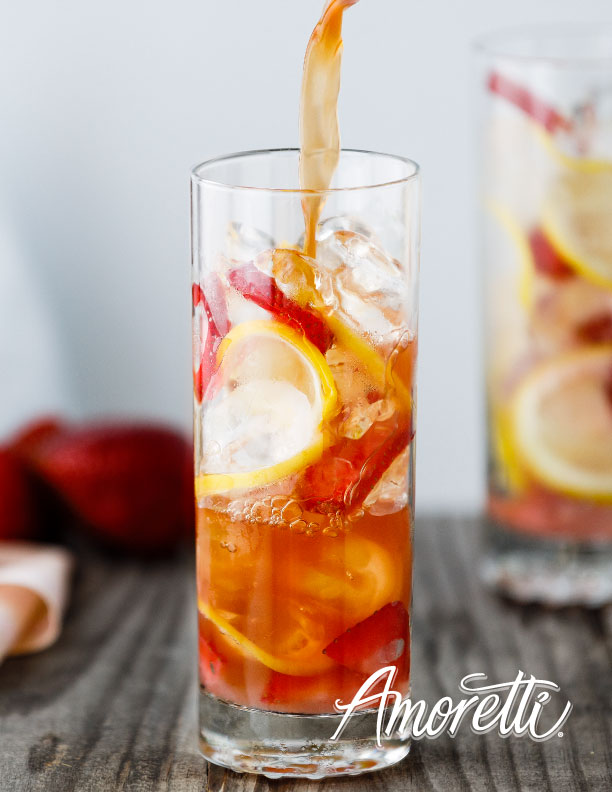 Products used in this recipe