Our smoked Gouda dip recipe is the perfect snack for any occasion… and by any occasion, we especially mean the Super Bowl next week! It is packing some major heat from our Habanero Craft Puree (with zero risk of getting habanero oil on your skin) and a mellow hint of dill from our Dill Weed Oil Extract. Using our Dill Weed Oil Extract gets you all the flavor of fresh dill without all the tedious chopping. This recipe yields about 3 cups of dip.
Ingredients
2 cups shredded smoked gouda
3-5 green onions, green part only, sliced thin
1 jalapeno, seeded and finely chopped
¼ cup cream cheese, room temperature
¼ cup mayonnaise
¼ tsp salt, plus more to taste
¼ tsp pepper, plus more to taste
½ tsp smoked paprika
½ tsp garlic powder
Directions
Toss shredded smoked gouda with chopped green onions.
In a separate bowl; mix cream cheese, mayonnaise, Habanero Craft Puree, Dillweed Extract, salt, pepper, smoked paprika, and garlic powder.
Fold the mayo and cream cheese mixture into the gouda cheese.
Taste and add additional salt and pepper if desired.
Pair with your favorite crackers, chips, veggies, etc.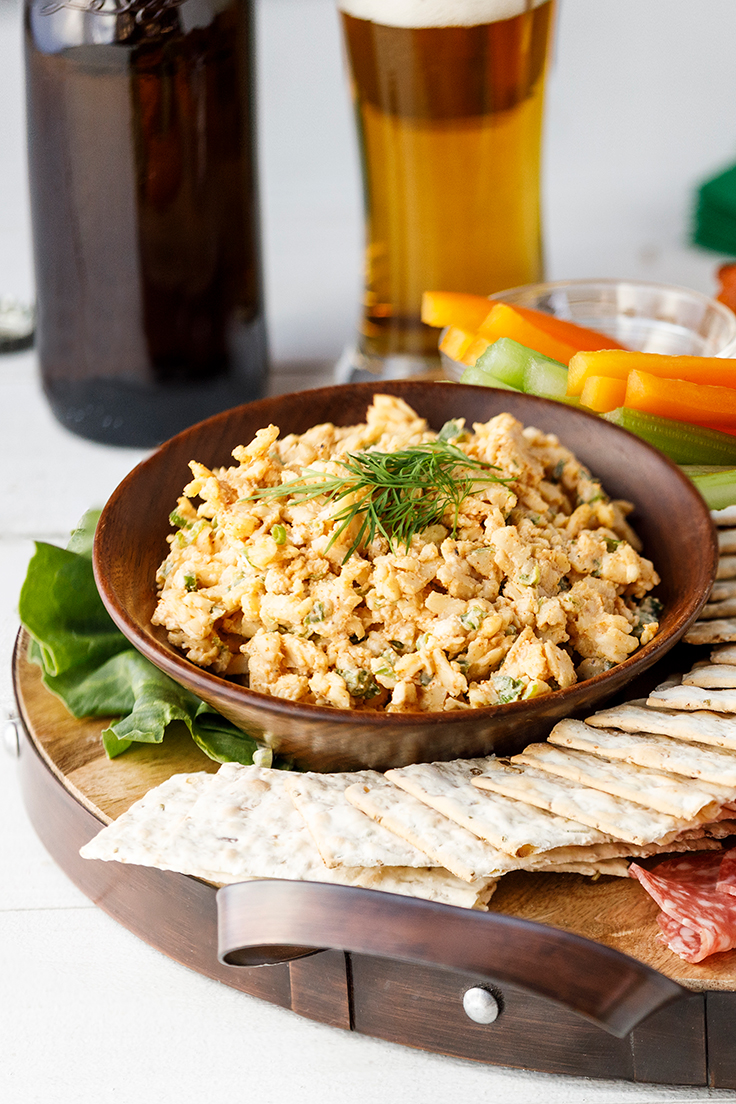 Products used in this recipe