We are taking burgers to the next level by getting as much flavor as we can IN the burger instead of just piling it on later. We've added some heat and spice with our extracts to kick your taste buds into high gear! Makes four 8oz burgers or six to eight 5-4oz sliders.
We'll start by gathering the ingredients for our Spicy Bacon Burger: ground beef, bacon, caramelized onions (oh yeah), salt, Worcestershire sauce, Dijon mustard, and Amoretti's Cumin and Ancho Pepper Extracts. And of course, all your favoring fixings. Let's get grilling!
Add everything (except our toppings!) to a large bowl. You'll want space for mixing, this is about to get messy!
Get your hands in there and mix until evenly incorporated. Really work it to be sure the extracts, bacon, and onion get all that tasty goodness throughout!
Form you patties just slightly larger than the burger buns you'll serve them on, they will shrink a little as they cook. Pro tip: make an indentation in the center to keep the burgers from puffing up. A light hand here will prevent tough burgers. (Although if you burn them to a crisp, we can't make any promises about tenderness.) Let these guys hang out while your grill or pan is heating up for maximum flavor infusion.
A cast iron pan works great for searing our burgers, feel free to use a grill if you have one. Then it's time to assemble and eat!
Here's the full recipe!
Ingredients
2 pounds ground beef (we used 80%/20% meat/fat)
¾ cup chopped, cooked bacon (about half a package of bacon)
½ cup caramelized onions (about 1 medium onion)
½ tbsp salt
1½ tbsp Worcestershire sauce
3 tbsp Dijon mustard
1½ tsp Amoretti® Cumin Extract W.S.
TO SERVE
burger or slider buns
And of course, all your favorite fixings! (lettuce, tomato, avocado, more bacon, red onion, pickles, ketchup, mustard, mayonnaise, etc.)
Directions
Combine all ingredients in a large bowl and mix by hand until fully incorporated.
Portion patties to desired weight and press them slightly larger than the burger buns, the patty will shrink slightly during the cooking process.
Let formed patties rest while grill or pan preheats.
Sear or grill your patties to desired doneness.
TIPS:
Yield: 4-8 ounce patties, 6-5ish ounce patties, or 8-4 ounce patties.
Allow those flavors to infuse the ground beef by letting it sit for about 20 minutes before portioning.
Why a higher fat content in our ground beef? Fat absorbs flavors very quickly. It will absorb the flavor, infusing the entire mixture. Fat gives the meat a better texture while cooking, it won't crumble as it cooks. The fat melts out during the cooking process but leaves the flavor.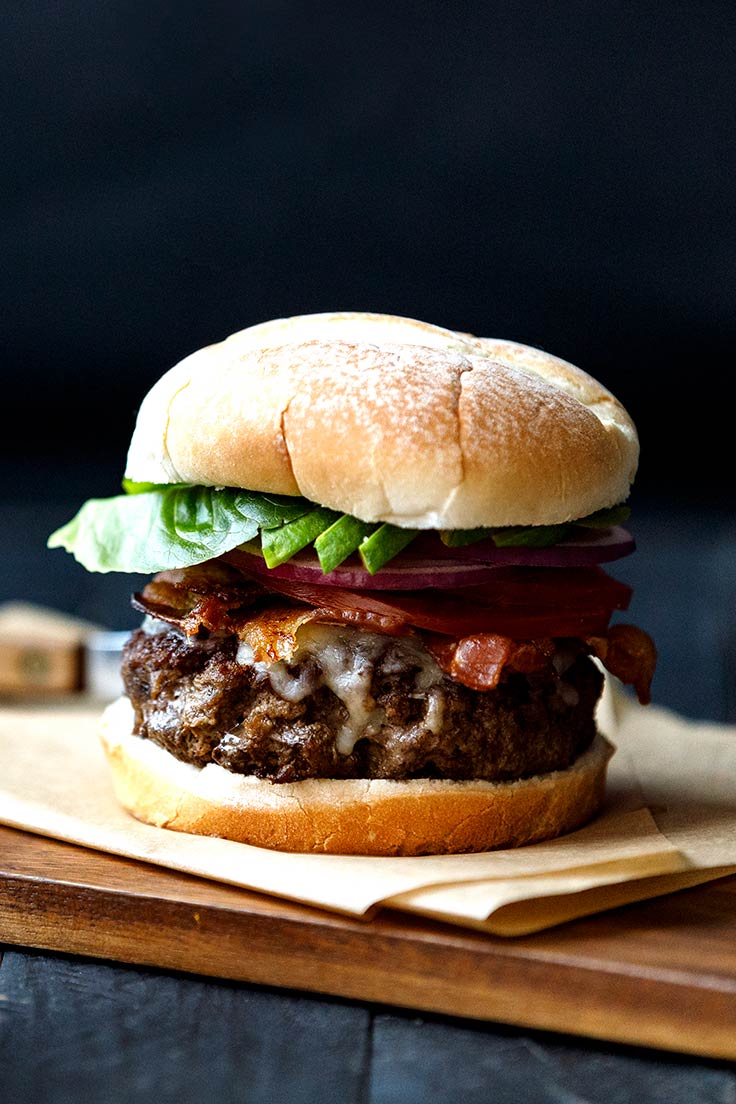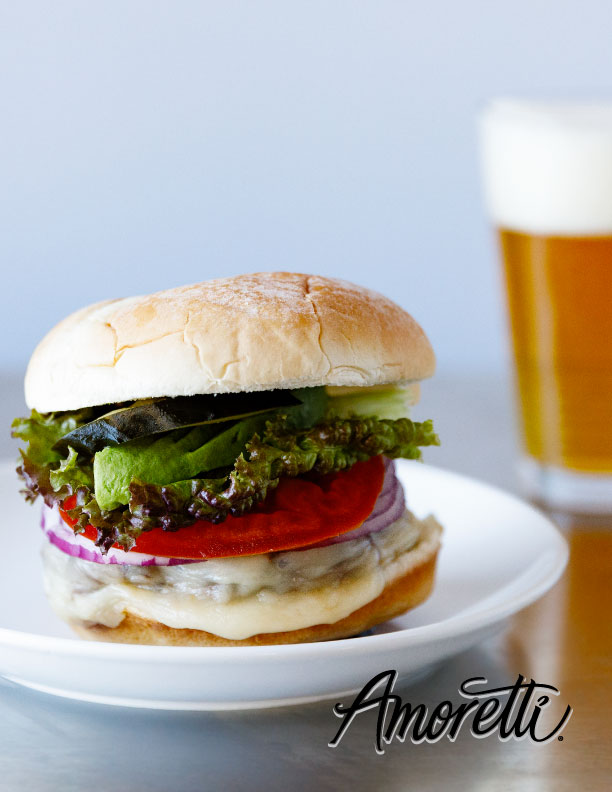 Products used in this recipe