You will be amazed at how much flavor these small sausage apple bites carry, try this recipe for a great finger food!
Ingredients
2 strips bacon
1 link Italian chicken sausage, diced
1 - 2 tbsp butter
3 tbsp, diced onion
3 tbsp, diced celery
3 tbsp, diced red pepper
½ small apple, peeled and finely chopped
¼ cup breadcrumbs, fresh or packaged
¼ cup Panko breadcrumbs
2 tsp diced or crumbled Feta
3 tbsp - 4 tbsp beaten egg
Directions
Cook bacon. Remove from pan, cool and dice.
Cook diced sausage for 3 minutes. Remove from pan.
Saute onion, celery and red pepper and Amoretti Extracts in butter and remaining bacon grease for 4 minutes.
Add apples. Cook 2 min. Remove from heat and cool.
Combine sausage, breadcrumbs, feta, onion mix and bacon.
Add egg and combine.
Using a small ice cream scoop press the mixture into the scoop, then into your palm, to gently squeeze and form a solid ball.
Make 12 balls and bake on a parchment-lined sheet pan for 20-30 minutes at 350°F, until lightly browned.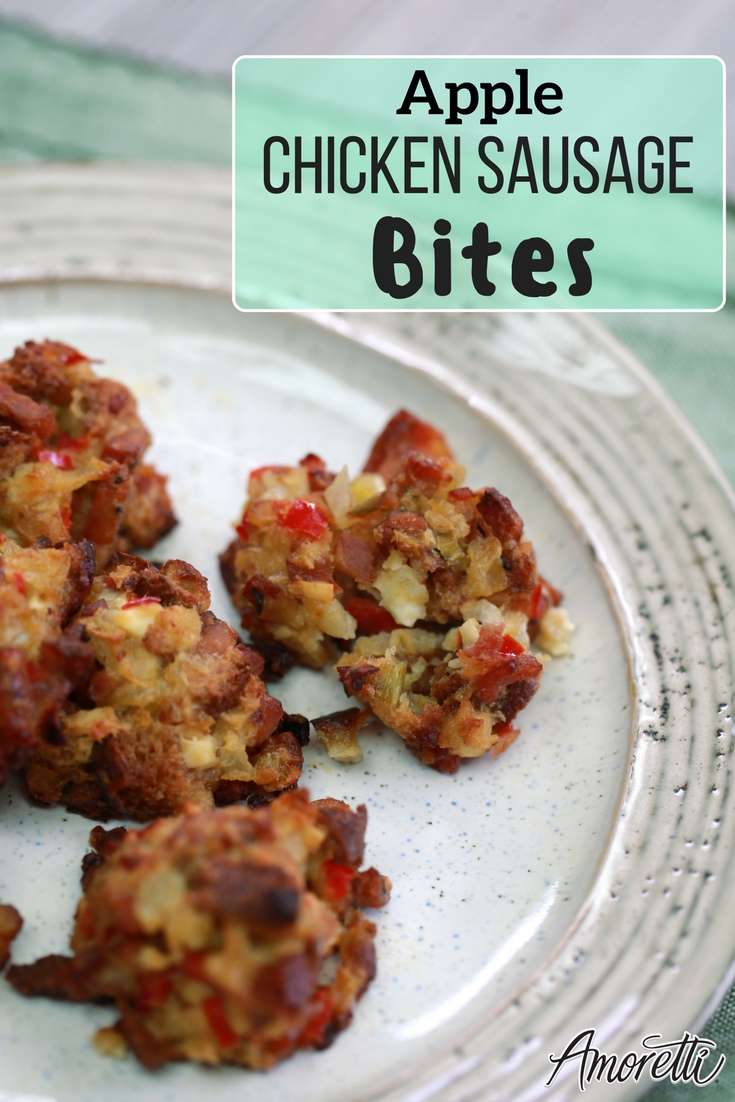 Products used in this recipe