Wake your sweeties with a cozy mug of hot chocolate! Makes 3 cups, about 4 servings.
Ingredients
RASPBERRY TRIPLE HOT CHOCOLATE
RASPBERRY WHIPPED CREAM
1 cup heavy cream
1 tbsp sugar
½ tsp beet powder
Directions
Heat 1 cup milk in a saucepan over medium heat.
When it begins to steam, whisk in the cocoa powder, White Chocolate & Toasted Marshmallow Syrups, and Red Raspberry Seedless Compound.
Add the chocolate and stir often until it has melted completely.
Whisk in the remaining milk and bring to a simmer. Meanwhile, prepare Raspberry Whipped Cream.
Pour cream into a bowl. With a hand mixer on medium-low, sprinkle in the sugar and beet powder while it whips.
Turn mixer to medium-high. Once it is at a soft peak, add Red Raspberry Seedless Compound and continue to whip until it reaches desired stiffness.
Pour hot chocolate into mugs and top with whipped cream.
Enjoy!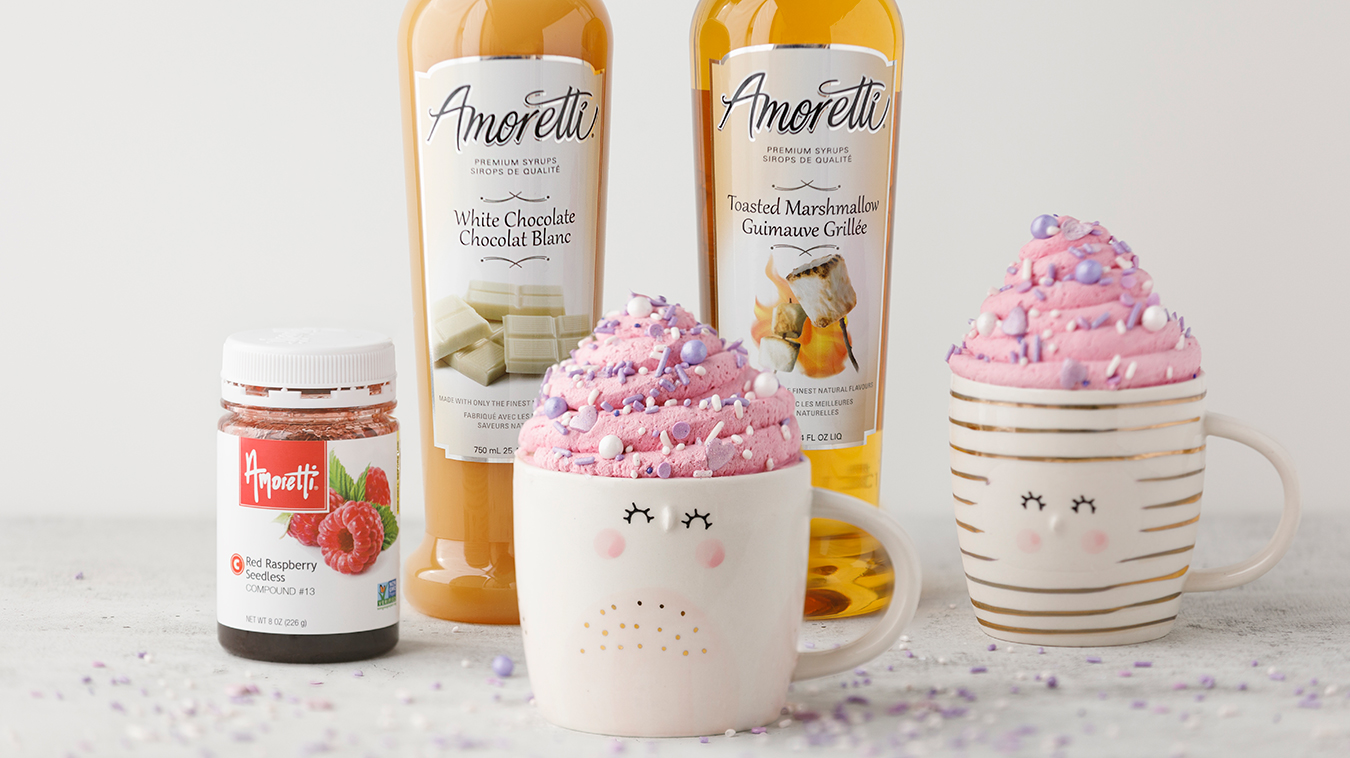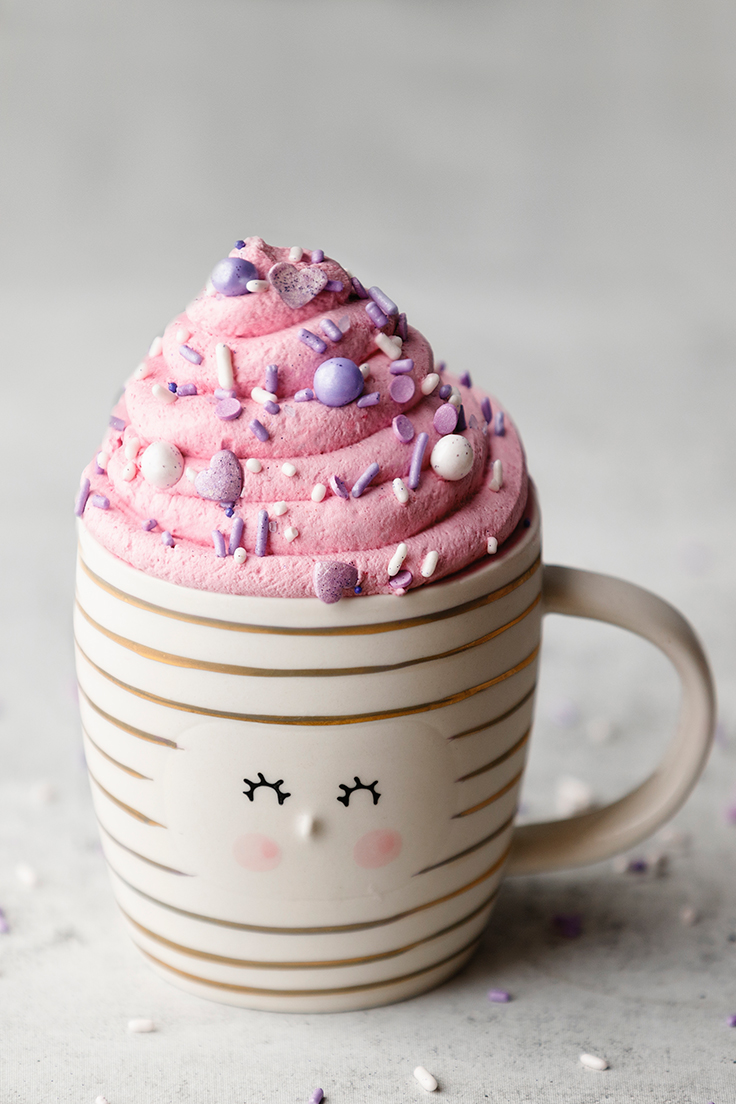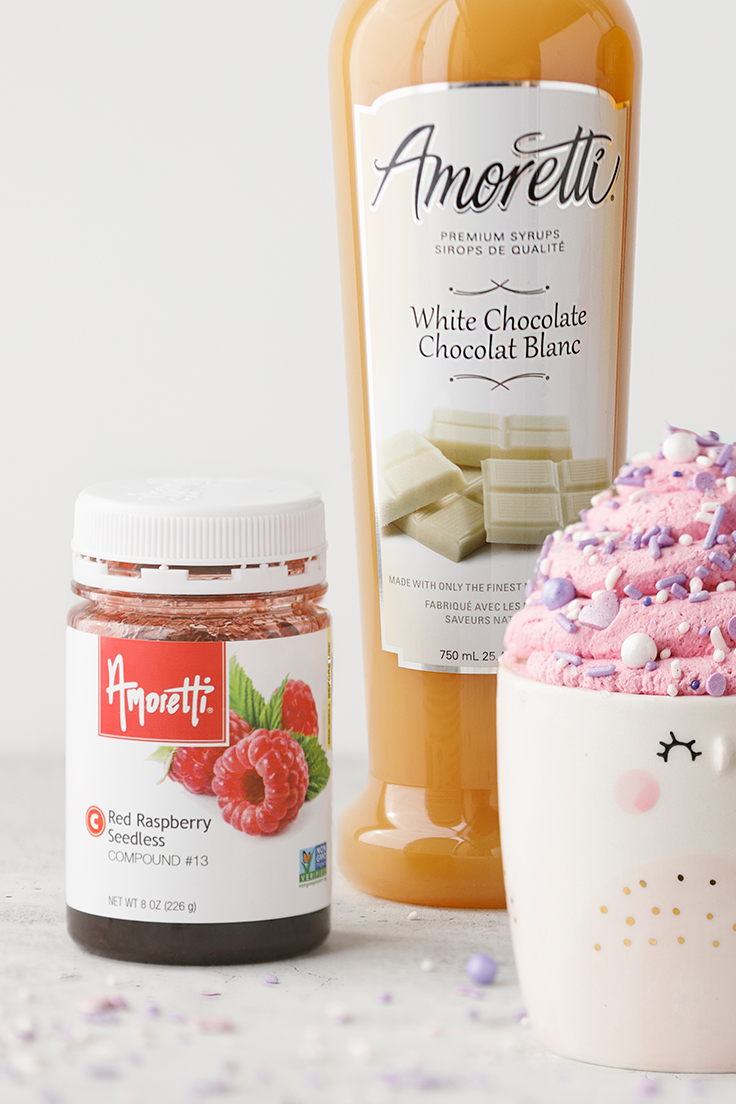 Products used in this recipe