Show off your batch bartending skills with this summer drink, your guests will be totally impressed with its taste and appearance! Makes approximately 6 servings.
Ingredients
QUICK HOMEMADE LEMONADE
1 cup fresh lemon juice (from about 6-8 lemons)
1 cup sugar
1 cup water
PINEAPPLE HABANERO SHANDY
GARNISH
pineapple wedges
orange slice
Directions
QUICK HOMEMADE LEMONADE
In a small pan over low heat, combine lemon juice, sugar, and water.
Heat, stirring often, just until sugar dissolves.
Let cool and refrigerate until cold.
PINEAPPLE HABANERO SHANDY
Pour chilled Lemonade into a punch bowl.
Add Pineapple Craft Puree.
Add Habanero Craft Puree. (Star with ¼ fl oz and add more depending on desired spiciness.)
Pour in beer and champagne.
Stir gently and serve garnished with orange and fresh pineapple slices.
TIPS:
The lemonade can be made up to 1 week ahead.
We used Coronado Brewing Company's Orange Ave. Wit, but you can use your favorite local citrus wheat beer.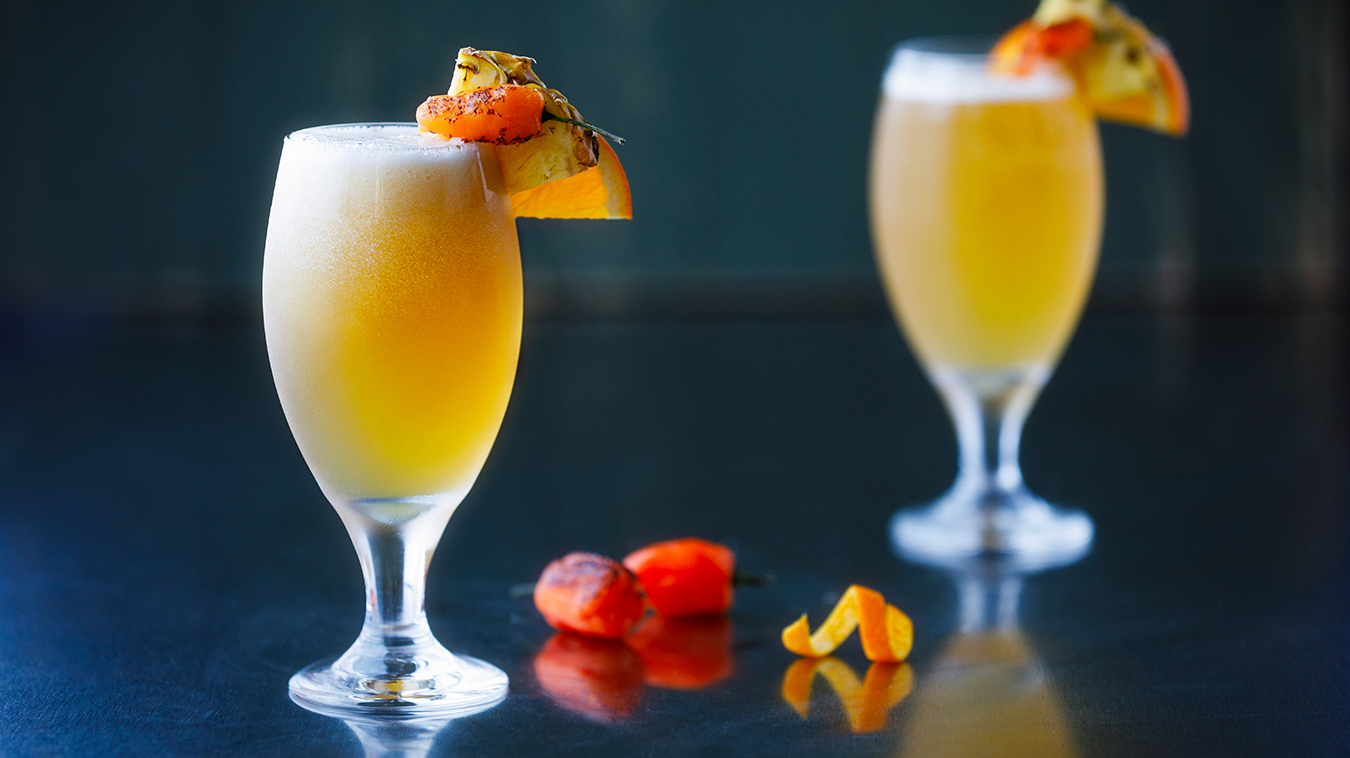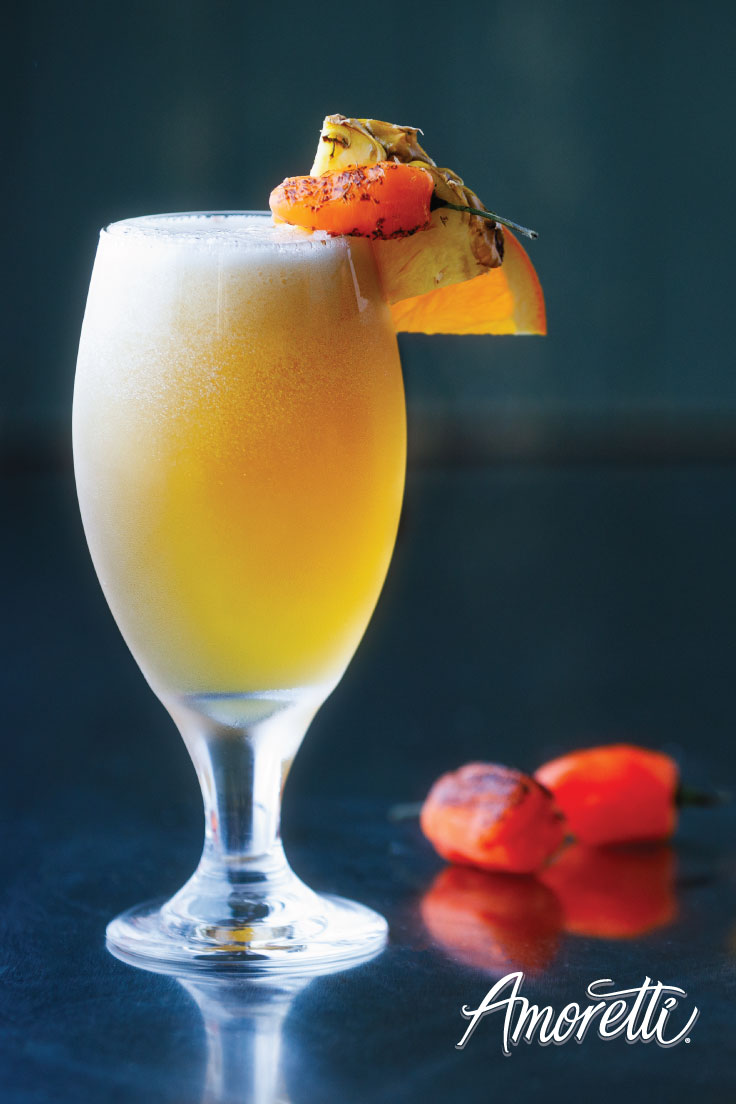 Products used in this recipe