Pecan Oat Bars are a great after-school snack or a good addition to a lunchbox. They also happen to be gluten-free, peanut-free, healthy, AND delicious. Makes sixteen 2" x 2" bars.
Ingredients
2 cups rolled oats
½ cup Amoretti® Pecan Flour
½ cup diced pecans
2 tbsp wheat germ
1 tbsp flaxseed meal
½ cup dates, chopped
3 ripe bananas (225 g)
2 tbsp honey
1½ tbsp Amoretti® Raisin Swirl
¾ tsp cinnamon
⅛ tsp salt
SPECIAL EQUIPMENT
8" x 8" pan
sheet pan
food processor
Directions
Preheat the oven to 350℉. Spray and line an 8" x 8" pan with parchment paper, with sides hanging over slightly for easy removal when cooled. Spray the parchment paper.
Combine the oats, Pecan Flour, pecans, wheat germ, and flaxseed meal in a bowl.
Place on a sheet pan and toast for 15 minutes. Set aside to cool.
In a food processor, combine the chopped dates and the ripe bananas and pulse until smooth. (The dates will still be in pieces, but the bananas should be smooth.)
In a bowl combine honey, Agave Nectar, Madagascar Bourbon Vanilla, Raisin Swirl, cinnamon, and salt.
Add the banana and date mixture, stir to combine.
Add the toasted dry ingredients into the bowl and mix.
Spread the mix into prepared pan and bake for 35 minutes.
Let the bars cool for an hour or refrigerate overnight before removing from the pan and cutting in 2" squares.
TIPS:
Bars can be wrapped tightly and kept for 2 weeks in the refrigerator.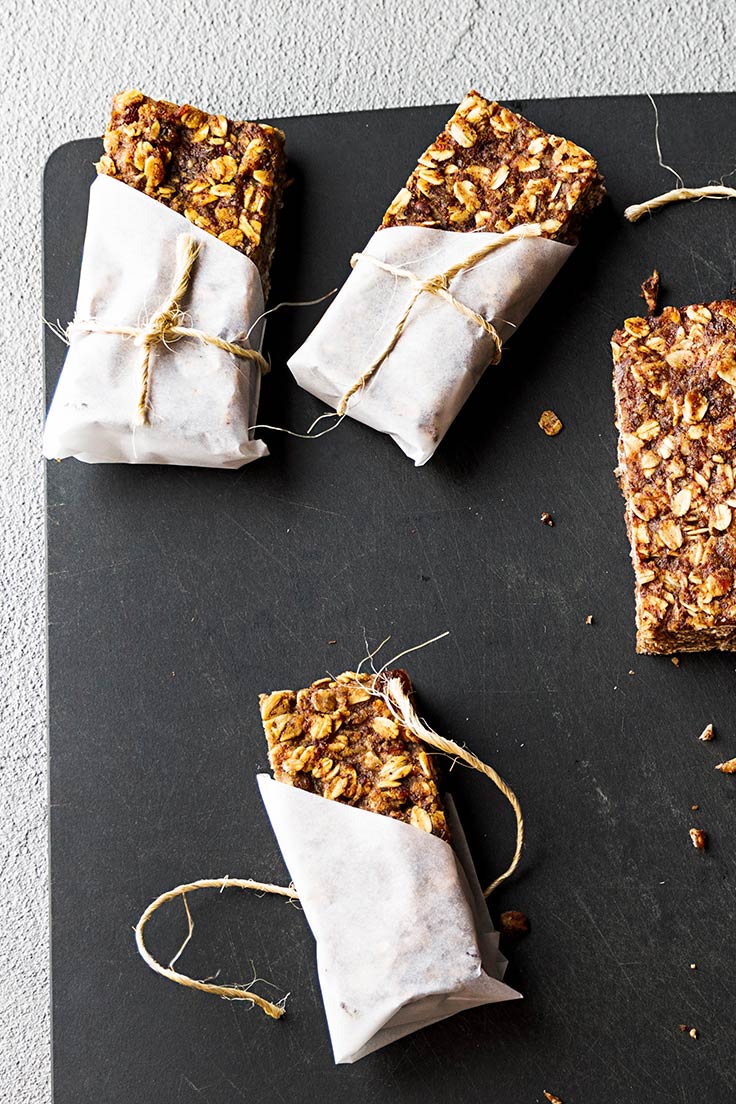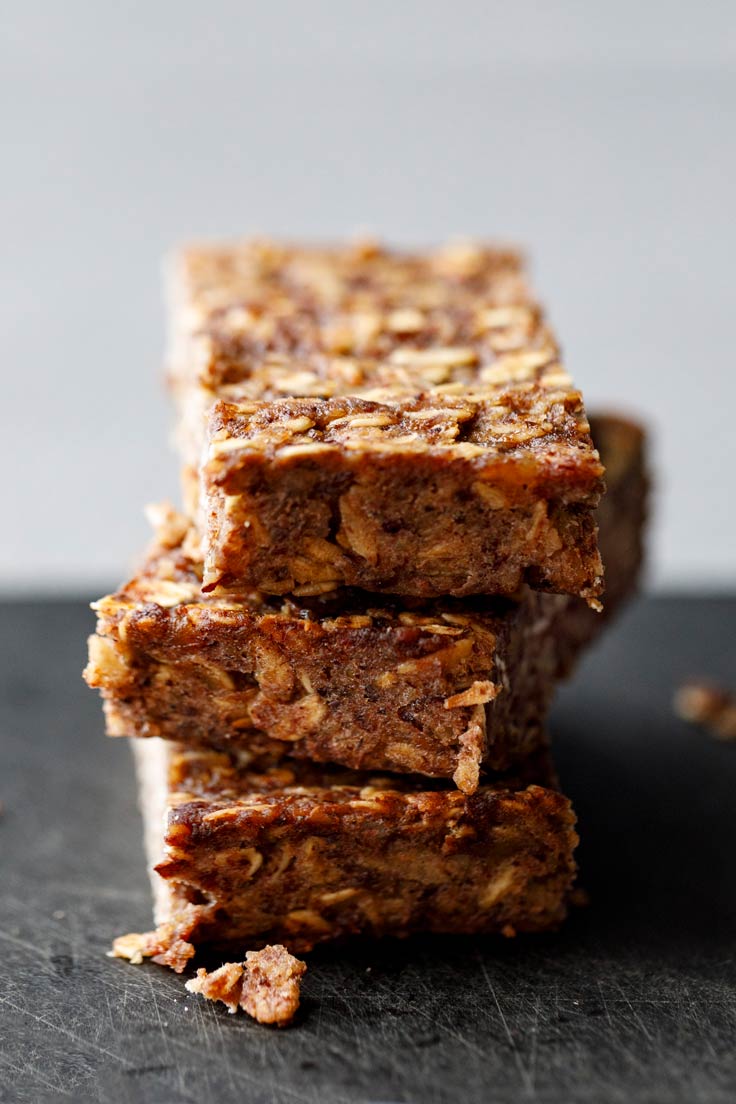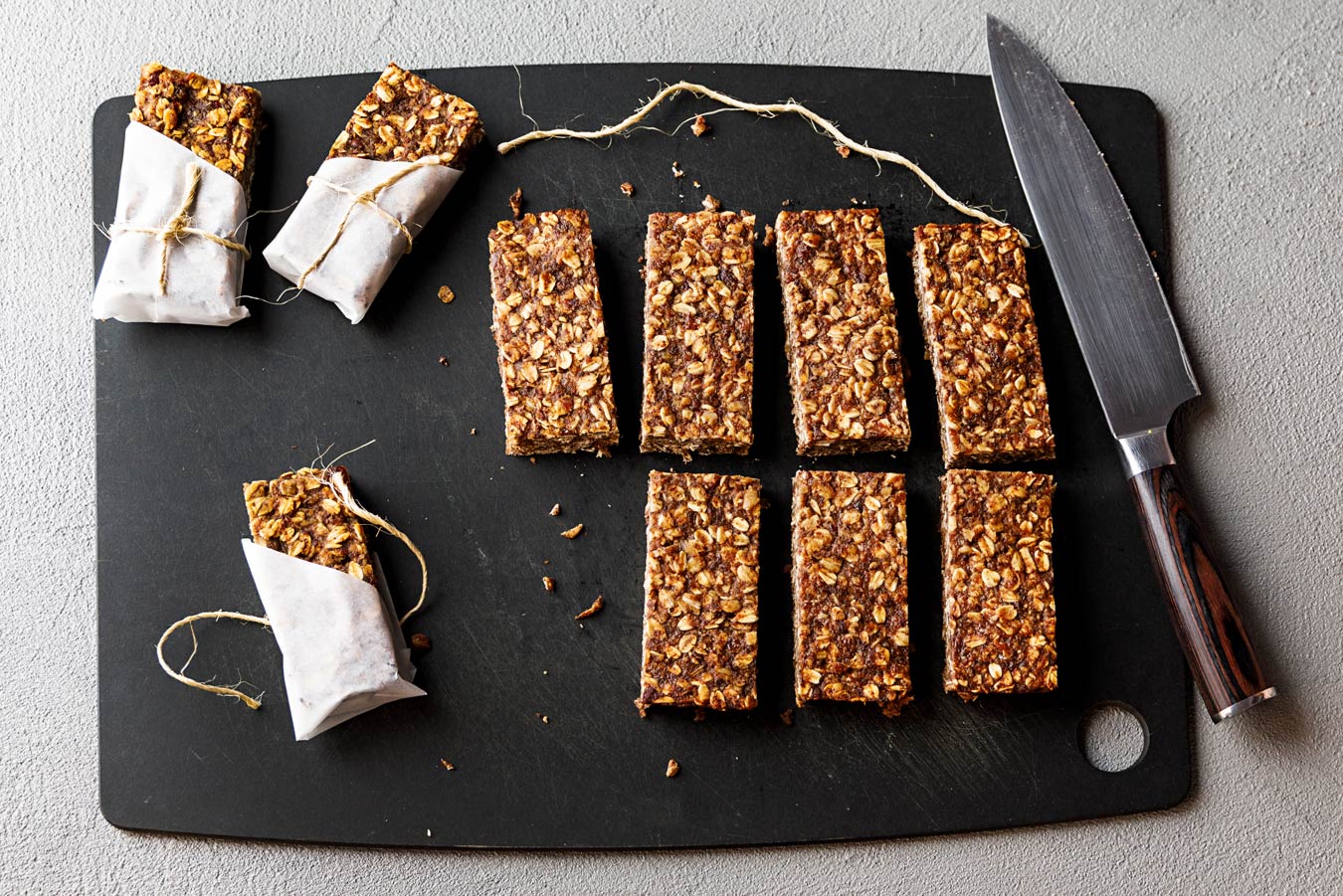 Products used in this recipe