These small roulades are so fun and easy to make. Great for a party, and kids will enjoy helping; especially when it is time to roll them in the sprinkles. Put a candle into one and you have a cute little birthday cake! Makes 4 small roulades.
Ingredients
CAKE
3 eggs, separated
⅓ cup sugar, divided
½ cup flour, sifted
3 tbsp butter, melted and cooled
BIRTHDAY CAKE FILLING
⅓ cup prepared Pastry Cream
½ cup whipped cream (about ¼ cup heavy cream, whipped to medium peak)
FINISHING TOUCHES
SPECIAL EQUIPMENT
Directions
CAKE
Preheat the oven to 350℉. Spray and line quarter sheet pan with parchment.
Whip the egg whites and half of the sugar to a medium peak, set aside.
Whip the egg yolks with the remaining half of the sugar until they are light in color and at the ribbon stage.
Add Madagascar Bourbon Vanilla and mix thoroughly.
Fold a small amount of the egg white mix into the yolk mix. Continue until it is all combined.
Alternate adding the flour and melted butter, beginning and ending with flour.
Spread the batter evenly onto the sheet pan.
Bake for 8-12 minutes.
While the cake is still hot, place a piece of parchment over the top of the cake and invert the pan, so the cake drops out.
Lay a piece of parchment paper onto the top of the cake and invert it onto a damp towel.
Gently roll the cake, lifting with the towel and parchment, removing the top piece of parchment as you go, but keeping the towel around the cake.
Let the cakes cool in the towel.
BIRTHDAY CAKE FILLING
Beat the pastry cream until smooth.
Fold in the whipped cream, add Birthday Cake Artisan and mix to combine.
ASSEMBLY
Unroll the roulade and cut into four equal sections.
Spread ¼ of filling over each section and roll up.
Wrap each roulade in plastic and chill for 2 hours or overnight.
On a clean quarter sheet pan, pour out sprinkles to cover the bottom.
Spread 2 tbsp icing over each roulade and roll in sprinkles.
Cut a clean edge off each end and serve whole or sliced.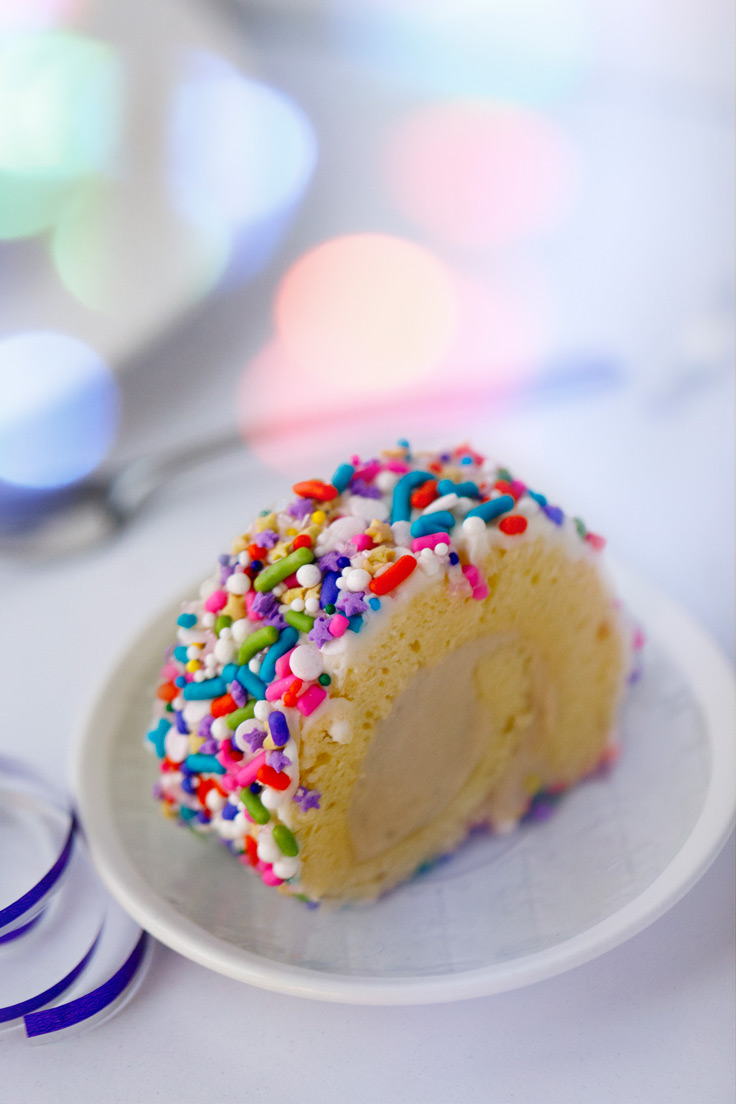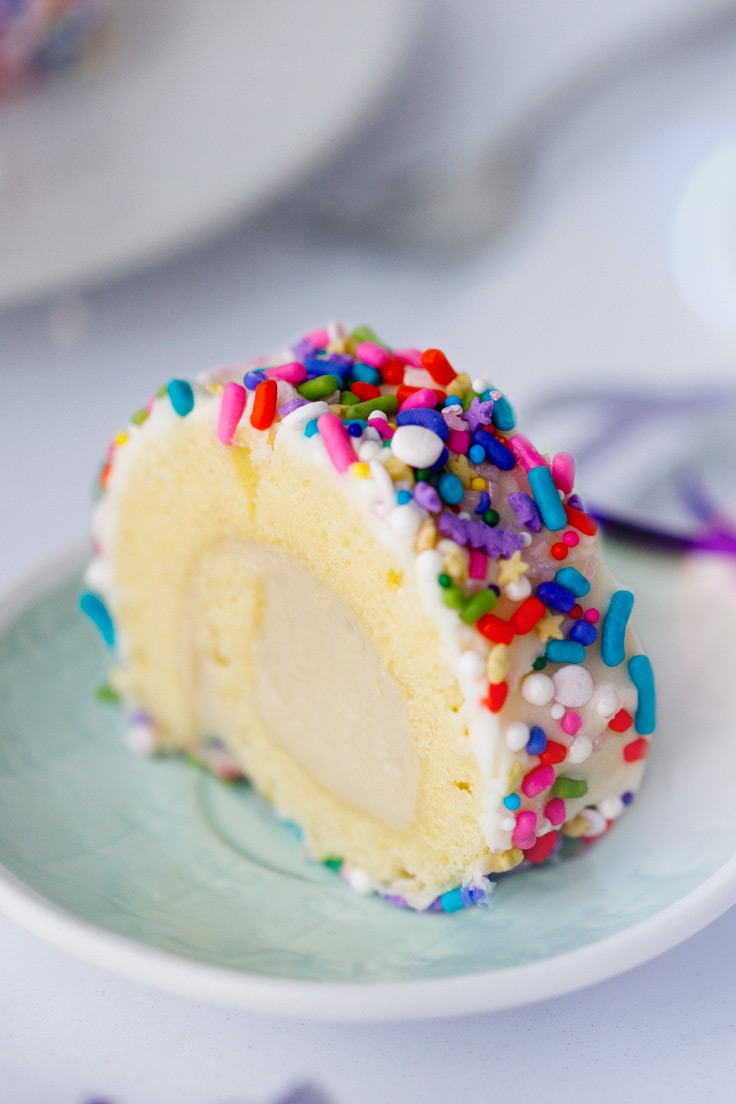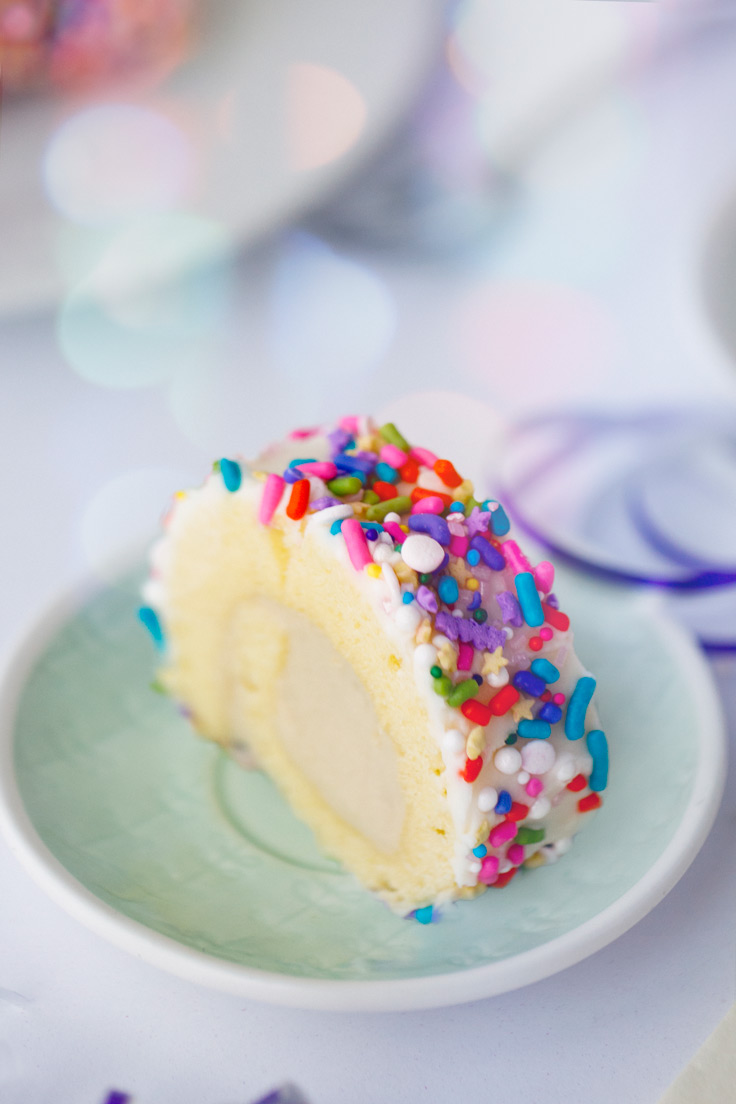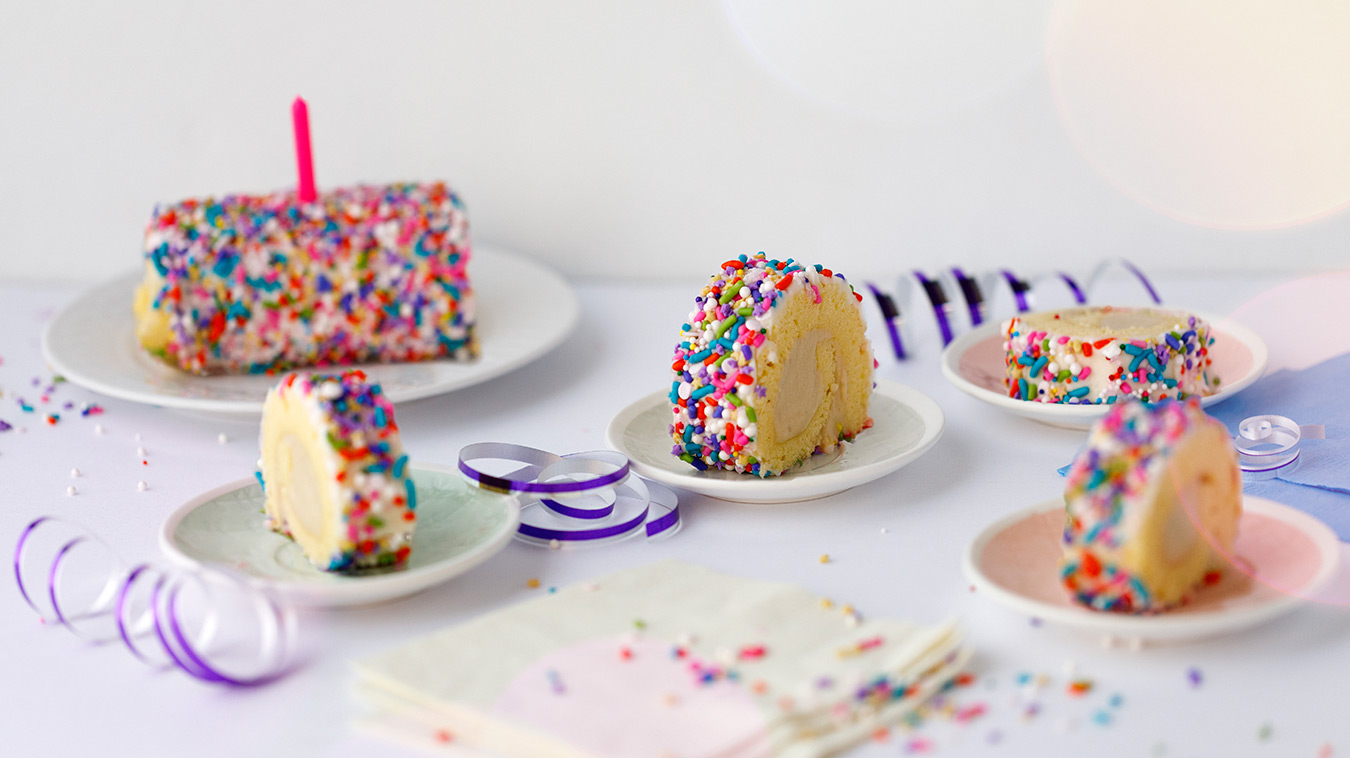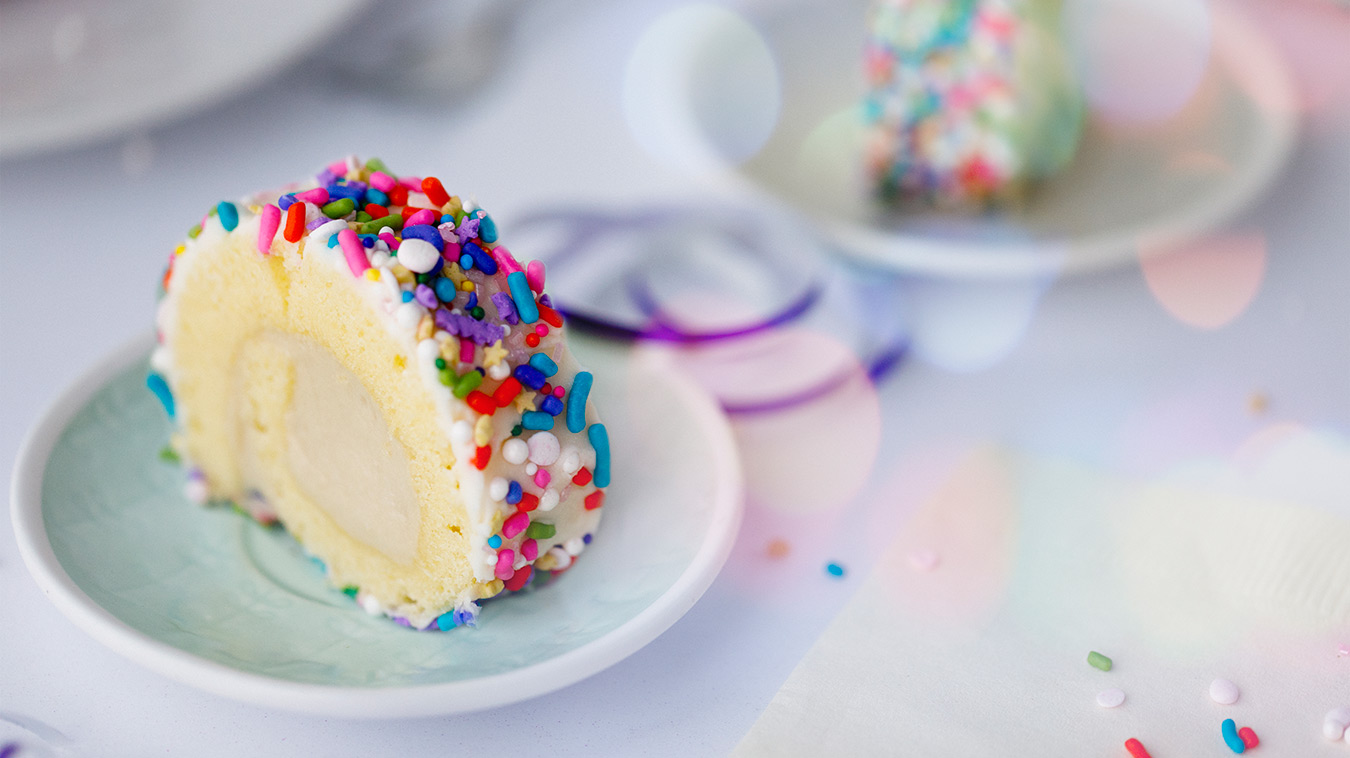 Products used in this recipe