The true glory of our Lemon Verbena Pound Cake with Tangerine Glaze is that it works equally well for an indulgent, special occasion breakfast or a pleasant mid-afternoon treat or a light spring dessert. Decorate with edible flowers for an extra delightful presentation. Makes 12 muffin-sized cakes or 1 standard loaf.
Ingredients
LEMON VERBENA POUND CAKE
½ cup (1 stick) unsalted butter, room temperature
1 cup sugar
2 eggs
1½ cups all purpose flour
½ tsp baking powder
¼ tsp salt
¼ tsp baking soda
¾ cup half & half
TANGERINE GLAZE
Directions
LEMON VERBENA POUND CAKE
Preheat the oven to 350℉.
Cream butter and sugar together until fluffy.
Add eggs, one at a time, mixing until fully incorporated.
Add all the dry ingredients and mix.
Lastly, add the half & half and Lemon Verbena Swirl.
If making muffin-sized cakes, bake for 15-18 minutes in a greased muffin tin.
If making a full-size loaf, bake for 30-35 minutes in a greased loaf pan.
TANGERINE GLAZE
Whisk powdered sugar and Tangerine Artisan together.
Add milk, 1 tablespoon at a time, until desired consistency is reached.
Spoon over cooled cakes.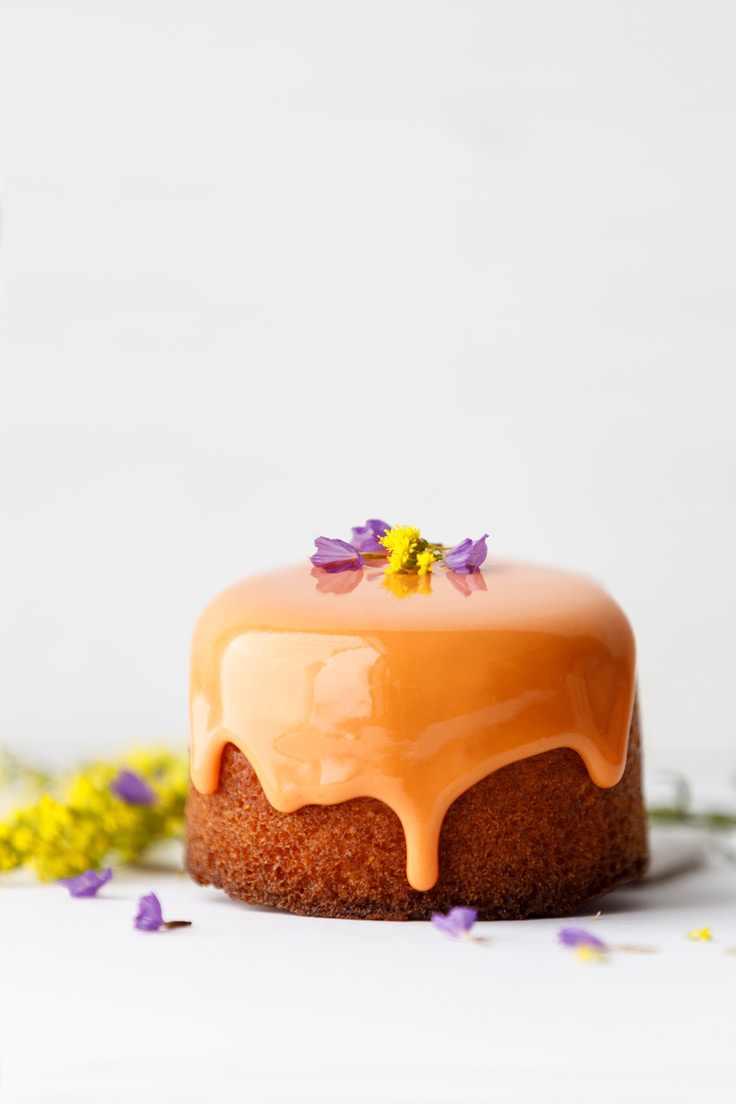 Products used in this recipe