This is a simple recipe that will delight your friends and family! Make it for brunch, tea or afternoon snack. Our lemony homemade ricotta and Meyer Lemon Extract makes these so delicious. Makes 9 pastries.
Ingredients
1 sheet frozen puff pastry
cream, to brush pastry
sugar, to sprinkle on pastry
4 oz cream cheese, room temperature
3 tbsp powdered sugar, plus more to finish
½ cup Homemade Ricotta
¼ cup whipped cream (about 2 tbsp heavy cream, whipped to medium peak)
½ cup mixed berries
Directions
Lay out the puff pastry to defrost onto a piece of parchment paper, this will take about 30 minutes.
Meanwhile, preheat the oven to 400℉.
Once the pastry is soft but still cold, unfold it and cut along the 3 folds to make 3 strips. Then cut each strip into three squares.
Without cutting all the way through, score a smaller square inside each pastry square.
Brush the squares with cream and sprinkle with sugar.
Bake for 15 minutes or until the pastry is golden brown.
Meanwhile, beat the cream cheese and the powdered sugar until smooth, scraping the bowl.
Add Madagascar Bourbon Vanilla, Meyer Lemon Extract, and Lemon Ricotta and mix just to combine.
Fold in the whipped cream.
Gently push the inner square of the puff pastry to the bottom and fill the square with the ricotta mixture.
Top with berries and powdered sugar.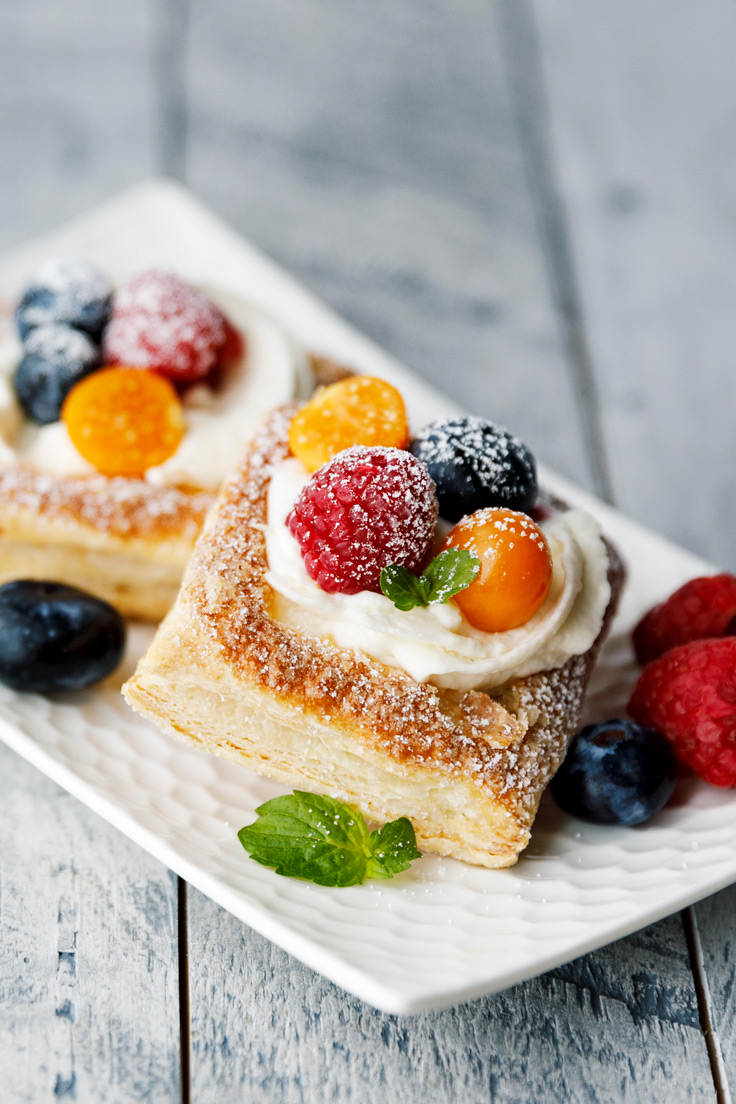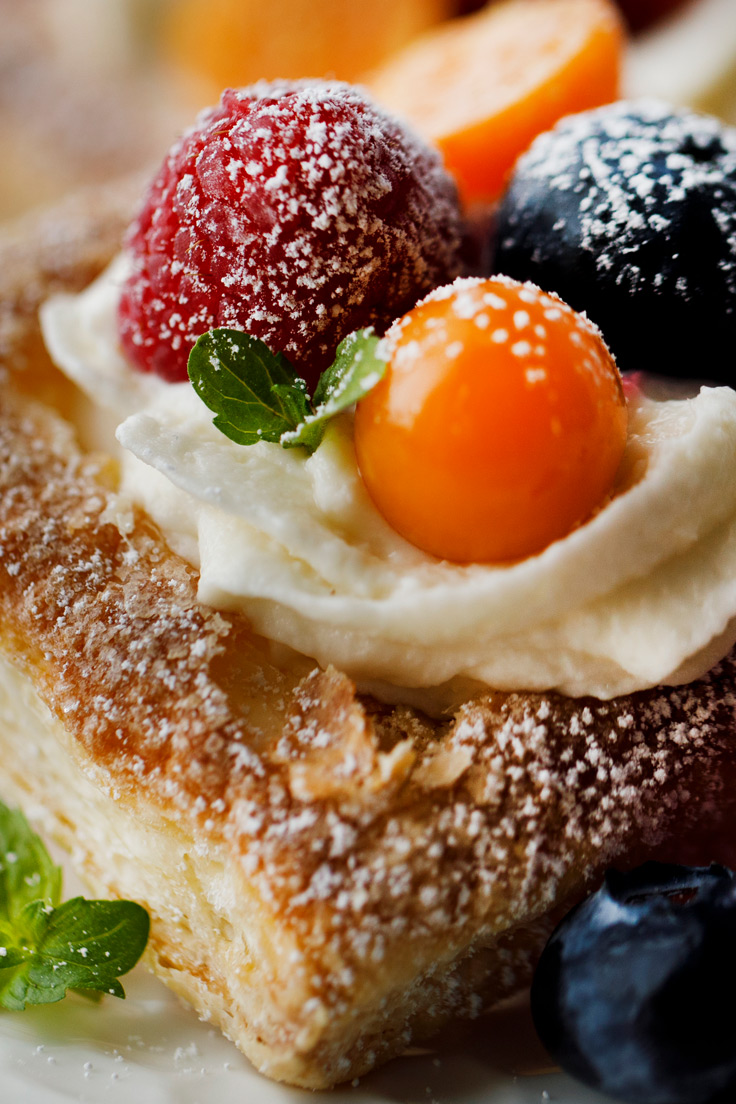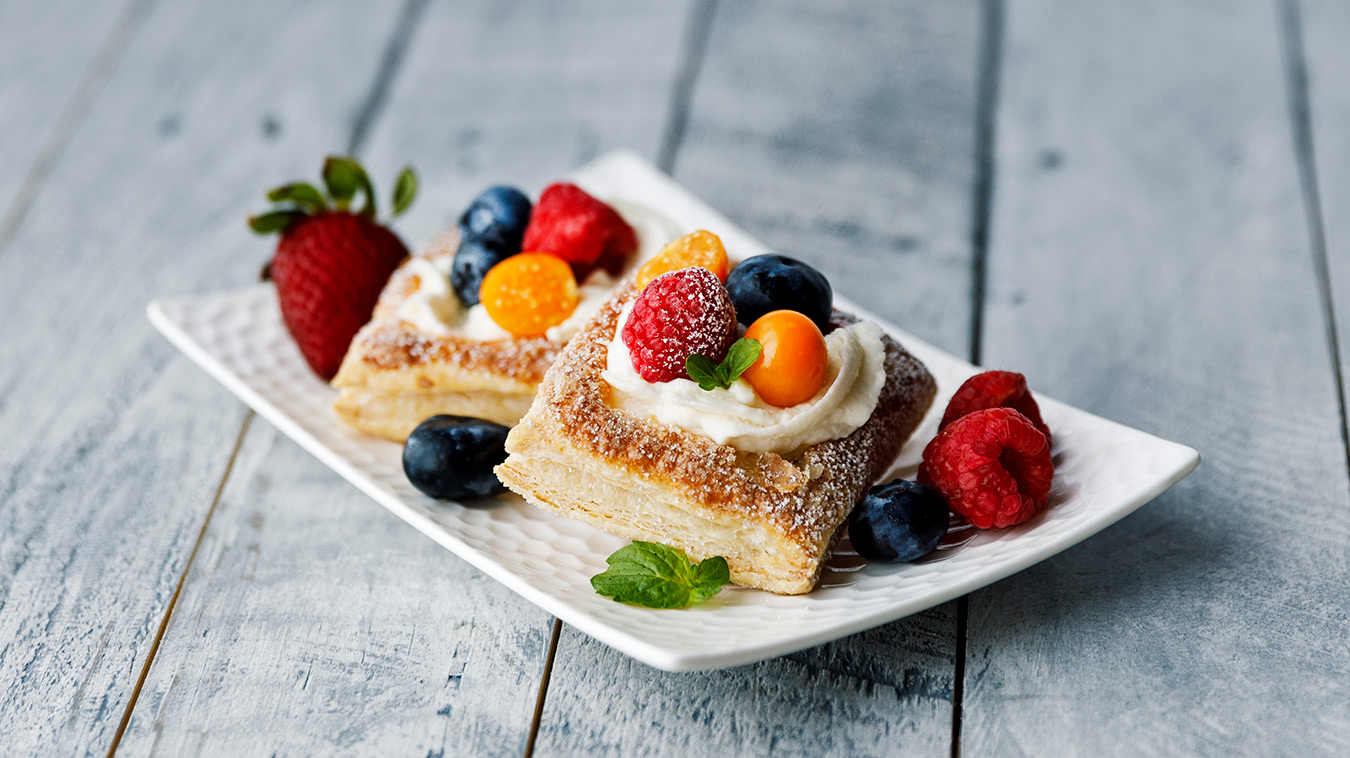 Products used in this recipe