If summer had a flavor, it would be this tart and herby sorbet! Sorbet is a wonderful warm-weather dessert or a refreshing palate cleanser between courses during a multi-course meal, and lemon and basil meld beautifully together. Churn a batch this weekend and stay cool through the dog days of summer! Makes 1 pint.
Ingredients
½ cup basil leaves, plus more for serving
2 cups ice water, divided
2 large lemons, zested and juiced
1 cup sugar
1 tbsp Amoretti® Lemon Compound
SPECIAL EQUIPMENT
stick blender or small food processor
ice bath
ice cream maker
chilled ice cream container
Directions
Purée basil leaves and ¼ cup water. Add Basil Oil Extract and mix well. Cover and chill.
Combine lemon zest and ⅓ cup lemon juice and set aside. (Save remaining juice for another use.)
In a saucepan over medium-high heat, pour in ½ cup water and then add the sugar. Cook and stir until the sugar dissolves, which will happen just as it comes to a boil.
Pour syrup into a bowl, stir in the remaining 1¼ cup ice water and set the bowl in an ice bath to chill for 15 minutes
Add Lemon Compound and lemon zest and juice mixture to the chilled syrup.
Pour the lemon mixture into an ice cream maker and process for 15 minutes.
Add the chilled basil purée to the ice cream machine and continue mixing for another 15 minutes.
Place the sorbet into a chilled ice cream container and freeze for 2 hours or overnight before serving.
Garnish with fresh basil leaves.
TIPS:
Sorbet will melt quickly as there are no stabilizers in this recipe.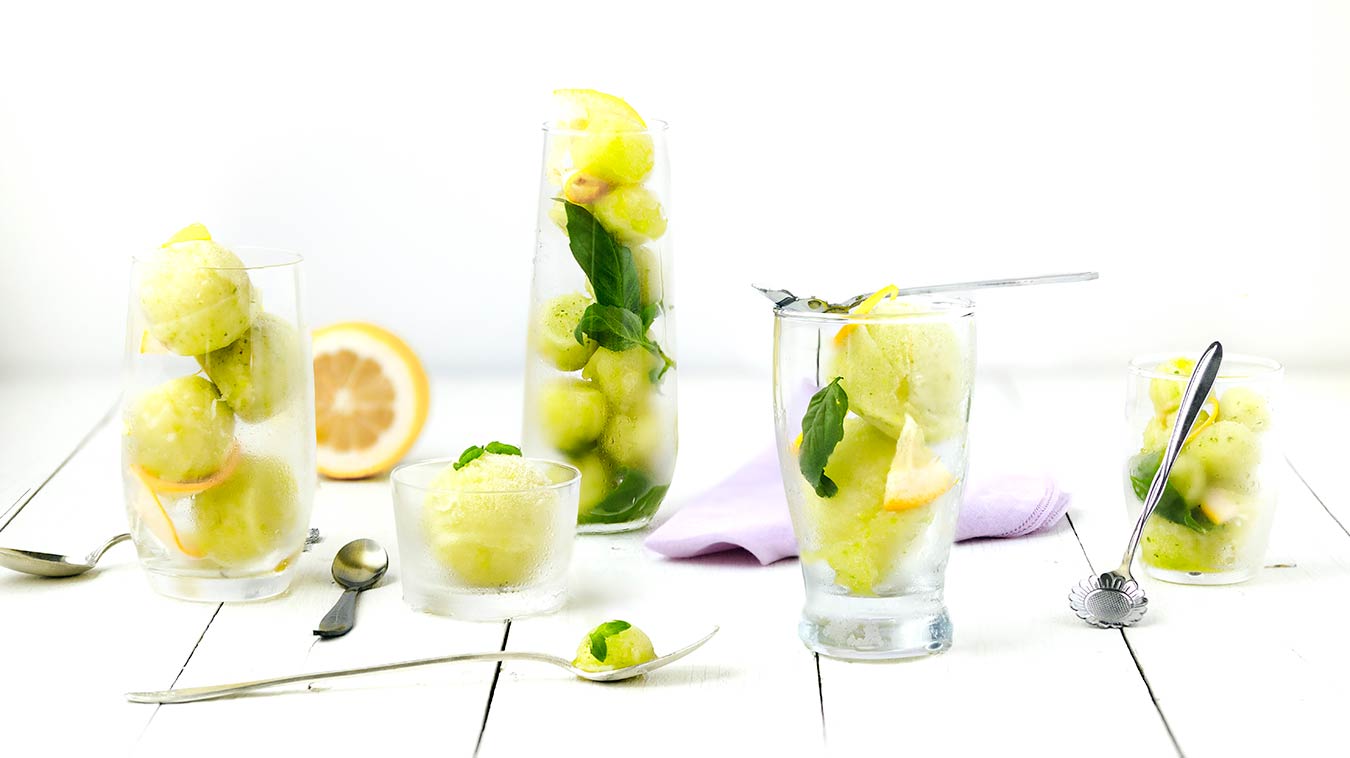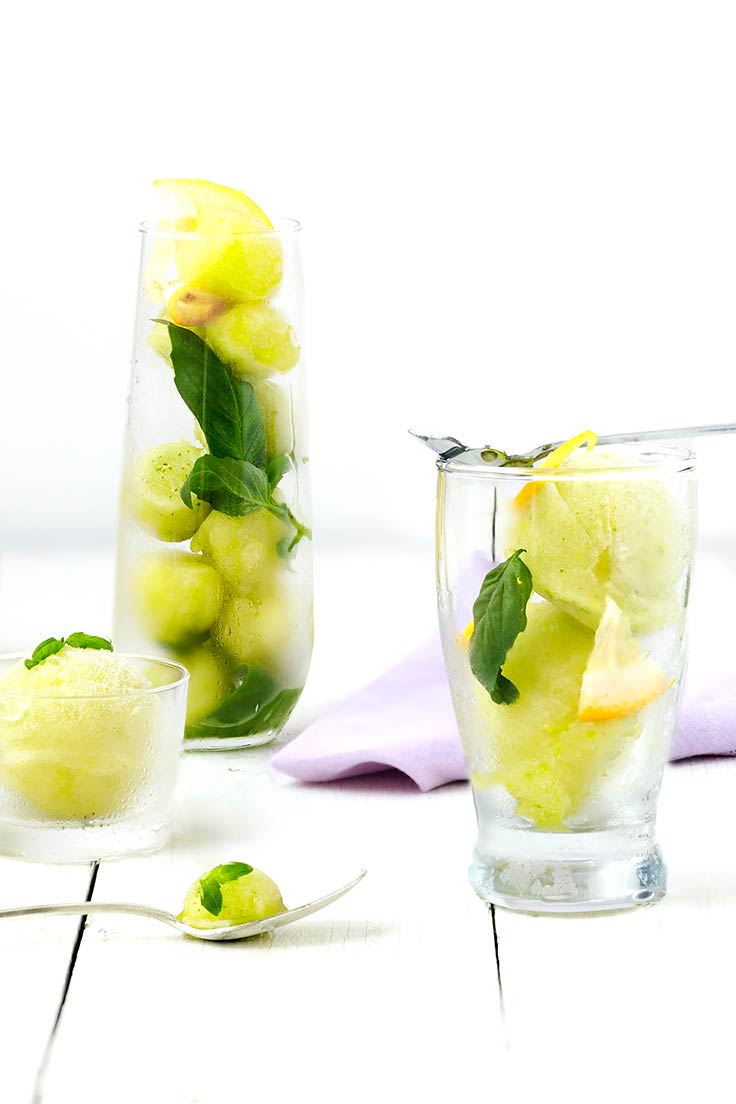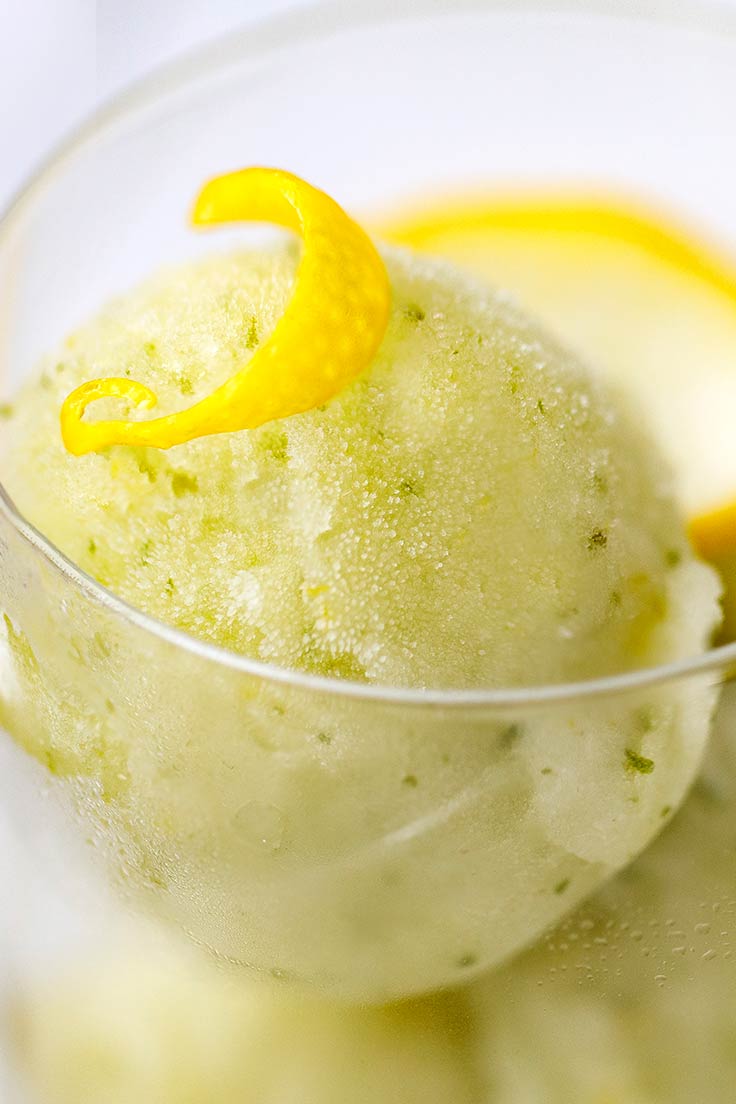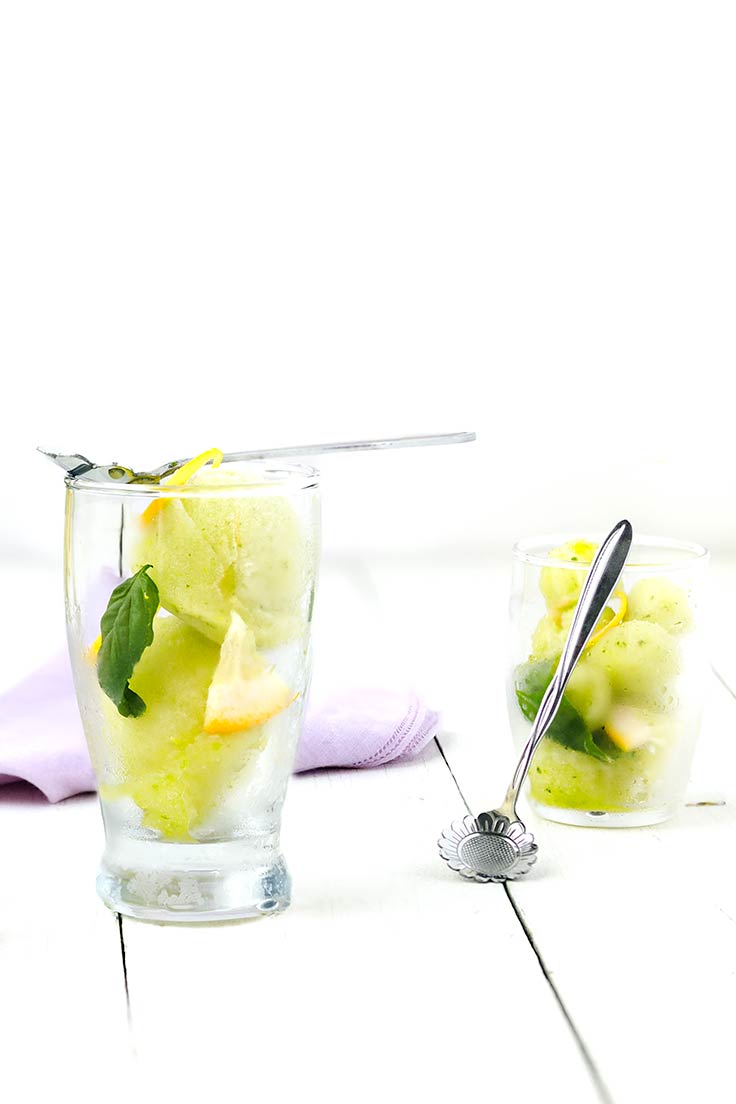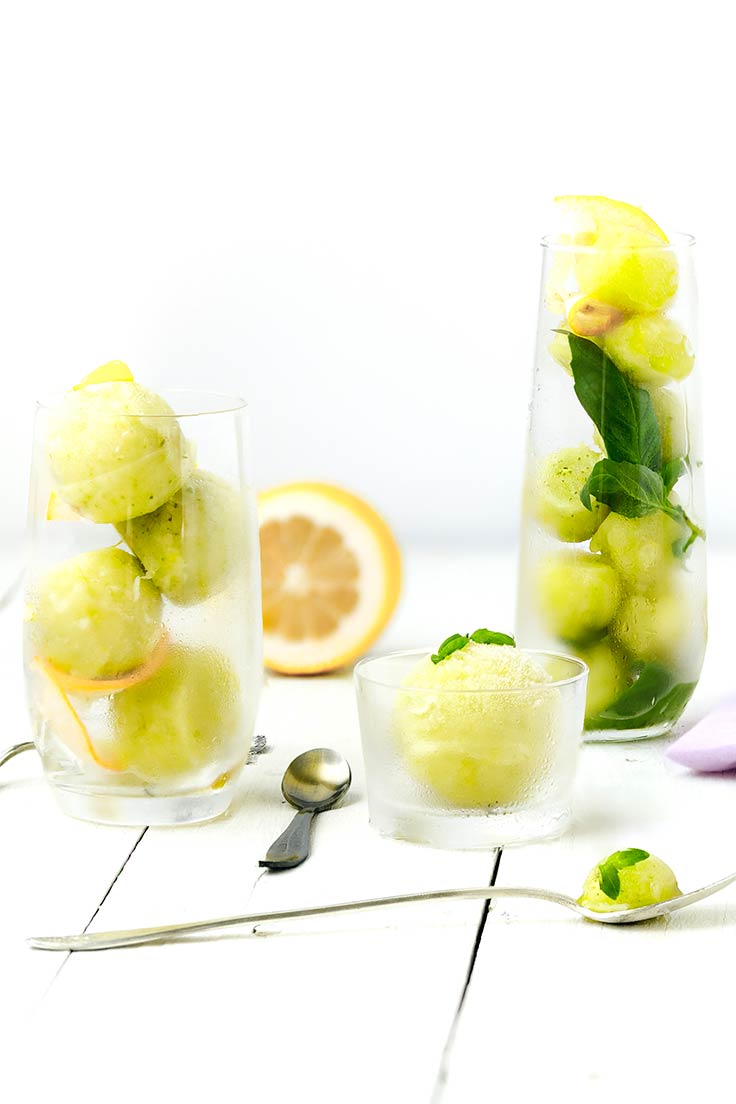 Products used in this recipe