While testing recipes for our awesome Loaded Keto Cornbread we discovered how great it sliced up, just like our favorite wheat-based bread! Baked Bread Extract brings the all the classic "fresh bread" aroma and flavoring to without weird chemicals, artificial colors or flavors while Xanthan Gum gives structure to the loaf, creating a perfect slice for sandwiches or toast! Makes 1 loaf, about 9 servings.
Ingredients
SPECIAL EQUIPMENT
Directions
Preheat the oven to 350℉.
In a bowl combine Almond Flour, coconut flour, Swerve, baking powder, Xanthan Gum, and salt. Set aside.
Whip the egg yolks until they are light and thick, about 3 minutes.
Slowly add the melted butter and continue to whip to combine thoroughly.
In a clean bowl, whip the egg whites and the cream of tartar to a very stiff peak.
Add Baked Bread Extract to the almond milk and stir to combine.
Fold the yolks into the dry ingredients then add the almond milk with the Baked Bread Extract a little at a time, folding gently.
Add the whipped egg whites and fold in slowly.
Pour the mixture into a loaf pan and bake until the top is golden brown and a toothpick inserted into the center comes out clean, 40-45 minutes.
Let cool, slice, and enjoy!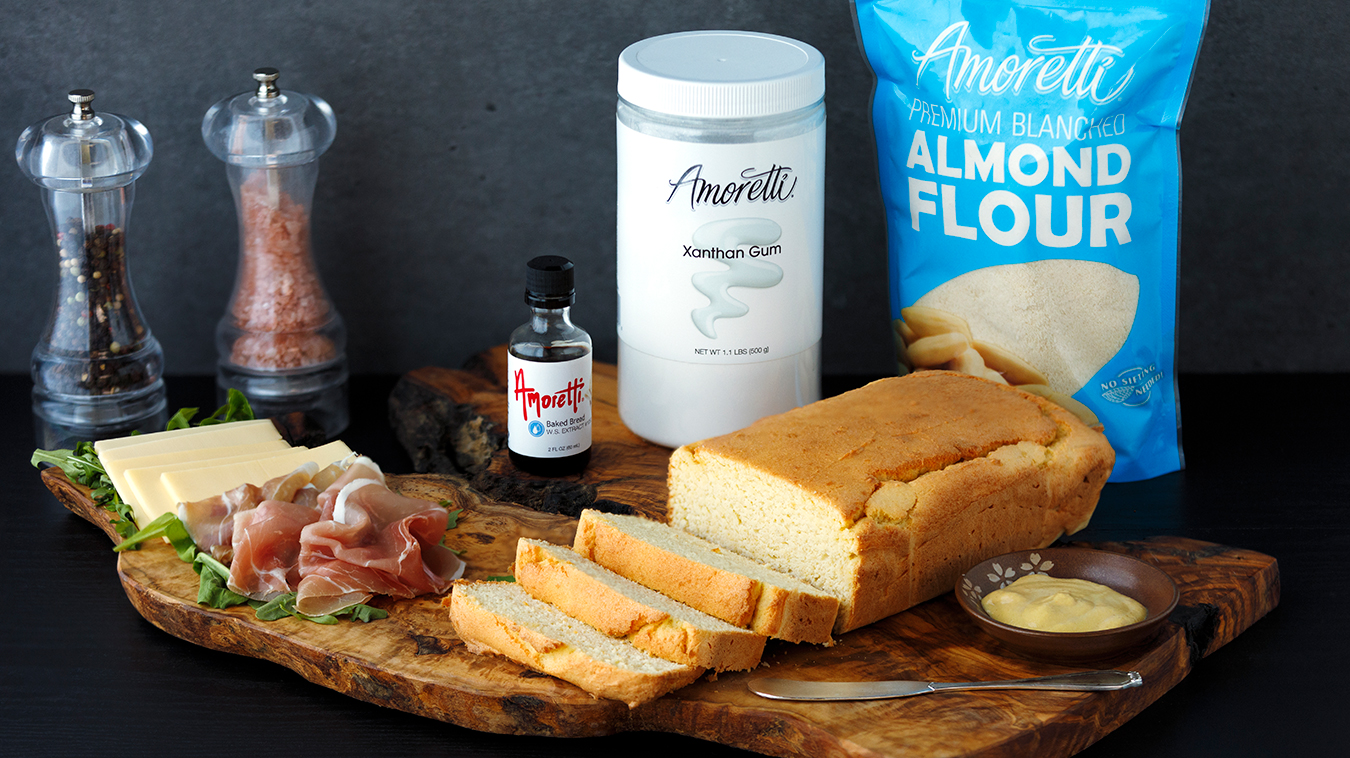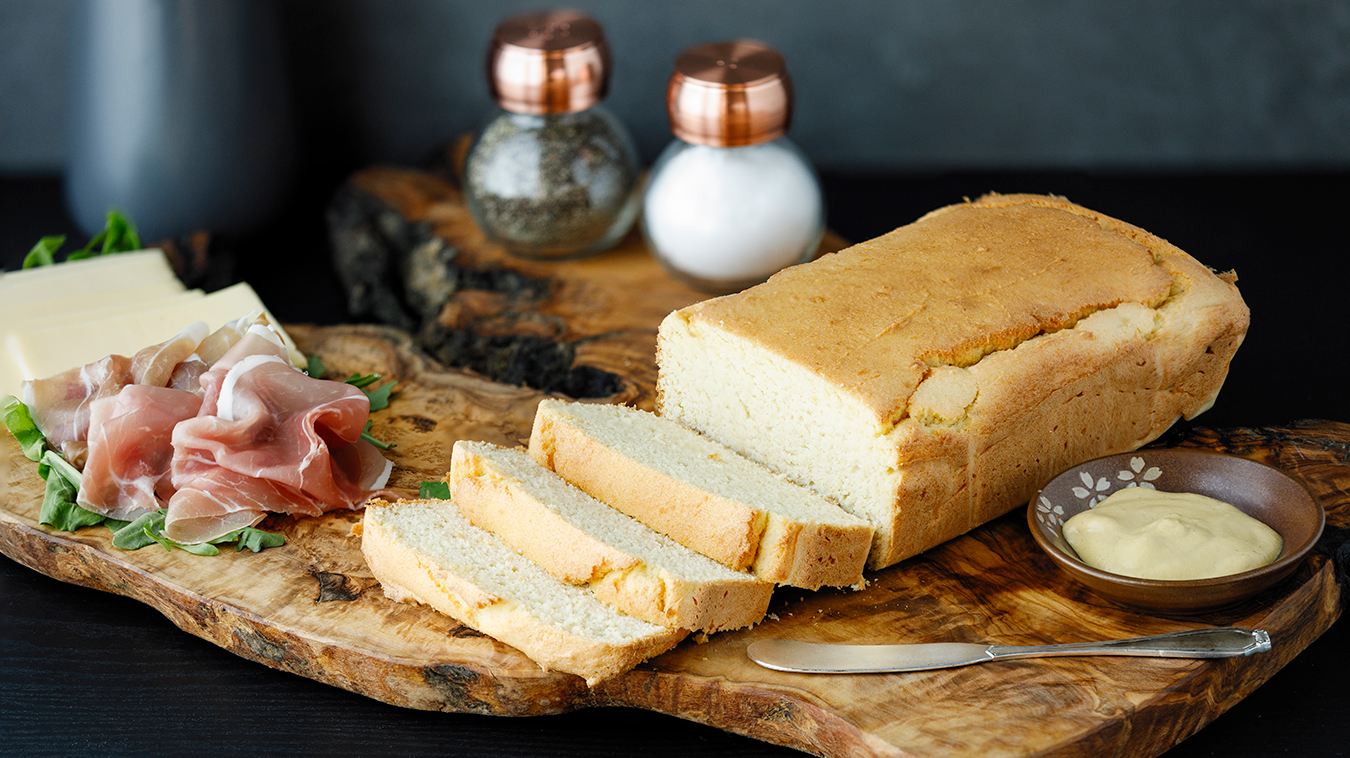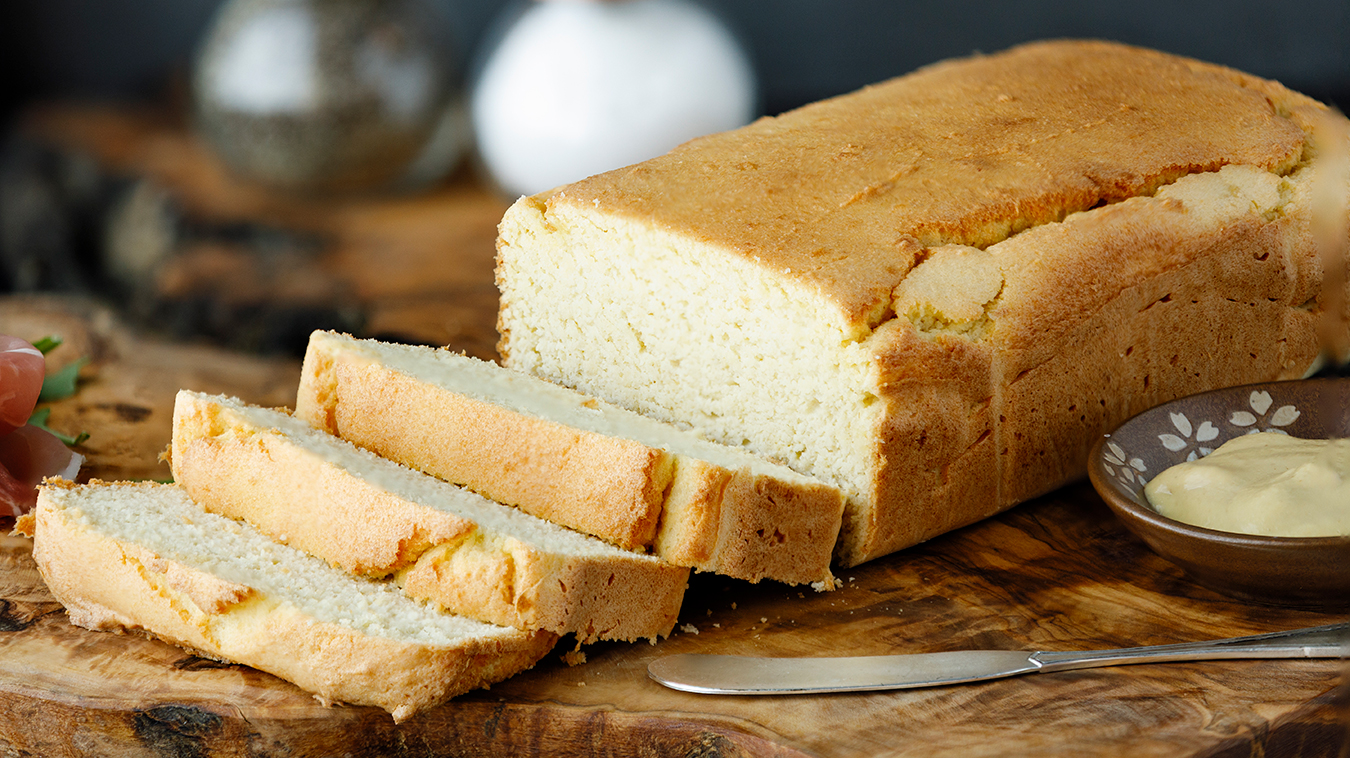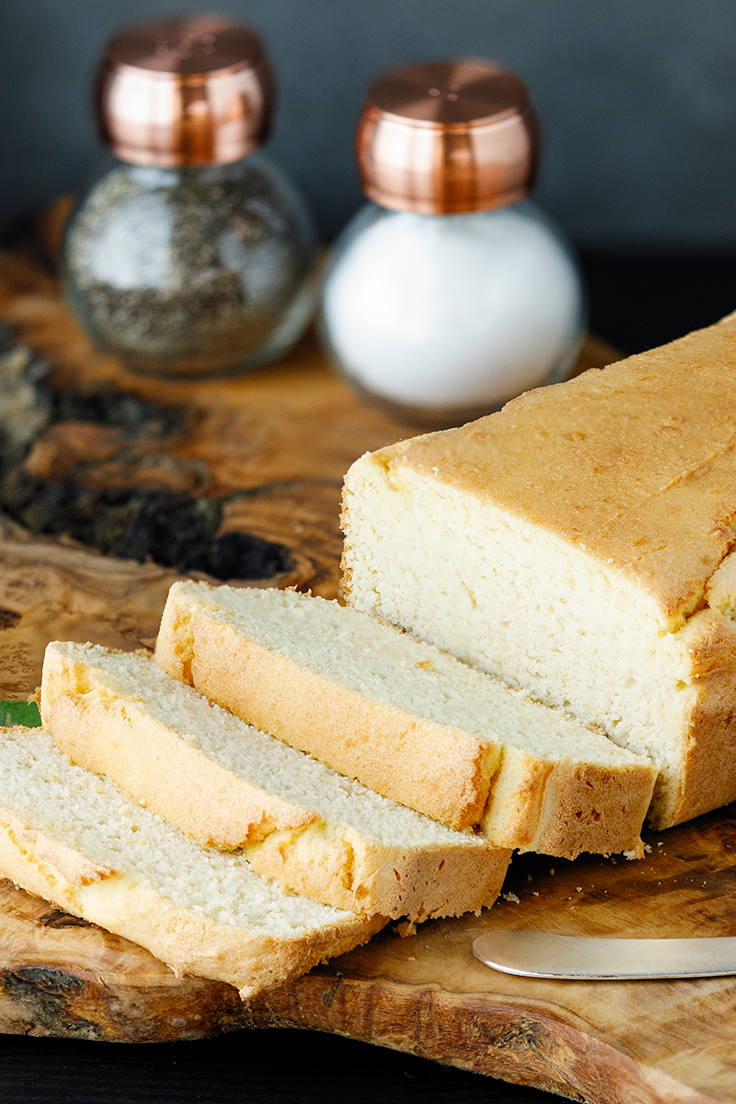 Products used in this recipe