Following a Keto diet does not mean you have to go without cornbread! Amoretti's Blanched Almond Flour and Sweet Corn Extract bring the texture and corn flavor to this bread without chemicals, artificial colors or flavors and satisfies your craving for cornbread. So good warm with butter! And what isn't improved with bacon and cheese? Makes about 8 servings.
Ingredients
2¼ cups Amoretti® Blanched Almond Flour
¼ cup coconut flour
2 tbsp Swerve granular
1½ tsp baking powder
½ tsp Amoretti® Xanthan Gum
¼ tsp salt
5 eggs, separated
¼ cup (½ stick) unsalted butter, melted
⅔ cup almond milk
¼ tsp cream of tartar
5 slices bacon, cooked and finely diced
1 cup shredded cheddar cheese
SPECIAL EQUIPMENT
Directions
Preheat the oven to 350℉.
In a bowl combine Blanched Almond Flour, coconut flour, Swerve, Xanthan Gum, baking powder, and salt. Set aside.
Whip the egg yolks until they are light and thick, about 3 minutes.
Slowly add the melted butter and continue to whip to combine thoroughly.
Stir in almond milk and Sweet Corn Extract, set aside.
In a clean bowl, whip the egg whites and the cream of tartar to a very stiff peak.
Fold the yolk mixture into the dry ingredients.
Add the whipped egg whites and fold in gently.
Fold in the chopped bacon and cheddar cheese.
Pour into a buttered cast iron pan and bake until the top is slightly brown and a stick inserted into the center comes out clean, 30-40 minutes.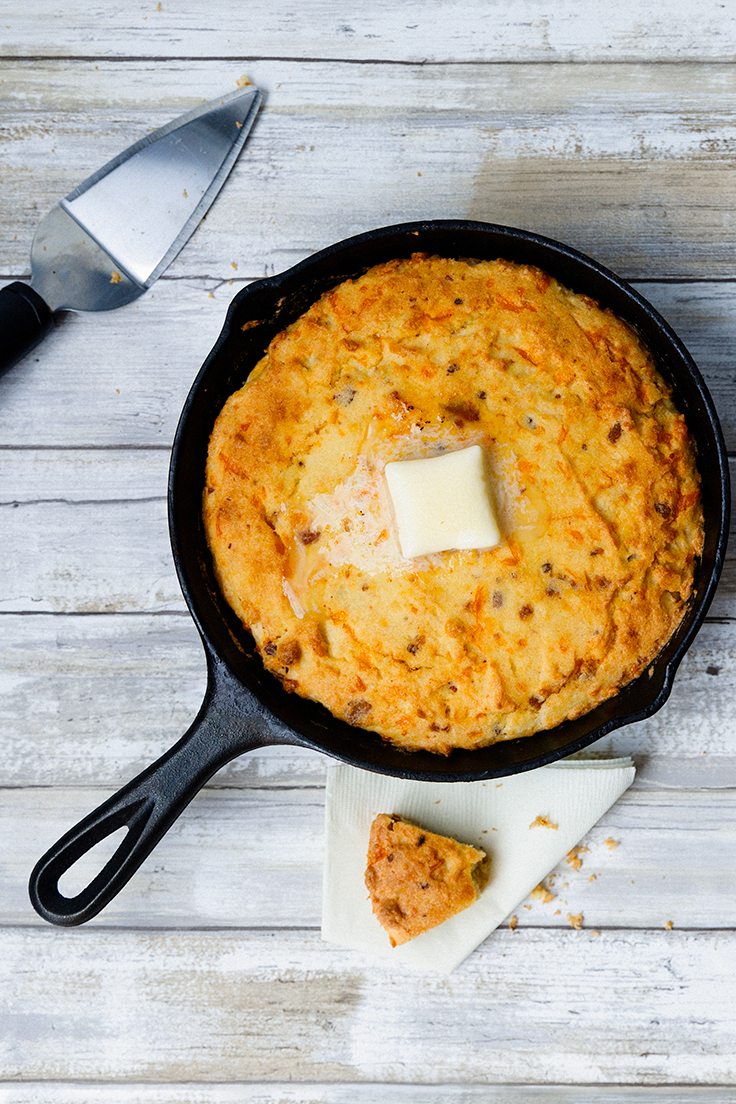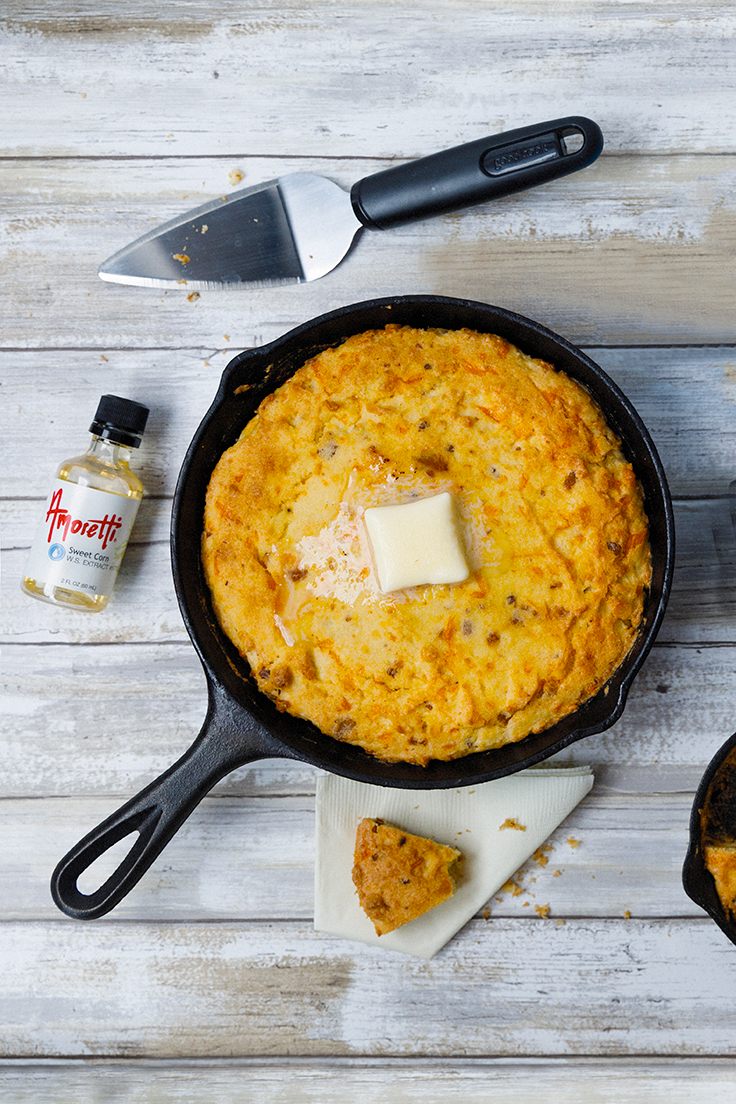 Products used in this recipe