Start the year off with a green drink! We've upgraded our usual matcha latte with a pump of Honeydew Melon Syrup and a few scoops of chewy boba. Makes 1 drink.
Ingredients
6 fl oz almond milk
½ tsp matcha
boba tapioca pearls (prepared according to package instructions)
ice
Directions
Add Honeydew Melon Syrup to a tall glass.
Pour in almond milk.
Scoop in matcha powder and stir until no clumps remain.
Scoop in desired amount of boba pearls.
Top with ice.
TIPS:
Use your favorite dairy or non-dairy milk.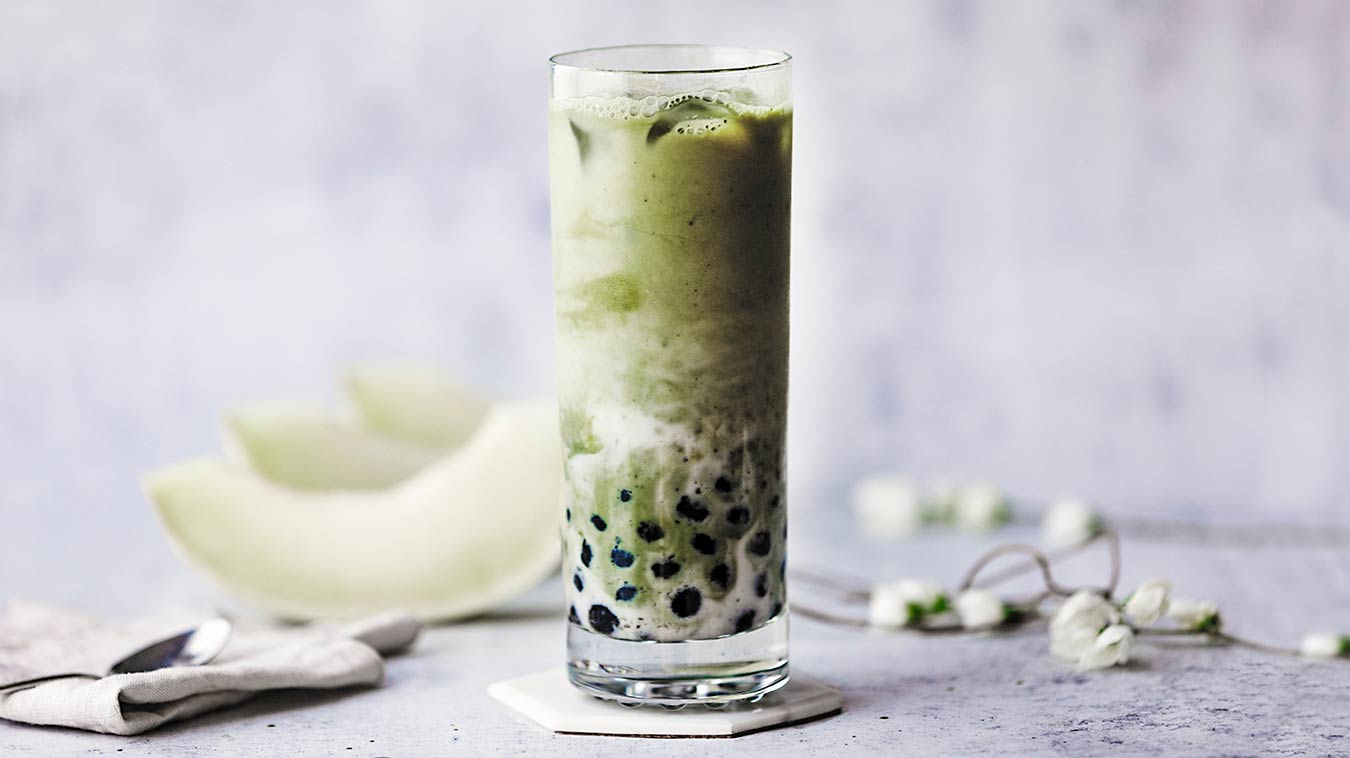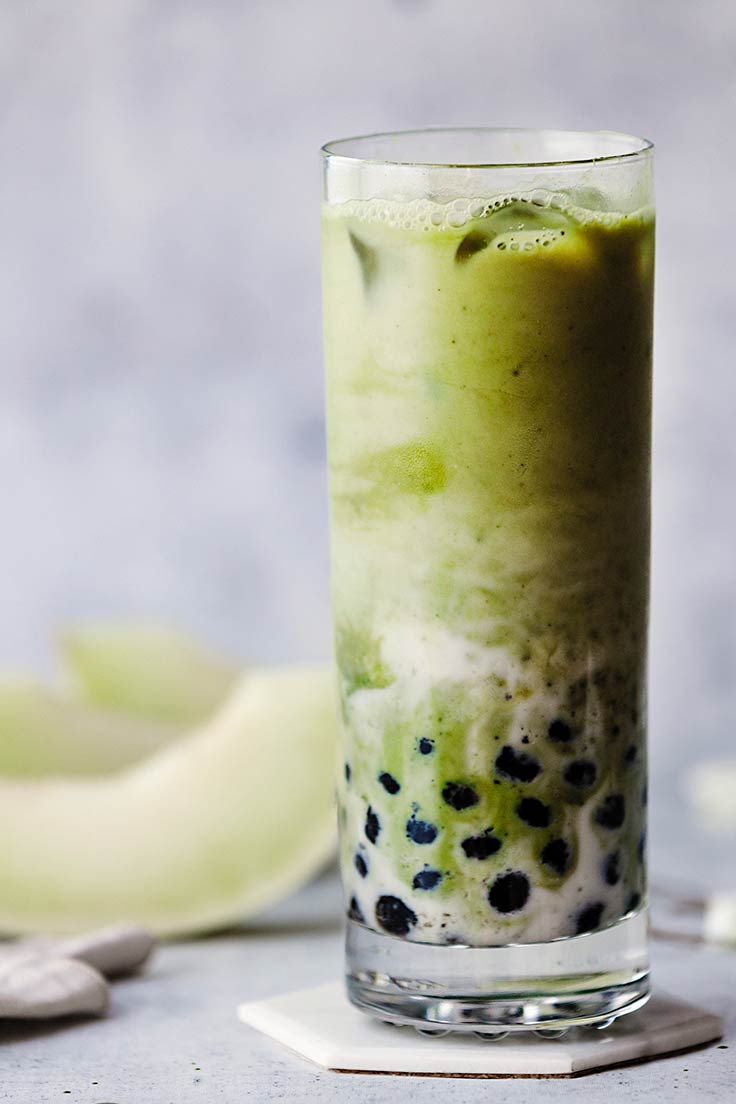 Products used in this recipe