Next week is Thanksgiving and we're thinking you'll need a crisp cocktail to keep you going. Hard cider is such a perfect compliment to our gingery Moscow Mule Craft Puree, we're surprised it's taken us so long to combine them! Makes 1 cocktail.
Ingredients
Directions
Pump Moscow Mule Craft Puree into a glass then add the vodka and limoncello. Stir to combine.
Pour into copper mug filled with crushed ice and top with hard cider. Garnish with apple, lemon, or ginger slices.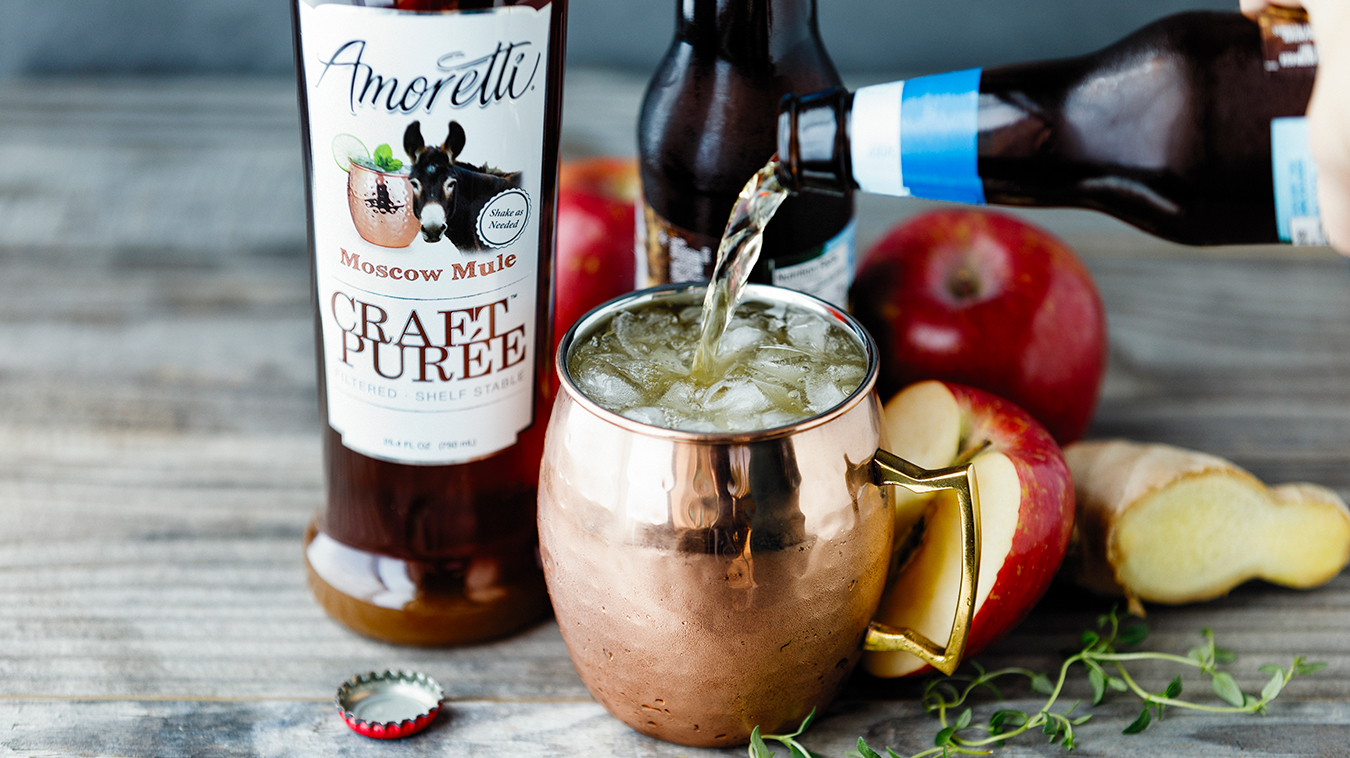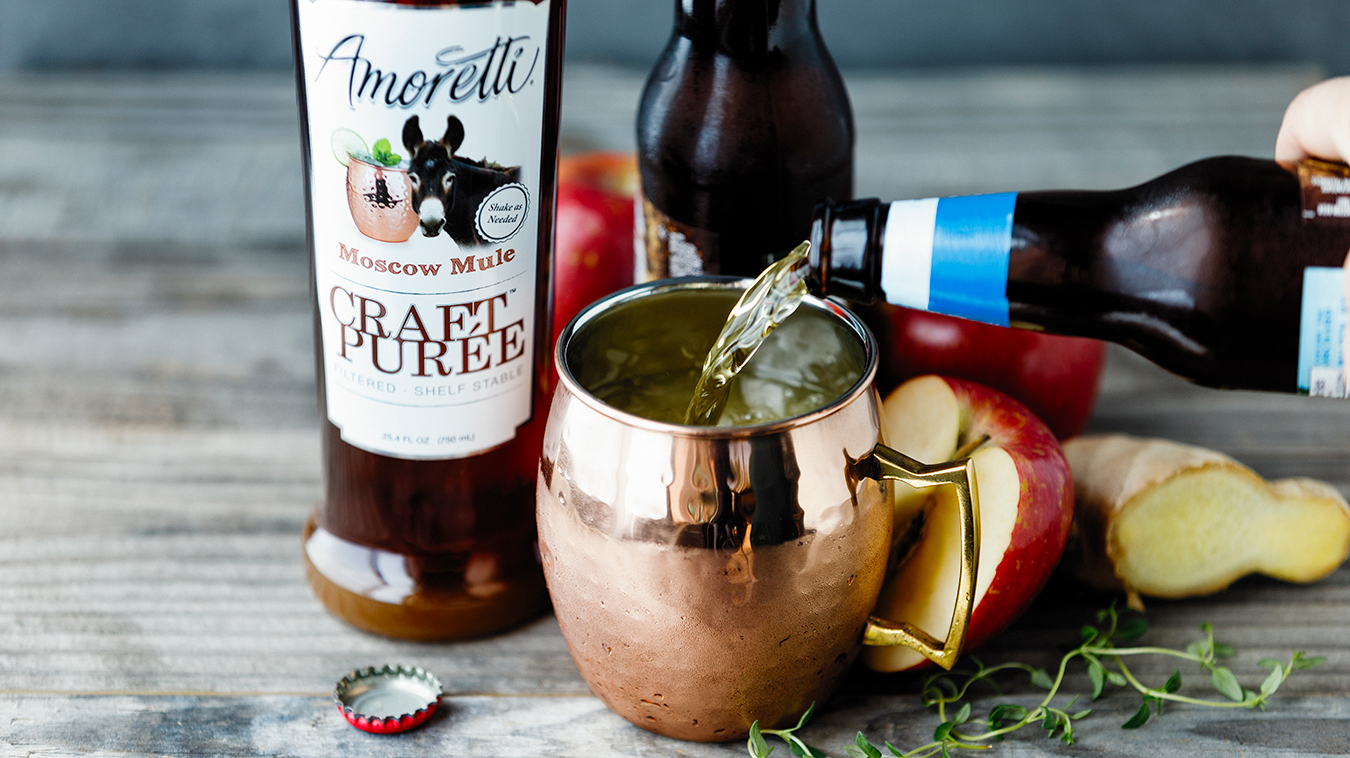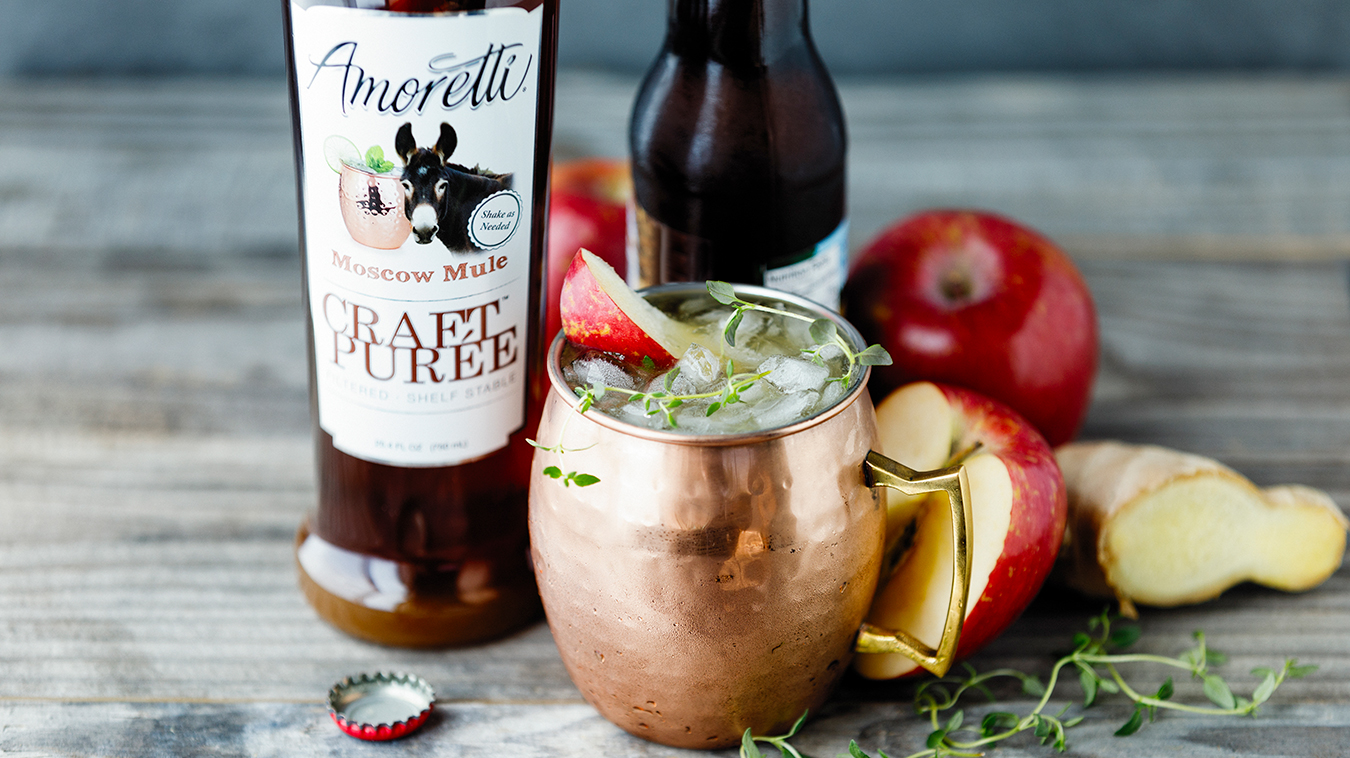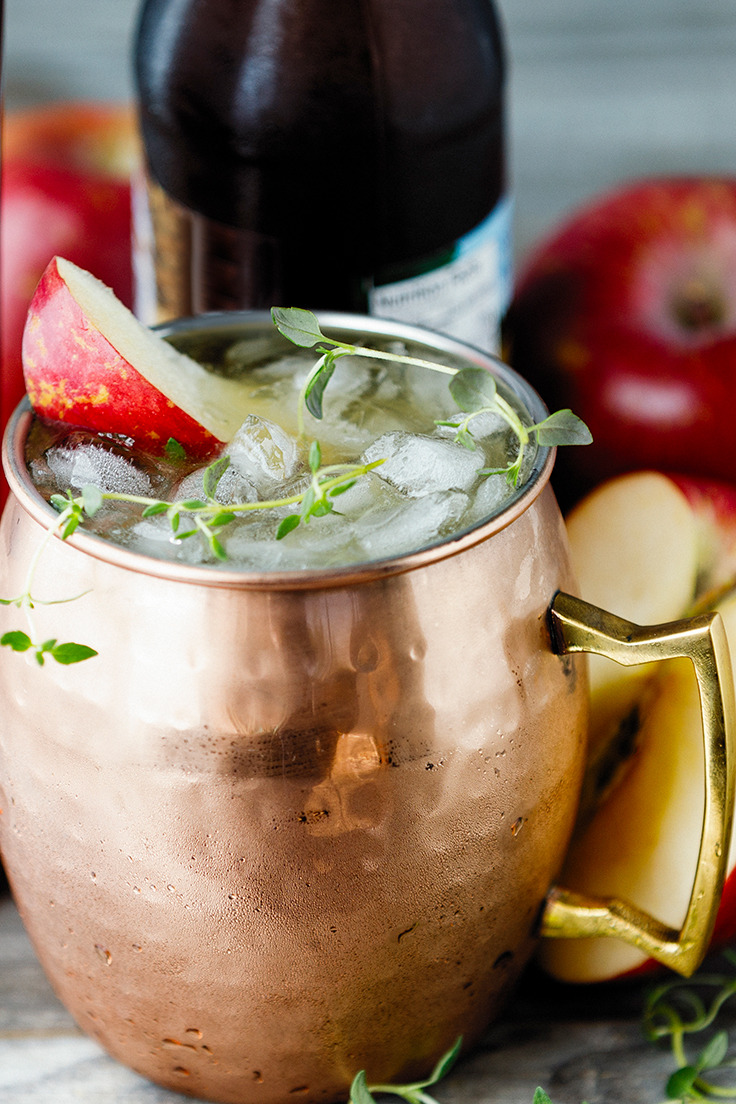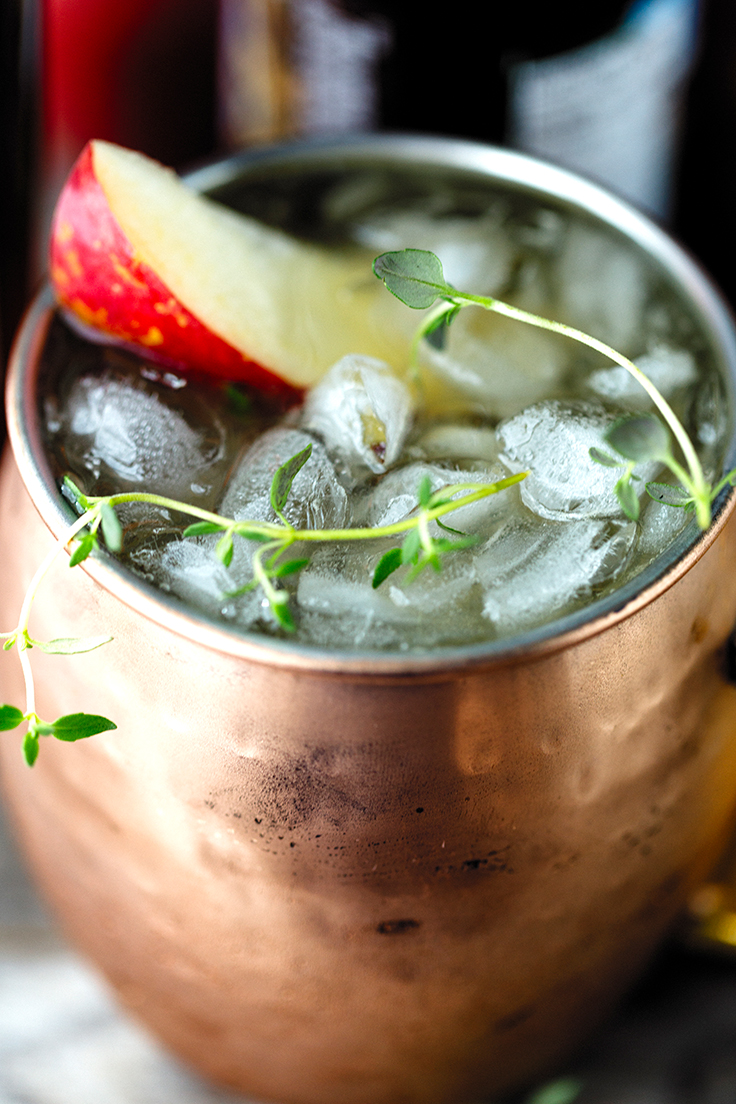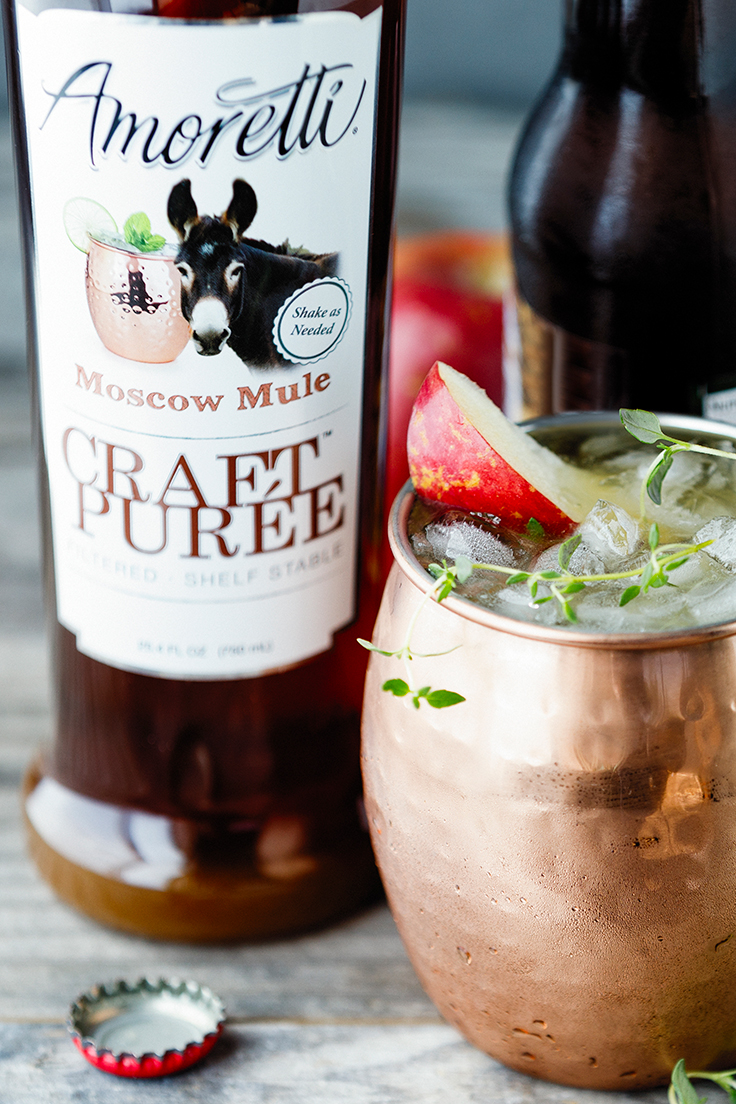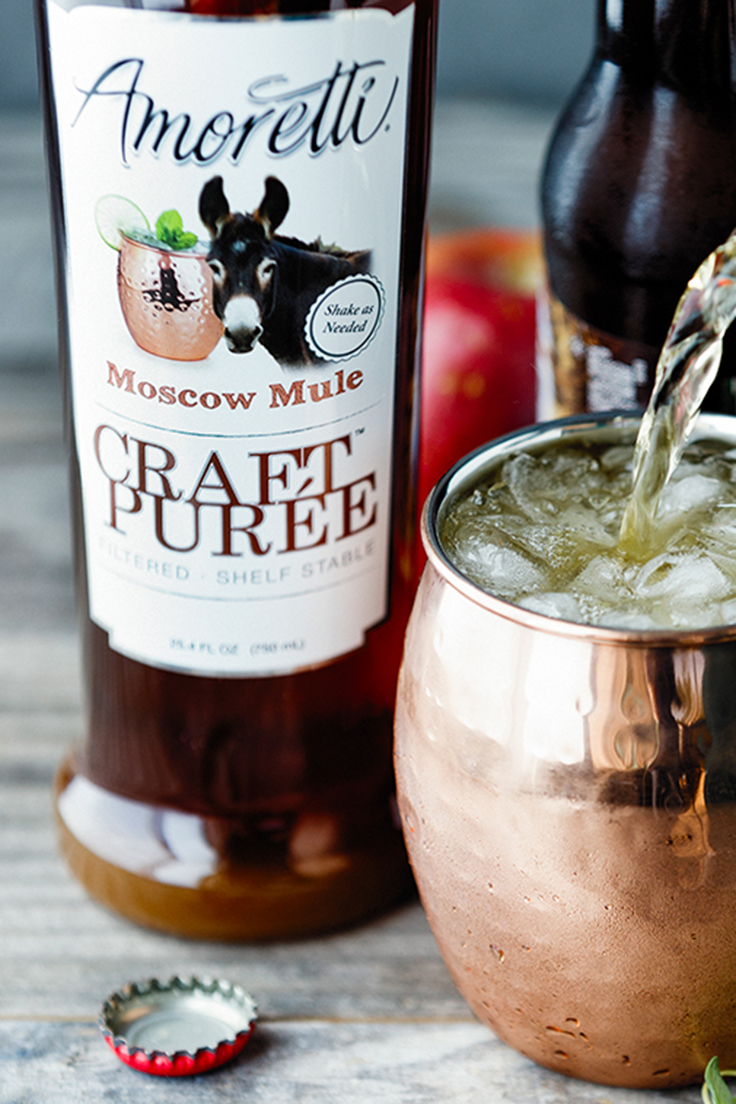 Products used in this recipe