Celebrate Grilled Cheese Day properly with a spicy grilled ham and cheese! We used the old diner trick of spreading mayonnaise on our grilled cheese for a deliciously crisp and golden exterior, but we didn't stop there. Chipotle Extract adds a subtle smoky flavor and a little bit of heat to our mayo. Makes 1 sandwich.
Ingredients
CHIPOTLE MAYONNAISE
GRILLED CHEESE
2 slices French or Sourdough bread
unsalted butter, softened
4 slices deli ham
4 slices gruyere cheese
Directions
CHIPOTLE MAYONNAISE
In a small bowl, stir together mayonnaise and Chipotle Extract.
GRILLED CHEESE
Preheat oven to 350°F.
Lightly butter one side of each slice of bread.
Spread Chipotle Mayonnaise over the butter.
Lay 2 slices of ham over the Chipotle Mayonnaise.
Top with all the gruyere and remaining 2 slices of ham.
Place the other slice of bread on top and butter the outside of the sandwich.
Heat the sandwich in an oven-proof sauté pan and cook for 5-7 minutes until golden.
If the cheese has not melted, place the entire pan in the 350°F oven and bake for 2 minutes. Flip the sandwich and bake another 2 minutes.
TIPS:
If you're feeding a crowd, scale up the Grilled Cheese ingredients as needed.
This recipe makes ¼ cup Chipotle Mayonnaise, enough for several sandwiches.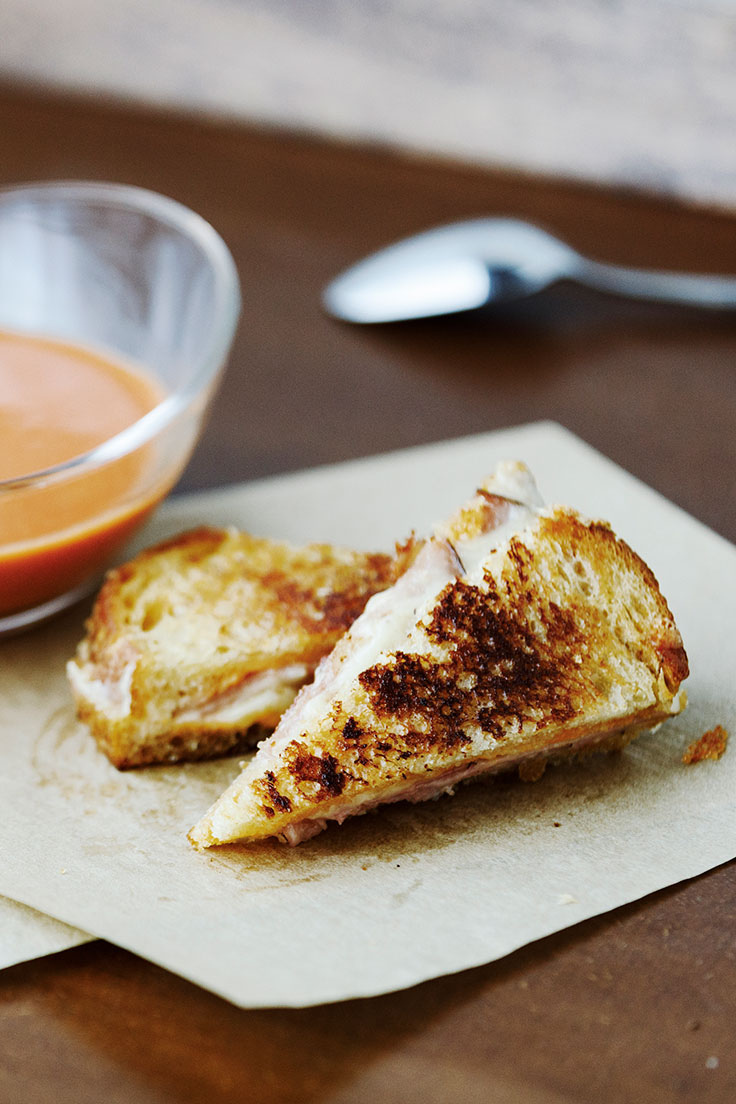 Products used in this recipe