Ideally, snacks should be healthy and delicious; this treat is just that and a bit more! We love to serve these with fruit and cheese or as part of a larger charcuterie board.
Ingredients
½ cup all purpose flour
1 tsp salt
4 tbsp (½ stick) butter, cold and cubed
4 oz goat cheese, cold and crumbled
1 tbsp milk
Directions
Put flours and salt into a food processor and pulse quickly to combine.
Add butter, goat cheese, and Thyme Oil Extract and pulse until mealy.
Add milk last and pulse until the dough barely comes together.
Form the dough into a flattened disk and refrigerate for at least one hour.
Meanwhile, preheat oven to 325°F.
Roll the dough out to ⅛" thickness between two pieces of parchment paper as dough will be a bit sticky.
Remove top parchment, dock the dough with a fork, and score with a knife in desired shape.
Bake for 15-20 minutes, depending on thickness.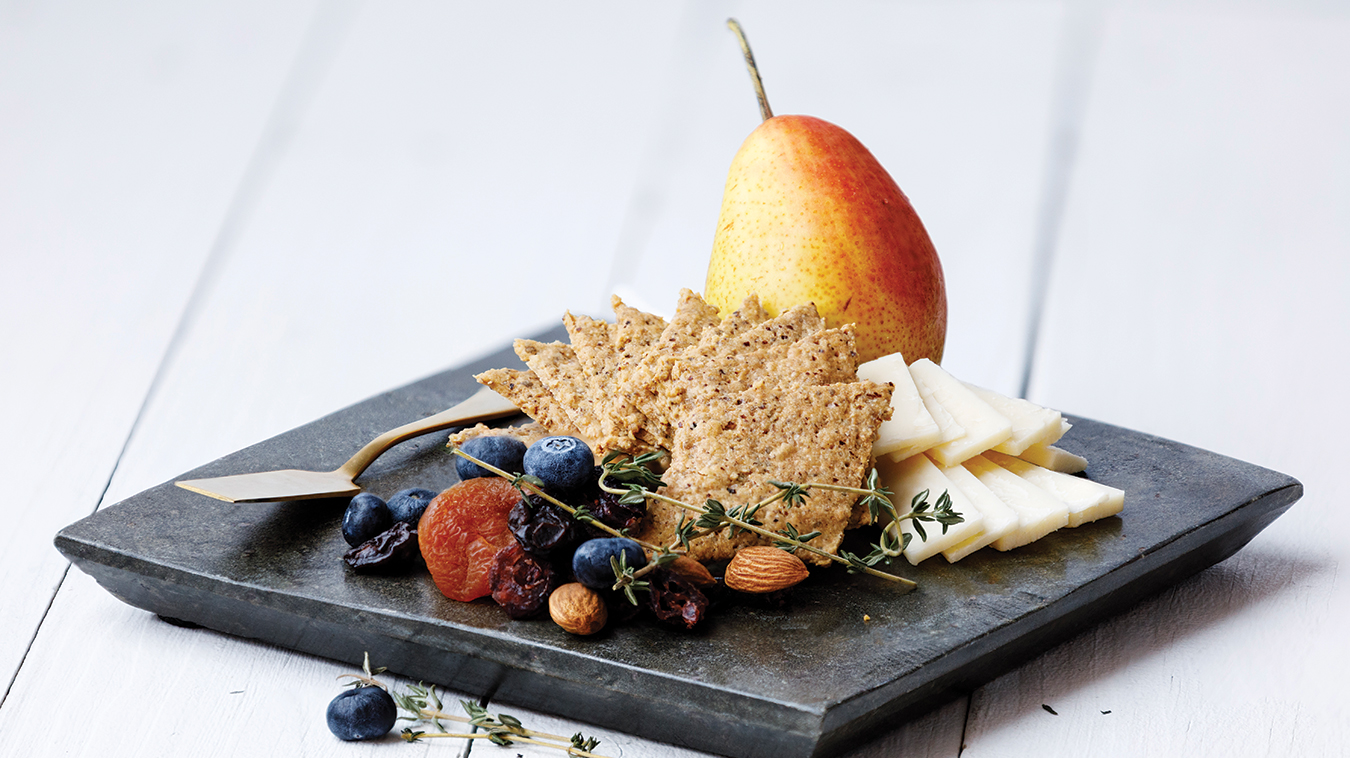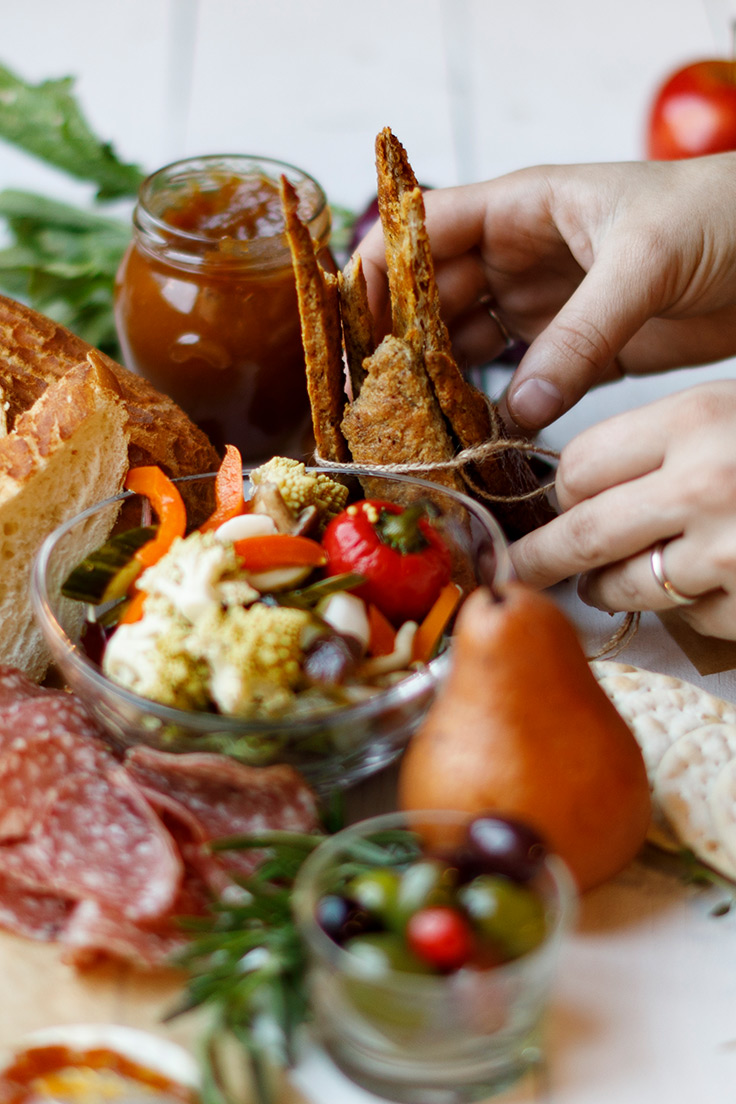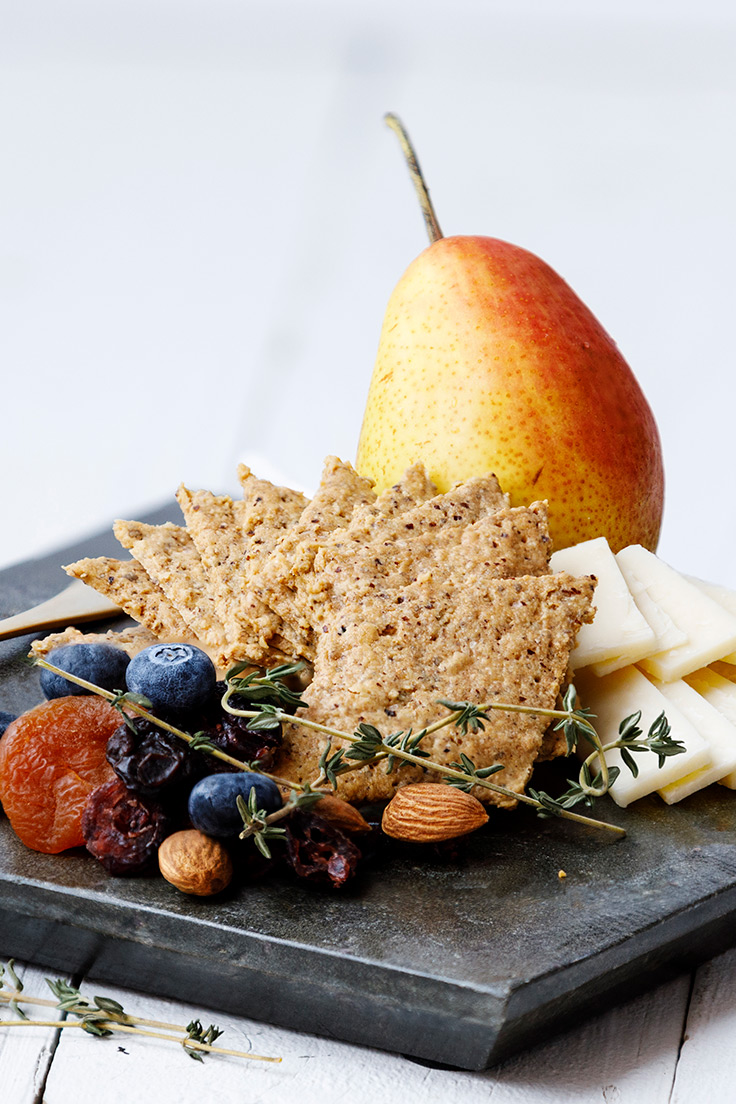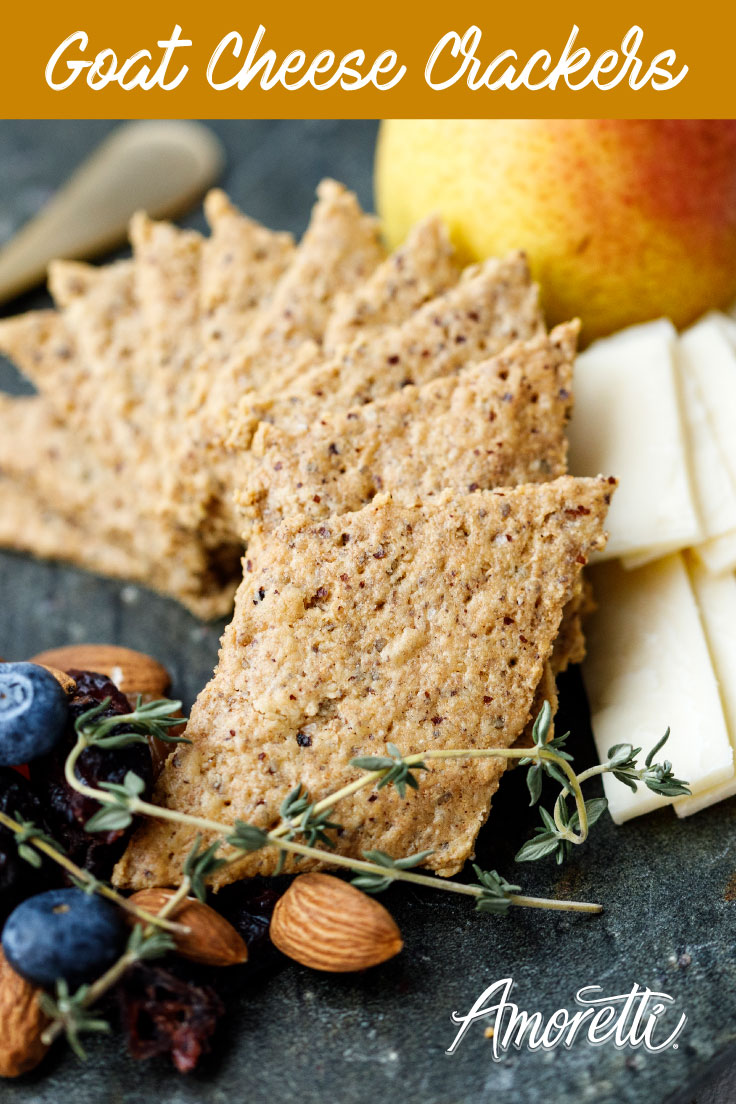 Products used in this recipe