Father's Day is coming up and what better way to show your appreciation than with beer and bacon? Make this savory, spicy Bloody Beer (also known as a Michelada) and Bacon cocktail to guarantee that your dad has the best day ever!
Ingredients
BLOODY MARY BACON
2 strips thick cut bacon
2 tsp brown sugar
BLOODY BEER
1 cup tomato juice
1 cup IPA beer
1 tsp Sriracha
½-1 tsp Worcestershire sauce
2 tsp brine from a jar of Spanish olives
¼ tsp cream style horseradish
1 tbsp lime juice
½ tsp black pepper
GARNISH
1 rib celery
1 slice bloody mary bacon
Directions
BLOODY MARY BACON
Preheat oven to 350°F.
Place the bacon on a wire rack over a rimmed baking sheet.
Sprinkle brown sugar and Natural Bloody Mary Seasoning Extract Powder on the bacon.
Place another sheet pan on top of the bacon.
Bake the bacon for 15 minutes
Rotate the sheet pans around and bake for another 10 minutes.
BLOODY BEER
Add all cocktail ingredients to a shaker half full of ice and shake well.
Strain into a pint glass.
Garnish with celery and bacon.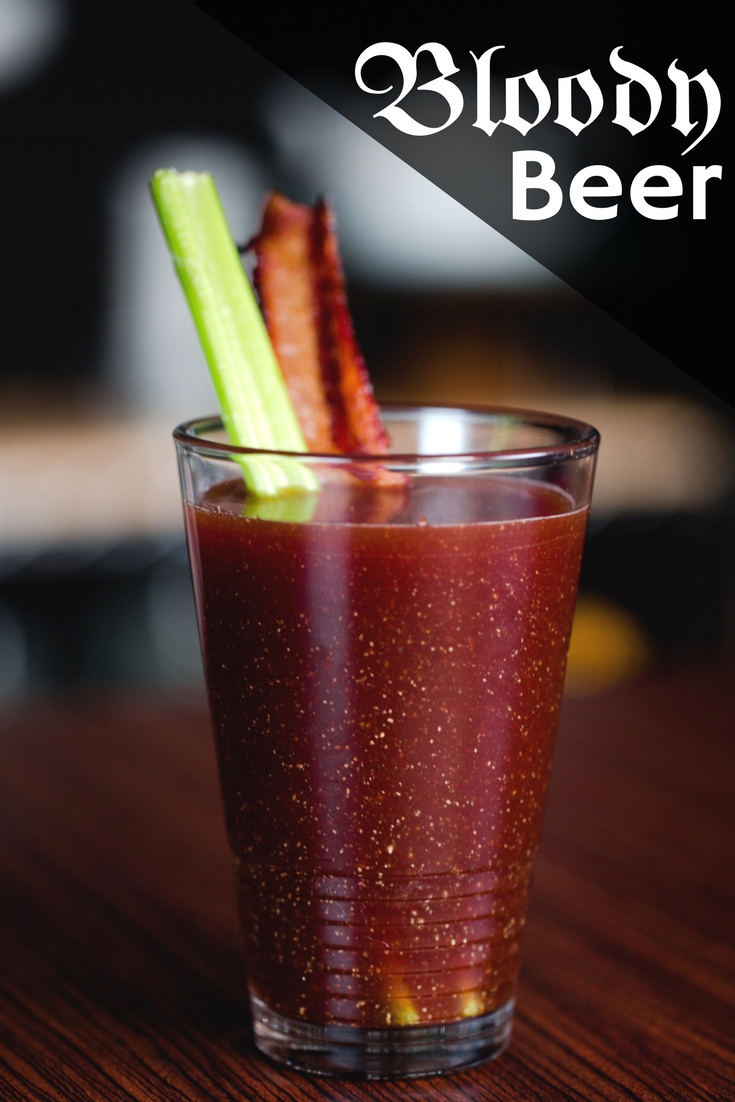 Products used in this recipe