Ingredients
CARAMEL
1½ cups sugar
¼ cup water
DULCE DE LECHE CUSTARD
2 cups whole milk
½ cup sugar
pinch salt
4 eggs
SPECIAL EQUIPMENT
Directions
CARAMEL
Pour the water into a pan and then add the sugar. Stir gently with the heat on medium just to melt the sugar. Stop stirring and wash down the sides of the pan with a wet pastry brush.
Let the sugar cook, undisturbed, until it reaches a deep amber color. Do not walk away, it can burn quickly once the color begins to turn!
Remove the pan from heat and sit it in a large pan or bowl of very cold water, this will stop the cooking process so the caramel does not get any darker.
Pour the caramel into individual heat-proof ramekins and, working quickly, tilt them to coat the base and the sides with caramel.
Place the containers on a sheet pan or a deep baking dish.
DULCE DE LECHE CUSTARD
Preheat the oven to 320℉.
Stir the milk and sugar in a medium saucepan over low heat just until the sugar dissolves.
Once steam begins to come up off the milk, turn off the heat and add Madagascar Bourbon Vanilla, Dulce di Leche Compound, and salt.
Whisk the eggs in a medium bowl until blended.
Temper in the eggs and then strain the mixture into a heat-proof container with a pour spout.
Pour the flan into the caramel-coated ramekins, dividing equally.
Place the sheet pan or baking dish into the oven on the middle rack and pour warm water into the dish or sheet pan to come half-way up the sides of the ramekins.
Bake the flan for about 40 minutes, or until they are set.
Gently lift the sheet pan out of the oven and let the flan cool in the water bath for 30 minutes.
Remove the ramekins from the water and chill for at least 4 hours or overnight for the best flavor.
To serve, gently run a knife around the edges of the container to loosen the flan and invert onto a plate, heating the bottom with a small torch if necessary.
Top with whipped cream or serve plain.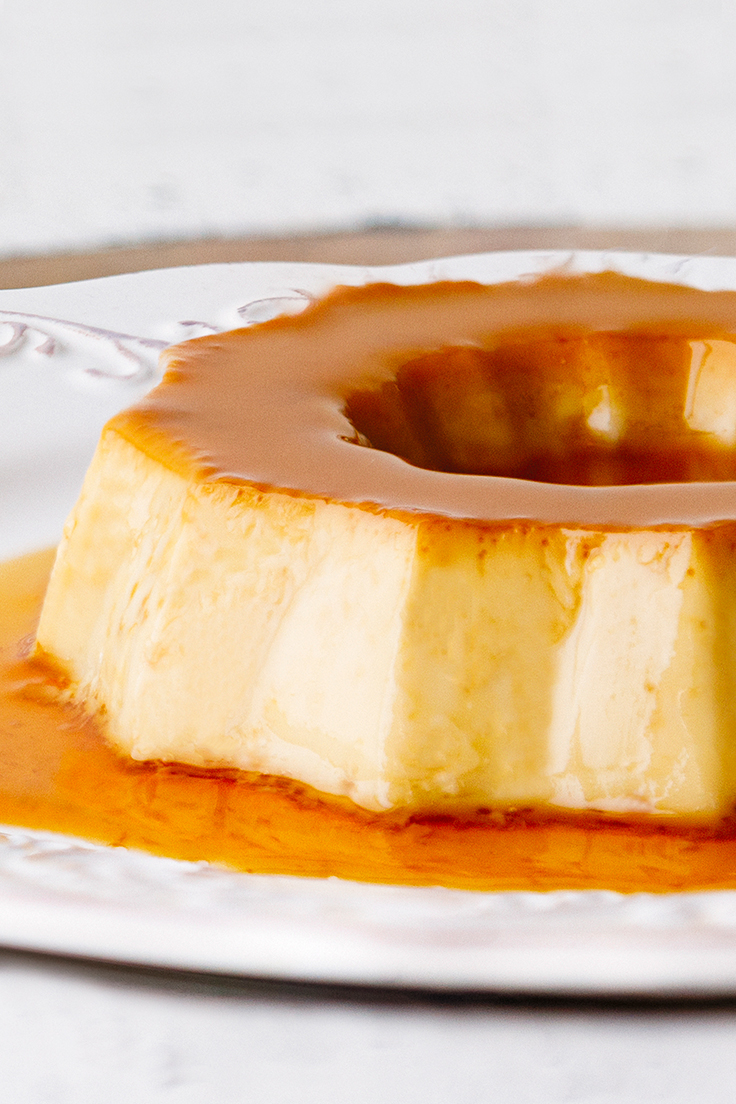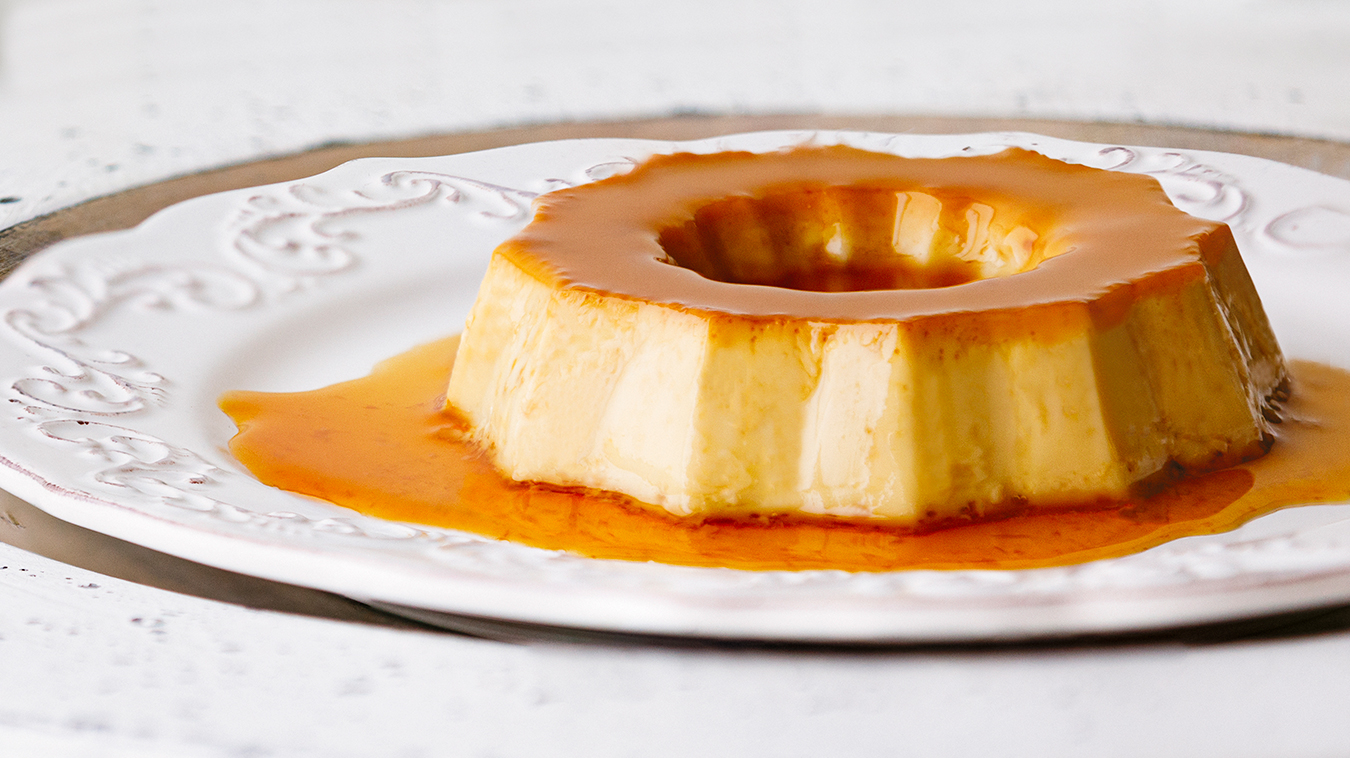 Products used in this recipe