One whiff and you'll be time-traveling back to the late '90s! Or was that just us obsessed with cucumber melon scented everything? Whether you've been a cucumber melon fan since the beginning or this is your first introduction to the world's most refreshing combo, our newest zippy drink will tick all your taste bud boxes! Makes 1 cocktail.
Ingredients
2 fl oz vodka
2 limes, juiced
ice
6 fl oz soda water
fresh cucumber, for garnish
Directions
In a collins glass add vodka, lime juice, Cucumber Beverage Infusion, and Honeydew Melon Syrup. Stir to dissolve syrup.
Add ice and stir well to chill.
Top with soda water, stir gently to combine and garnish with fresh cucumber.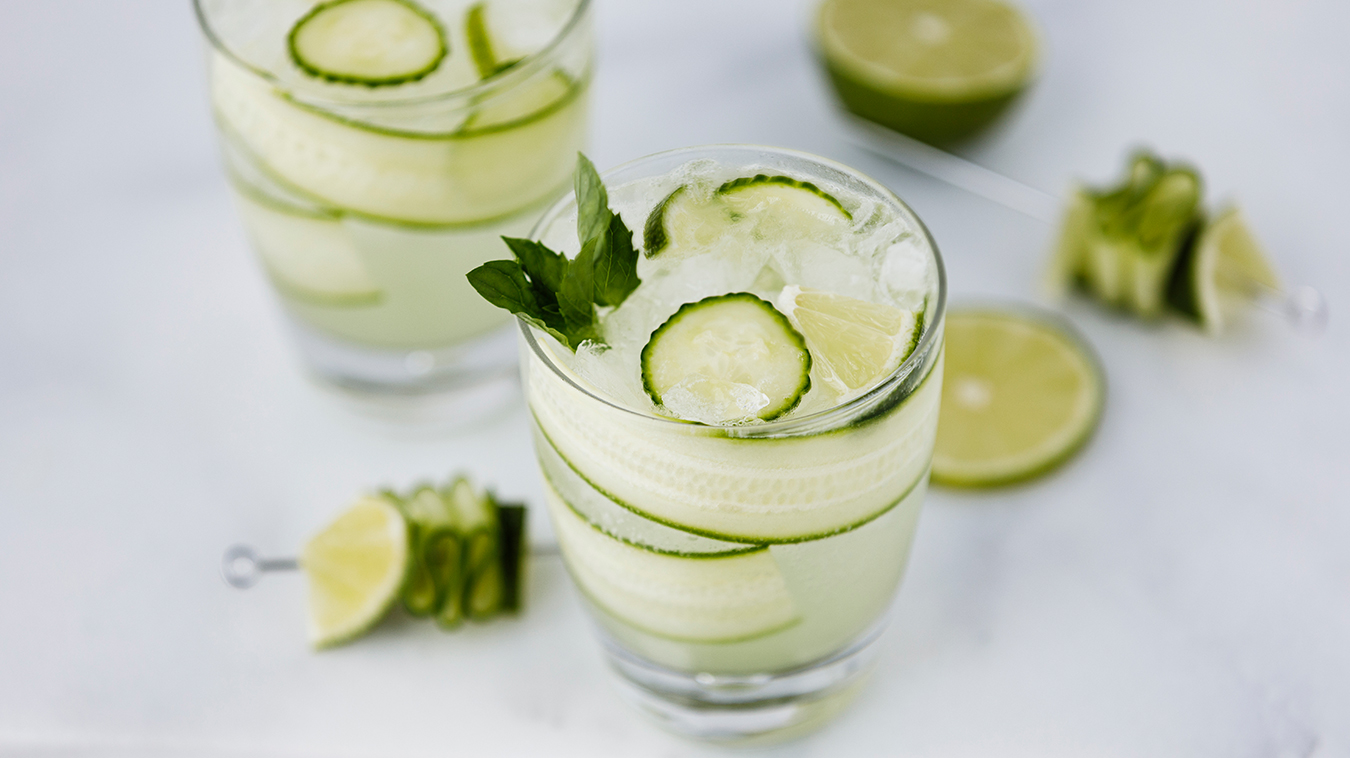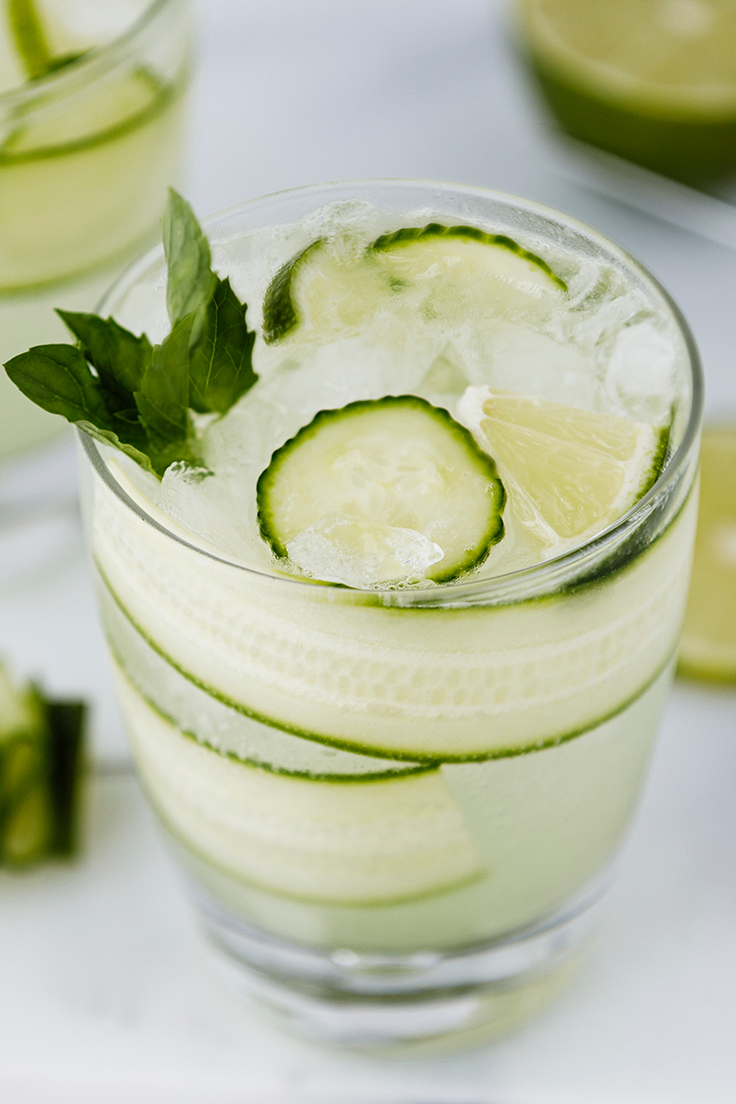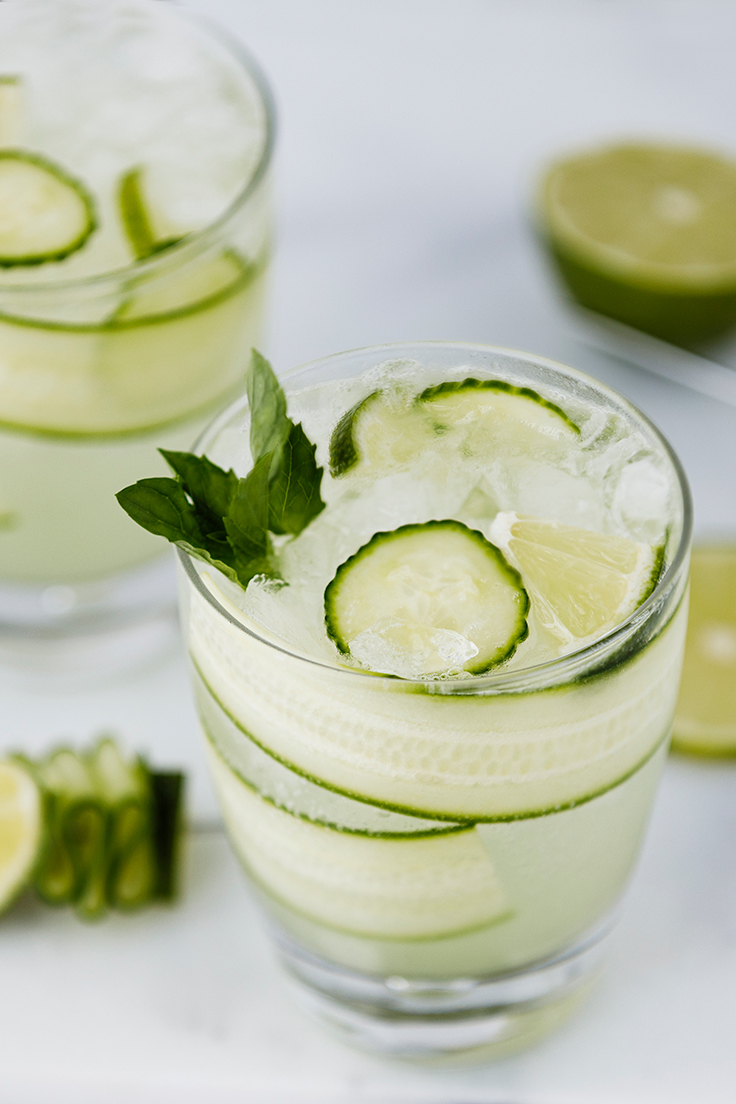 Products used in this recipe