Our month of cookies continues! These sweet cookies have all the caramelized and crispety crunchy sugar you love about crème brûlée with Natural Crème Brûlée Extract and toffee bits. (Your torch was probably out of butane anyway.) Makes about 2 dozen cookies.
Ingredients
2¼ cups flour
1 tsp baking soda
1½ tsp cornstarch
½ tsp salt
¾ cup brown sugar
½ cup sugar
1 cup (2 sticks) browned butter, melted
1 egg + 1 egg yolk
1 tbsp heavy cream
1½ cups toffee pieces
Directions
Combine flour, baking soda, cornstarch, and salt in a bowl and set aside.
In another bowl, combine both sugars. Pour browned butter over the top and mix.
Add the egg, egg yolk, Madagascar Bourbon Vanilla, Natural Creme Brulee Extract, and heavy cream. Mix to combine.
Add the dry ingredients and stir until just combined.
Add the toffee pieces and stir.
Chill the dough for at least three hours.
Preheat the oven to 350℉.
Scoop the dough into tablespoon-sized balls and place them on a sheet tray. Bake for 13-15 minutes.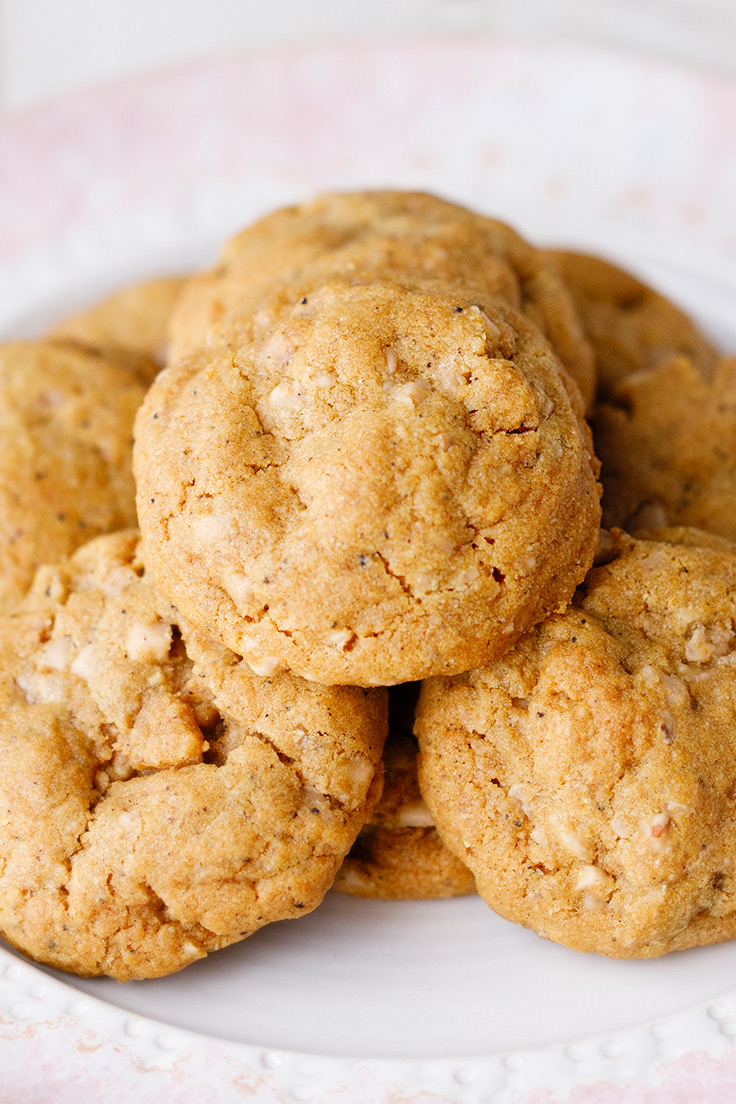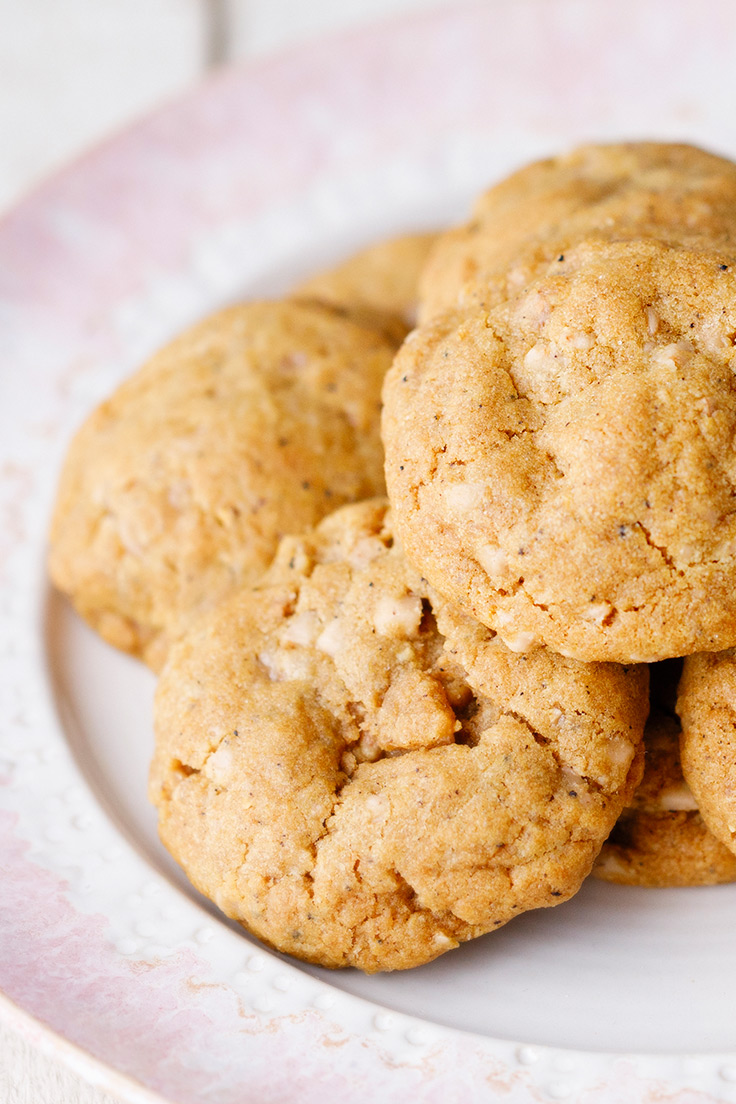 Products used in this recipe