This super white cake makes for a beautiful presentation with the contrast of bright cranberry filling against the pure white cake and frosting. Cranberry Compound boosts the cranberry flavor and color and our super-concentrated Vanillin Extract adds vanilla flavor to the cake and the frosting without affecting the crisp white. Makes one 8" layer cake.
Ingredients
CAKE
2 boxes white cake mix
2½ cups water
⅔ cup oil
⅔ cup egg whites (from about 5 eggs or store-bought)
CRANBERRY FILLING
FINISHING TOUCHES
SPECIAL EQUIPMENT
Directions
CAKE
Prepare and bake cake as directed on packaging, adding Vanillin Extract with the wet ingredients.
Let cool completely while preparing Cranberry Filling.
CRANBERRY FILLING
In a small saucepan place the cranberries, sugar, water, and salt. Bring to a boil then reduce the temperature to medium and cook, stirring, until the berries have burst.
Reduce the heat to low and cook for 10-12 minutes.
Remove from the heat and add Madagascar Bourbon Vanilla, Lemon Zest Oil Extract, Cranberry Compound, and butter. Set aside to cool slightly.
Transfer cooled cranberry mixture to a food processor (or use a hand blender) and pulse quickly just until the berries are slightly broken. Keep some of the berries whole so the mixture has some texture.
Cool to room temperature and chill overnight in a covered container.
ASSEMBLY
Spread a very thin layer of buttercream over one cooled cake layer, then pipe a circle of buttercream around the outer edge to create a barrier for the Cranberry Filling.
Spread half of the Cranberry Filling into the circle and spread to the edges of the buttercream circle.
Place a second layer of cake onto the bottom layer and repeat the very thin layer and circle of buttercream and the Cranberry Filling.
Top with the third layer of cake and crumb coat the whole cake before chilling for 30 minutes.
Cover the cake with the final layer of buttercream and chill for 30-45 minutes.
Decorate with sugared rosemary sprigs and fresh cranberries for a festive finish.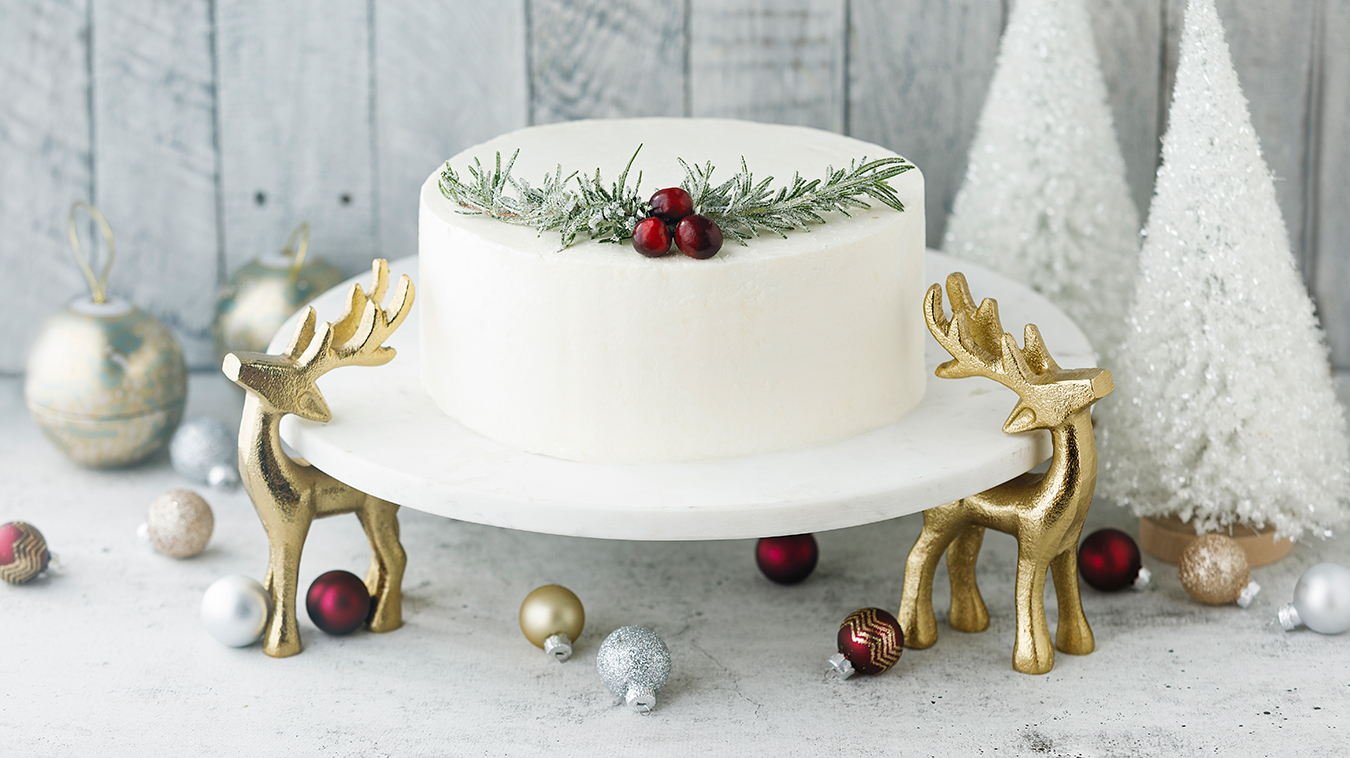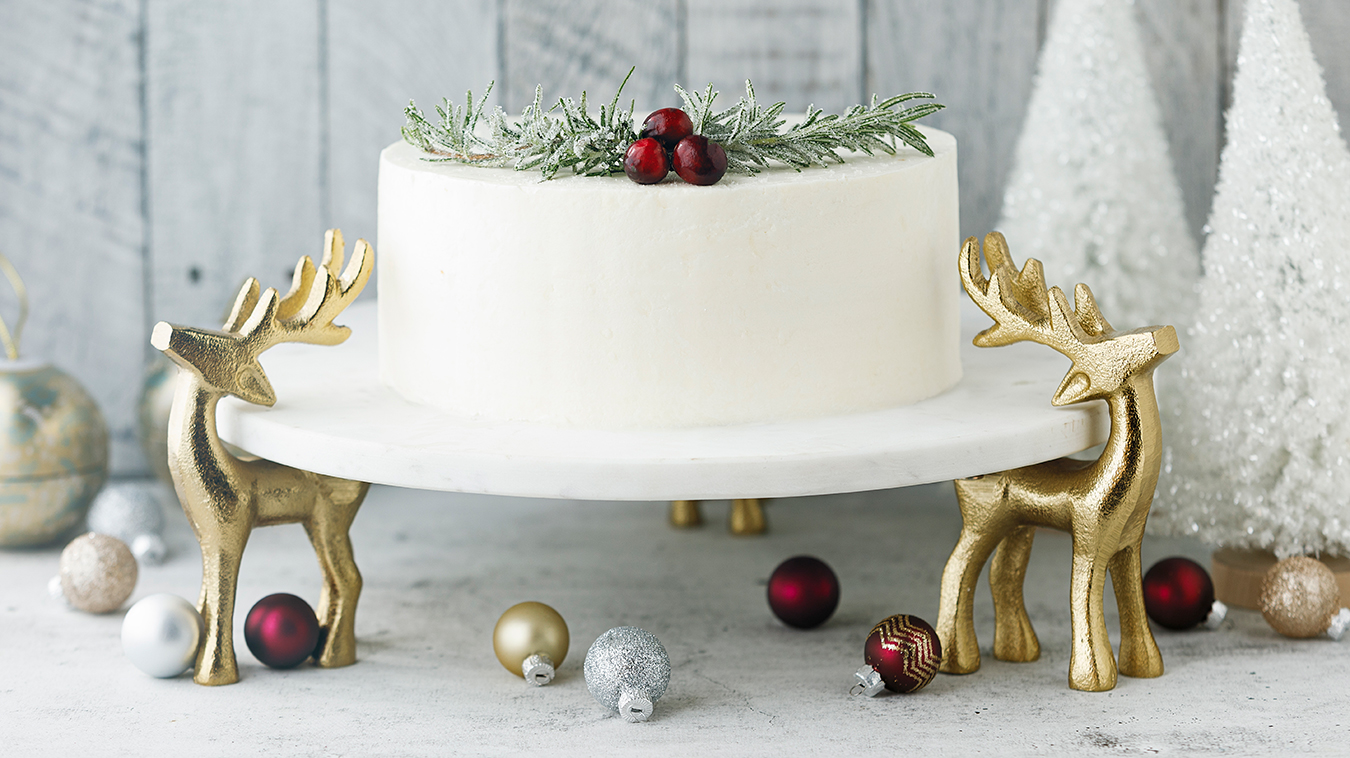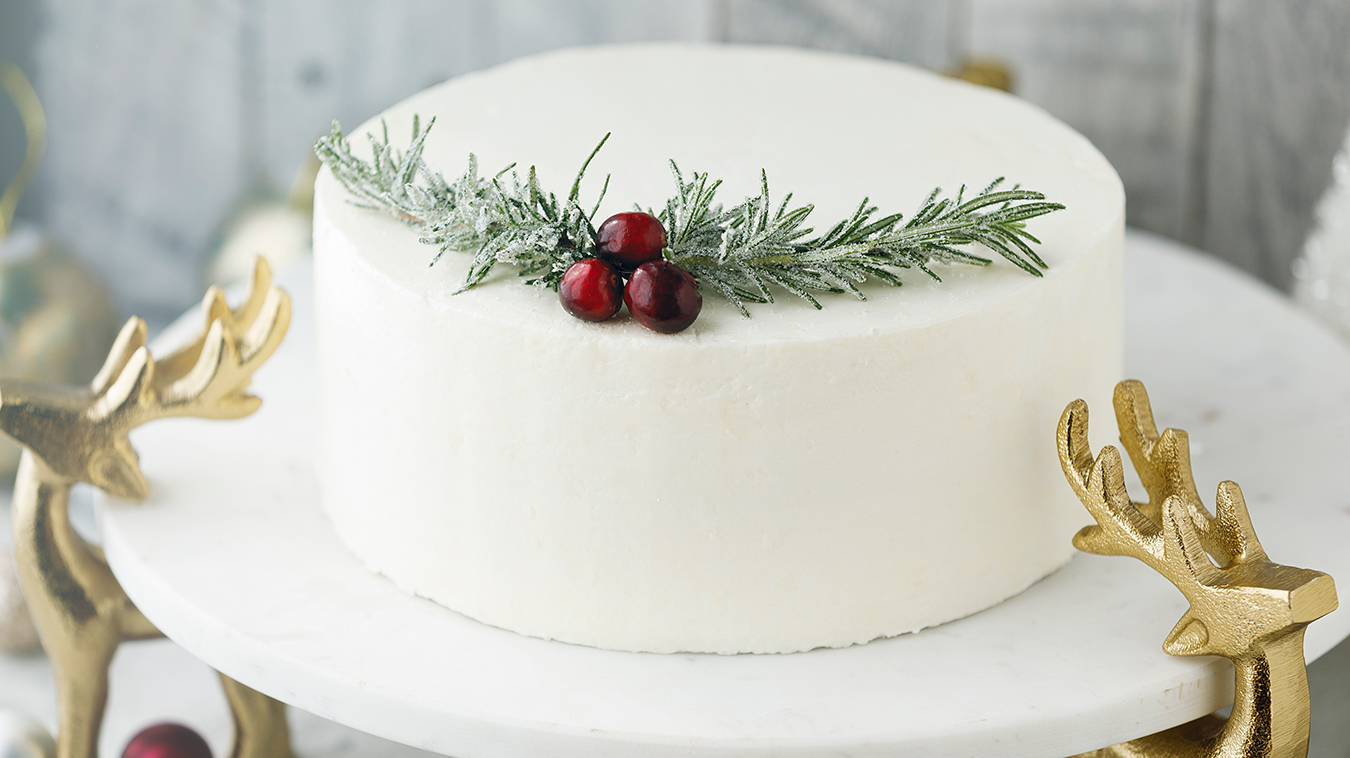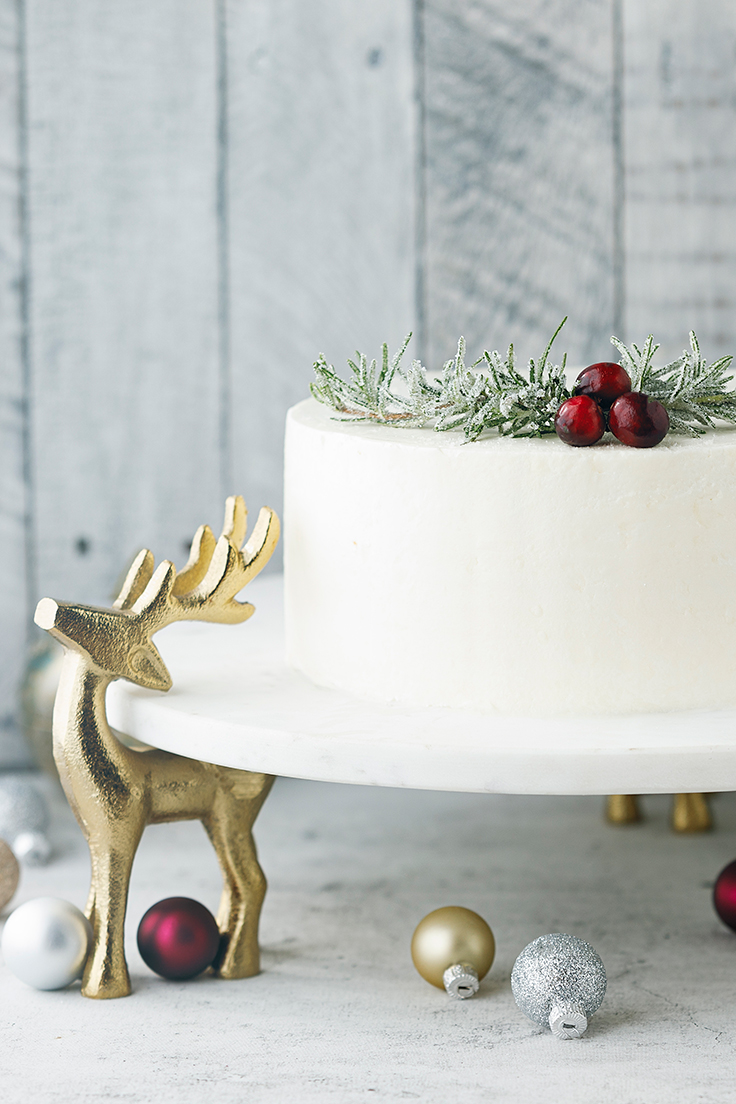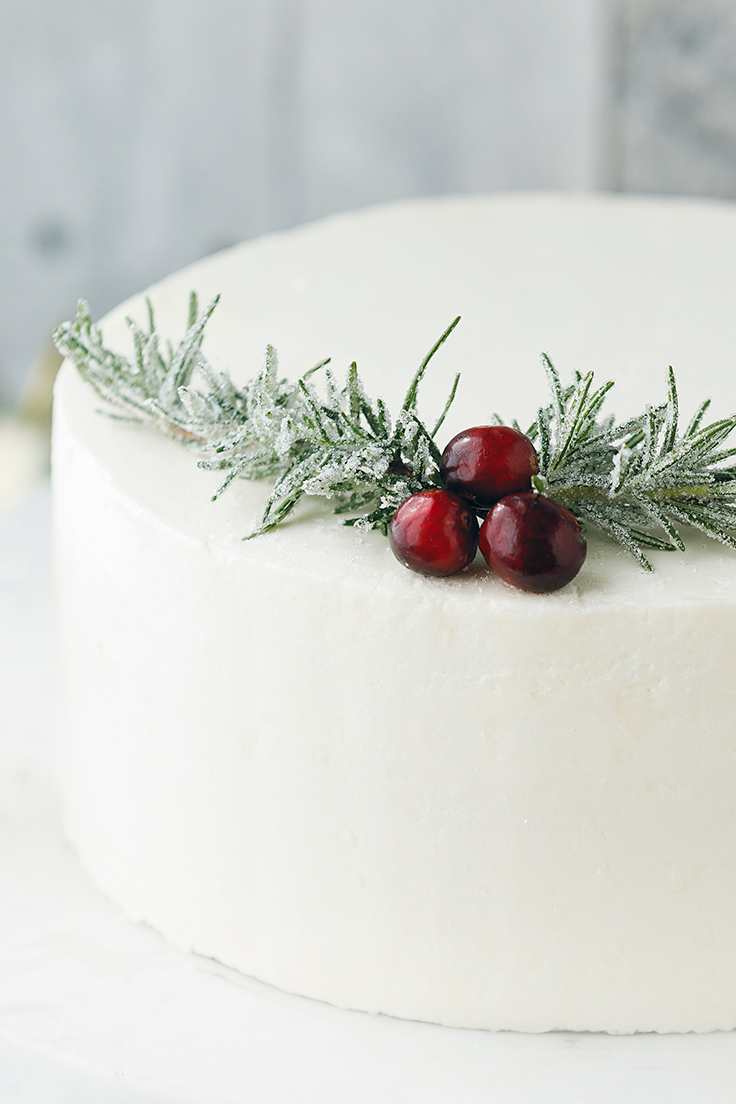 Products used in this recipe