Conversation hearts are a fun treat for Valentine's Day, it isn't often your desserts communicate so clearly! We used Rosanna Pansino's recipe for these cookies and topped them with our favorite Massamoretti Rolling Fondant tinted to a few perfect pastel shades. Makes about 3 dozen cookies.
Ingredients
3 cups all purpose flour
1 tsp baking powder
⅛ tsp salt
1 cup (2 sticks) unsalted butter, room temperature
1½ cups sugar
2 eggs
Directions
Mix dry ingredients together and set aside.
In a stand mixer or bowl, cream butter and sugar together. Scrape down the sides of the bowl.
Add eggs, one at a time, scrape down again. Incorporate extracts.
Combine dry ingredients to wet in two batches.
Halve the dough and wrap it in plastic wrap. Refrigerate for a minimum of one hour.
Preheat the oven to 350℉.
Roll the dough out to ¼" thickness and use the cutter of your choice.
Place on a sheet pan lined with parchment paper and bake for about 12 minutes.
Cool completely before decorating.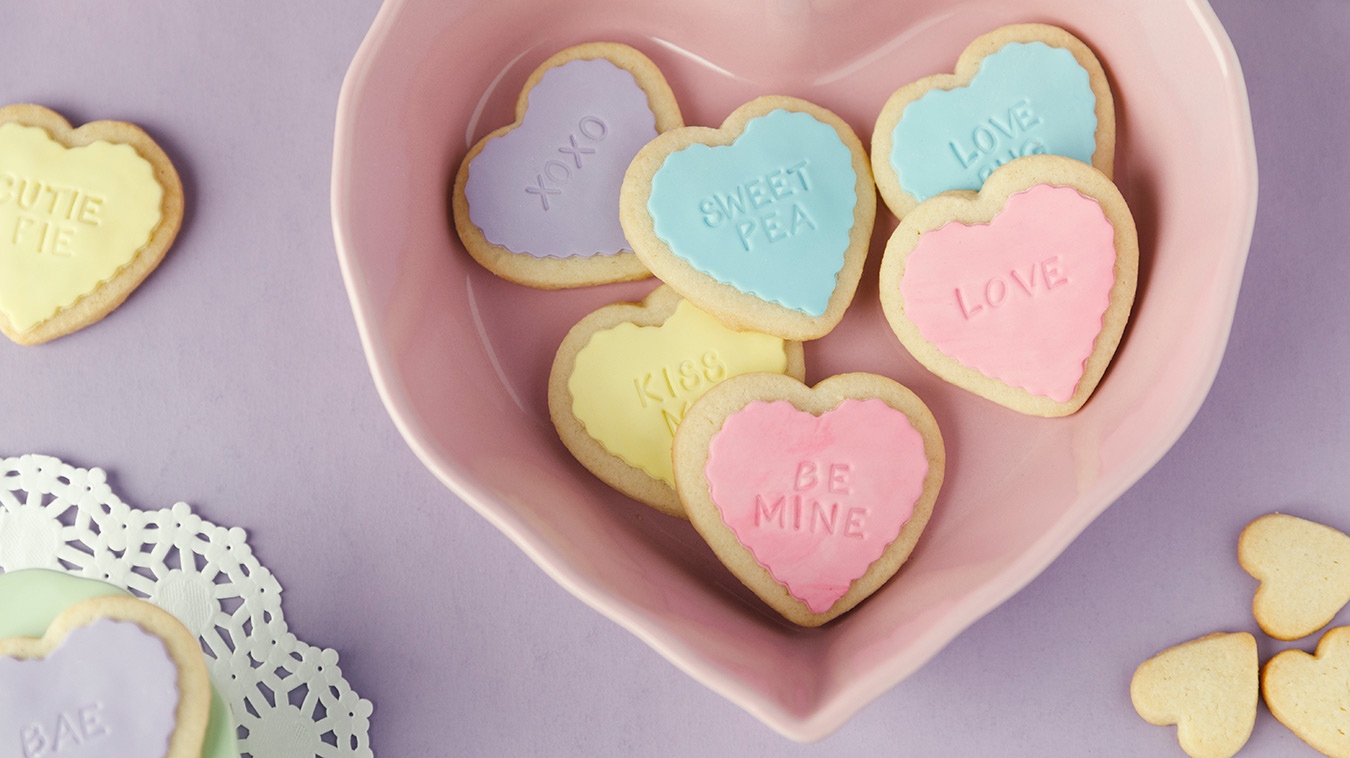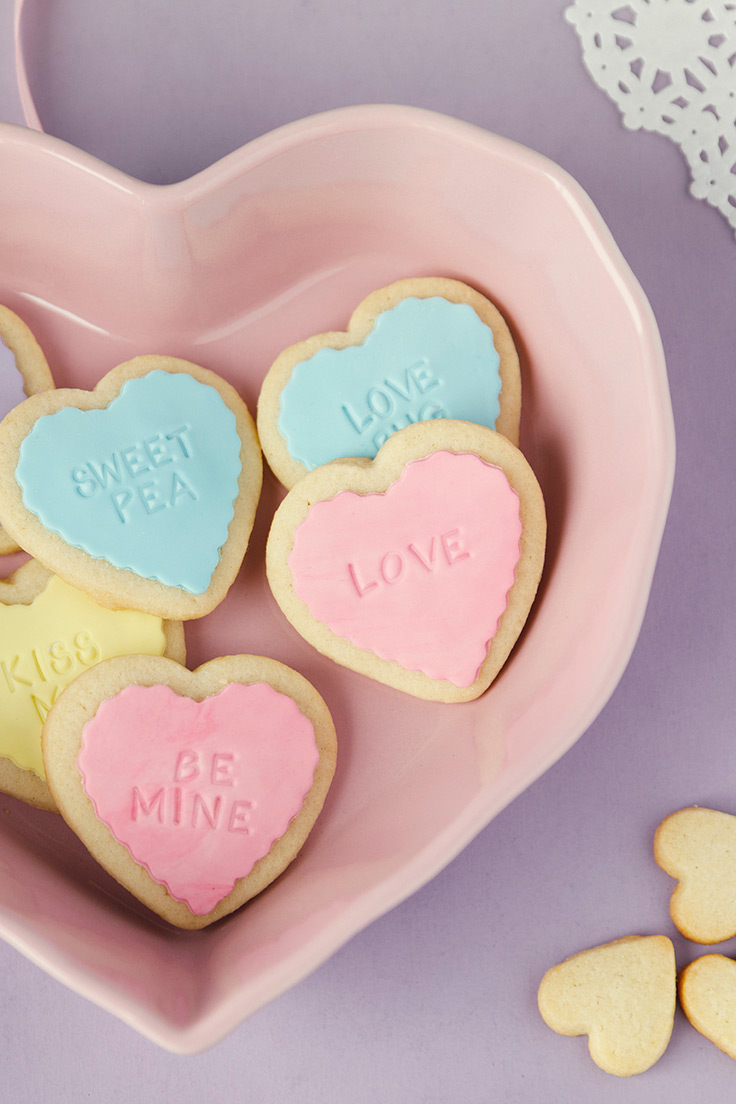 Products used in this recipe