If key lime pie were shipwrecked on a tropical island, we imagine it would taste something like this! Makes one tart.
Ingredients
GRAHAM CRACKER TART CRUST
2 tbsp sweetened shredded coconut
2 tbsp brown sugar
5 tbsp butter, melted
COCONUT LIME CURD
1½ cups coconut milk, divided
1 cup sugar
¼ cup cornstarch
¼ cup fresh lime juice
6 egg yolks
¼ cup (½ stick) butter, cubed
FINISHING TOUCHES
SPECIAL EQUIPMENT
Directions
GRAHAM CRACKER TART CRUST
Preheat the oven to 325℉.
Combine all ingredients for the crust and press into a tart pan, going up the sides to make an even edge at the top.
Bake the crust for 15-18 minutes.
Let cool while you prepare the filling. Leave the oven on.
COCONUT LIME CURD
In a saucepan over medium heat, stir 1 cup of the coconut milk and the sugar until the sugar is dissolved.
In a separate bowl whisk together the cornstarch and remaining coconut milk until smooth.
Pour the cornstarch slurry into the saucepan and add the lime juice. Cook, stirring, until it simmers.
Off the heat, temper in the eggs, return the mixture to medium heat and cook to 179℉, stirring constantly.
Off the heat, add the butter and Lime Zest Oil Extract and stir to combine.
Pour the mixture into the tart shell and bake at 325℉ for 15 minutes.
Cool and chill for at least 3 hours or overnight.
Top with whipped cream and lime zest.
TIPS: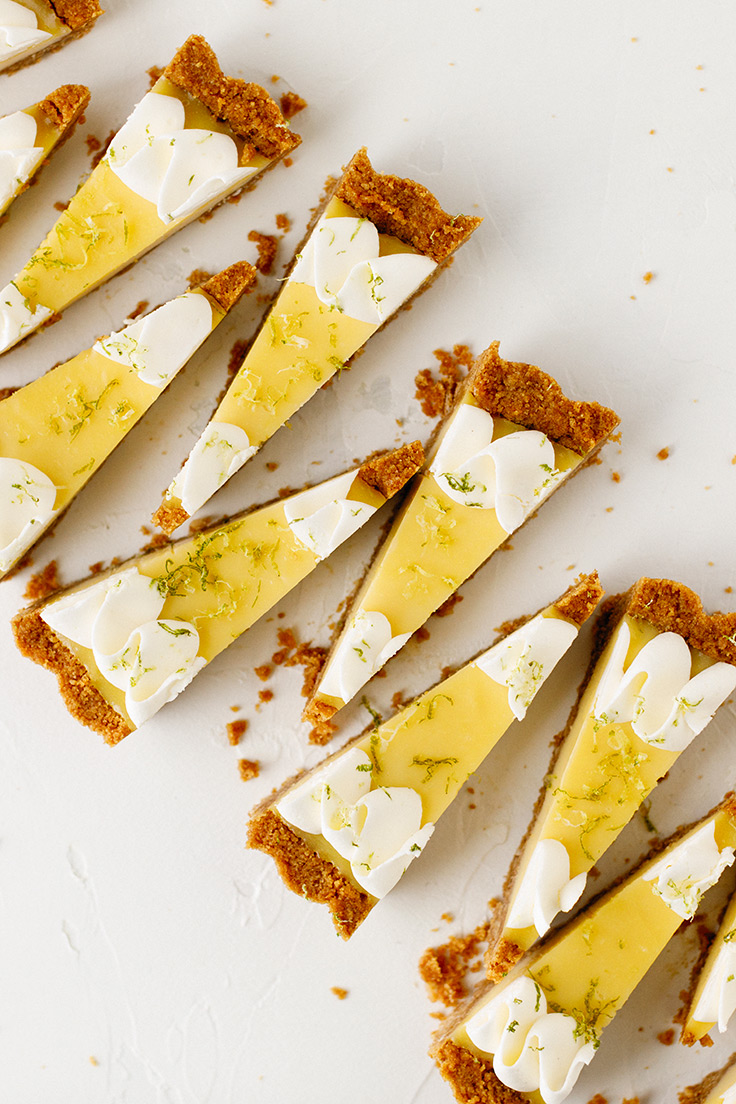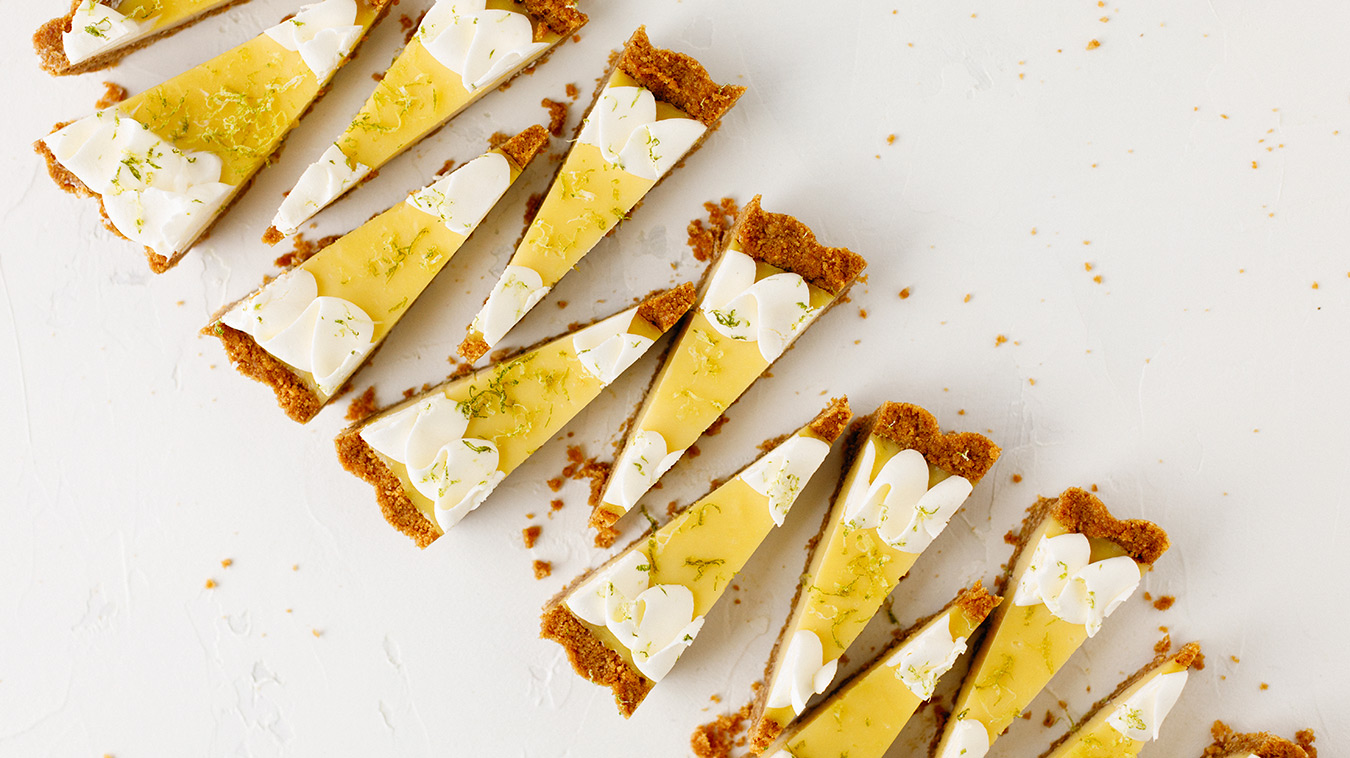 Products used in this recipe