These blondies are deliciously chewy with crunchy bites from the nuts and candies. Macadamia nuts are a nice subtle flavor and the Christmas M&M's lend a faint and unexpected peppermint flavor here and there, but the true star is our Madagascar Bourbon Vanilla. Using more than usual, it adds a special flavor to these can't-eat-just-one snacks! Makes 12 Christmas tree blondies.
Ingredients
MACADAMIA NUT BLONDIES
1¼ cups flour
1 tsp baking powder
½ tsp salt
12 tbsp (1½ sticks) unsalted butter, melted
1½ cups brown sugar
2 eggs
1 cup chopped macadamia nuts
3 oz white chocolate, chopped
3 oz red & white M&M's
FINISHING TOUCHES
Directions
Preheat the oven to 350℉.
Spray and line a 9" x 13" baking dish with parchment paper, enough to have an overhang on the sides.
Whisk the flours, baking powder, and salt together in a bowl.
Combine the melted butter and brown sugar with a whisk.
Add the eggs and Madagascar Bourbon Vanilla and mix to combine.
Fold in the flour mixture, nuts, and M&M's.
Spread the mixture into the prepared pan and bake for 30-40 minutes until golden.
Let cool completely before cutting. These will cut neater if they are really cold, so letting them chill in the refrigerator for an hour after they have cooled from the oven will help you make sharp edges when cutting.
Lift the blondies out of the pan and cut into triangles.
Using an open star tip, begin at the top and pipe green frosting back and forth to the bottom of the "tree".
Decorate with sprinkles and devour!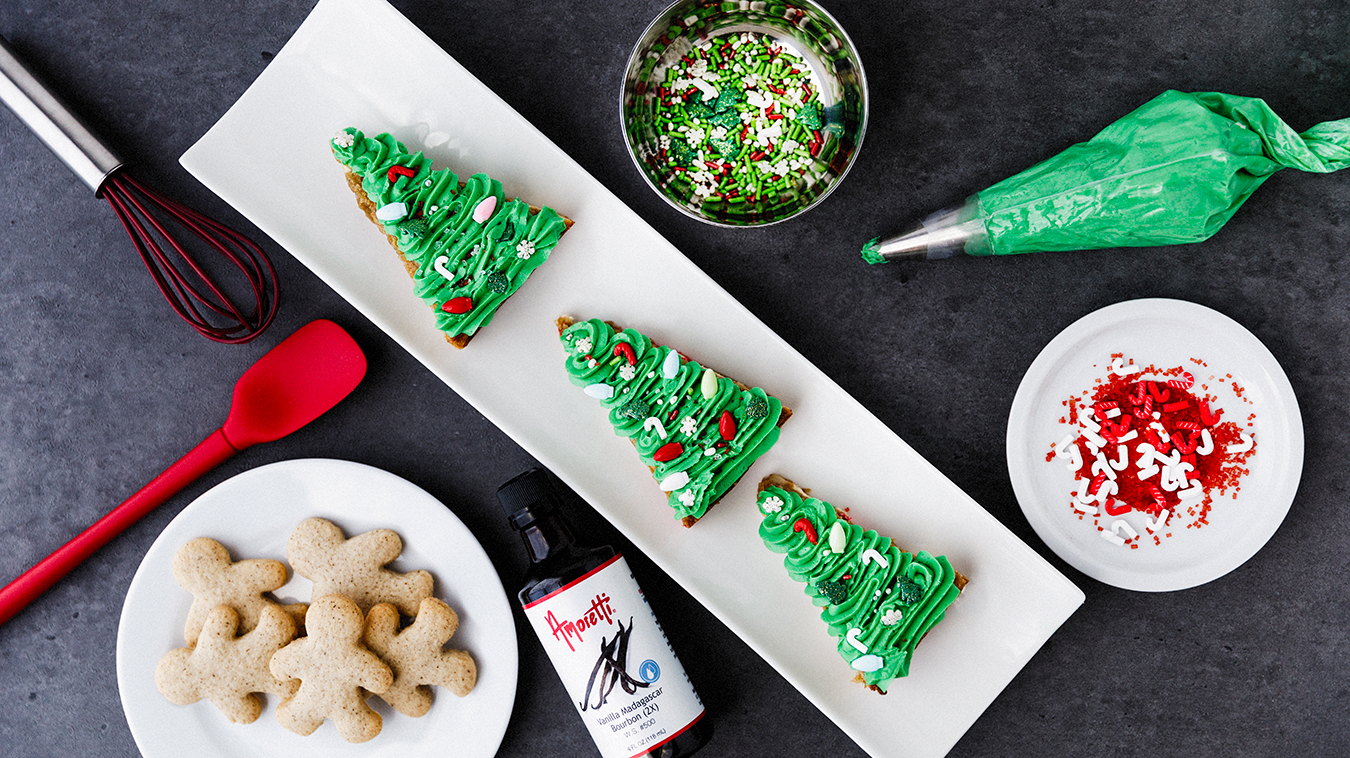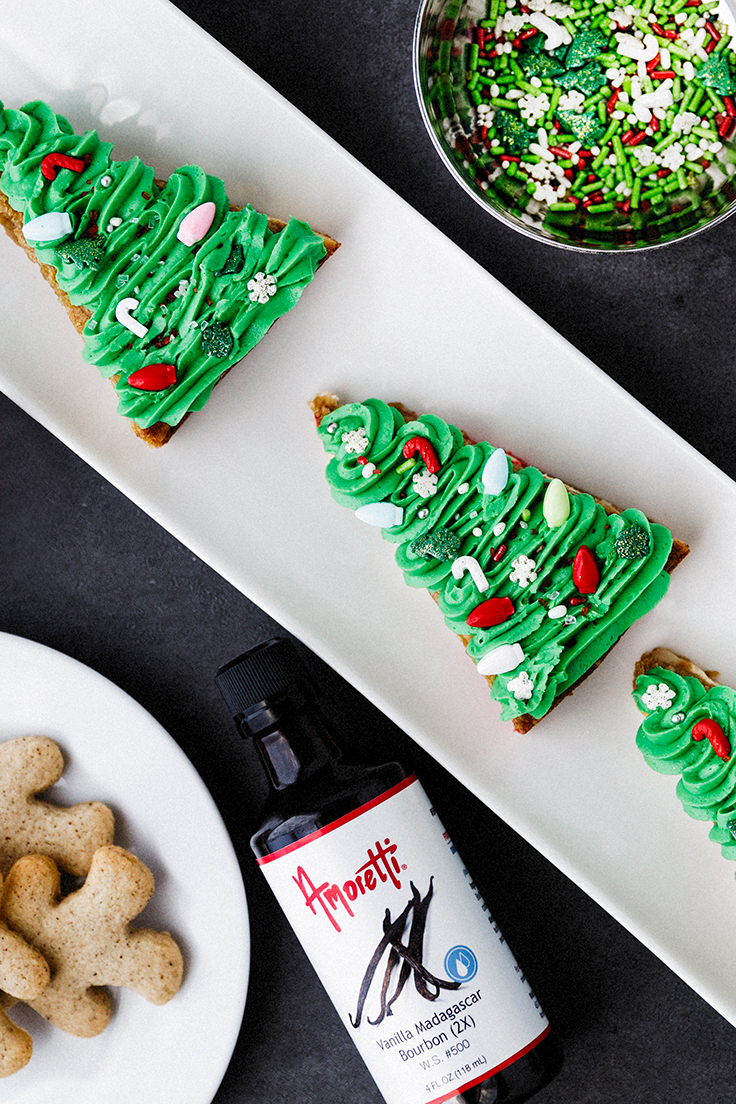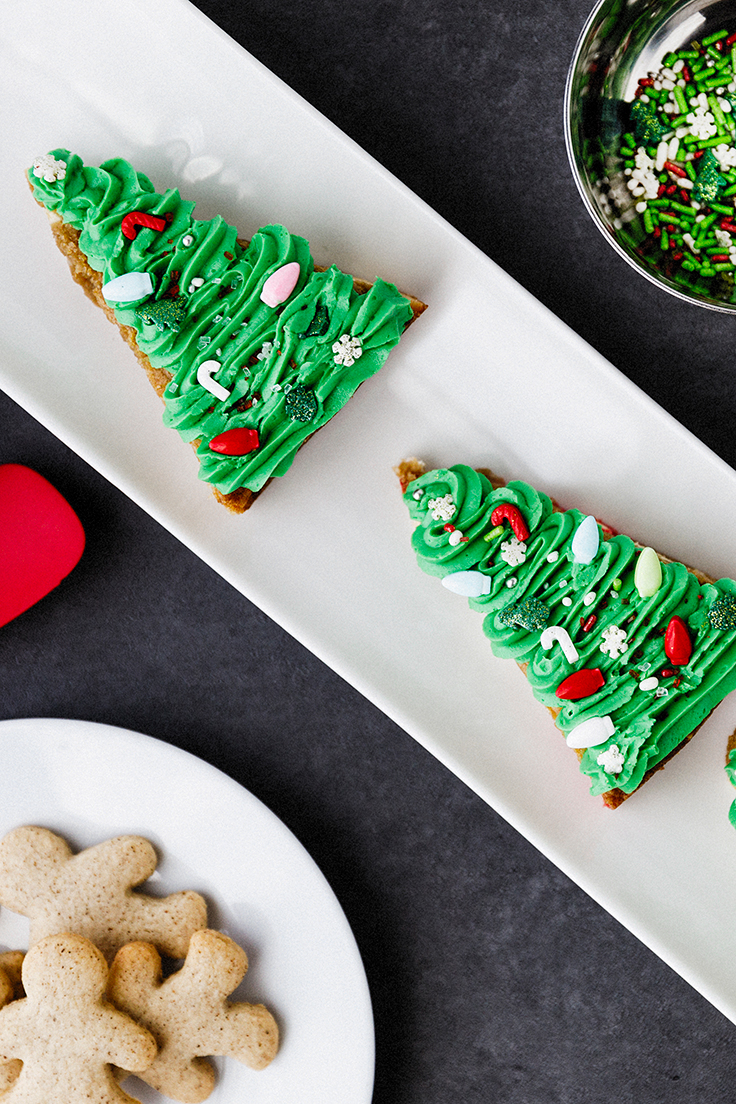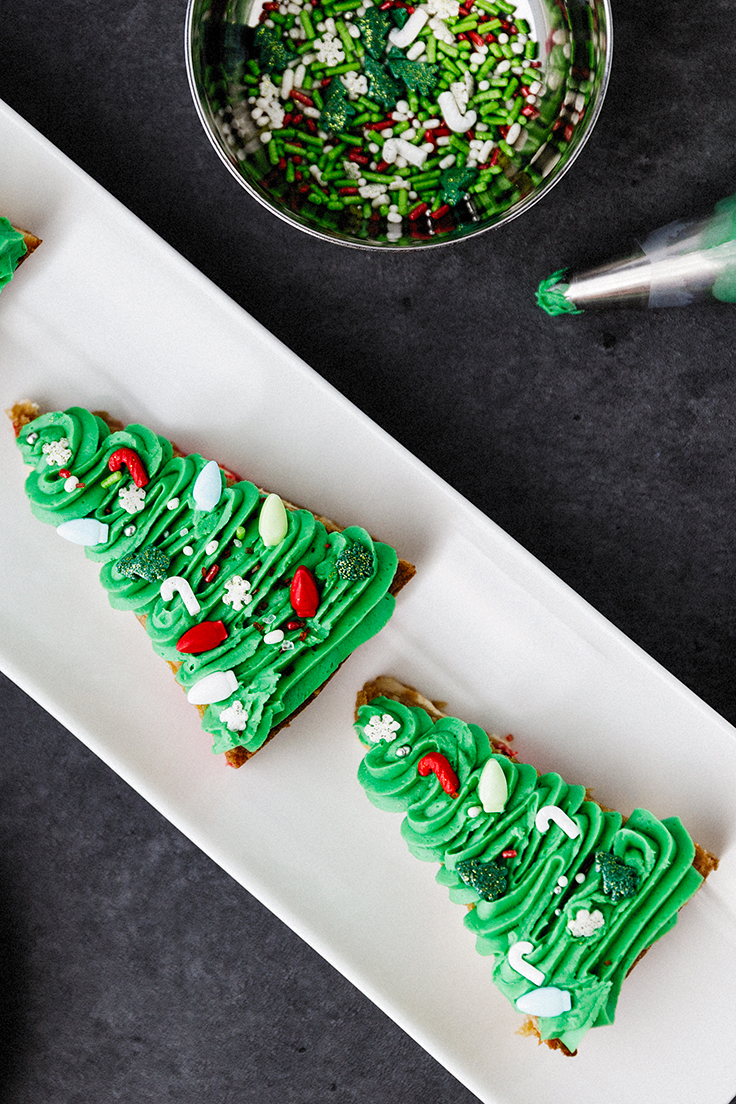 Products used in this recipe