Finnish Cardamom Orange Buns with French Toast Butter Filling are a special treat any time of day! Makes 10-14 buns.
Ingredients
CARDAMOM ORANGE BUNS
1 cup milk
7 tbsp butter
1 tsp salt
1 egg
2 cups bread flour
1¾ cup all-purpose flour
⅓ cup sugar
1 tbsp instant yeast
FRENCH TOAST BUTTER FILLING
1 cup (2 sticks) butter, room temperature
1 cup sugar
1 egg, lightly beaten, for egg wash
Directions
CARDAMOM ORANGE BUNS
Bring milk to a simmer then remove from heat.
Whisk in butter, salt, Cardamom and Natural Orange Extracts until butter is completely melted. Set aside until cool.
Whisk egg into cooled milk mixture.
Combine bread flour, all-purpose flour, sugar, and yeast in a large bowl.
Pour liquids into flour mixture and stir until a dough forms. Knead dough at least 10 minutes. Dough will look smooth and spring back when poked.
Set aside, loosely covered, for 1 hour.
Poke air bubbles out of the dough and divide evenly into 10-14 pieces. Roll each piece into a ball and place on a sheet pan.
Set aside, loosely covered, for 30 minutes.
Meanwhile, preheat oven to 400℉.
FRENCH TOAST BUTTER FILLING
Whip butter, sugar, and French Toast Artisan until smooth.
Place filling in a piping bag fitted with a small round tip.
Pierce the middle of a bun with the pastry tip and pipe in about 1½ tbsp of filling. Brush with egg wash.
Repeat with remaining dough balls.
Bake about 10 minutes, turning halfway through baking.
TIPS:
Cranberries make an excellent addition to these buns. Fold ⅔ cup dried cranberries into the dough with initial kneading.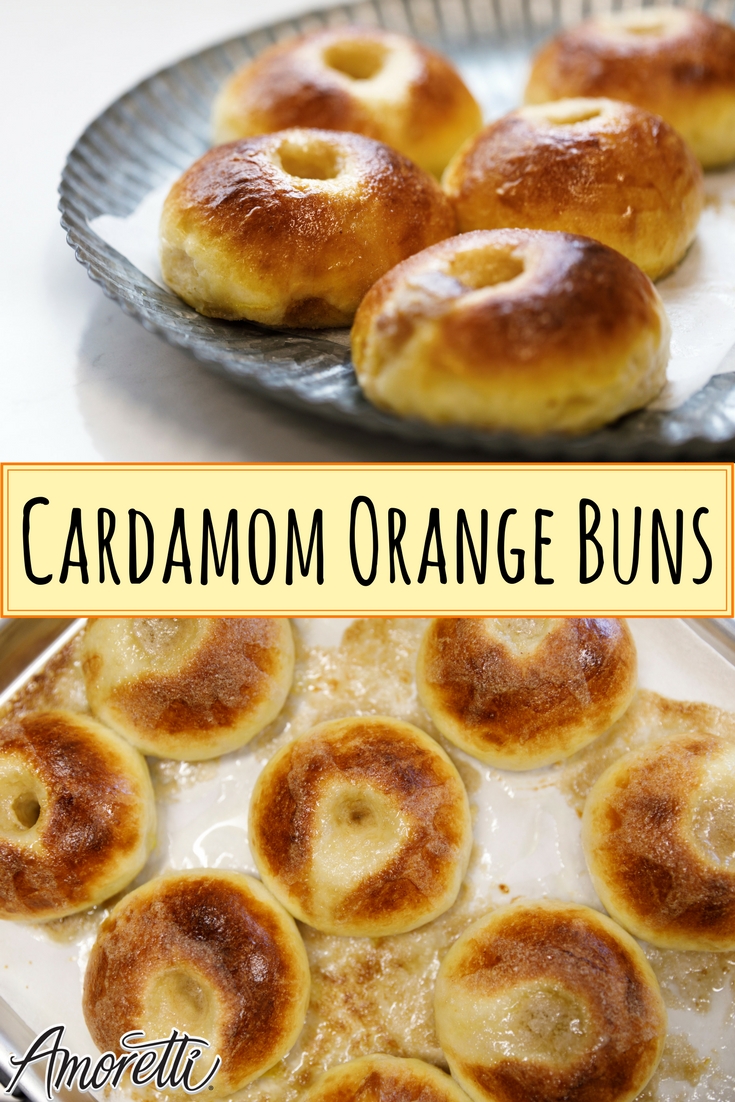 Products used in this recipe