Chocolate and coffee just belong together. And you deserve a baked treat that speaks to your chocolate-coffee love! With our Cappuccino-Tiramisu Cookies, you don't have to choose. The best part is these cookies take almost no time to make, are easy, and taste amazing! You'll satisfy that chocolatey, coffee craving while biting into an amazingly chewy cookie.
Ingredients
½ cup (1 stick) butter, softened
1½ cups brown sugar
⅓ cup light corn syrup
1 egg
2¼ cups all-purpose flour
1¼ tsp baking soda
¼ cup cocoa powder, sifted, optional for dusting
SPECIAL EQUIPMENT
Directions
Preheat oven to 350°F.
In a mixer with the paddle attachment, combine the butter, brown sugar, and corn syrup.
Mix for 2 minutes until thoroughly combined.
Add egg and Madagascar Bourbon Vanilla.
Add flour and baking soda. Mix to combine.
Add Cappuccino-Tiramisu Compound and mix just until combined.
Scoop dough on to a parchment-lined sheet pan.
Bake for 10 to 12 minutes.
Cool the cookies completely on the sheet pan.
Dust with cocoa powder and serve.
TIPS:
While mixing the ingredients, make sure to scrape the bowl regularly to ensure that all ingredients are incorporated.
These cookies are delicious with or without the cocoa powder on top!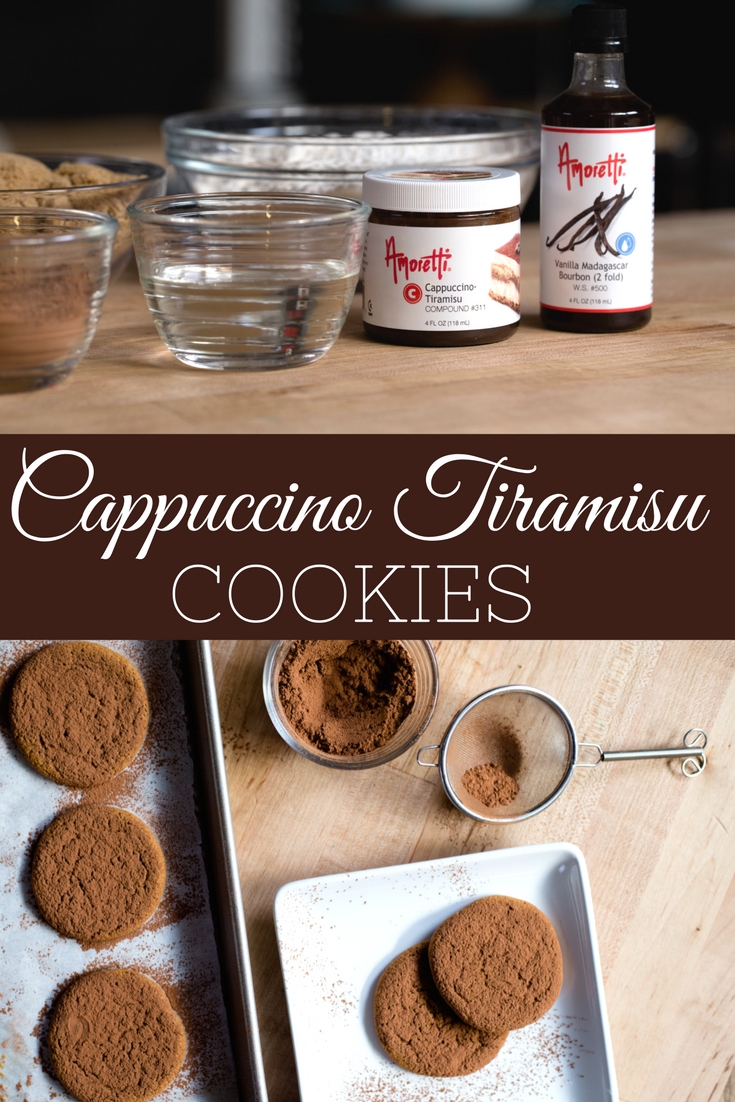 Products used in this recipe