These shortbread cookies have all the buttery melt-in-your-mouth-goodness of regular shortbread cookies with an added boost of pecan flavor from our Natural Pecan Flour and Butter Pecan Artisan! Makes about 50 cookies.
Ingredients
12 tbsp (1½ sticks) unsalted butter, room temperature
¾ cup brown sugar
2 tbsp + 1 tsp Amoretti® Butter Pecan Artisan
1½ cups all purpose flour
raw sugar, for topping
½ cup chopped pecans, for topping
Directions
Cream the butter and brown sugar.
Add Butter Pecan Artisan and mix.
Add Natural Pecan Flour and all purpose flour and mix until a dough forms.
Wrap and chill the dough for two hours or overnight.
Preheat the oven to 350℉.
Bring the dough to room temperature before rolling between two silpats or parchment papers to ¼" thickness.
Slide the silpat or parchment paper onto a sheet pan and cut out cookies using a 2" scalloped or fluted edge cookie cutter.
Place the dough and cutouts as they are in the freezer, without removing them from the sheet pan, and chill for 5-7 minutes.
Lift away the extra dough around the cut outs to keep the shape of each cookie. Run a scraper or spatula under each cookie and it place onto a clean silpat or parchment-lined sheet pan.
Brush a small amount of water over the top of each cookie, sprinkle with raw sugar and place a bit of chopped pecan pieces in the center.
Bake for 10-12 minutes, turning the pan halfway through baking.
Let cool and serve.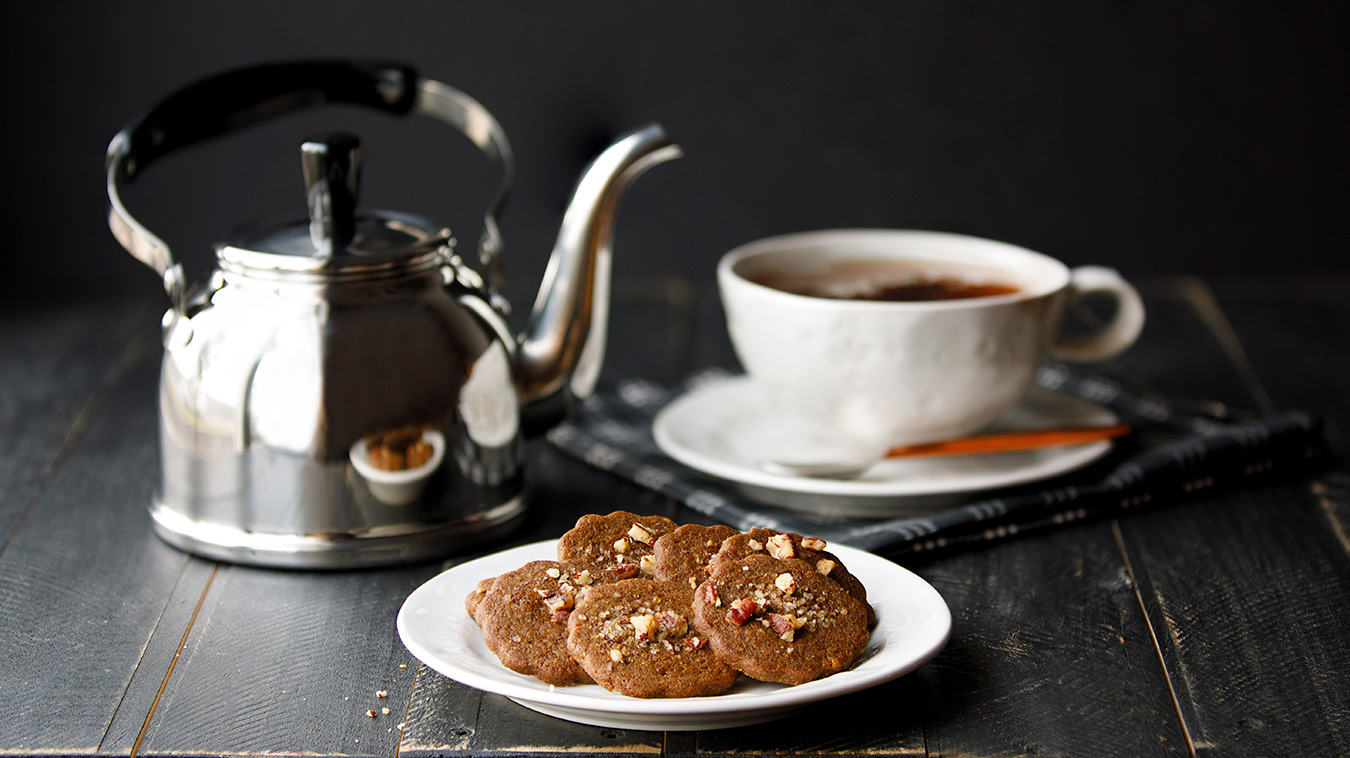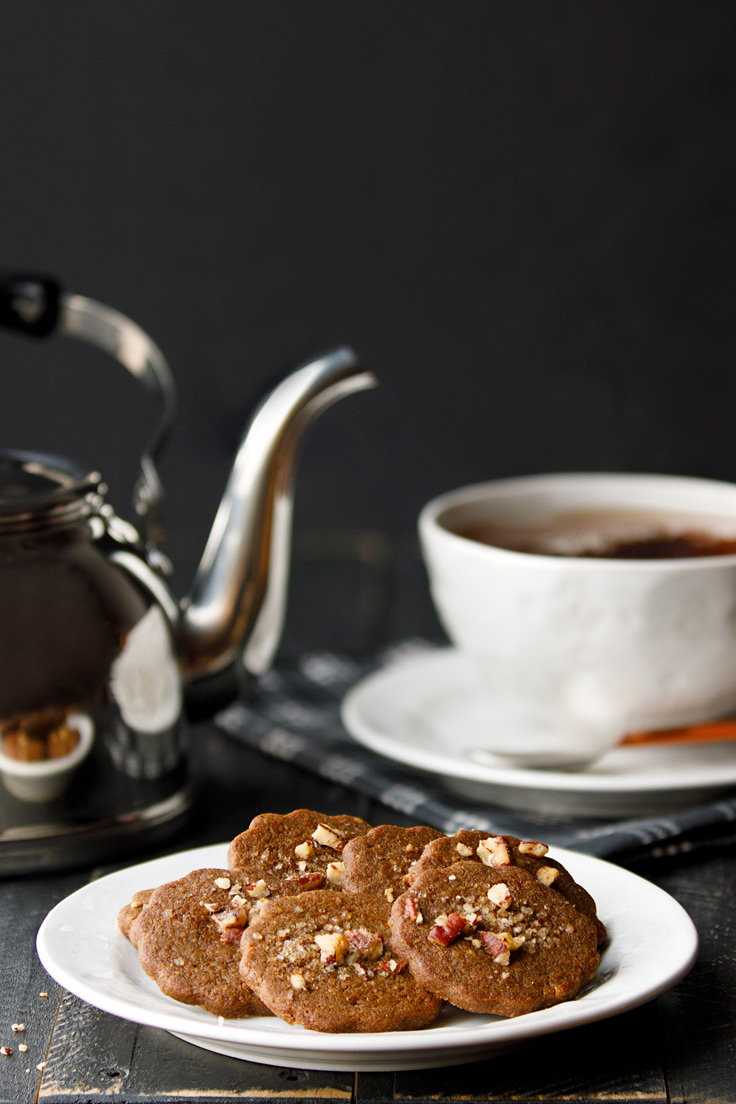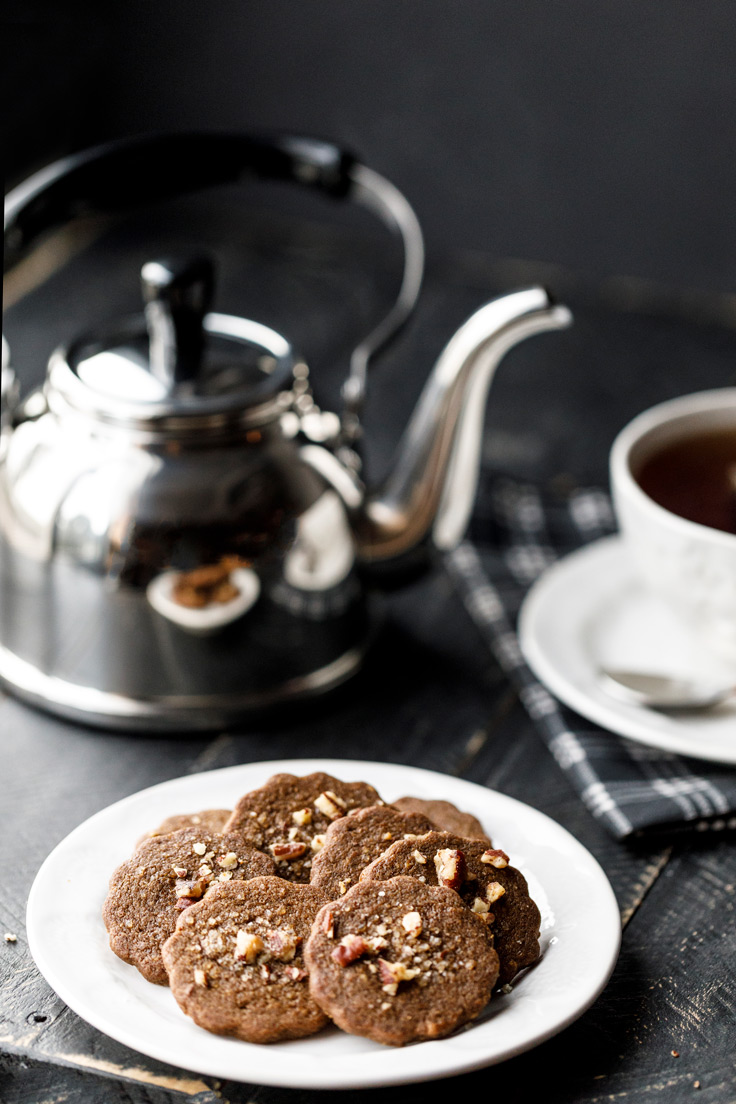 Products used in this recipe