Makes one 8" coffee cake, about 10-12 servings.
Ingredients
STREUSEL
COFFEE CAKE
1¾ cups flour
1 tsp baking powder
½ tsp baking soda
½ tsp salt
½ cup brown sugar
¼ cup sugar
¾ cup brown butter, see tips
¼ cup whole milk
2 eggs
¾ cup sour cream
DRIZZLE
½ cup powdered sugar
1½ tbsp cream
SPECIAL EQUIPMENT
Directions
Preheat the oven to 350℉.
Lightly spray an 8" round baking dish with nonstick cooking spray and set aside.
STREUSEL
Combine brown sugar, Almond Flour, flour, and cinnamon. Stir with a fork to mix thoroughly.
Pour brown butter and Madagascar Bourbon Vanilla into the dry streusel ingredients and combine. Set aside.
COFFEE CAKE
In a large bowl, combine flour and Almond Flour, baking powder, baking soda, salt, sugar, and brown sugar.
Pour browned butter into another large bowl, add Mascarpone Compound, Cinnamon Bun Milk Chocolate Spread, and Madagascar Bourbon Vanilla; whisking to combine.
Add the milk a little at a time, whisking.
Temper in the eggs and then add the sour cream, whisking to combine.
Make a well in the center of the dry ingredients and pour in the wet ingredients. Gently fold the mixture with a spatula until no flour shows.
Spoon half of the batter into the prepared pan, sprinkle with half of the streusel, then add the remaining batter and top with remaining streusel.
Bake for 55-60 minutes, checking doneness with a knife or toothpick. Let cool completely.
Whisk together the powdered sugar and cream. Drizzle over the top of the cooled coffee cake.
TIPS:
Brown Butter In a deep medium saucepan melt 1 cup (2 sticks) butter over medium heat, swirling the pan occasionally. Once the crackling of the butter stops and the butter is browned, strain it through a fine-mesh strainer into a glass measuring cup to cool for a few minutes.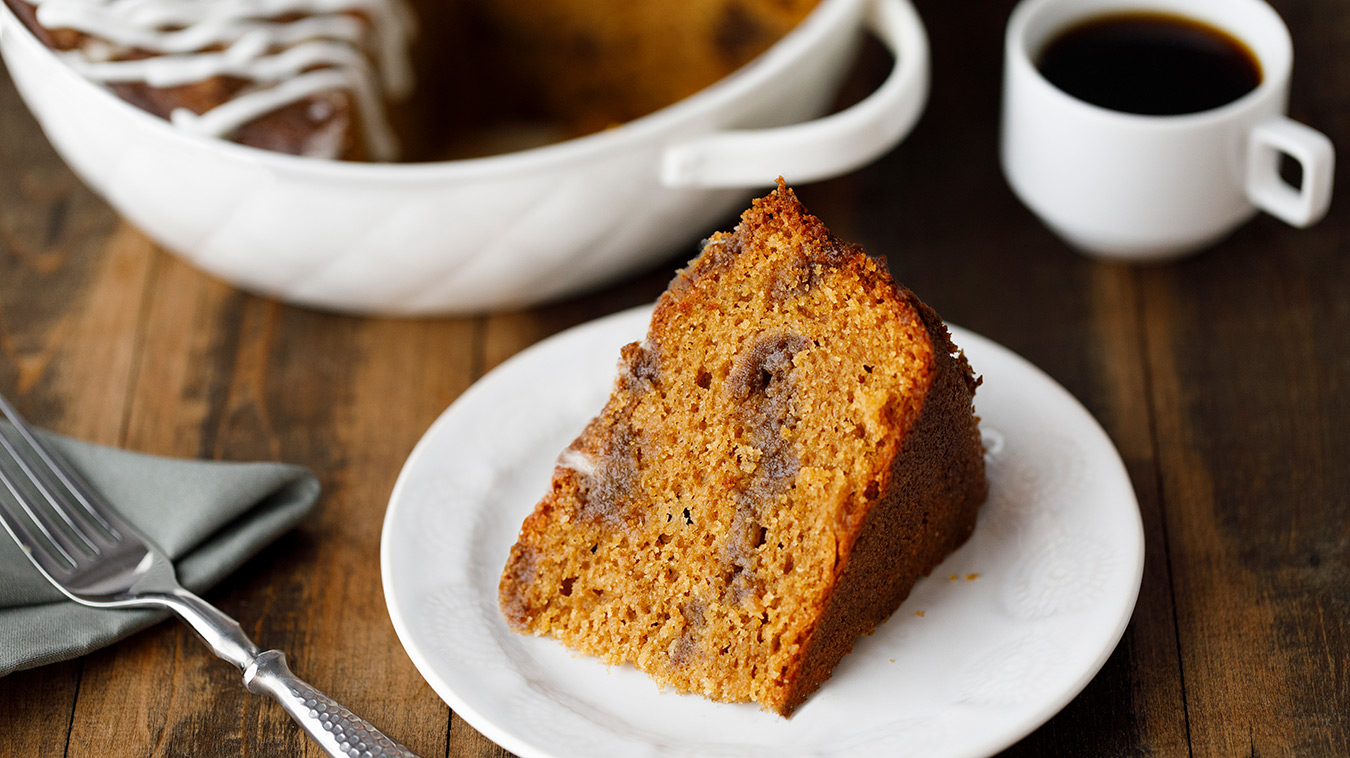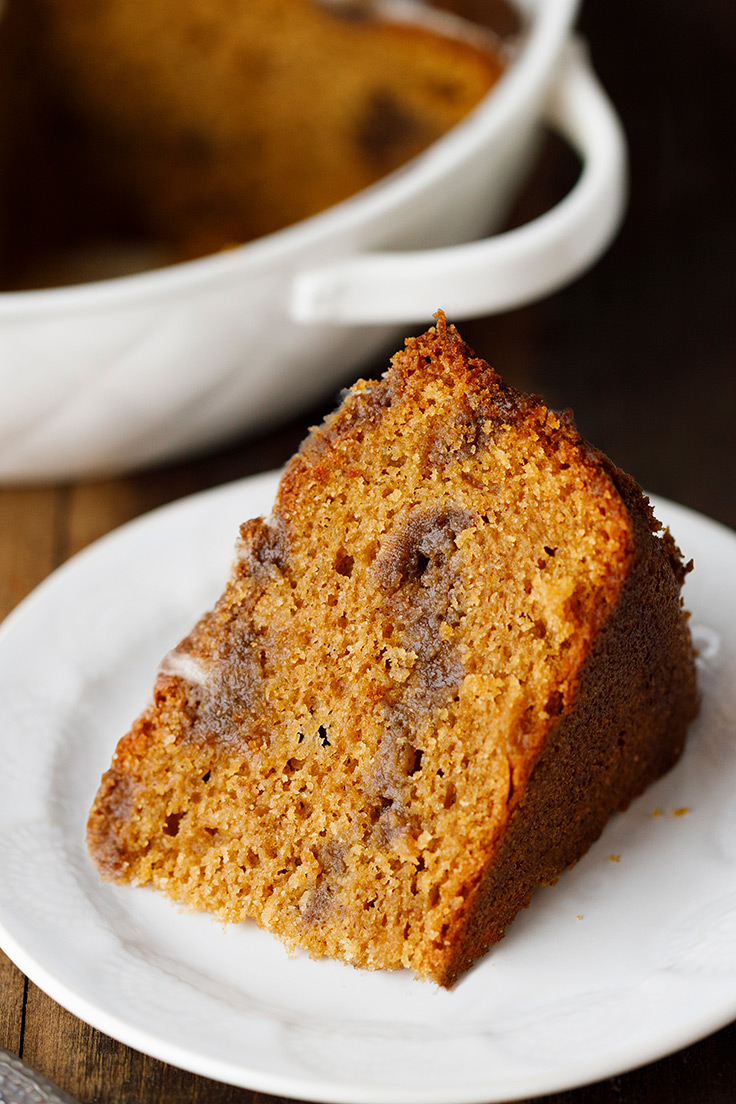 Products used in this recipe