National S'mores Day calls for a serious upgrade for your afternoon coffee! With no less than 6 marshmallow-y additions (including our favorite Toasted Marshmallow Artisan!) and garnishes piled high, this sweet treat walks the delicious line between drink and dessert. Makes 2 servings.
Ingredients
TOASTED MARSHMALLOW WHIPPED CREAM
⅓ cup heavy cream
¼ cup marshmallow fluff
BLENDED S'MORES COFFEE
½ cup milk
2 shots espresso
1 cup coffee, frozen overnight in an ice cube tray
FINISHING TOUCHES
SPECIAL EQUIPMENT
piping bag fitted with a tip of your choice
creme brulee torch
Directions
Whip heavy cream, marshmallow fluff, and Toasted Marshmallow Artisan until medium peaks form. Place in a piping bag with tip of your choice and refrigerate until coffee is ready.
Blend milk, espresso, S'mores Artisan, Toasted Marshmallow Syrup, and coffee ice cubes until slushy.
Spread the marshmallow fluff along the outside of the two glasses and toast with a torch.
Divide coffee between glasses and top with Toasted Marshmallow Whipped Cream.
Garnish with chocolate wafer straws, marshmallow fluff (torched for extra fun!), and toasted marshmallow skewers. Drizzle with Dark Chocolate Syrup and sprinkle with Natural Graham Cracker Cookie Crumbs if desired.
Enjoy!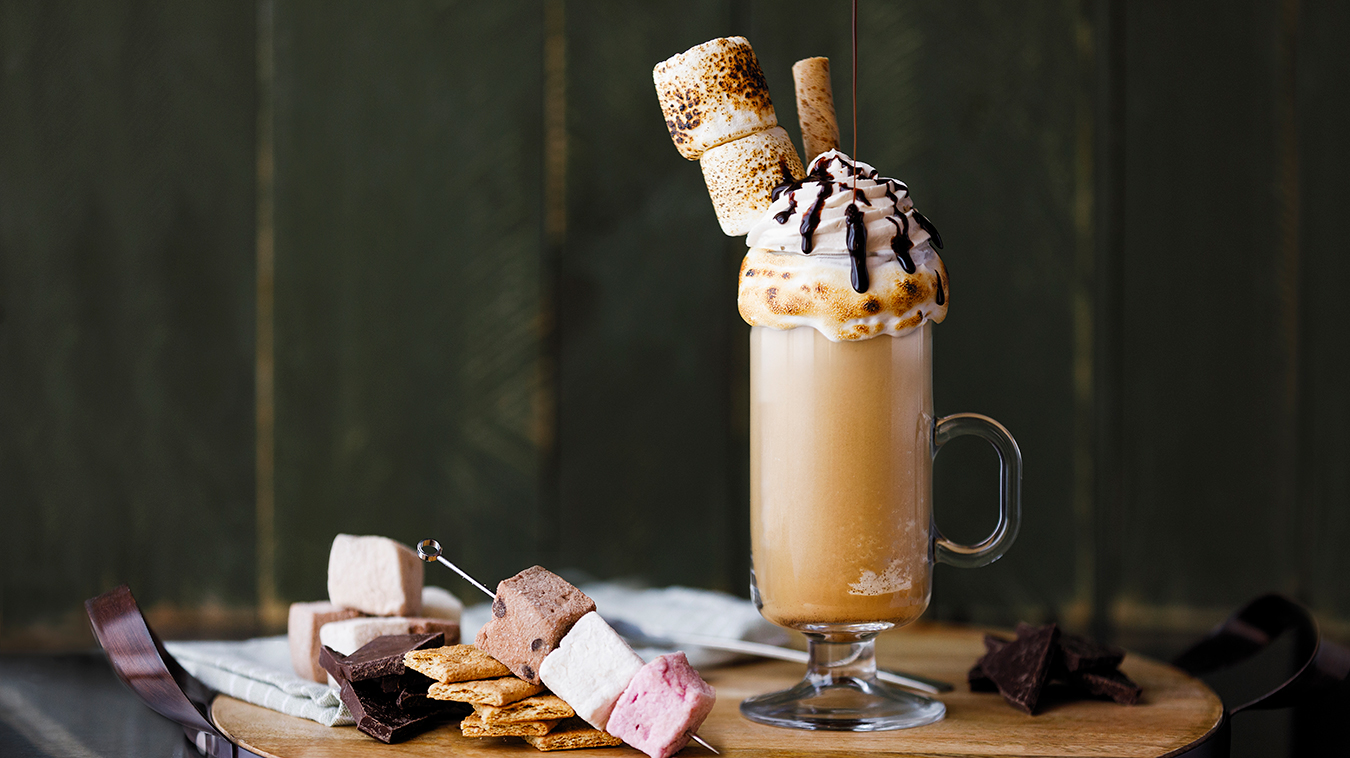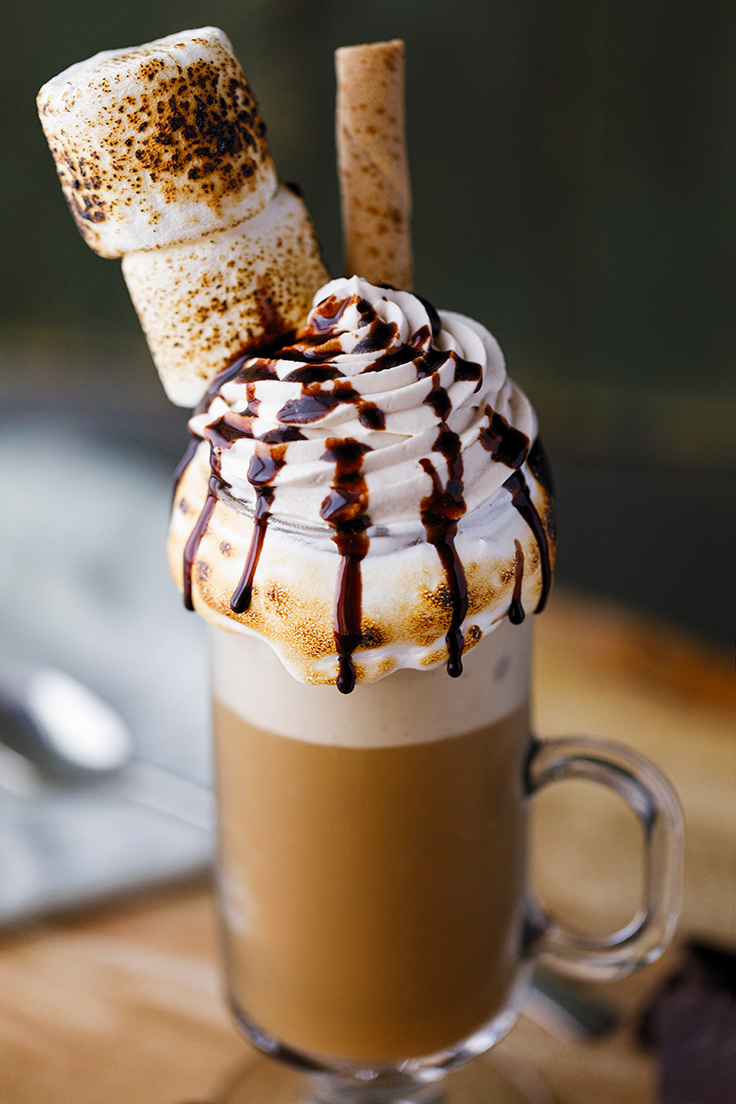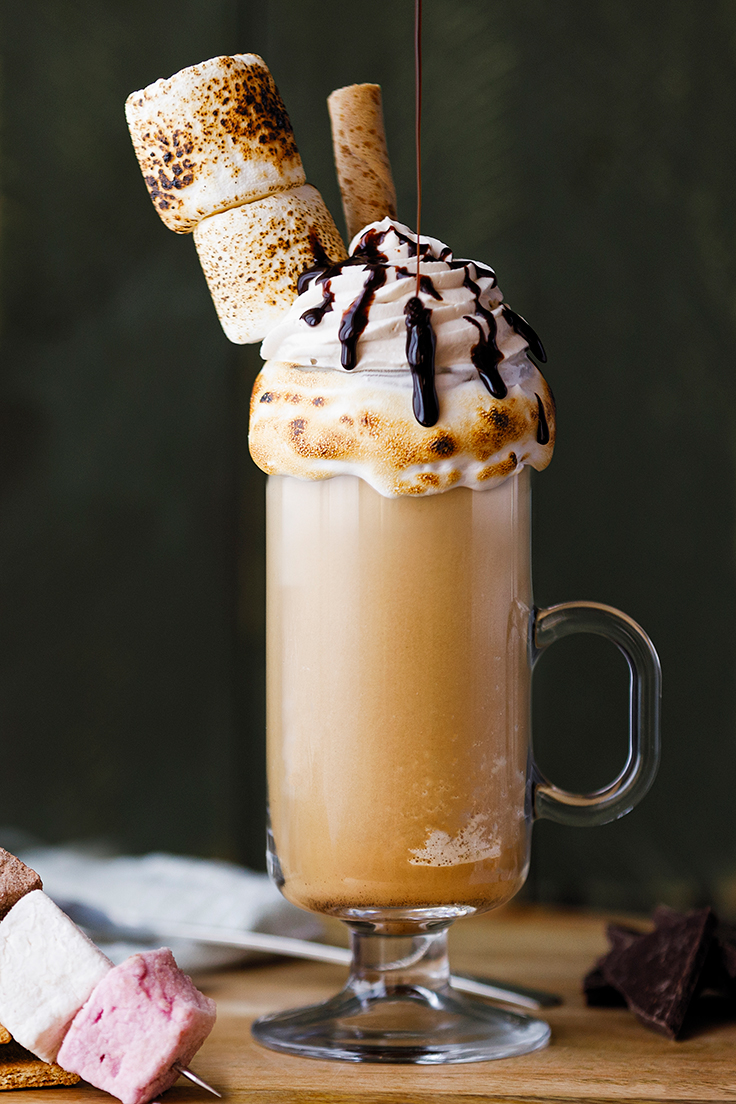 Products used in this recipe