Finally, a protein shake that you will enjoy! Its fun flavor separates it from all the dull, boring protein shakes out there!
Ingredients
1 banana, sliced and frozen
¼ cup almond milk
1 serving vanilla protein powder
2 tsp rainbow sprinkles, extra for decoration
Directions
Combine banana, almond milk, Natural Birthday Cake Extract, Blue Agave Nectar, and protein powder in a blender and blend until smooth.
Add in sprinkles and lightly blend just until mixed.
Pour and serve!
Add more sprinkles on top for extra fun!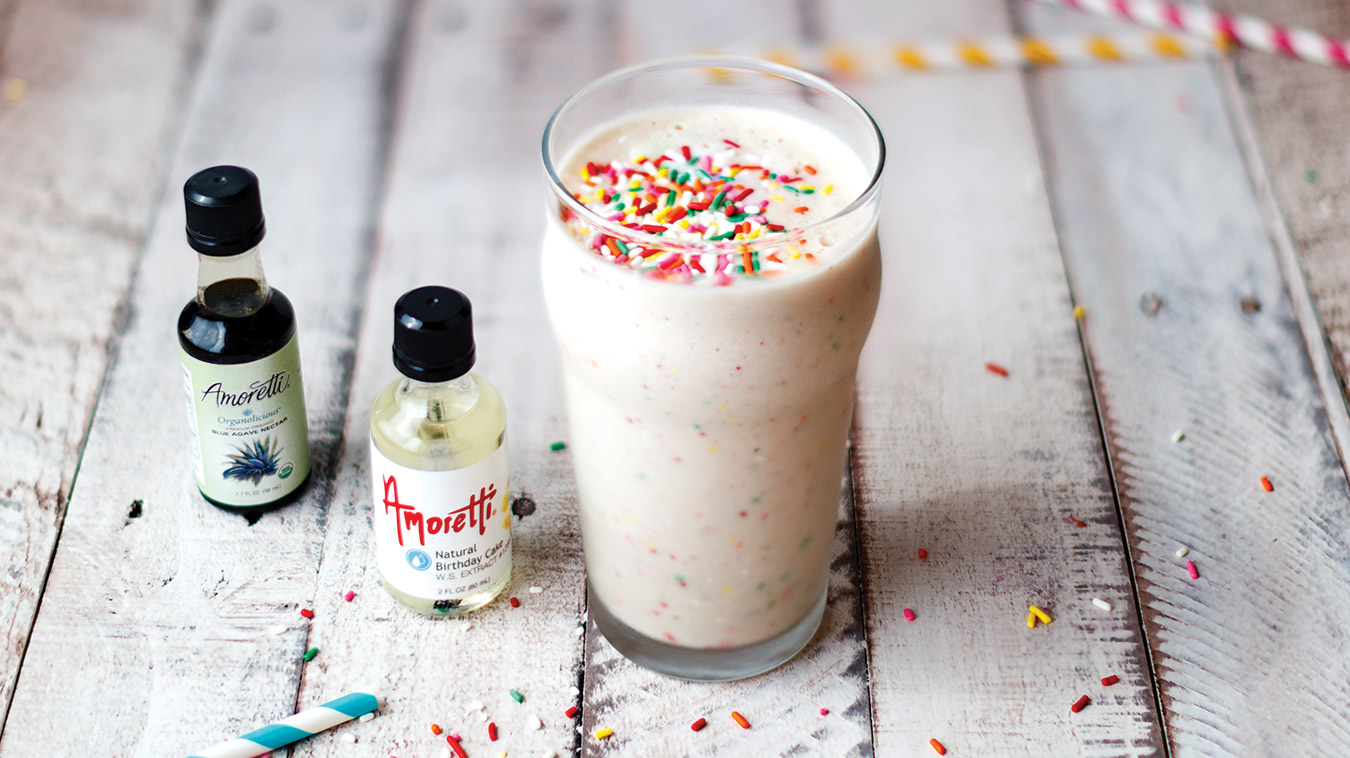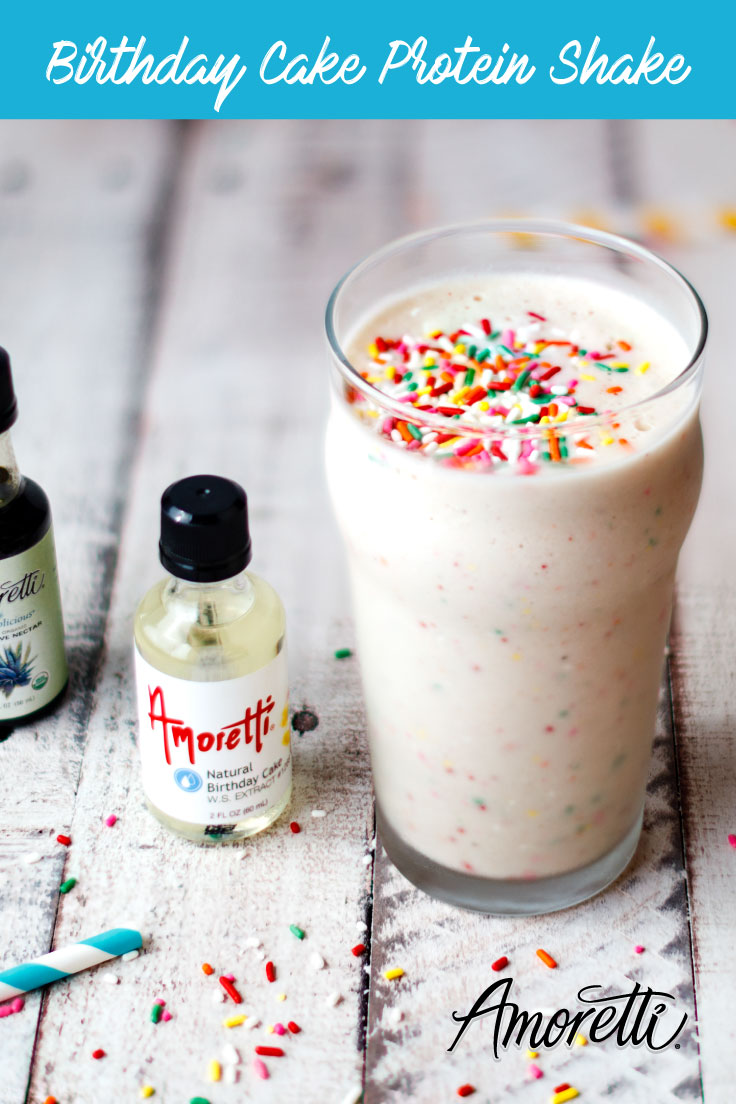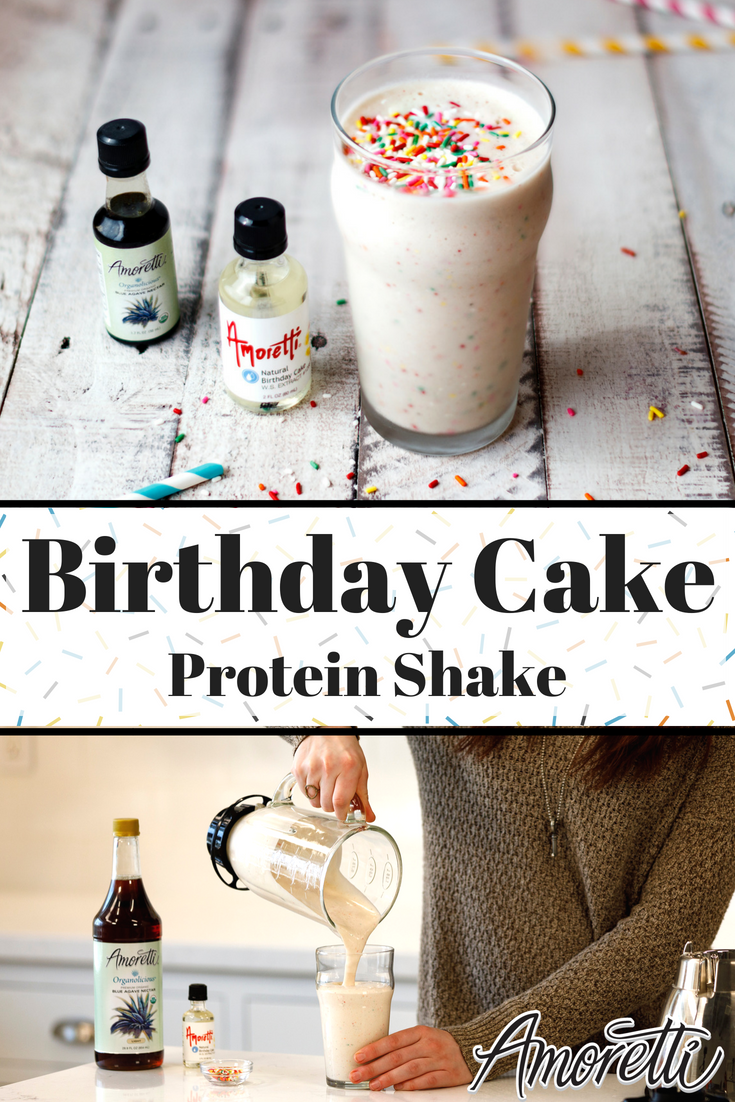 Products used in this recipe