Here is our secret recipe for the most flavorful banana bread!
Ingredients
3 cup + 5 tbsp all purpose flour
1¾ tsp baking soda
¾ tsp salt
5 bananas, very ripe
1½ cups (3 sticks) butter, softened
2 cups brown sugar
¾ cup sugar
5 eggs
6 tbsp buttermilk
Directions
Preheat oven to 325°F.
Sift all dry ingredients and set aside.
In a food processor, purée bananas.
Cream butter and sugars.
Add eggs one at a time, scraping bowl after mixing each one.
Add bananas to butter/sugar mixture, scraping bowl after mixing.
Add Madagascar Bourbon Vanilla and Banana Compound.
Alternate adding the dry ingredients with the buttermilk, beginning and ending with the dry ingredients.
Pour into 2 sprayed and floured loaf pans.
Bake for approximately 45 minutes until a skewer comes out clean.
Let cool for 30 minutes before cutting or wrapping and chilling.
The bread can be kept wrapped and chilled for 5 days or frozen for up to 4 weeks.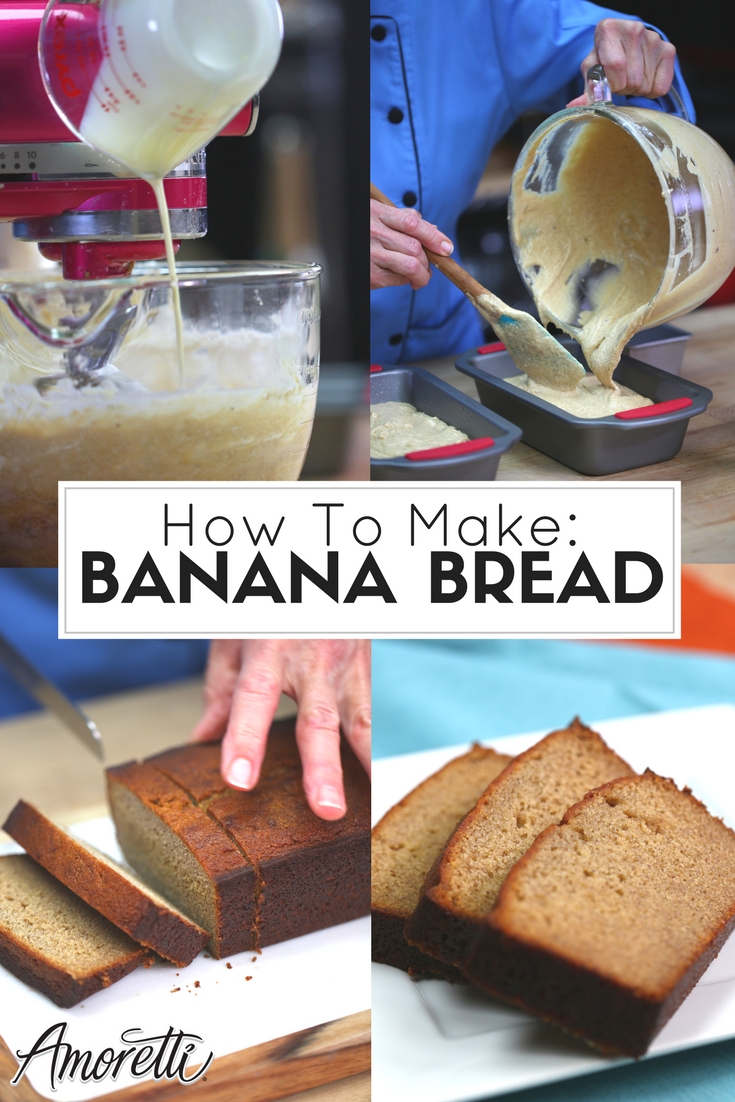 Products used in this recipe