Ingredients
7 cups cooked (about 3½ cups dry) penne or rotini pasta
2 cups cooked, diced chicken
1 cup packed chopped spinach
¾ cup halved cherry tomatoes
½ cup diced bell peppers
½ cup thinly sliced asparagus
⅓ cup thinly sliced red onion
1½-2 cups Arugula Pecan Pesto
TO SERVE
SPECIAL EQUIPMENT
6-8 one-quart glass canning jars with lids
Directions
Divide ingredients evenly between jars.
Top with Arugula Pecan Pesto.
Store, refrigerated, up to 5 days.
When ready to serve, empty jar into a large bowl, drizzle with Organic Extra Virgin Finishing Olive Oil, and toss well to coat.
Season with salt and pepper to taste and dig in!
TIPS:
This is our favorite combo of veggies, but we'll mix it up with whatever looks good at the Farmer's Market (or whatever is lingering in the cripser!). Use your favorite vegetables, aiming for about 3 cups total.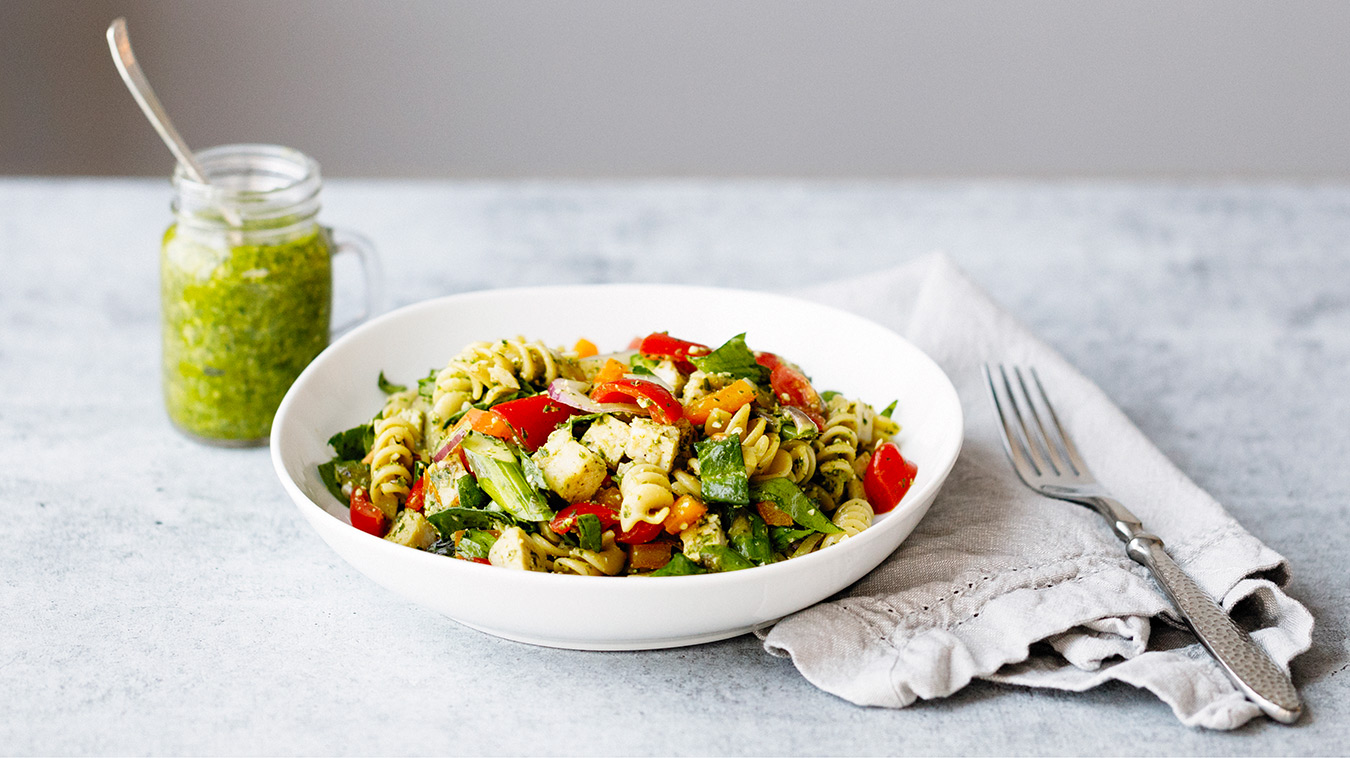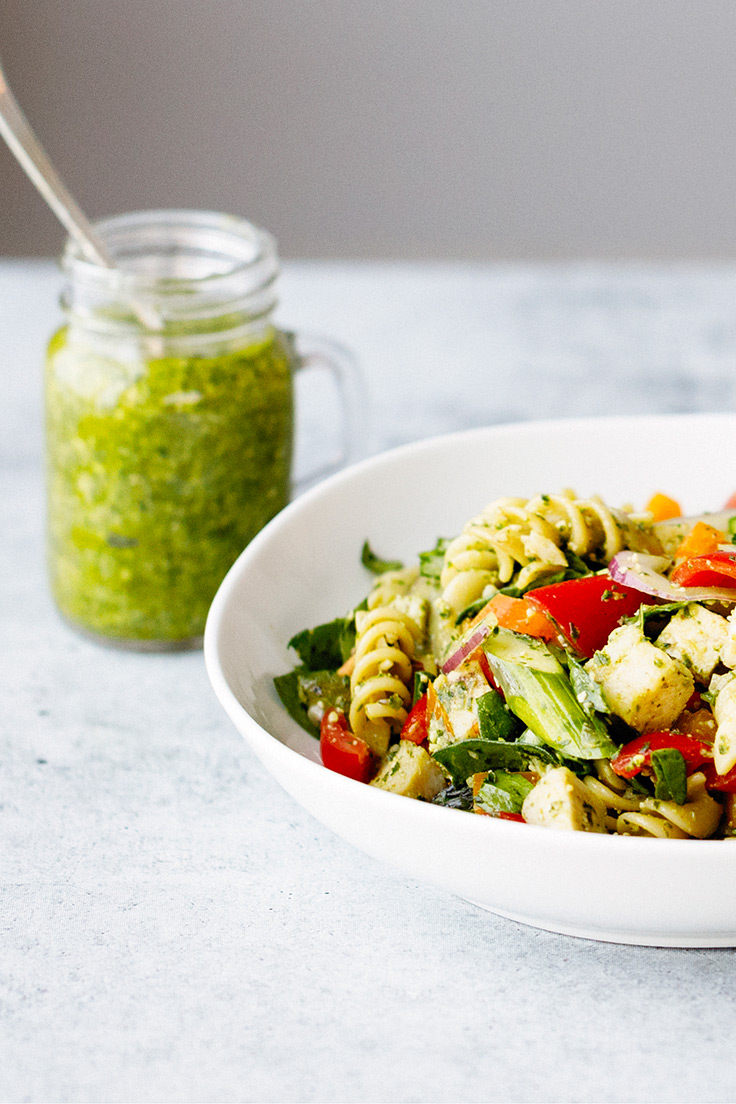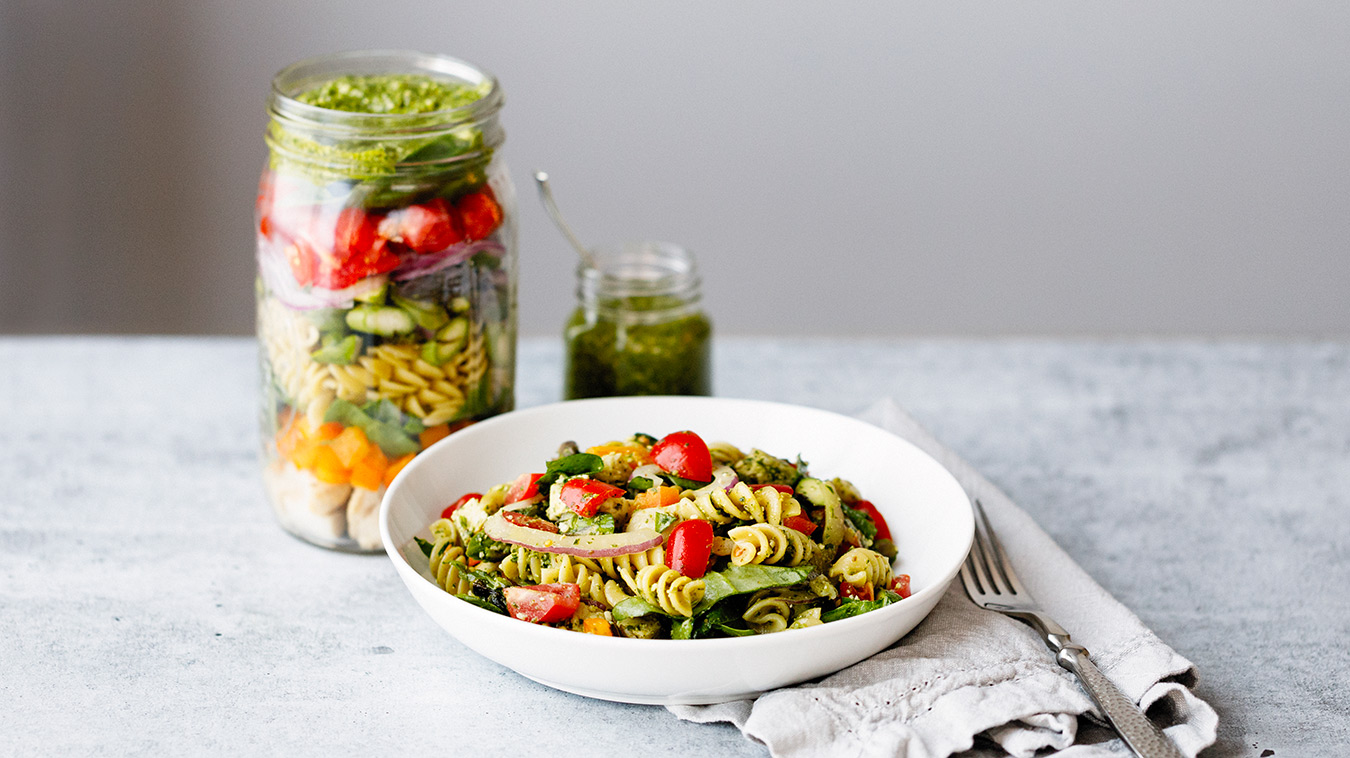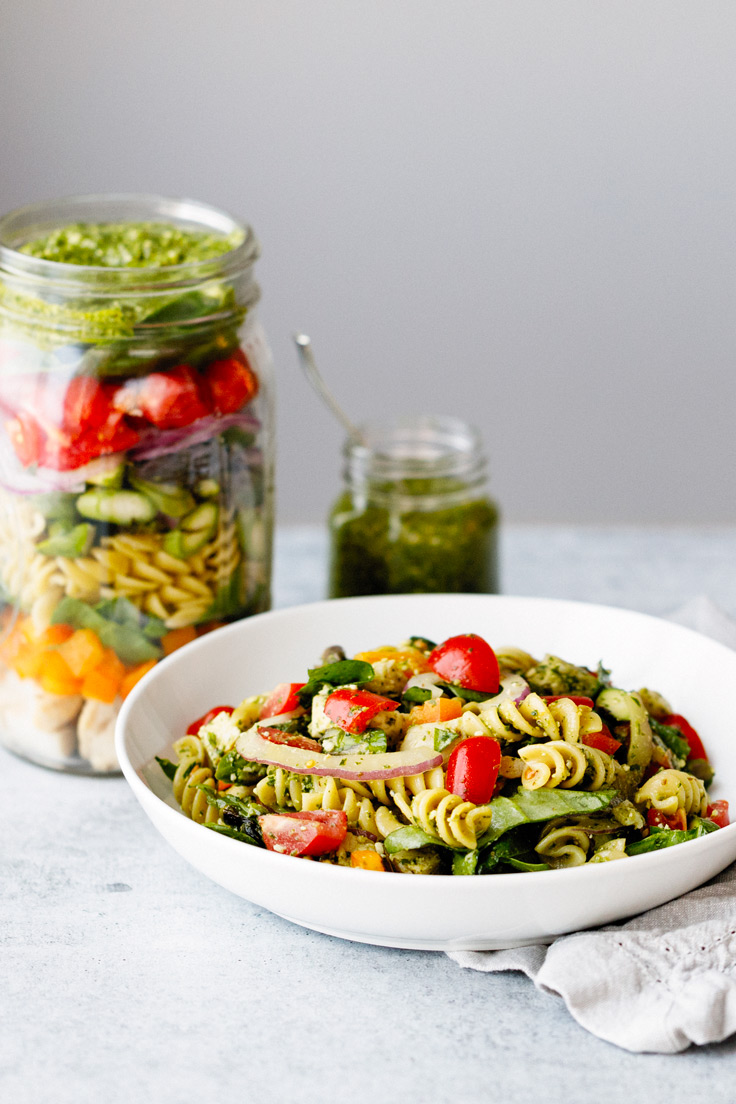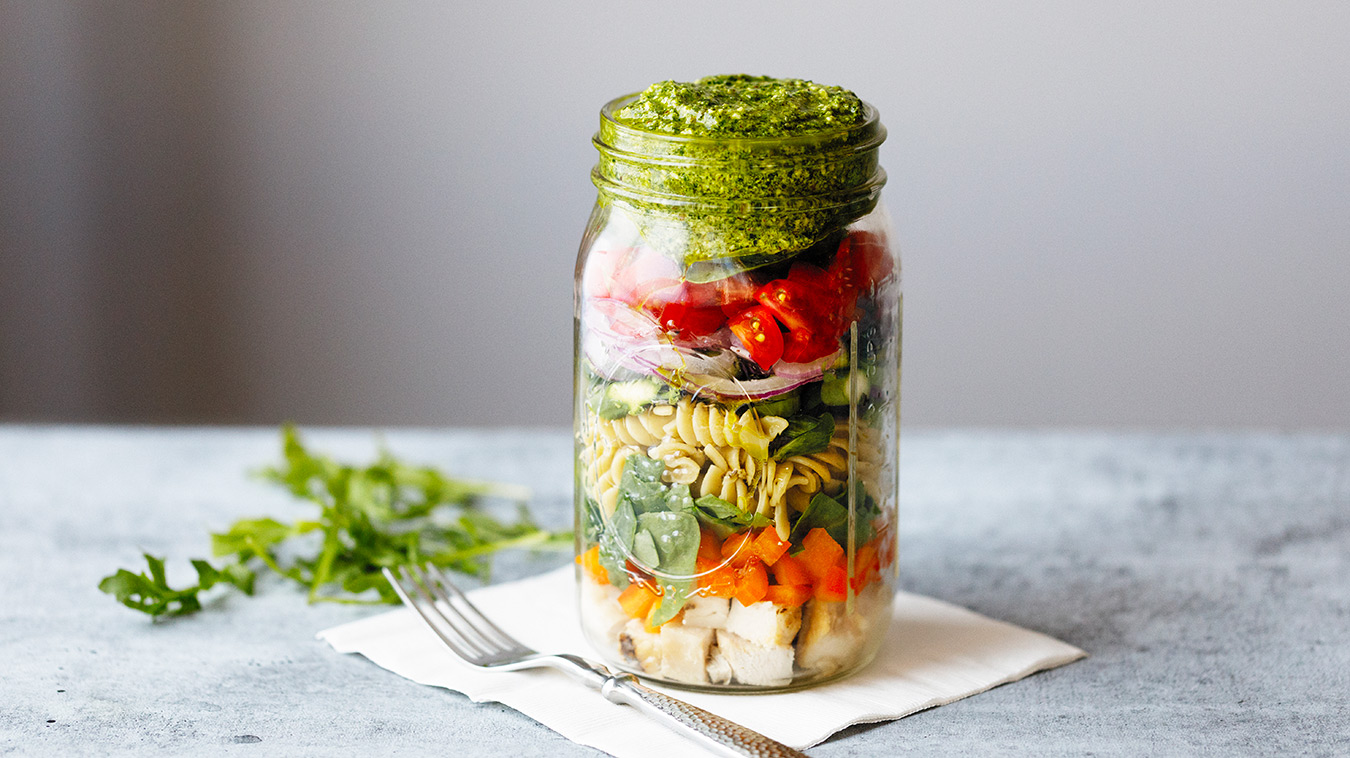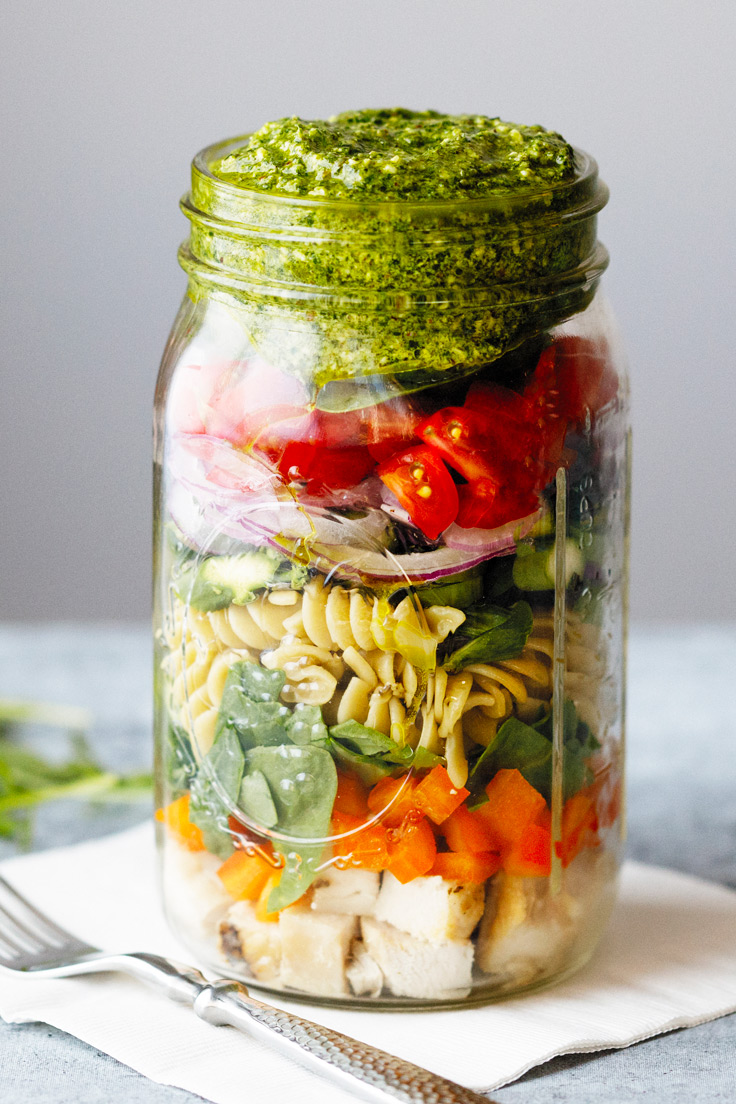 Products used in this recipe