Ice cream is already pretty good, so you're probably wondering how we could possibly make it better. Adding just a bit of one of our Swirls, we easily add a burst of flavor and create Apple Pie Ice Cream! But we didn't stop there either. We took some of the Oatmeal Cookies we made last week and thought, what if we cut them in the shape of apples, add Apple Pie Ice Cream, and top it off with another cookie? And that's how our Apple Pie Ice Cream Sandwiches (in apple shapes) were born!
Ingredients
APPLE PIE ICE CREAM
APPLE PIE ICE CREAM SANDWICHES
SPECIAL EQUIPMENT
apple shaped cookie cutter
Directions
APPLE PIE ICE CREAM
Soften the ice cream and place in a mixer with the paddle attachment.
On low speed, break up the ice cream.
Add Apple Pie Swirl and combine on low speed.
APPLE PIE ICE CREAM SANDWICHES
Lay parchment paper onto a sheet pan or in a baking tin, overlapping some on each side.
Spread the ice cream onto the parchment and freeze.
Lift out the ice cream using the overlapping parchment.
Cut out shapes that match the cookies that will be used for the top and bottom of the sandwich.
Place the cutouts on another parchment-lined sheet pan and freeze overnight.
Chill the cookie shapes before adding the ice cream shapes to make the sandwiches.
Freeze filled sandwiches overnight.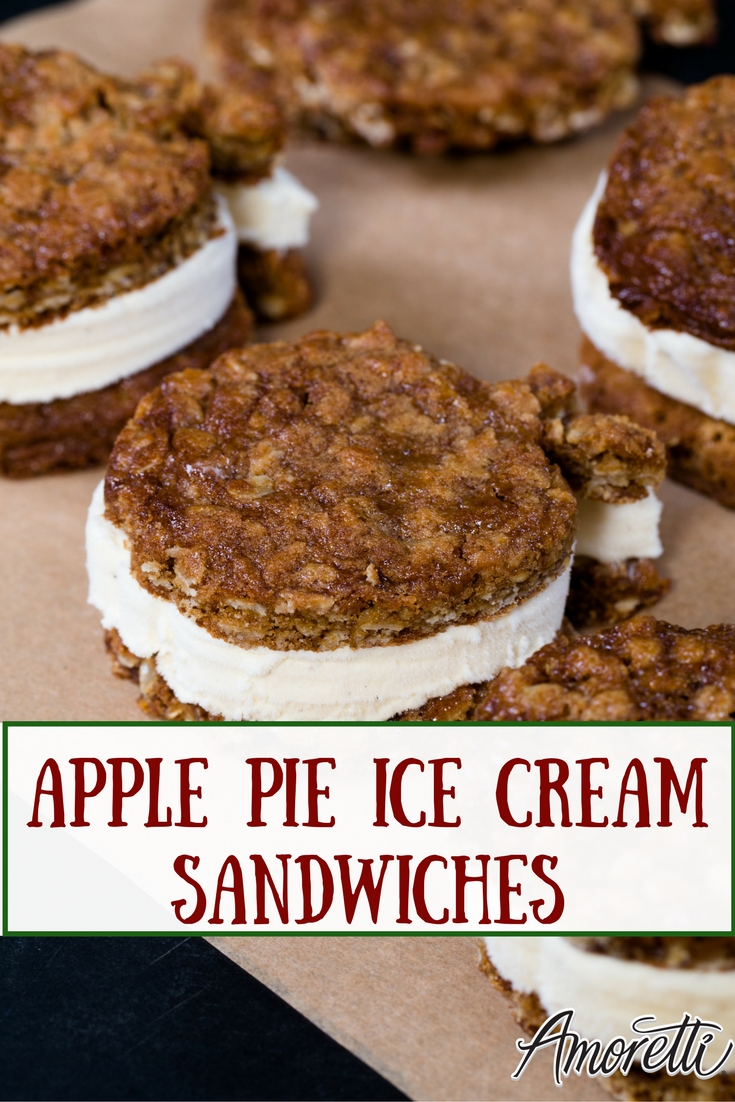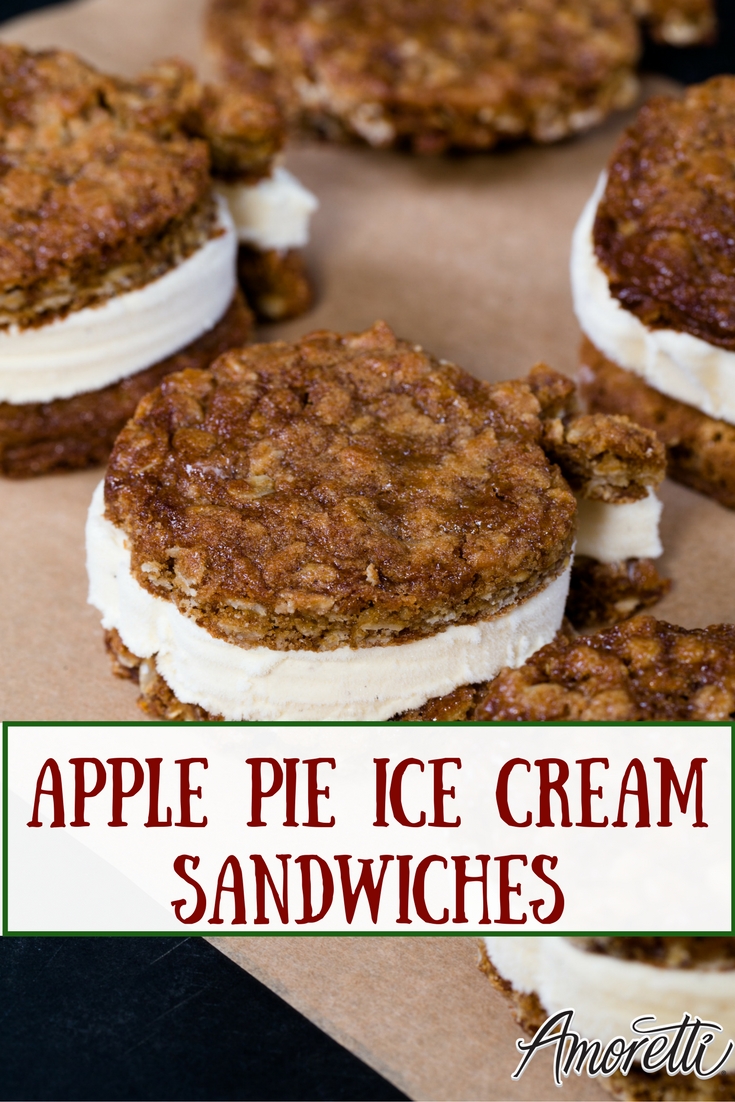 Products used in this recipe