Thanksgiving is tomorrow! Apple Pie Syrup adds all the festive fall flavors of apple, cinnamon, and fresh-baked pastry. A cap of whipped cream, untraditional we know, keeps it cozy and gives a nod to the pie flavor within. Makes 1 cocktail.
Ingredients
3 fl oz irish whiskey
2 pumps Amoretti® Apple Pie Syrup
1 slice lemon, juiced
4 fl oz boiling water
3 tbsp whipped cream, to garnish
ground cinnamon, to garnish
Directions
Place whiskey, Apple Pie Syrup, and lemon juice into a classic hot toddy glass and stir to combine.
Pour boiling water over.
Top with whipped cream and a dash of cinnamon.
Cozy up next to a fire and enjoy.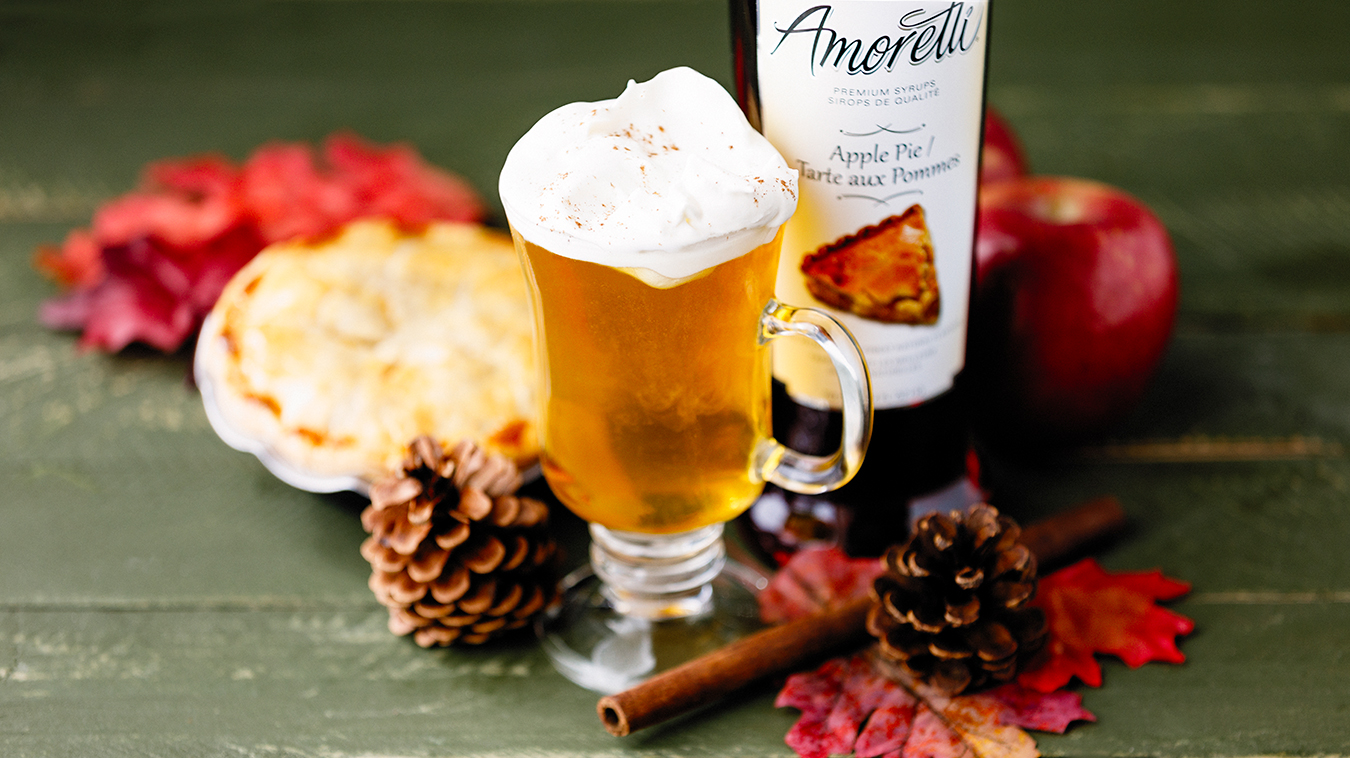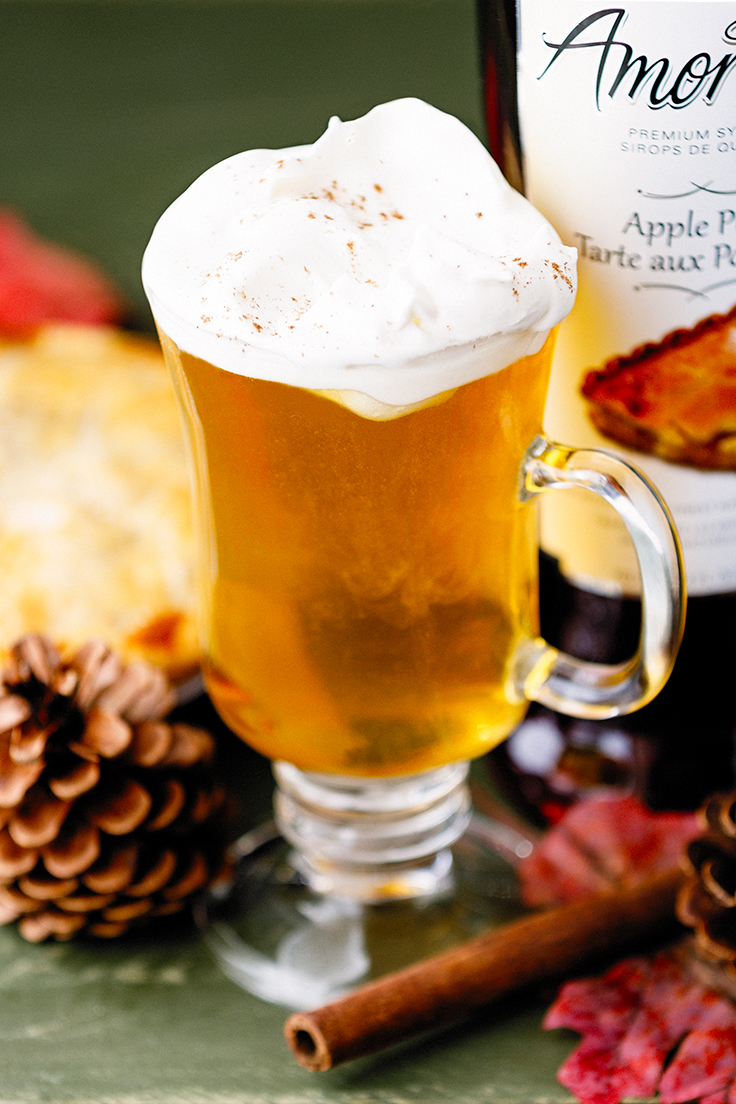 Products used in this recipe