Impress all your friends with this amazing Apple Pecan Cream Torte! It's layered, creamy, and just bursting with warm apple taste.
Ingredients
3-4 apples (Fuji or Gala)
3 eggs, room temperature
1 cup sugar
¾ cup cream
¾ cup all-purpose flour
1½ tsp baking powder
½ tsp salt
SPECIAL EQUIPMENT
Directions
Spray a 9-inch springform pan. Flour it as well if you do not have a non-stick pan.
Preheat the oven to 325°F.
Core, peel, and cut the apples in thin ring slices and set them aside.
Whip the eggs and sugar to the ribbon stage (see Tips).
Add the cream and Madagascar Bourbon Vanilla and mix.
Whisk the flours, baking powder, and salt together. Then add them to the mixer.
Pour a small amount of the batter into the pan and smooth to the edge.
Place a layer of sliced apples over the batter.
Pour more mix onto the apples and smooth.
Continue layering apples and covering with batter, leaving a bit more batter for the last layer.
Drizzle Apple Pie Marbleizing Swirl over the last layer of batter.
Gently swirl into batter with a small knife or stick.
Bake for 1½ hours to 2 hours. Test it with a stick, it'll come out clean when the cake is done.
Dust with powdered sugar and serve warm. There is a bit of a creamy texture to this torte.
TIPS:
The ribbon stage means that when you lift the whisk over the mixture, the batter should fall slowly and form a ribbon that holds its shape for a few moments. The mixture should also be pale, almost white in color.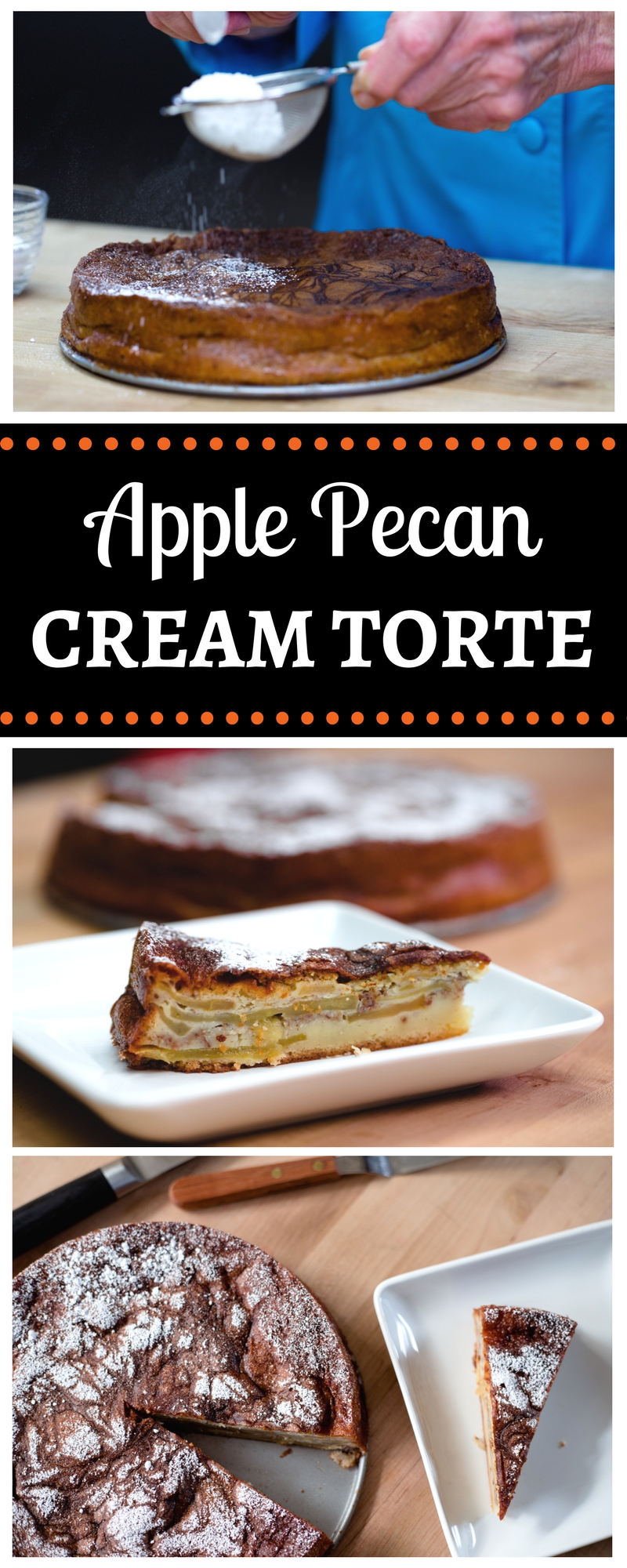 Products used in this recipe